Bank employees do not need to have knowledge of foreign languages or have a diploma from the best schools. They just need to have the right motivation.

Professional quality in a Bank employee determined in stages in the process. First, he needs to go to HR to fill out a questionnaire and be interviewed by the head. Then, using computer technology in a test organization begin to assess personal characteristics of the candidate.
As a result of this simple procedure, make the appropriate conclusions: the suitability of this person for this banking institution. Then the applicant check for criminal records. When this is checked not only in relation to it, and check all his close relatives.

The perfect Bank employee must take into account not only the interests of the permanent and internal clients but also external. It needs to carry out organizational procedures for collaboration between the Bank and the consumer to have obtained a mutual profit. Thus, this employee must be in the form of a mediator, who may conclude transactions on behalf of the Bank with customers. It is mandatory all the time to increase your measure of professionalism. To have ambition and a good attitude, and show initiative. It needs to be constructive, systematic and able to work well in a team.

Such employee must have the following qualities: commitment, conflict, communication skills. He should have active life position, which revealed the possibility of obtaining the desired results. Efficiency, professional skills, initiative, stating an opinion, the ability to cope in stressful situations, ability to learn and use new information are also very important qualities of a Bank employee.
Advice 2: How to fill out an application to work at the Bank
After the financial crisis in Russia began to rise again, loan market. Banks started to open new branches and to recruit staff. This is a good opportunity for those who want to start a career in the financial sector. But when applying for a job, in addition to diplomas and skills, plays a big role the first impression of the hiring Manager. It is therefore important to fill in a questionnaire when submitting their candidates for the post of Bank officer.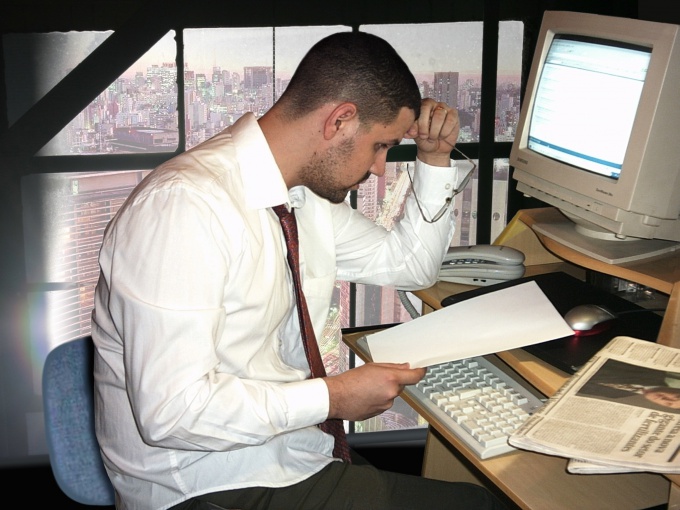 You will need
- passport;
- diploma or certificate of graduation;
- employment history.
Instruction
Will receive a questionnaire to fill in. In some cases it can be obtained in the Bank branch. Ask one of the staff if you can fill the application form for employment.Other banks application form to fill you can only get the interview, so first you have to sign up for an interview. For this you need to send your CV indicating your desired vacancy in the office of personnel.
After receiving a questionnaire, complete it in accordance with the requirements. Enter your surname, name and patronymic, address, current contact numbers, e-mail, passport data. In the details section on education specify the year of completion of secondary school, diplomas of secondary and higher education - venue and year of issuance, the obtained specialty. If you graduated with honors, don't forget to mention it. Also, specify in the application form the courses of professional retraining and advanced training, if you passed them.
Complete the section on the experience
of the work
. Specify the company name, its coordinates, the address and telephone number, your position in this organization, dates
of work
.
When prompted to specify the names of your immediate family - parents, brothers and sisters. It is necessary to verify your identity by security.
In the section about your qualifications, check the skills and traits that can help you if you work in a Bank: learning, punctuality, responsibility, computer skills, etc.
Do not forget to attach the questionnaire to your photo. It should be passport size.
Filled application form send by e-mail or personally handed to the hiring Manager.
Note
Specify in the application only true information about yourself. Data future employees are checked by the security service, and false information may be cause for denial of employment.