You will need
- a sheet of watercolour paper;
- pencil;
a pair of compasses and a ruler,
- watercolor or gouache (yellow, orange, red, blue and cyan colors);
- a glass of water;
- white gel pen or white gouache;
- thick and thin brushes.
Instruction
To create the sketch you need to draw the line of the horizon to separate sea and sky. With a compass in the center of the sheet we need to identify circumference of the setting sun and with a ruler a pencil to draw lines with rays emanating from the center to the sides. Figure 13 depicts the sun's rays, which will alternate the two colors.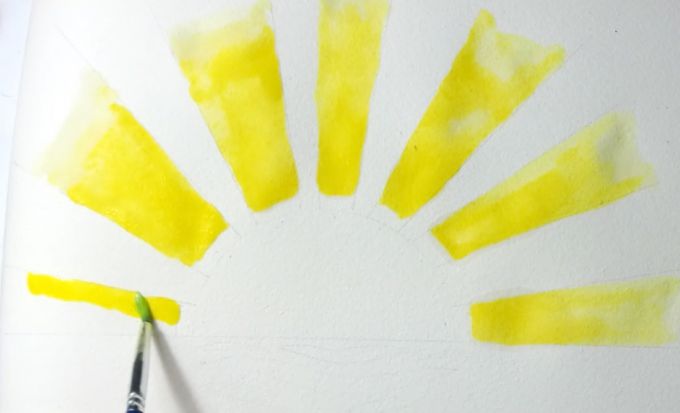 Complete the yellow rays through one, and then go to the painting of the solar disk. Closer to the horizon, use the red shades, gradually adding to the palette of the color orange. Edge of the sun make yellow. If you take watercolor, try not to save water. The colors will smoothly transition into one another, creating a beautiful solar gradient. Don't forget to outline the trail of yellow paint from the sun, which normally appears on the surface of the sea during sunset.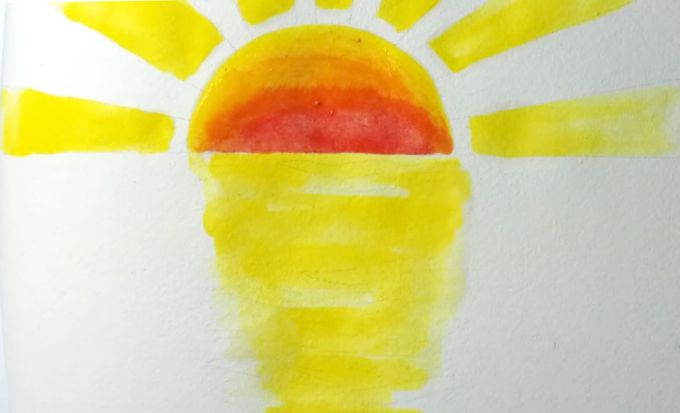 When the paint is dry, begin filling out the remaining rays of orange hue, trying not to go to the borders of neighboring. So you get a beautiful contrast that will look neat. Grab the blue palette and go to the sea. To do this, using blue and blue colors, try to reproduce the effect of small disturbances on the water surface. Alternate these shades, not forgetting to moisten the brush with water and you will get smooth changes, resembling a sea wave.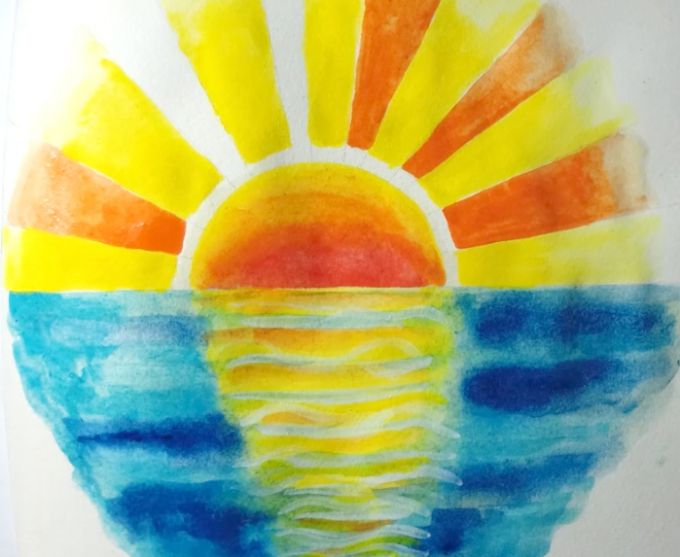 After all the paint is dry, take a white gel pen or thin brush with white gouache. It now remains to include all their imagination and begin to flood the area with sun and sea, a variety of simple patterns. No need to invent something complicated. On the water will look different curls and circles. Style doodling are observed you can find many simple patterns. It remains to choose the most beautiful patterns and try to reproduce them in his art.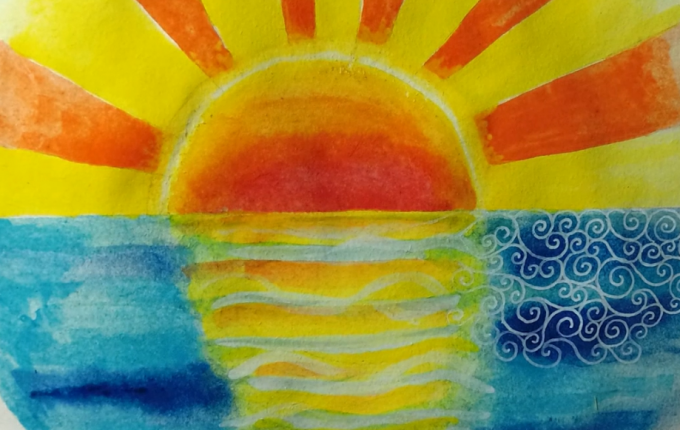 Gradually move from one color area to another, filling white squiggles your makeshift landscape. Now you know how to draw a sunset step by step, after all the work no more than one hour. The picture is original, not demanding from the artist of great detail and knowledge of academic drawing.