Instruction
For "Caesar" best to take a chicken breast, as this is the lean part of the chicken. The most important thing when cooking - not to overdry.

So, take the chicken breast and rinse under cold water.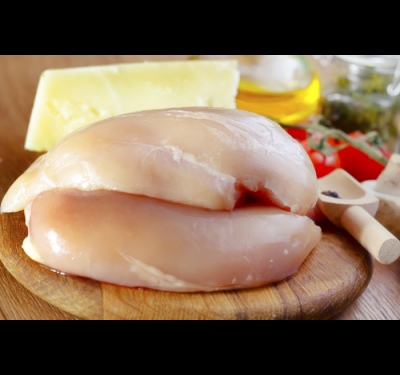 Chop the breast into pieces a La carte, so that after cooking they can be directly put in the salad.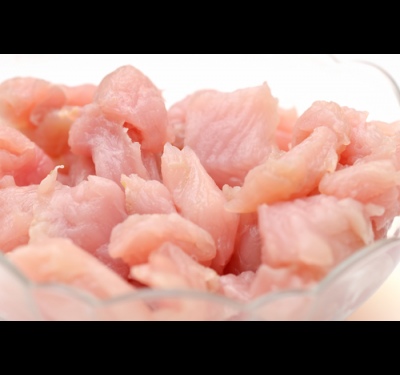 Put the pieces in a deep bowl, sprinkle with salt, black pepper, add a little lemon juice (this will give the breast softness and improve the taste). Leave for half an hour.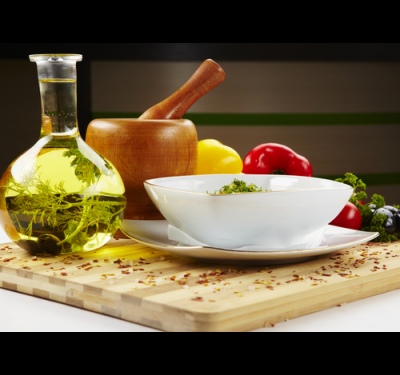 Meanwhile, preheat the oven. Now you can choose the option that is convenient for you:
- bake the breast with oil;
- bake the brisket
in foil
.
When baking with butter chicken appears tasty crust, but the meat will be easy to overdry. When baking in foil it will take a little longer, the crust will not, but the meat is dry.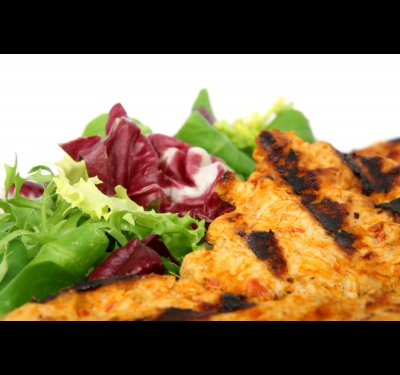 After you've sent the breast in the preheated oven, watch the time. Because the pieces are small, they cook very quickly - in 20 minutes.

The first 15 minutes, bake the breast on medium heat to dry out. Before shutting down, increase the temperature to high so the meat will be very tasty on the outside and remain juicy on the inside.