Dill is the most accessible seasoning for soups, second dishes and salads, it is used for salting, pickling. A harvest the dill in the use, often passiva plants, the benefit of this storage are stored in all the taste and beneficial properties. In the aerial parts of this plant contain essential oil, due to which the fennel has a pleasant taste and flavor (the fennel stalks and leaves contain about 0.15% of essential oils seeds – about 4%).
Dill - an annual cold-resistant plant. Its seeds are able to germinate even at three to five degrees of heat, and the seedlings can tolerate light spring frosts, only when flowering dill demanding to heat. To obtain a high yield enough to plant seeds on fertile soils rich with mineral fertilizers and moderately watered, trying to fill the plants, as otherwise it is likely to either reduce yields or even kill plants.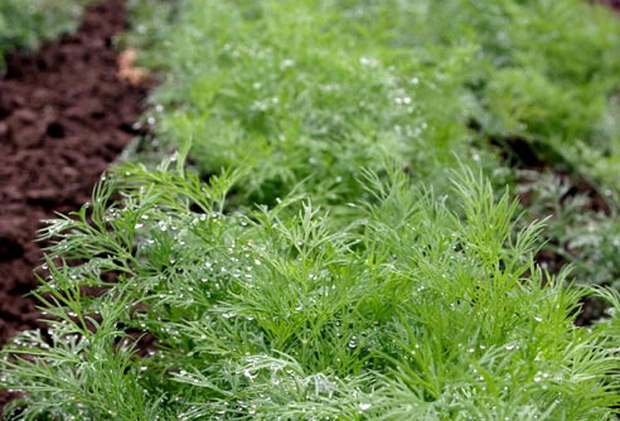 The cultivation of fennel
To plant dill, it is necessary first of all to choose a bed for planting: it is best to choose the one that previously grew such vegetables as carrots, beets or tomatoes. Dig a flower bed (you can make organic fertilizer, for example, a square meter of 20 grams of potassium salt), its surface is smoothed with a rake. Next, make a shallow planting furrows (about 3 cm) at a distance of 15-20 cm and place the seeds (a few centimeters from each other). Zarovnaya all the earth. The first seedlings appear in two to three weeks after planting, however if the garden bed after sowing to cover the film, that is, to create hothouse conditions, the seeds germinate after 10-12 days.