Instruction
Sports style — that unconditionally is combined with a "boy" haircut. Jeans, skirts and vests of denim, shoes on a solid sole, this is as practical and also fit into the modern concept of "unisex".
Rock style choose young and desperate, they are leather jackets and pants in the rivets look organic. Even with chains. Yes, romance does not live here, but the abyss of sexuality is present!
Vanguard is another area of contemporary youth fashion. Bright flashy clothing bold experimental cut and short haircut with asymmetry of lines — looks great!
"I'm your guy!" — I think this call was ready to throw naughty girls more like boys. Men's shirts, sweaters, pants and the ubiquitous slip-on shoes. For some reason sometimes this style is called "Dandy", but really, the term is not the same.
"Twiggy" or "Teenager" — another youth style direction. Dress like "boys" in the example above, but it is more fragile girl, with the image of an innocent vulnerability.
Business lady — another pole, but extremes meet: this is another image where this hairstyle will be quite harmonious. Strict office dress code does not involve the participation of flounces and ruffles, variegated color, and in this aristocratic minimalism, short haircut at home.
Casual — casual wear, but elegant enough. A relaxed and unpretentious way, the haircut complement each other.
Formal a toilet or the image of Chanel: it seems that there is a short haircut inappropriate. But things may be harmonious, if the hair is not is simplistic. The stylist will always find an option that will suit your type of face, hair, pick the perfect color. And most importantly: the concept of "short hair" — a wide range of hairstyles dozens of species. The most stylish will fit into an evening outfit and even become his "crown".
Little cocktail dress — a youth version of the outfit for parties. And then you can be elegant without worrying about the presence of lush hair, high "architectural forms" on the head or long hair. It is appropriate to smooth hair without fantasies. And if you pick up a cute handbag, clutch, jewelry or pearl jewelry, you will be irresistible!
Need to know a few little secrets that will help to make a short cut is attractive. It exposes the defects of the skin that are not so visible under the cover curls. Messy, shaggy eyebrows, too, will at once be evident, like a long massive earrings. Open face requires care and minimalism in jewelry.
Advice 2: What style to choose in clothes
Sometimes, see something on the model in the catalog, girl wants then to buy it. But after fitting, the desire disappears. In fact, the thing sits really wrong, and the person makes some pale. To pick up the clothes you need, considering not only shape features, but also the color type of person, the opinion, which he wants to create about himself.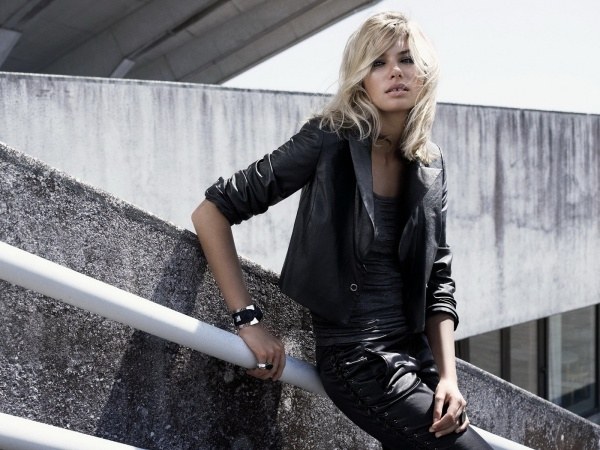 In men it's simple. There is clothing, there are casual, there is business suit on the way out. In women, however, there is such a variety of styles that one can easily get lost. Not to mention how difficult among them to find your own style.


The most popular styles in clothing


Classic style characterizes the lack of emotion. Color scheme black and white with a touch of gray and brown. Valid pastels. Things of high quality expensive materials, which will serve not one year. For example, a pencil skirt, black pumps, a pantsuit with thin vertical stripes. Classic is always in fashion.

Romantic style helps to create the image of a fragile air girls or men-romance. Flying dresses, frills, lace and ruffles for a feminine wardrobe. Scarves, hats, shirts with wide sleeves for men. Colors soft, pastel. Among the popular romantic floral print.

Sporty style is characterized by convenience. Clothing does not restrict movement and is suitable for outdoor activities. Some people choose this style as casual, neat clothing accessories. For example, denim shorts and a top in combination with a clutch.

In addition to these styles there are shocking, glamorous, erotic, ethnic, vintage, casual, country, disco, etc.


How to find your style

Analyze your qualifications and preferences. You can wear a chic dress to the floor and a tall heel, but if a girl prefers comfortable ballet flats and a mini skirt, will not work to create a harmonious image. Clothes should be an expression of the inner self.

Define your color type. If it is hard put to face the blue and orange sheets of paper. What is the background of the face looks fresh and skin healthy? If blue, choose clothes in cool shades. If coming from orange – warm.

Rate the characteristics of the body. Try to do this objectively. There's nothing worse than a full legs covered with leggings. Even if the figure is far from ideal, well-chosen clothes will accentuate her dignity, hiding all the flaws.

Making kit, make sure that it was a maximum of three different colors. Well look kits one color, but different shades. For example, a light purple skirt with a bright purple jumper.

Do not forget the accessories. They can transform any outfit and make the focus on your virtues. Pick jewelry for the part of the body or face you want to highlight.

And don't be afraid to experiment. With a sense of style isn't born, it needs work.
Advice 3: How to choose a men's haircut.
Changing haircut is a great way to completely change the impression of your image, change the style, adjust the shape of the face. Modern stylists offer a choice of many options that can satisfy any client. Moreover, existing views about men's hairstyles have become much more liberal than, for example, a hundred years ago.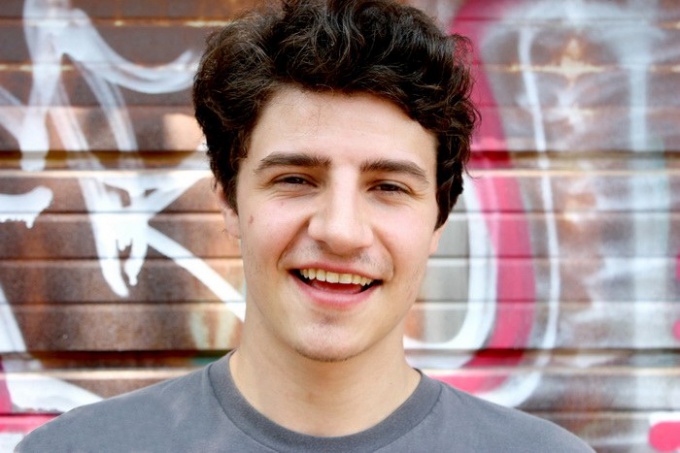 Selection of current haircuts


In the old days, most men wore very similar standard haircut, which did not differ by latitude of choice, and looked overall the same. Modern fashion trends have changed quite a look at men's cutting and styling, allowing you to choose stylish options for any length of hair. To look fashionable and stylish, it is advisable just to do the actual haircut, but to match it to the type of person. There are a few General recommendations from professional stylists, facilitating the choice of hairstyle.

The owner of square or round face it is best to cut relatively short hair on the sides, leaving most of them at the top, and the top it is desirable to raise by means of special tools, that allow to visually pull the face and align proportions. This haircut makes the face thinner, and the image overall attractive and stylish. A similar effect has laid on its side bangs.

Chubby man is advisable to avoid making cuts with the same length of hair on head circumference. The owner of the extruded faces should pay attention to asymmetric haircuts, which visually reduce the face, however, the length of the hair should not be large. Bangs helps "shorten" the face.

Options for haircuts with bangs generally help to hide most of the shortcomings of the face — they reduce it, make it more round or Vice versa skinny. Bangs can be anything form — asymmetrical, oblique, straight. It should be understood that the presence of bangs will require the owner of regular hair styling in the morning, otherwise the hairstyle will look sloppy and unkempt. A variety of styling products will give the bangs in any desired form.


The image as a whole


Haircut to fit exactly your style. If you stick to the classics, long hair, asymmetrical haircuts and various extreme options will look out of place and ridiculous. Military or sporty style also look bad with long hair, they fit short, simple haircuts. But if you dress in a biker style, asymmetric haircuts and long hair suit you perfectly.

Always adjust the desired haircut with the type of their hair. If they have rare and delicate, you shouldn't choose long hairstyles because they look good only on the owners thick straight or curly hair.