Instruction
Fiction is the Foundation of any education. It helps to develop imagination, to learn how to use stylistic techniques and to write competently. On the Internet you can find lots of lists of books which, according to their authors, you need to have time to read for life, or until a certain age. Actually, not all these books you need to read. View their description, diverse reviews and decide what you would really like.
Russian classical literature is considered great in the world, so not worth it to neglect. Pushkin, Lermontov, Gogol, Tolstoy, Turgenev, Dostoevsky, Chekhov the works of these authors are studying in school, but they wrote much more than what is included in the curriculum.
Do not forget about world classics. "Jane Eyre" S. Bronte, "Wuthering heights" E. Bronte "vanity Fair" by William Thackeray, "Les Miserables" by V. Hugo, "Red and black" Stendhal F. - beautiful, breathtaking works, forcing to live together with their heroes all the events. Works by E.-M. Remark, A. Haley, and F. Scott Fitzgerald will introduce you to the XX century in its various manifestations. And written in the early twentieth century D. London "Martin Eden" will show what heights can help to achieve self-education.
Sometimes your reading can be diluted with modern literature. In our day meet worth the work, but the search for them wisely, and not taken for first in the hands of a bestseller. Popularity isn't always a sign of quality. "Extremely close & loud outrageous" George. Fouer, "Simply together" by A. Gavalda - easy to read books with meaning, you can start with them.
Read works in foreign languages. There is a series of books where the original text occurs simultaneously with the translation so you can understand how to translate certain sentences. Independently to translate the text more effective for learning a foreign language, but there may be a lot of problems. So it is better to start with parallel texts, or to read a book in English with someone who can be able to help you with correct translation. First read my favorite work, it will be easier to understand.
Read The Bible. An educated person should see it, even if he is an unbeliever. As with other religious texts: the Koran, the Vedas. This will help to better understand the religion to judge it, not tearing the words and events out of context. Without knowledge it is impossible to make a clear position on the issue, and especially to criticize something.
History and historical works are important for understanding current events and the relationship between them. On the other hand, they are monuments to great people and interesting literary works. Read biographies of favorite writers and public figures, or their memoirs - they convey well the spirit of his time. Using E.-M. Remarque and Solzhenitsyn you can get acquainted with the world wars of the twentieth century - not so much with the course of events, but with human feelings and experiences.
Psychology, sociology, philosophy, social psychology – you can read the tutorial for beginners on these topics, and if something will cause more interest to delve into more serious literature. These four science helps you to understand yourself and others, learn what processes occur in society and the principles on which relationships are built between people. D. Myers, "Social psychology" nice and interesting tutorial to explore the human inner world. The study of philosophy should begin with the works of Greek thinkers: Socrates, Plato, Aristotle.
Useful advice
Read about what you're interested. Books on needlework, science, technology. You may need someone who can explain the basics – don't hesitate to ask for help. Specify everything you do not understand, in the future everything will fall into place and you will gain a lot of invaluable knowledge.
Advice 2 : How to plan self-education
Due to the lack of time, desire or Finance many people do not attend school. They make it a training program. A thoughtful plan of self-education like a good project built. Such a plan will lead to the goal without loss of time.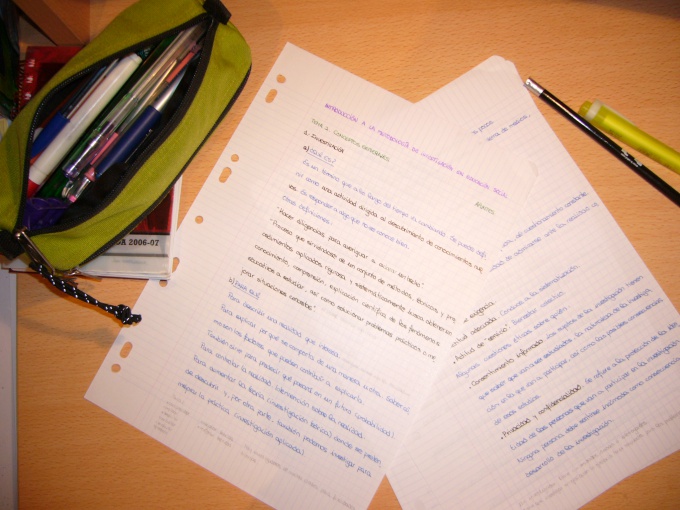 Instruction
Define the measurable end goal and interim objectives. This is necessary, otherwise the self will seem somewhat vague, uncertain. Take the example of students in a certain specialty. Their ultimate measurable goal is the diploma, and intermediate targets - hours worked on the practice assessment. You also need something to measure the final objective and all intermediate results.
Set a date to achieve the goal. Do this also for sub-goals. Of course, self-education should not stop life. Consider this step as an opportunity to climb one of the mountains of self-education. Such heights in life be many, but now you have to conquer something specific, not drawing out this process indefinitely.
Make a calendar plan of classes. This plan is not yet tied to the amount of the studied material. You just scheduled, how much time have every day dedicated to self-learning. Shall describe the entire period scheduled for the 2nd step, day by day. Forplaniroute holidays if necessary. So you will be able to determine the total number of teaching hours, given the nuances of everyday life.
Write a list of different ways to achieve the goal. If you have 5 books on the same material, you have 5 ways of movement. Each way will have a different amount of educational material, although they lead to the same goal. It is therefore necessary to consider all the alternatives for the self-study.
Put each of the ways to achieve the goal for the calendar plan. Do you know the number of paragraphs to read. You can watch each tutorial, the number of problems proposed for solution. Shall describe in detail, daily, every way to achieve the goal. You need to see what the volume of material to master in each variant of self-training. This will allow to soberly assess all methods, comparing them with each other.
Show ready plans experienced people. They will tell you what points you missed.
Select the best plan, taking into account the received advice.
Note
Use a separate diary. It shall describe the entire curriculum. And no more Affairs there's not lead. When will the implementation of the plan, put a plus sign. This will help to overcome difficult times when the workload will seem unbearable.
Useful advice
Save all plans. The availability of alternative options may be useful if you see that you overestimated their strength and something needs to be revised.
Advice 3 : How to learn to read the Koran
The Quran is not only Holy Scripture of the Muslim religion, but also one of the major literary monuments of humanity, the core of his religious and philosophical thought. Even if you are not a follower of Islam, but are interested in the history and culture of the Middle East, to learn how to read the Koran you just need. This will help to master the Arabic language.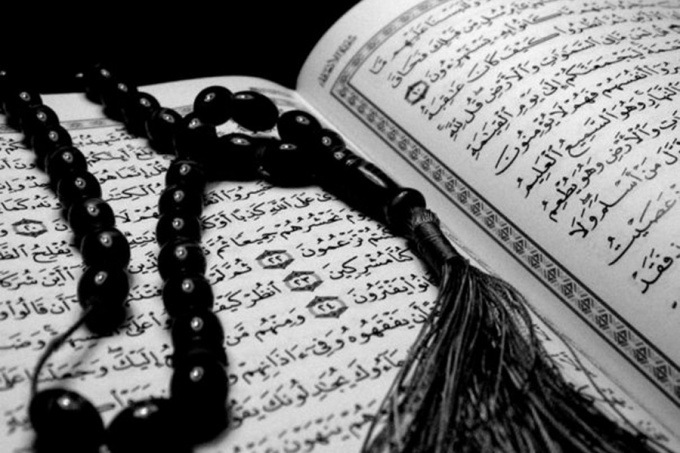 Instruction
First of all, learn the Arabic alphabet, namely writing, reading and pronunciation of letters. Use the textbook or teach the Arabic language. In our country such issued and published quite a lot. You can find a tutorial Arabic in a bookstore, or download it from one of the sites devoted to learning foreign languages in General and Arabic in particular. Try to find the audio files for books, because to properly play the sound of the Arabic words on the paper impossible.
Pay attention to the rules of placement of stress in Arabic words. As you know, Arabic words, in addition to the main stress and the secondary to contain. The main accent distinguishes one syllable with exhalation and increase tone, and power are secondary only. Remember that to learn how to read the Quran is impossible without mastering the characteristic rhythm of the Arabic language, which consists in the alternation of unstressed syllables and syllables with primary and secondary accent.
Learn basic rules of some of the words of the Koran, as well as indicate all kinds of pauses while reading (pauses in Qurane is quite diverse, and any error alters the meaning of the read sentences).
Determine how much text the Quranand you'll master every day. A set number of texts read aloud daily, trying to memorize and repeat to yourself throughout the day. Do not proceed to the next passage until the perfection has not mastered the previous one.
Use for teaching the same instance of the Qur'anand to work not only auditory memory, but visual.
As often as possible try to say mastered the texts in front of people, perfectly ignorant of the Koran. They will be able to point you to errors that you don't notice yourself.
Advice 4 : What books are worth reading in 15 years
A teenager hard to get to do what he does not like. He is forced to read in school, and now parents with their instructions. Despite this, the personality should at this age in full to gain momentum.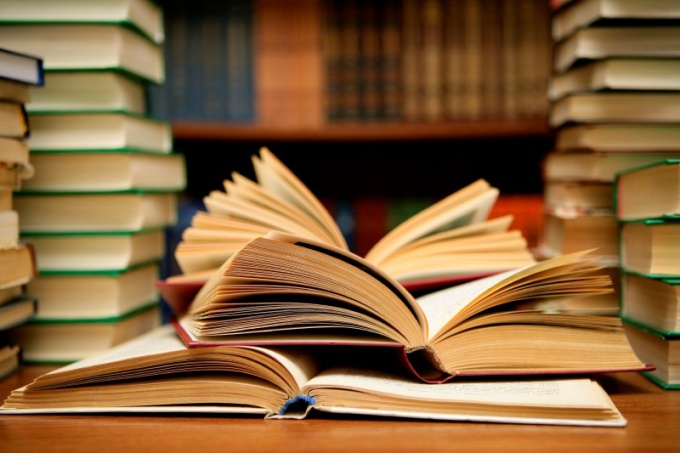 Classic


Certainly, no student, after graduating from school, never was able to master the entire curriculum in terms of reading for the summer and beyond. It is physically impossible, especially when the teenager has so many other Hobbies and little worries. Still, school assignments for the summer reading books somehow stimulate the development of the student. Classical works regardless of whether you ask them or not in school is a base, a Foundation, which is essential for building a competent personality. It is clear that no student in their right mind would sit by himself to read Dostoevsky or Bulgakov. If there are, then – units. Usually, such meaningful classics come much later. Still, it's necessary. Let the child and will not be able to understand the whole meaning of the piece, but at least will have an idea about it. You can dilute this reading discussion with the parents, reasoning on these topics, and so on. Raised in classic works problem, oddly enough, relevant to this day. Perhaps the child will even find answers to current questions.


Adventure


In fifteen years, do not want to read something dull and boring to modern Teens give action Packed and adventurous and adventure stories. Fortunately, literary heritage has supplied all necessary. For example, "the adventures of Tom Sawyer" by Mark TWAIN, "the Hobbit" by Tolkien, "Robinson Crusoe" Daniel Defoe, "treasure Island" by Robert Louis Stevenson, "Children of captain Grant" and generally all the books of Jules Verne, Mayne Reid's "headless Horseman", "the Count of Monte Cristo" by Alexander Dumas, and many others.


Tales


Despite the fact that the child is already fifteen, is still a child. And he still believes or wants to believe in fairy tales. In addition, all of them easily, calmly and gently. Great tales have contemporary authors, for example, few people unknown "Harry Potter". It is better to let the children of his first read, and then we'll see. Kind of classic there are in the fairy-tale genre. "Pippi Longstocking", "the Kid and Carlson who lives on the roof", "the Little Prince", "Mowgli" - all these books are read generation of children.


Fiction


More fairy tales children love only fiction. There are individuals who I recognize as the object of reading. "The adventures of electronics", "amphibian Man", "the Chronicles of Narnia", "the Walking castle", "Lord of the rings", "Earth Girl", "the Lost world" - this list incorporates both modern and Soviet authors and foreign writers.