To leave home, many want, but not everyone will do this act. And those who perform, often come back, as do not know how to build their lives differently. After all, it is necessary to consider many questions, such as where to go, what means to live and what to do next. If you prepare everything in advance, to leave the family would be, and no one will worry.


The financial aspect


To live separately, we need money. The money needed for food, clothing, housing. Calculate how much Finance is spent for a week at those costs. Add all of this paid mobile phone, the Internet, candy, magazines and other things that complement the world, make it brighter. When the amount is determined, you need to start looking for a job.

To leave school should not be, because life is long, and a diploma of education will be useful. So you need to look for funds, but choose a convenient schedule. Today, many fast-food chain invited people to work, you can be a waiter in a cafe or wash the floors in any facility. There is the job of a promoter, interviwers, they bring income, but they can hardly be called stable. Should pay attention to freelancing: this is remote online job that can be performed even at night.

When the source of income is found, we need to hold out 3-4 months and see whether you manage to live in such rhythm. Combining study and work does not leave time for personal life, going out with friends, parties. But it will give financial freedom. If during this time you will understand what is really doing what I can to live in such a rhythm for a long time, you should continue to consider how to leave home.


Where to go


With your money, you can withdraw for housing. For one person Studio apartments. You can choose a cheaper option — a room in a hostel or apartment with a mistress. But moving away from some people, suffering from their lack of understanding, you can face demands of a stranger. That is why try to move to a separate space. Be prepared that you will be required to pay several months in advance. To cut costs, you can rent a house for two, for example, with your boyfriend or girlfriend.

Moving into a new home will be for many a holiday. But you need to tell your home that you will live separately. To tell address is not necessary, but it is important to say that you're all right, you go on the street and in a comfortable place. It should regularly call to say that everything is okay, to talk about the success and features of your life. Such care will not cause anyone pain, and you will be in good conditions, and the family will not worry.
Advice 2: Why Ksenia Sobchak left the House-2
6 Jul 2012 during the evening television Ksenia Sobchak said goodbye to the participants of the TV project "Dom-2" and forever left the area. Care TV presenter has caused a storm of emotions from the participants. Sticks itself Ksenia.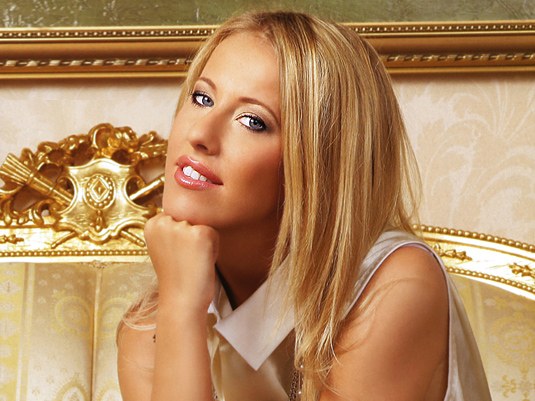 Kseniya Anatolyevna Sobchak was unchanged leading reality show "Dom-2" in 2004. During this time, the house changed a lot of participants, and there was a different event, but always consistently transfer began with words of welcome Xenia anatolevny.

His departure Ksenia Sobchak explained quite simply. She long ago came to the conclusion that all told his audience, therefore, must go further. If you do not constantly strive for new heights and evolve, the day comes when slowly but surely sliding back.

Eight years Ksenia Sobchak in the lead, did not pass unnoticed. Ksenia said that learned a lot from the participants of the project and leaves it a completely different person. Each participant presenter at parting, said kind words and wished success in later life.

In his Twitter Ksenia reported that they did not extended the contract with the television project "Dom-2". She also stressed that this decision took quite a long time and thanked everyone who worked with her for a long time. Thanks were made to all the technical staff of the reality show "Dom-2", co – host Ksenia Borodina, who came to the project with Ksenia Anatolyevna Sobchak and Olga Buzova, joined them from among the participants much later, and TNT.

The head of the public relations Department NTT Valentina Kiselev told RIA "news" that the replacement TV presenter Ksenia Anatolyevna Sobchak they are not yet looking for. Though rumors of the place Sobchak has a lot of contenders, including a participant of the TV project "Dom-2" Vlad Kadoni and well-known singer and TV presenter Vera Brezhneva.

Alexander Navalny is a well – known opposition leader commented on the care Xenia anatolevny with his characteristic sarcasm and told journalists that Sobchak left the reality show after completing the requirement of the organizing Committee of protest actions", which would forbid her to go with the poster.