Exchange programs


Exchange programs are a great way to get an education in Japan. They work for students, and for students. If the exchange involves the first, is a serious preparation for their reception. The most important step is finding a suitable family in which the child will live. In exchange programs for students provided hostel for accommodation of students. The duration of study in Japan varies from one to several semesters.

To take advantage of the exchange programs through the Institute if he has an agreement with Japanese universities about studying on exchange or affiliate agreement. To obtain this information in the relevant Department of the institution. If there is agreement, the student must submit an application. Before doing this be sure to prepare the documents. Write a statement about the desire to study in Japan on exchange, to submit curricula vitae, and documents certifying fluency in Japanese and English, as well as medical certificate of the established sample.

Software exchanges offer both state universities and private. Students have the opportunity to study in the cities of Tokyo, Osaka, Kanazawa, Tokyo, Otaru. During the training universities provide a monthly stipend. The choice may be to enroll in universities Juice, Akita Prefecture, Hokuriku, Hokkaido, Osaka University of Economics and law, University of Tokyo.

To go on exchange to Japan schoolchildren, their parents need to contact the Agency providing such services. Some Russian schools are also involved in the exchange of students between various countries, including between Japan. Usually schools with profound studying of languages. However, to study on exchange in this state from a school harder than University.


Requirements for students


The main requirement for candidates – fluency in the Japanese language. Good knowledge of English is encouraged, but knowing it only in Japan to study would be impossible. Great importance has the physical and mental state. The candidate should be healthy. The government of Japan requires that a prospective student had the desire to study the history and culture of a country on arrival, paid much attention to the language and could adapt to life in Japan. Also the candidate must have either a full secondary education, in this case, he will receive the first higher education at a Japanese University or higher education received in their country.
Advice 2 : How to go to America in a family on the exchange
You have been dreaming to go to America, but you have a few years or not the budget allows? A good option in this case will be a trip to the family exchange. You can save on accommodation and to find a good company.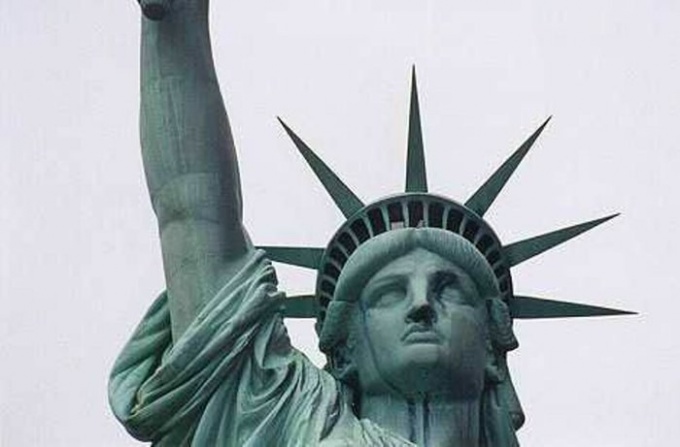 There are many different exchange programs. These include and educational programs. Participation in them can make pupils, students, postgraduates, school and University teachers, scholars and researchers. Every year America, where, by the way, the idea of having such programs, allocates from its budget of about $ 30 million. To go to Dreamland, about 3 thousand Russians a year.


How to get in USA


In order to get into one of the educational programs must undergo an interview, perform the test tasks, or win a grant. Important thing is to speak English and understand it. Training can last from several weeks to a year.
If you successfully pass the selection, you can pack your bags. The flights, usually paid by the receiving party. Please note that this trip is not tourism, but educational. Of course, in your free time you can see all the sights, visit different places, but the main activity will be the training.

You will live in the family. Before you go, get acquainted with the host people, communicate with them via the Internet. After all, you can live with for a long time. Don't be lazy, learn the traditions and customs of the Americans. While in the U.S. house, respect the rules of conduct adopted in the family, so as not to offend your new acquaintances.

Be prepared for the fact that you have to earn. The monthly allowance, the average size of which is about $ 150, you are unlikely to be enough. You can get a job as a waiter, tutor, nanny. For such work there is an hourly cash payment, which will be very useful for you.


How to go to the US to rest on exchange


But what if you don't want to learn anything, and just want to visit the country? Then you can help exchange holiday. This kind of travel every year is becoming increasingly popular. There are special sites where a resident of any country can Express their desire to relax on an exchange.

You may like to simply swap apartments or houses, and to visit each other. The second option is more interesting, as in a foreign country you will be under supervision. The person taking you will help you with the choice of entertainment, you will have someone to talk to. And always interesting to learn about the country from the mouth of natives. But do not forget that you'll also need to make one when he decides to visit your country.
Advice 3 : How to become an exchange student
Many students would like to learn to share, because it provides a lot of interesting possibilities and perspectives can go a year or a semester in another country, learn another culture, to learn a foreign language, and after returning to have for future employers proof of study at a foreign University.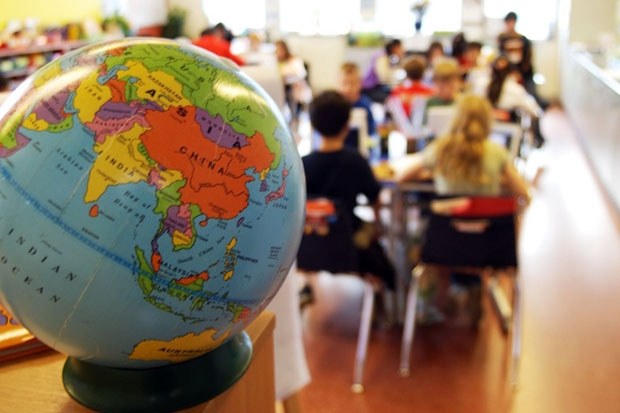 Instruction
Become an exchange student is easy. First of all, in your University need to know whether your Institute has some international relationships with educational institutions in other countries. If it does, then you need read more to find out what programs are available to students, with some countries and universities working with the Institute to which the faculties and specialties can enroll in foreign universities-partners.
Then you need to choose from the list a suitable program, or even a few and find out what documents should be collected for participation in the competition, and what the terms of this participation requires your University. Learn all it is possible the Dean of faculty or the international office of the University that deals with foreign exchanges. It would be useful to talk with students who already went on exchange to learn the details and potential complexity of participation.
Gather your documents for the program and submit them within the required timelines. In General, it only remains to wait for the decision of the competition Commission. We must note that usually, applications for the exchange program receives more than the University can meet, so the active student activity, good teaching, participation in scientific conferences will be a plus for your application.
Before you apply, find out more about the requirements for foreign exchange students in high school: what training program is planned, will your University to include study abroad, whether to admit you to the exam if you will be absent the whole semester in the classroom. Also you should find out what expenses forward exchange student: fully paid tuition and accommodation, for which he will have to pay the student how much money he will need, what documents you need to apply for a visa and in what time frame it will be able to prepare.
Before departure to a foreign University to learn the language in which instruction. Usually in the universities it is in the state language of the host country, however there is international exchange programmes in English. It is important to understand that any discounts that you are an international student linguistically to do, no one will. Lectures are conducted to all the textbooks will have to study also in the native language of the host country, checklist, tests, exams will have to pass on it. If you do not speak a foreign language to the extent to understand the specialized literature, we need to explore it before applying for the exchange program.