Where can I find your officers?


You are lucky if you live in the city, which borders the sea coast. As a rule, in such a small port settlements is a large number of officers and get to know one of them is not difficult. But if you live where there are large concentrations of military units, take matters into your own hands. On vacation do not try to go to rest in Egypt, Turkey or some other country. Purchase tickets to the Crimea, which is famous for the sea and ports. In the evening go to a restaurant or cafe, located not far from the pier. It is quite possible that there you will find your dream, and Sunny holiday on the Russian coast are not worse than foreign heat. In addition to the South coast you can go to St. Petersburg or Kaliningrad. In these cities, too, found a lot of people in uniform.

I think your new route for evening walks even in the city so that it ran around a military camp or military educational institutions. For the bravest of the fairer sex will fit and work in such an institution, because that way you will improve your chances of a desirable acquaintance.




When you can meet an officer?


If you don't have the guts for such a long trip or searching for a new job, just try to pay attention to the celebration of military anniversaries, such as Victory day or the day of the airborne troops. Usually after the official celebrations of the officers relax in a civil setting, then you will have the opportunity to use all my feminine wiles.



Another way of exploring officers


Recently very popular online Dating. You can see the list of participants of special groups in social networks, which are often created as a complement to sites of military schools or parts.

For meeting its second half, you can use the website vk.com. To explore the officer you need to specify in the search string military unit, and you will see the list of users who registered there. Further, the choice is yours. Look for the representative of the stronger sex who is staying outside of your town, as well as like you in appearance.

Most importantly, do not hesitate in getting acquainted with a man in uniform. Officers don't have much time to make acquaintance, and time off they don't happen too often. So take all your fragile female hands, and luck is on your side.
Advice 2: Where to meet in St. Petersburg
St. Petersburg- beautiful city, amazing in its grandeur, history and glory. When visiting its attractions or just walking the streets, I want to meet new people, fun and interesting to spend time with friends. The beauty of St. Petersburg configures the search is romantic, and someone-and on search of amorous adventures.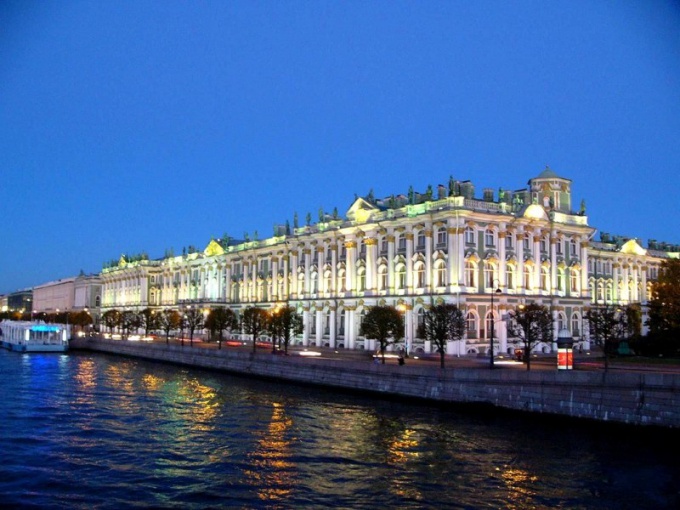 One of the most natural desires of the guests of the city to meet directly on the streets, while sightseeing, or in some beautiful and memorable place. Moments of the first acquaintances at the Palace, St. Isaac's square, or Senate square, Ligovsky prospect, or on the field of Mars will be remembered again and again how extraordinary adventure. The same unique will discover art galleries and designer boutiques. Moreover, in such places it is easy to meet the unique romantics, lovers
in Saint
-Petersburg to continue exploring the city together.
It is very easy to meet in some cozy cafe or restaurant, sitting down at a table to any person. Such places in Peter are many and varied. You can endlessly to visit various cafes and no two are the same. Just go to the vending place, sample the specialities or drink a Cup of tea or coffee, and a new acquaintance will not keep you waiting.
Lovers of high art and an avid theatergoers Saint Petersburg offers an exciting selection of the legendary theater, where you can meet the stars, writers, musicians and lovers of the arts. It is possible that the familiarity with a local celebrity will be one of the brightest impressions in the city time.
At night open their doors to numerous clubs of St. Petersburg. You will not be difficult to choose the one that perfectly matches your tastes and preferences. A unique atmosphere will provide an opportunity not only to meet but also to spend time to gain experience.
In case of bad weather or just an unwillingness to leave home, you can always find company on the Internet. This method is to find a partner is great for a shy and modest people who find it difficult to meet on the street, in the theatre or in the club.