Instruction
If old poplar growing in your yard and prevents or threatens the life and well-being of people go to your property management or housing management organization and send a request for a cutting of a tree. The trees located closer than 3 m from the building are subject to cutting down. If Topol is on, write the request to cutting the tree at city hall, collect signatures on the agreement and take them to the city administration.
Poplar that cover the light in your apartment to cut down will not, but you can require trimming, and this will be done annually. For extension of such requirements will invite a Commission from ZHEU, which will make the act in any form that the tree really covers more than 60% of the Windows, and draw 3-5 pictures out the window.
If poplar is growing on your plot, get rid of it together with the root system. How to advise Amateur gardeners, it is necessary to water the tree with a strong solution of salt, until it dies. Then cutting the trunk, and the stump wikicite.
Please note that self-cut greenery is strictly prohibited, moreover, such actions fall under article of the administrative code and punished with fines.
Get rid of all traces of sticky poplar buds on the polished surface of the car with a soft cloth and white spirit. Also help regular car Polish. Apply for traces of poplar buds, then after a few minutes, wipe the machine. Well proven and the following mixture: milk plus any chlorinated powder plus catalyst corrosion. Apply the mixture on a rag, wipe the soiled areas. Then treat them with car Polish.
Note
Poplar admirably with harmful substances in urban air, but they have a lot of disadvantages.

First, the poplar fluff. From it can not escape, it's everywhere! On the streets, in buildings, in public transport, etc. Asthmatics and Allergy sufferers this time of year I try not to go out. Besides, poplar fluff is wonderful burn that becomes an additional source of fire hazard.

Second, many of the poplar was dry and pose a threat to people during strong wind or thunderstorms. Heavy branches fall and injure people and cars. Palomillas and falling poplar destroying homes. In addition, many tall trees have sprouted crown through power lines and cause breaks and short circuits.

Thirdly, sticky poplar buds stain your clothes, stick to shoes. Many complain about them and motorists, they spoil the car coverage.

For these reasons, recently, poplar trees everywhere cut down.
Advice 2: How to quickly clean up the sore
Pyoderma is a chronic or acute disease of the skin caused by staphylococci, streptococci, rarely by other microorganisms. Insect bites, diaper rash, itches and other skin microtrauma contribute to the emergence of pustular disorders. Some forms of the disease caused by metabolic disorders, gastrointestinal tract, nervous system.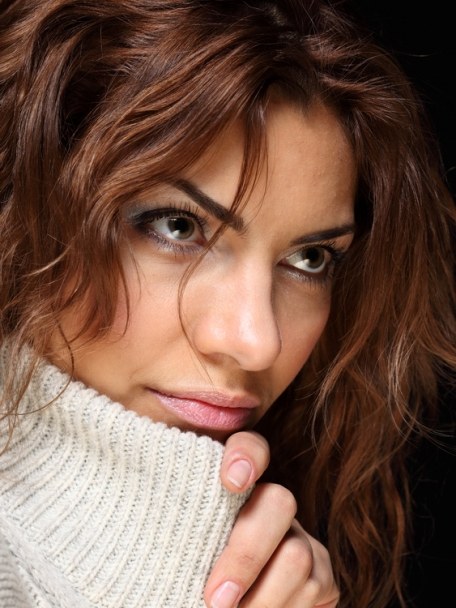 You will need
hydrogen peroxide 3%, "Solcoseryl", "Vulnusan", "Levomikol";
- berries of viburnum;
- the buds of the black poplar, olive oil;
- turpentine;
- "Vinilin";
- walnut leaves, grass succession, wild strawberry leaves, grass viola tricolor;
- burdock root, elecampane root, walnut leaves.
Instruction
Traditional treatment aims to strengthen immunity, the application of restorative, vitamin therapy. Externally it is recommended: treatment of ulcers with hydrogen peroxide, in the future, the use of drugs, accelerating the scarring – "Solcoseryl", "Vulnusan", "Levamisole", etc.
Come to the aid of traditional medicines. Rapid healing and removal of damaged tissue promotes the processing of their juice viburnum. Apply to
the sore
2-3 times per day berry pulp, not forgetting to wash it off with warm water after an hour and a half after applying. Sores heal very quickly without leaving any scars.
Crush 2 cups of the buds of the black poplar to a powder. Pour 120 ml of olive oil and leave it for 2 hours, slow boiling water bath. Cool, strain. Treating the sores with hydrogen peroxide, lubricate them cooked with butter. Sores disappear quickly and leave no residue.
A very effective way to get rid of
sores
is to spread them with resin. Treating with hydrogen peroxide damaged skin, apply a thin layer of spruce gum. Repeat the procedure 3-4 times a day.
No less effective is the use of the finished pharmaceutical preparation "Vinilin", which is also made on the basis of resin. Lubricate 3-4 times a day sores and they heal very quickly.
With frequent relapses of pyoderma it is recommended that the following tool. Take in equal quantity of walnut leaves, strawberry leaves, grass succession, grass violet tricolor, chop and mix. 50 grams of prepared mixture pour into a thermos and pour a liter of boiling water. Insisting for 40-45 minutes, strain. Take during the day in between meals for 0.5 cups 5-7 times. The course is 5-7 days.
Also to cleanse the body from coccal infections prepare the following composition. Take 50 grams of burdock root, elecampane root, walnut leaves, chop and mix. Pour a tablespoon of prepared composition a glass of boiling water and boil on low heat for 10 minutes. Strain after cooling. Take a glass every 3 hours during the day. Repeat the procedure every month for six months, and you will forget about the sores on a long time.