What trees and shrubs to plant around the house


For example, conifers prefer sandy soil and bright place. It is better to choose Mature trees, and seedlings. Then they better take root. Their major drawback - the presence of a strong root system. Being quite advanced, it can easily harm the communications or the Foundation of a house. Of course, it should be considered when selecting a location for planting. It should not be less than 10 meters away from the building. Ideal - spruce fence or a place along the fence.

Mountain ash, cranberry and other fruit trees will also adorn any yard. The bright colors of leaves in fall, red berries in the winter - it will be pleasing to the eye. These hardy trees prefer shade and moisture. Therefore it is better to choose for planting the shaded areas. And of course, don't forget to fertilize the soil.

But the walnut will be happy with the wet and warm parts of the site. Better if place choose near the house. You need to avoid windy areas on the site. This can harm the tree. The choice of the location should be treated responsibly. Frequent change of residence may be detrimental to the tree. Because its root system is quite weak.

If the climate allows, you can decorate the space around the house with fruit trees. Cherry, cherry, apricot, peach, pomegranate, plum - they prefer fertilized soil. It is better that she was also wet. Depressions in the soil should not be more than 100 cm.

From the bushes the very popular dogwood. He quickly propagated by dividing the Bush. Therefore, even small amounts will eventually get quite a lot of bushes. In late autumn its leaves turn scarlet. It looks very pretty, especially against the backdrop of the first snow. Depending on the species, it can be both a shrub and tree.

In addition to turf is often planted physocarpus English (meadowsweet, Spiraea). It begins to bloom, this shrub is from the end of June, and has bright red or yellow leaves. However, this effect can be achieved only if the spirea plant in full sun. Otherwise its leaves will not get a brightness and lose decorative.

Both shrubs grow very quickly. For this reason, you need to be prepared to devote much time to the constant pruning of the branches. A distinct advantage is that the branches can be given different shapes and in the end create a beautiful hedge.


What to look for when planting trees near the house



Before the landscaping of the site, it is advisable to familiarize yourself with the plan. Misunderstandings may arise with neighbors. Therefore, it is better to discuss with them all the nuances of future landings. After all, there is no guarantee that the trees will not shade the plot.

Each tree should be planted so that it will not create inconveniences existing adult trees and shrubs. It is also important to know exactly where to plant trees is not worth it. For example, close to the fence. The roots of trees should not touch communications: plumbing pipes, wires, irrigation system area.

Among trees it is better to maintain a distance of about 2 meters. In this case, the roots or the branches do not interlace. Such trees as poplar, walnut, or birch grow quite quickly. For several years they can grow up to 20 m. Branches of trees that are planted close to the fence, can be damaged themselves (about the fence) and to damage the Foundation or the roof.
Advice 2: How to plant on a plot of conifers
Conifers such as cypress and juniper are often used by landscape designers to create hedges or freestanding green groups. A variety of ornamental varieties of spruce and pine trees allows these trees to be effective decorations large rock gardens and gardens in Japanese style. As planting material for growing ornamental varieties of conifers it is best to use four or five seedlings.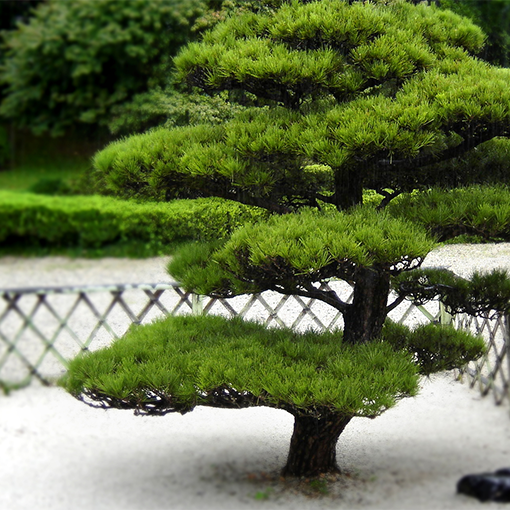 You will need
planting material;
- drainage;
- peat;
- sand;
- ground sheet;
loam;
- complex fertilizer;
- mulch material.
Instruction
Seedlings of coniferous, even with closed root system, it is not recommended for a long time kept in temporary containers, and therefore plan the purchase of planting material in the spring. This will allow decorative sapling planted in a permanent place at the beginning of the garden season, take root and grow strong before the cold weather. A good time for spring planting is late April or early may.
Click a site to conifers. Varieties of pine and juniper need well-lit place on the sandy loam. Arborvitae, fir and spruce are not affected by the lightly shaded area, if you choose them moderately moist, humus-rich soil.
Dig a planting hole for the plant. The size of the deepening with two times greater than dimensions of a soil clod seedlings. Typically, large plants require a pit depth of about 70 cm and a diameter of about one meter. At the bottom of the recesses, pour drainage layer with a thickness of 15 centimeters. In this capacity, you can use the broken bricks.
Mix the nutritional composition of part peat, part sand, two parts leaf soil and the same amount of turf. Add in the prepared soil of 100 grams of NPK. If you are planting fir, include in the mixture of sawdust.
Pour part of the nutrient mixture in the planting hole so that the level at which the land was situated in a temporary container that match the level of the ground around the pit. Remove the seedling from the container without damaging the roots. If you purchased a coniferous plant with roots wrapped in burlap, untie the pressure bandage on it. Place seedling in hole and fill with a nourishing blend between a clod of earth and the walls of the pit. In the process of adding a nutrient mixture utrambovyvaya her.
Make excavation a bead height of about 10 centimeters around the filled pits. This simple structure will help to save water when watering. Moisten well the ground in tree trunks circle and sprinkle it with peat or bark mulch layer of 5 cm. If there is a dry Sunny weather, shade the plant.
Advice 3: Which tree grows faster than all
In the world of plants, as in the human world, is the fastest and the biggest. Among the trees, which live much longer than man, growth sometimes record on the planet.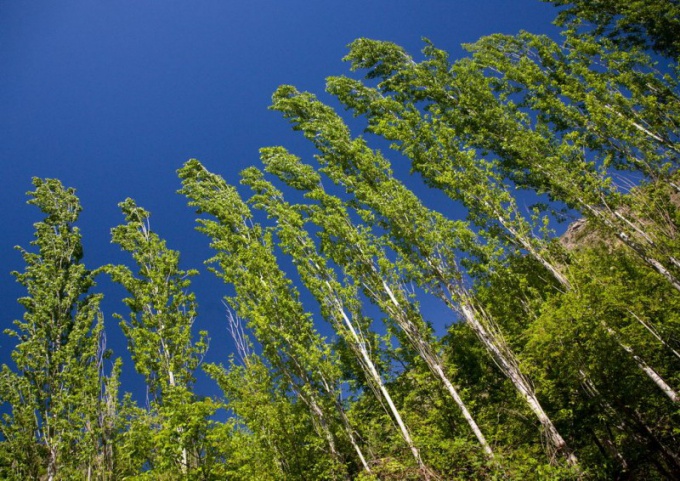 Hardwoods


If you compare deciduous and coniferous, that grow faster, the representatives of the deciduous species. Champions among all the trees for speed of growth can be called the poplar, which, depending on species, can reach up to 2 metres of growth per year. Such speeds can still boast only willow, eucalyptus and acacia.

The fastest growing can be called artificially bred in Ukraine poplar Tropovich, which is able to provide has grown up to 4 meters annually. Besides he quietly overcomes a height of 40 meters and is the highest of fast-growing trees. This is an absolute record among all trees. This species is distributed only in several districts of Kherson region.


Conifers


Despite the fact that the deciduous trees grow faster than conifers, it is worth noting this kind of as seeking to keep pace with its competitors, among the hardwoods. The fastest growing pine tree, larch are recognized, which can give an increase of 1 meter per year. If you consider that active growth is observed only in late spring and early summer, each day the tree increases in height by 2.3 cm When it reaches a height of up to meters, but in the most favorable conditions can grow up to 50 meters.

Trying to keep up with larch and ordinary pine. In the period of active growth of the tree also can give an increase of about a meter per year. Pine begins to grow actively until they reach the age of 5 years. Height that pine can reach, equal to 35-40 meters. This is a good indicator of fast-growing trees.

These trees have a fairly wide distribution. So larch grows in Siberia and the Far East. There grow whole forests of these trees. Pine grows on the territory of the Scandinavian Peninsula and throughout the Central part of Eurasian continent.

Its prevalence these trees are not inferior to the poplars and beyond the acacia and eucalyptus trees. But all these "Champions" are considerably inferior to the one representative of the family of plants which, though not a tree, but very close to it approached.


The main record of the plant world


This record is considered a bamboo that can a day to grow up to 1.25 m. It can't be compared not one plant. A bamboo tree can attain sizes up to 38 meters.
Advice 4: Which trees will provide shade to the area
Planning a garden planting, novice gardeners make common mistakes. To avoid them, you need to define your preferences and get as much information as possible about the plants that you want to have in the garden.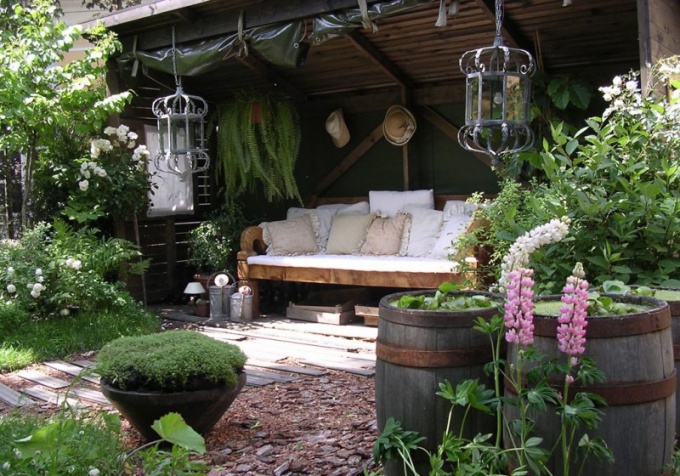 How to plan a garden


Smashing garden inexperienced gardeners can experience difficulties when planning the planting of fruit and ornamental trees and shrubs. Thus, they seek to plant as many saplings, completely oblivious to the fact that adult trees will need much more free space, otherwise the plants in conditions of high crowding will nachto to get sick and die. Of the crop and the desired decorative effect can in this case not wait.

To get the most out of the garden, you need to follow certain rules and when planting to take into account soil type, climatic conditions, characteristics of the plant species (maximum height, crown width, growth rate, maximum yield, proximity of plants).

Do not hurry, it is better to approach the matter thoroughly, it is advisable to first make a schematic plan of the site. Will also be useful to read professional literature and to define your expectations: you need to have in the garden, trees and shrubs to create a beautiful composition landscape design green thumb or is planning to sell their harvest on the market. Otherwise, a large number of fruit trees will be a necessary condition, but it is desirable to keep the necessary balance between beauty and garden use.


What trees to plant in the recreation area


For rest it is possible to create a garden area that would protect from the scorching sun, gave a cool and soft the sparse shade, where you can sit in the gazebo, peaceful to relax on a sun lounger, listen to the rustling leaves, buzzing insects, birds singing. If the area at the moment, there are no plants, is to achieve this goal is to choose fast-growing shrubs and trees: can it be lime, ornamental elderberry, guelder Buldini, lilac, mock orange, hydrangea or varietal Rowan, wild cherry. Their advantage is that they are during flowering and fruit ripening decorate the garden, decorative in any season, and their leaves ranging from pale green spring to ruby red in autumn, and late autumn, the garden will be decorated with bright bunches of fruit, and also serve as a food source for birds in winter.

You can plant trees that grow slowly. These include the conifers: cedar, ornamental spruce. But these trees will give a thick, dense shade is not to everyone's taste, so it's best to use such plants for the decoration of the lawn, and recreational areas to stay still on deciduous trees such as lime, Apple, birch. Unified Council can not be because each site has its specific features. If there is any doubt of the correct choice of plants, you can always consult with experts to create a landscape design.
Advice 5: How to plant viburnum
To Kalina well accustomed and abundantly fruitful, you need to know the appropriate time for planting. The soil can be prepared in two different ways. In the process of planting this plant has the feature that the gardener should be aware of.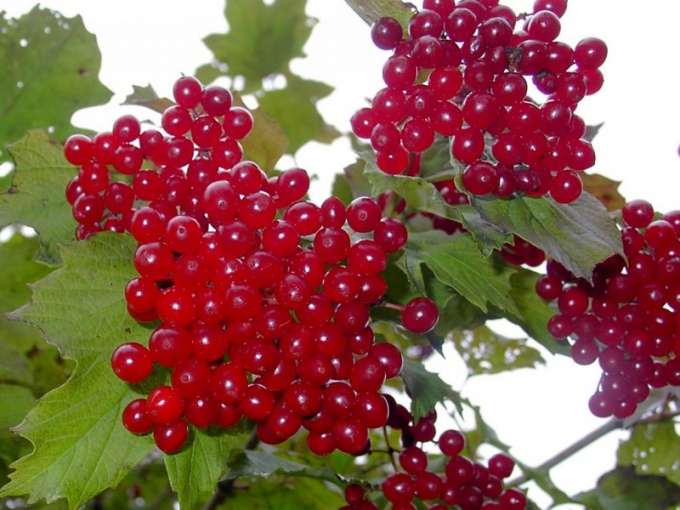 Kalina is most often grown as a decorative shrub. But there are varieties hardy early appearance of fruit trees. This plant is loved by gardeners for several reasons: it is unpretentious, incredibly beautiful during flowering, autumn decorates the garden in an abundance of bright red fruit and nice touch of the leaves.


The best place for planting of viburnum


This plant is undemanding to soil conditions, but prefers soils that are rich in moisture. Therefore, it is desirable to plant near a well or water body and where the soil rarely dries up: at the bottom of the slopes, in partial shade, floodplain lands, in places where the water table close to the surface of the earth. To find out what their level on specific area, you can use the following method: you need to dig a hole with a depth of not less than a meter and see whether the act at its bottom wet. If during the day this did not happen, so the groundwater is quite deep, and for planting of viburnum should find a place near a source of moisture.


How to plant viburnum


Choosing a place for planting it should be thoroughly cleaned from the rhizomes of perennial weeds. It is better if the soil is sod-podzol, Chernozem, and meadow. The desirable pH level neutral or weak. Next, we need to dig a hole the size of 60/60/80 cm (the last number represents depth). On the bottom you need to put a layer of compost (5-7 cm), a little ash and potassium-phosphorous fertilizer. Then the hole until the middle is filled with water. When the liquid will be absorbed into the ground, you can start planting viburnum.

There is another method of soil preparation: the soil you removed when digging the hole, mixed with organic or mineral fertilizers. For this purpose, will be sufficient 1 bucket of compost or ½ Cup of potassium sulfate mixed with 2 tablespoons of urea and 1 Cup of superphosphate. Prior to the planting hole to ¾ fill in the thus prepared soil, shed 3-4 buckets of water and leave for a week.

In the process of planting viburnum has its own peculiarity: the root neck of a plant must necessarily sunk. This will provide good growth and proper development. The layer is laid in a pit of soil set the plant and sprinkle it with earth to form a mound with a height of 10-12 cm Then, the soil should be lightly compacted and watered. The first fertilizing is required during the blooming leaves. It consists of two tablespoons of urea per Bush.

In conditions of Central Russia for planting of viburnum preferably early fall. During this period the plant is in preparation for hibernation, but survives well and easily tolerates winter frosts. It started to grow right after the snow melts. Viburnum can be planted in early spring, at a time when the trees have not yet blossomed buds. If several seedlings are planted, the distance between them should be not less than 1.5 m.