Most often, pregnant brides are in the early-to mid-term. This means that the child is still not too big to cause discomfort to his mother. However, when organizing a bachelorette party be sure to include the ability to relax the bride.


Where to hold a bachelorette party

Best place for bachelorette party pregnant bride will be her home. Here you can comfortably sit, eat and even lay down if desired. Some pregnant women face the problem of frequent urination in the toilet. Freedom at home will be nobody.

Those who do not want to sit at home, you can choose a cafe or restaurant. When ordering tables, choose non-Smoking room, and preferably somewhere in a secluded place. Well, if the seats are plush sofas and on the wall near the air conditioner.

If weather conditions permit and as a pregnant bride, go for a walk in the Park or on the shore of the pond. The fresh air will benefit both mom and baby. Buy ice cream, balloons, or grab a picnic basket. Don't forget the sunscreen.

You can arrange a bachelorette party in the SPA-salon. It is necessary to abandon treatments with high temperatures (sauna, steam bath, barrel, etc.), but a relaxing massage or pedicure with a manicure is fine.


How to spend a bachelorette party

If you do not organize a bachelorette party in a cafe or restaurant, take care of food and beverages. Do not experiment with new dishes, let them be time-tested recipes.

Keep in mind that pregnant women can not large number of citrus, red fruits and berries, so as not to trigger allergies. Ask what the bride wants. Pregnancy or mild morning sickness may cause a change in tastes. Not to seduce the mother, it is better to completely give up alcohol. Make milkshakes or fresh juices. Look for recipes non-alcoholic cocktails in magazines or on the Internet.

For a bachelorette party at home collect and arrange the show. Keep in mind that pregnancy often makes girls sentimental. To avoid tears, choose a Comedy or womens classics like "Sex in the city".

Wherever you went on the bachelorette party, be sure to take your camera with you. As a surprise for the bride to order a small photo shoot with a professional photographer. Consider the outfits for all the girls or make General accessories such as colorful bracelets.

Organizing contests and sweepstakes, avoid too active movements, heavy objects, props and the element of surprise, such as sudden loud cry. It may scare the mother or the baby.
Advice 2: Where better to hold a photo shoot?
Photography is the perfect way to preserve the most precious moments in life. Choosing the venue of the photo shoot, you need to consider several factors such as time of year, time of day, weather and even the mood.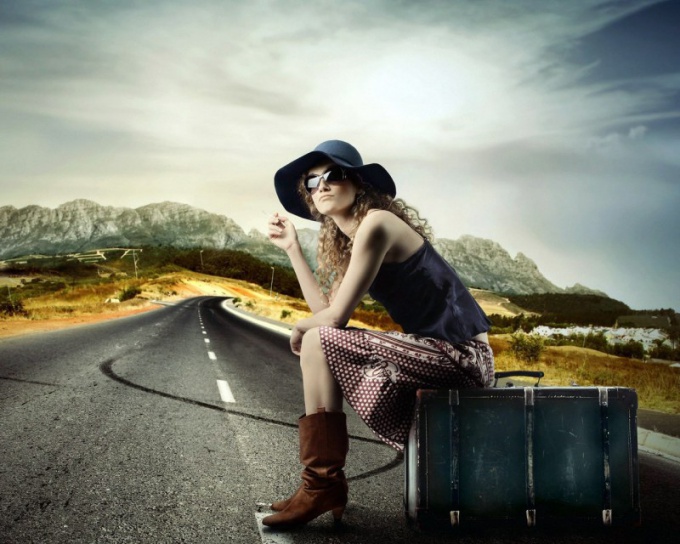 Naked on the street
Photo shoot on the street – the most successful. Natural light is best for pictures, they are alive, vividly convey the mood and emotions. Planning a photoshoot, try to choose unusual places. The beauty and romance perfectly set off the scenery of fields and gentle colours of the setting sun. Mysterious images can be done in a dense forest, and light a fun photo in a marine style work out on the beach, the promenade and even on the boat.
Making pictures with the flash, try to perform them in close proximity to at least one light source.
When choosing a place
for a photo shoot
, avoid the ugly background in the frame. Plastic panels shopping centers or tile surface of the houses look poorly. Choose a place where a lot of space. If the shooting takes place in an urban area, try to get a shot of the continuation of the street, showing a landscape of buildings in the future. Walking around the city, try to pay attention to the old alleys and unusual surfaces, and open new locations.
Seasons
Spring is a beautiful time of year, and can be beneficial to show it in the pictures. Spring scenery background is better to choose as far as possible from the city, for example, a very fresh and unusual and will look to young leaves or the melting of the ice on the river.
If the photo shoot is scheduled in the city, you can bet on the streets, filled with bright spring sun, and patches of dry asphalt among the puddles. For this you can go to main street or a large area. Beautiful spring landscapes are perfect for romantic photoshoots.
To show movement in the background of the picture, turn on the camera slow shutter.
Autumn is the season of decay, but not in the pictures! Beautiful bright foliage in combination with the cloudy sky looks very interesting in photographs. Street – the perfect place for a photo shoot at this time of year. Stroll along tree-lined boulevards, then we can capture the beautiful play of light through the trees.
For fresh winter photos in the best traditions go for a walk in the woods. White snow and the trees create a festive atmosphere. Perfect weather for a winter photo shoot – Sunny day or snow without wind.
Summer is the best time of the year due to the long daylight hours. The promenade, beach and pier are great places for shooting. Windy near the water, and the clothes will be beautiful flutter in the frame. In addition, the solar reflections on the water look great in the pictures.
Advice 3: How to drink vitamins for pregnant women
The increased requirement of vitamins in pregnant women is associated with intrauterine development of the fetus, the formation of which the necessary organic compounds, mineral salts, fatty acids and many other substances. Their intake must be daily and most of the expectant mother gets from food. But this is often not enough, so to avoid vitamin deficiency need to take additional vitamins for pregnant women.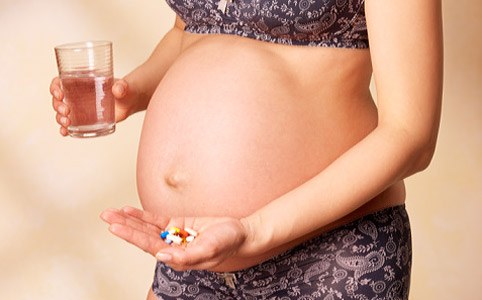 Instruction
If pregnancy is planned in advance, start the intake of folic acid or vitamin B9. It is an organic compound necessary for the normal formation of the fetal brain, nervous and hematopoietic systems as well as for absorption of other vitamins. Moreover, vitamin B9 is required of the woman to preserve her health and ability to bear children before it was due. With the onset of pregnancy continue taking folic acid during the first 16 weeks and then the last two months. For optimal absorption, take it simultaneously with vitamin B12.
From the first days of pregnancy-start taking the special vitamins for pregnant women. Choose one drug from several: "Vitrum prenatal Forte", "Obscene", Pregnavit", "Elevit", "Complivit Mama", "Multi-tabs, perinatal". But don't take them throughout pregnancy. Be sure to take breaks, as any vitamins can accumulate in the body. A glut of them can cause toxic effects, which very adversely affect the fetus.
If required by the state or have a doctor's recommendation in between the courses, take vitamins separately. For example, during the first half of pregnancy useful vitamin E (not more than 2 months). You can also drink water soluble vitamins of group B. Some of them can be synthesized in the intestinal mucosa. But that this happened to maintain its normal functioning. Spend the prevention of constipation and stick to a healthy diet. Moreover, compliance with these requirements will help to assimilate and all the other vitamins.
In the second half of pregnancy significantly increases the need for calcium, iron and magnesium. So take them as separate medicines additionally, but not together and not as part of multivitamin complex. In spite of its balanced composition, the simultaneous intake of several vitamins and minerals slows the digestion of some of them. This is highly undesirable in periods when the need for those or other substances higher than usual.
For proper absorption of calcium, choose a combination with vitamins C and D in the composition. The drug also buy magnesium combined with vitamin B6. Be sure to take iron with vitamins B6 and B12.
Note
Before purchasing a prenatal vitamin, carefully read the instructions for use, and even better consult your doctor.
Advice 4: How to open a clothing store for pregnant women
Shapeless robes in the wardrobe of pregnant women are gradually being replaced by elegant suits and dresses. Niche in sales of products for moms-to-be gradually filled in, but you still have the opportunity to open this lucrative business. Register your company officially and start working.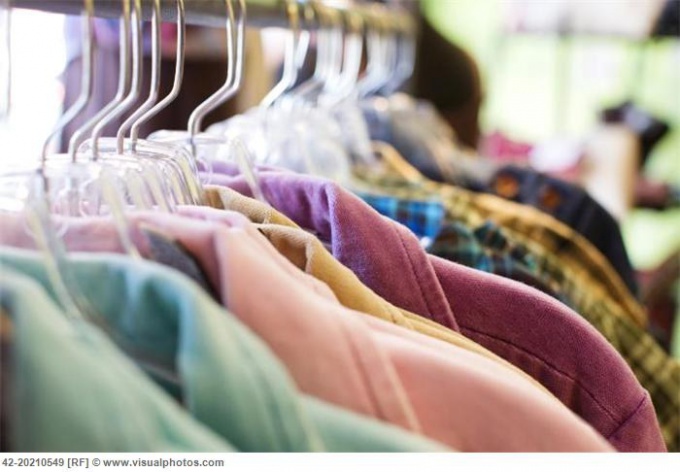 Instruction
Pick a room for store. When choosing guided by the price category of the goods. For sale clothes economy class and medium-level best to locate the store next to the clinic and close to public transport. Relying on customers with a high income, try to find a place in the center so it was easy to reach from any district of the city.
Find suppliers of the products. The easiest way to do this via the Internet. There are many websites that collects and classifies such information. Compare the price categories in various positions, review the terms and conditions of delivery and payment. Ask around friends, maybe they know of a company engaged in wholesale sales of products for pregnant women.
Purchase business equipment and complete shop. Purchase mannequins to demonstrate the clothing and full-length mirrors. Install a convenient and spacious changing rooms. Don't forget that pregnant women get tired quickly, so you need to arrange a place for them to rest. Remember that shopping with a future mother often go to men, they need to organize the waiting area.
Purchase a product. The attractiveness of a store for pregnant women is that they can purchase many things in one place. Take care about the convenience of its customers. In addition to clothing, you need to buy personal care items, cosmetics for pregnant women, bandages. Subscribe to a periodical publication for moms-to-be and themed books.
If space allows, organize a kind of club for pregnant mothers. It will attract new, loyal customers. Good help in the promotion of business will be to have an onlinestore. Thus, your services will benefit the residents of other cities.
Advice 5: Where to get a job pregnant
To find a decent job with a good salary – not an easy task, and for pregnant women is practically impossible. Employers prefer not to accept an employee who will certainly work for a few months, since his departure will arise again the problem of finding a suitable candidate. In fact, the woman expecting a baby, get a job is feasible, it is important to determine what goals it pursues at the same time.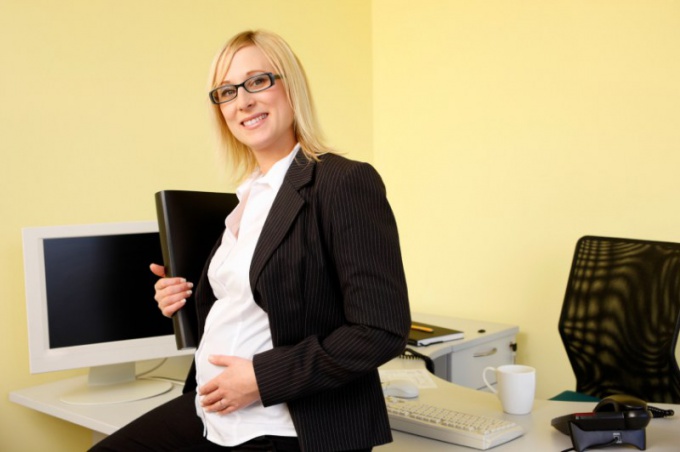 The birth of a child and related preparation require significant financial costs. In addition, a woman for a few months or years falls out of work and can not make a previous contribution to the family budget. And if a married expectant mother can count on a spouse for single mothers this problem is very serious. So women try their best to secure their future financially. Motivating pregnant women to seek work are to make good money before the child's birth to be eligible for monthly payments from the employer. In that case, when you just need money, a lot of options: temporary or seasonal work, network marketing, work from home (copyright, tutoring, Babysitting, transfers, crafts, etc.). Some of the activities you can do after childbirth, in order to help them to attract also other family members. But if a pregnant woman wishes to find a job, and then go on leave for child care, it often gets rejected, although this is prohibited by the Labour code. Such behaviour of employers is not only a reluctance to accept the employee for a short period, and then train the new, but mistaken belief that maternity leave they have to pay out of pocket. In fact, all of the allowance can be reimbursed from the social insurance Fund, of course, provided that the wages at the enterprise are "white" and required deductions are made in a timely manner.To still afford to provide salaries for the period of maternity leave, for a start you can refer to relatives, friends and acquaintances, who can assist in registration for the work under the Labour code. The best options will be government organizations or commercial enterprises that provide employees a full benefits package. Maybe somewhere and find yourself a suitable vacancy, even if not by profession, but at 30 weeks of pregnancy, a woman can go on maternity leave and to legally guaranteed payments.For pregnant women suit quiet, does not require physical effort and nervous tension work. This can be found in the archive, the library, the office, on separate sites of accounting, in kindergarten. The postmaster and operator of the Bank – not the best position for the expectant mother because often require patience and composure required in the smoothing out of conflicts with customers.You can try your luck in the job search and in commercial structures. Most often, especially in the short term, women hide from potential employers his "interesting position", which later turns out to be an unpleasant surprise. In reality, it is better to clarify the situation and discuss it with the employer, outlining its advantages over other candidates for the position. With this approach, the probability of a positive outcome increases. In addition, some specialties allow you to work remotely, so we can discuss the possibility to fulfill responsibilities at home, while on maternity leave. However, being an expert in his field, a pregnant woman can get good jobs in this state. In some cases, such a valuable resource even entice other organizations, providing them with a good wage and all the guarantees. Finally, the expectant mother may apply to the employment center where she can offer work options, and in their absence will put on the account as the unemployed. It is not excluded that a suitable vacancy exists in that way.But the most important thing that should matter to a pregnant woman - it's her baby, so if possible, better to take time off from work and devote himself to the care of the future baby.
Advice 6: How to be the most beautiful at the wedding
It is believed that the bride
at the wedding
should be the most beautiful. To all this unforgettable day you accompanied a delighted exclamations, is to take care of yourself in advance. The day before the wedding announce your personal weekends.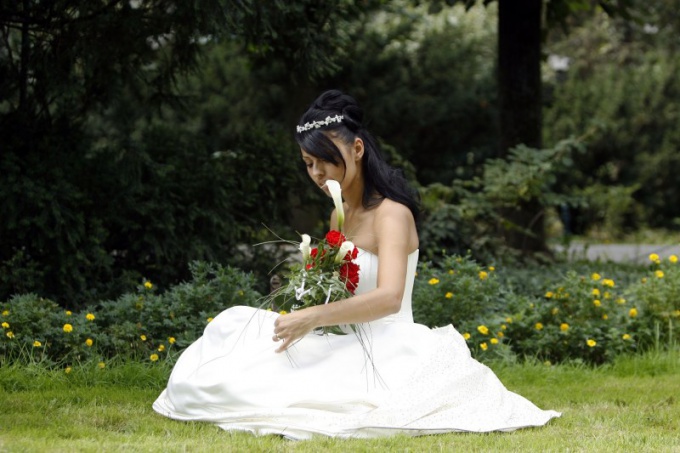 Instruction
Not having a bachelorette party last night. Safely have fun with friends 2-3 days before the wedding. You will remember this spiritual meeting for the whole life. Conducted in advance, it will not be "crumpled" your haste and lack of understanding friends.
Do not plan any activities for the last day before the wedding. It should be your output. This day give only to themselves. Relax, unwind, go for a massage, etc. do Not drink a lot of coffee, replace it with herbal tea. Cut back on alcohol. At the wedding it is also recommended not to misuse them. Remember that you need to be fresh and beautiful until the very end of the celebration.
Take again a look of your wedding dress. If necessary, again fondle dress, check prepared linen, shoes, jewelry, etc. to avoid misunderstandings, collect the bag, which necessarily put a small bottle of hairspray, spare stockings, products, needle, pins, thread, and spare pins and clips. If you wear contact lenses, don't forget an extra pair and drops. Charge closest girlfriend to wear makeup.
If you feel that you start to worry, listen to relaxing music, take a bath and tune in to the most enjoyable day of your life. Along with your future spouse to you – the main characters of the upcoming holiday. So you have to be in a good mood.
Don't forget to bring your veil or wreath when will you do a wedding hairstyle. Be sure to consider the most convenient fasteners these wedding hats that you are worried once again.
Don't forget that your makeup needs to be shining and the air. You should experience difficulties to fix. In this case, it looks very natural, which guarantees excellent pictures and video.
On the wedding act natural and always smile. It is your celebration. Remember that you are in full view, chained to you the views of all guests and your beloved. The most beautiful you will make your smile and love.