Instruction
The easiest way is to hang the flag on the wall. Ensure that the flag is not too clutter the space, choose appropriate size of the cloth and hang it on monophonic, free wall. To the flag is not gathering dust, close the glass, but if you go over the frame, matching the style of the room, he just fit into the interior.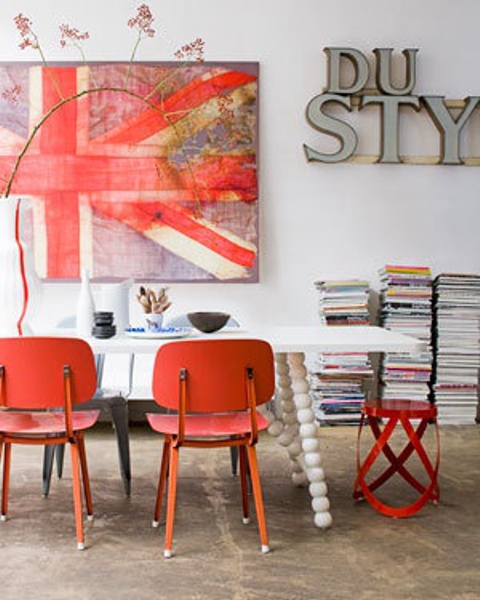 The second method is to add paintings and posters in the interior. You can hang one large picture or many small ones depicting flags of various countries, for example, those in which you have been.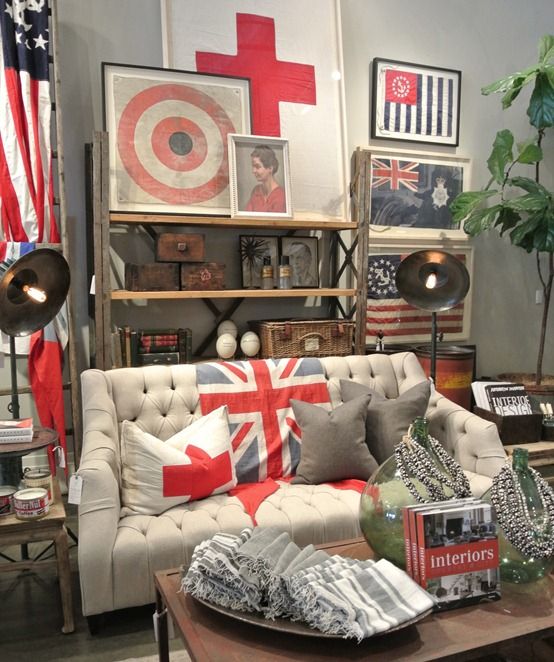 Another effective method is the introduction of textiles. Spread the carpet and rugs, hang curtains with a picture of the flag. You can use the image of the flag on only a few items, and the rest of the textile to find the tone colors of the flag. With this decor you can easily change the mood of a room by replacing textiles.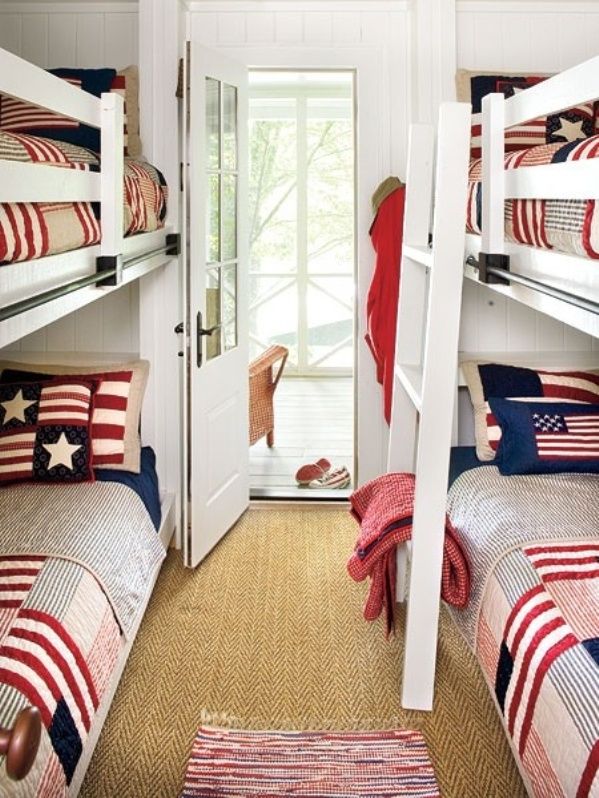 A more radical way - is painted on the walls. And for painting you can take a stylized flag, age up his image, or replace colors.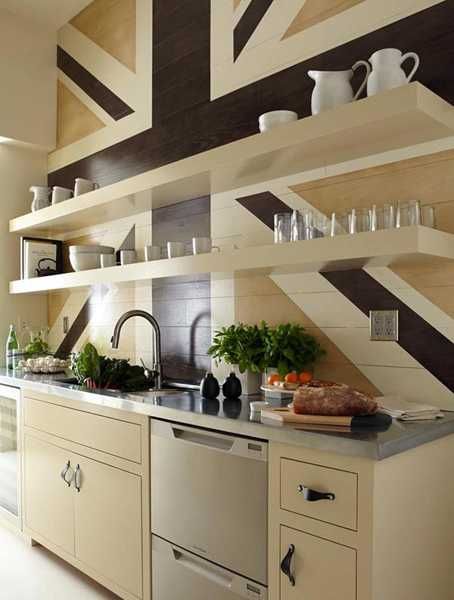 Even more courageous decision is a complete transformation of the rooms. Not just locally, make the accessories and pick up all the decorations and furniture to match the flag.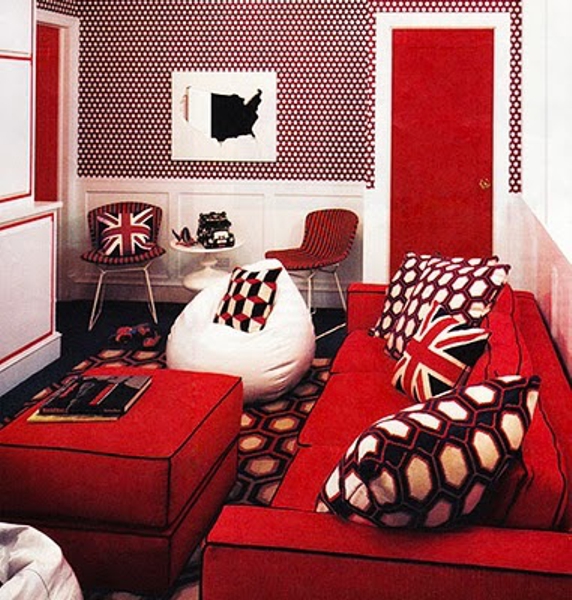 Furniture flags will help to make the right mood in your space, this furniture is a huge variety. In addition to furniture, there are many accessories and decorative items.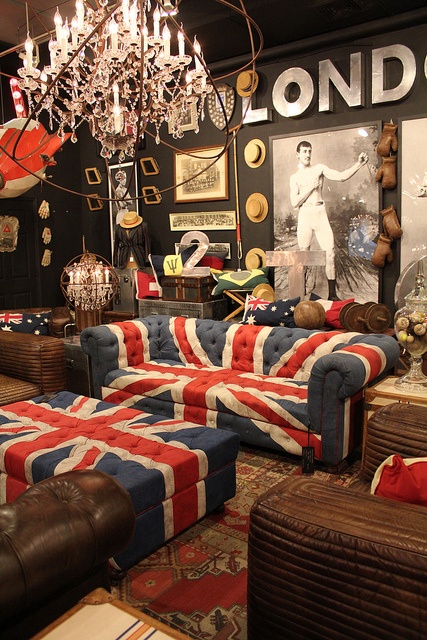 If you are not able to purchase this furniture, style your. For example, paint or paste over the rack or Cabinet, and sofa matching scatter cushions.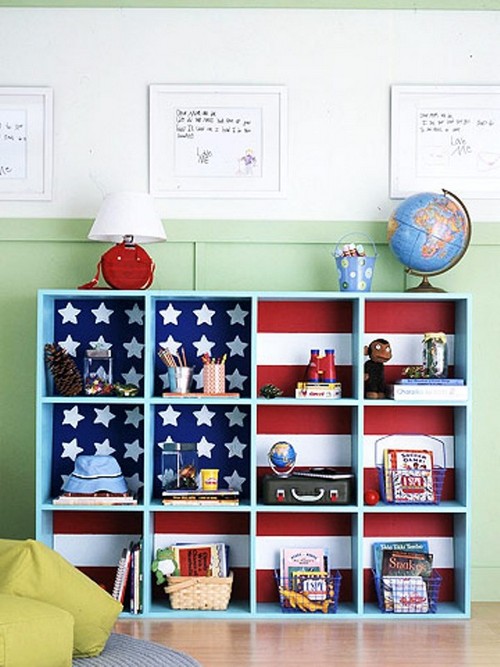 You can use a non-existent or old flags and not flags of countries, such as cities or fleet. A great idea will be styling the room in the style of the Soviet Union, at that time, flags and pennants can be found in many areas. In modern interpretation, you can create very interesting interior, for example, combining red banner with the white room's ambience.