You will need
• the photo that is sympathetic and suitable for Fax;
• information about the firm, you are going to send resume;
• access to the Internet.
Instruction
The title of the document: "Summary". Do not change fonts, remember, you make up the document. Then enter the contact information, insert photo, below, indicate marital status and age. In order to write an effective resume, you must submit information as concise as possible but informative.
Goal. Write down what you aspire to. Write all positions who would like to take. Do not stretch this point more than 2-3 lines.
Education. Pay maximum attention to this point and list all training dates in reverse order. In order to provide a complete summary, you are encouraged to also write training courses that you managed to pass, etc. Here enter the average score in the gradebook.
Experience. If you are an experienced specialist with a great track record, specify 2-3 most recent job. It is better not to specify the working experience more than 10 years ago. For a young specialist it is better to specify all the jobs, jobs and labor practices. Include this information in reverse chronological order with the date and duration of the work.
Additional skills. Specify all the things that does not directly relate to the work, but describes you as an employee. Write about what you have the rights or you are doing karate for 3 years. Maybe you speak 3 languages and masterly use of the PC. Thinking about how to prepare a CV, you must understand, that your resume will be only a couple of minutes to "showmanship".
Recommendations. Here you can make a list of those employers that will leave about your work is a good opinion if you need one. Most often this count is a formality, but do not neglect it.
Conclusion. In conclusion, leave the date and your signature. Often update date, so no one would think that you have long and unsuccessfully looking for work. Check all written, edit it to be decorated in the same style. Summary with mistakes - losing summary.
Note
Better not to do summary more than a page. It is not necessary to decorate the document, it is better to use a business style. Best place to see a summary of other people and not to make mistakes.
Useful advice
To provide a complete summary, you need to use three basic rules: show his education, hinting at productivity and not to hide unlimited. About disadvantages, it is customary to remain silent as much as possible.
Advice 2: How to write an effective resume
Before inviting the applicant to interview the employer or the employee of the personnel Department is studying it
summary
. That is why you need to make it so that to produce the most favorable impression.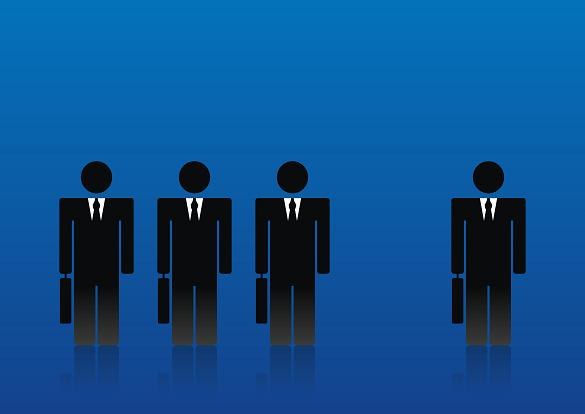 Instruction
Prepare the document in Microsoft Word. Select the font Times New Roman or Arial, 12 PT. Label of the field. Fill in the title, writing the word "Summary" on the page and highlight it in bold. From the menu select "Paragraph" paragraph "to justify" or "Align left edge". The names of all sections it is best to highlight in bold, and between the separate paragraphs, leave a blank line. The volume of the document – no more than 1.5-2 pages. To compile a summary you can use one of the templates provided in Microsoft Publisher.
Be sure to specify in the "privacy" section, please provide names and contact information (phone numbers, email address). If the employer it is basic, you can provide him with information about the date of birth, marital status and presence of children. Thus, the number of vacancies implies an age limit what may be specified in the requirements for the applicant. And problems with young children often prevent relocation or business trips.
Under "Target" specify the vacancy for which you are applying. If you want your summary was considered for multiple positions, list them. However, do not mention in the same number of jobs that require different skills.
Does not indicate that you have some College education. The employer may conclude that you left the University without completing the course of study. If you are a student, you should write. Give full name of the educational institution, not an abbreviation (except for a few well-known universities, such as MSU or HSE), name of school, major or degree. Specify the names of additional courses and the number of evidence of their completion.
Under "Experience" section, list the organization in which you worked, in reverse chronological order. Each position shall be furnished as follows:- working time;- the organisation name;- position;- the size of the organization;- your responsibilities and achievements.
In the section "Professional quality" bring a list of your skills that you have acquired over the years of study and work. Don't forget they must be relevant to the job. Do not specify in the section "Personal qualities" that you have a great sense of humor and no bad habits. Better to use formulaic language. For example: I have an active life position, responsible, good organizer, creative, knowledgeable, legkovushek, etc., depending on the job. Employer to anything legkoobratimy employee applying for the position of Deputy General Director of the company.
Turn to the section "Additional information" anything that can increase your value as an employee. Is:- knowledge of foreign languages and degree of knowledge;- skills of work with PC and special software;- driving license and driving experience;- willingness to relocate and travel, etc.
Try to list under "Interests" only those your Hobbies that you will be able to describe how the person is really suitable for the job. So, if you are fond of extreme sports, don't write it in the summary for the post of accountant. Otherwise, it's not like the employer cares about the stable operation of the organization.
Write a cover letter to the summary. Write why your employer should give preference to. Sending summary email, please indicate in the "Subject" name position for which you are applying. A cover letter will place in the field for basic communication. Attach summary and portfolio (if necessary).