Highlighting can be done by yourself, although a professional will cope better with this procedure. With the help of blond highlights womens hair style looks simple and elegant.
Hair should be sure to update regularly because of regrowth of roots. But all too often the procedure of bleaching may lead to a significant deterioration of the General condition of the hair. Better to lighten the strands performed by a qualified specialist. It is not only in the accuracy and literacy of all actions. Professional knows how often it is possible to carry out this procedure, while maintaining the health of the hair.
Than harmful frequent highlights?
The best option is to produce highlights once a month, this will be enough to staining looked wonderful. You can do highlights and twice a month, but no more.
During the staining changes the colour and the structure of the hair. It is therefore necessary to provide him with gentle care. Like you can easily do yourself at home. There is a huge variety of ready-made tools, which can be purchased in conventional stores cosmetics either independently to cook them.
Frequent coloring can affect the overall look. That is why it is necessary to use specialized shampoos, various conditioners or masks. They have many useful components that can give the right nourishment to the hair and restore the damaged structure.
If weave was able to cause hair severe damage, it is necessary to protect them from the sun and chlorinated water. Also it is impossible to comb the hair is recently washed, only dry them.
Be sure to use good fluids with which to smooth out curls, giving a little Shine if they faded.
If you regularly use specialized tools, it is possible to do highlights quite often. Need to carefully study the instructions before purchasing such a tool. The drug should be designed specifically for highlighted strands.
How to regain strength?
During the frequent dyeing can considerably hurt your hair. They need additional nutrition. So, if you want to make a partial coloring, it is necessary to use different products that contain silicone in its composition. With them around all of the hairs forms a special protective film. Similar compounds prevent the ingress of harmful chemicals.
If hair is dull, lifeless, you can make your own specialized mask.
Try to prepare mask
You need to take:
- orange;
- med;
kiwi.
Mix fruit pulp with honey and apply it on hair and wash after fifteen minutes. After using the healing mask or any other, it would be better to let the hair dry naturally. Health and beauty of your hair!
Advice 2: How often can I do the mask
According to cosmetologists, active nourishing, moisturizing, rejuvenating facial mask is useful to do 1-2 times a week. This is sufficient to ensure that the skin is healthy and radiant. In some cases, you can do masks more often.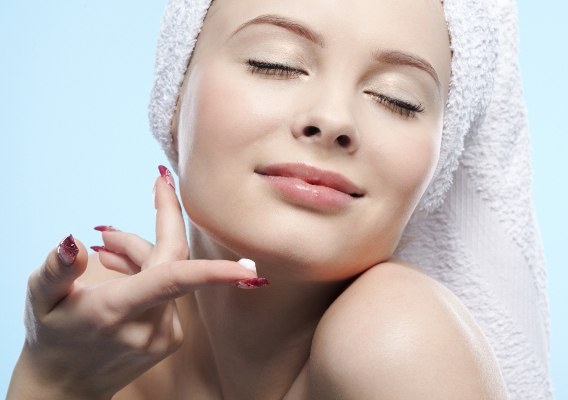 Instruction
Facial masks with active components is not recommended more than 2 times a week to the skin cells began to "lazy". Exceptionally, you can make this mask in front of a festive evening or going on a date, to give the skin a more youthful and beautiful look, and the makeup looked flawless.
If you have Mature or troubled skin, care it is necessary to pay more attention. She will also benefit from masks with active ingredients enriched with vitamins and natural oils. Wildcards can be used in industrial production or home - made products. The first might have a more pronounced effect, but the second is much cheaper and no less beneficial for the skin. Mask based on milk, egg whites, honey, cosmetic oil, you can make your own by choosing your favorite recipe. All these natural products are always at hand, they affect skin cells the most favorable way.
For frequent use, suitable home-based masks of fresh fruits and vegetables. These masks can be used as a daily skin care face. According to makeup artists, without the prior nutrition of the skin impossible to make a beautiful makeup. So if you want to look daily of fresh, young, have healthy skin and a natural complexion, then find time in the morning or in the evening (which is more convenient for many women) make a berry, fruit or herbal mask.
A few very simple recipes for masks that you can do daily for any skin type: mix 1 tsp orange flesh with 1 teaspoon of oatmeal, apply to the skin for 15-20 minutes, then rinse with warm water. This mask improves the complexion, suitable for aging skin.
Make a decoction of leaves of plantain (1 tablespoon of dried leaves per Cup of water), let cool. Soak cheesecloth in broth and put on face for 10-15 minutes. Rinse your face with warm water - skin will look rested and refreshed.
Clear tomatoes from the skin, mash the flesh into mush, add 1 teaspoon of olive oil. Apply the mask on face for 15 minutes then wash with warm water. Mask makes skin more elastic, supple and fresh.
Advice 3: How to do highlights at home
Modern tools for hair coloring at home allow you to create a variety of hairstyles. Including to do weave. It is important to find the color and width of the strands.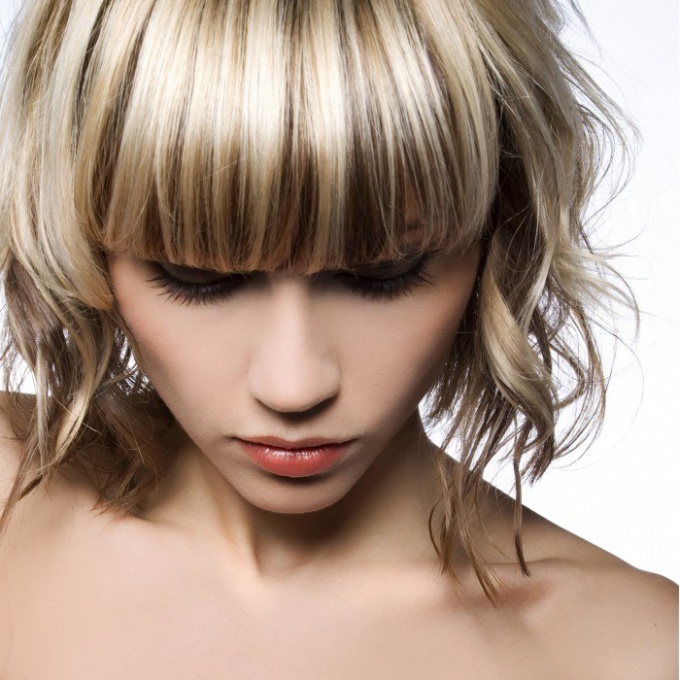 Which weave to choose?
Highlighting
"Zebra", when on dark hair are a platinum feathers, are long gone. Now stylists advocate the naturalness and do the tinting or coloring of the strands. This method allows you to visually make your hair more lush, iridescent, shiny. To achieve maximum effect, when painting, use several shades - from dark to light. At home to repeat this procedure quite difficult, but the tinted strands in one or two colors you can own.
Home experiments with hair colouring it is better to start with staining the strands in one color.
Highlights of the house - where to start
The most important thing in a beautiful highlights - the right choice of shades. Brunettes will make an impressive dark-brown or blue-black strands. Brown hair copper color swallowtail, reddish. Rus will suit cool tones with the addition of a purple colour. Blonde "revive" platinum or bright yellow strands. Red hair bright enough without highlighting. But if you want to make the color more saturated, can make a painting with a red or bronze color.
Paint for highlighting is better to choose one or two tones darker or lighter natural hair color.
How to do highlights at home
Without specific hairdressing education, you can easily cope with the weave in one or two colors. Combined with natural shade of hair get enough textured hair. Highlights can be done in two ways. The first is the simplest - using a special cap. It needs to be put on dry hair and gently use the hook to pull strands through the holes. It is very convenient, as the number and thickness of strands can be adjusted independently.
Next is staining. First apply a lighter color then the dark. Can be covered with dye the strands in one row or alternate colors in a checkerboard pattern. The main thing is to ensure that the strands do not touch, otherwise the colors will mix. Therefore, already painted curls to gently put the cap on one side of the rows of holes - one color, on the other hand is the second. Paint shampoo, specified in the instructions. Then it has to be washed off with warm water, remove the cap and apply the balm.
The second method is home bleaching using foil. It's gonna need a mate, because to separate the strands in the occipital and parietal areas yourself very uncomfortable. Starts staining the top of the head. With the help of the hook are separated by a thin strands of hair to make the curl width three to five inches. It is enclosed by a foil and is applied to the coloring composition. This procedure is repeated over the entire head. Shades of highlighting you can alternate or do more dark or light strands. It all depends on the wishes. After some time the strips of foil are removed, the paint washed off and applied the balm.
Advice 4: How to remove yellow highlighting
While highlights often appear yellowish, that makes you want to get rid of. This can be done at home, without the help of professional hairdressing tools.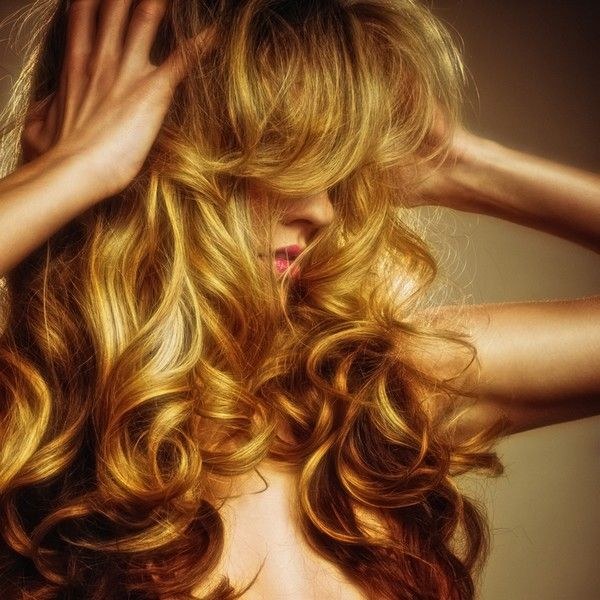 You will need
- shampoo;
- vinegar;
- white grapes;
- onion peel.
Instruction
Of course, the simplest way to eliminate yellow highlights is a visit to the beauty salon. Experienced hairdresser puts on particular strands of professional solution, after which hair the perfect shade. But it should be noted that this procedure should be repeated 1-2 times a month to save the result. In addition, the color correction is essentially "hits" on the pocket. At home use of the drug is not recommended, as it is necessary to consider the proportions, the hair, original color and other factors. The effect can aggravate the situation, after which will require a trip to the hairdresser.
It is much easier to use a toning shampoo, which is a short period of time changes the hair color, hiding the yellow. As a rule, the best effect is achieve blond shades that lighten hair. This method does not require special skills and is not hard when applied at home. You can add the tool in the usual shampoo and leave for a few minutes, depending on the desired colour intensity.
Folk remedies are good that have a gentle effect on the hair. For example, effective in the appearance of yellow color after dyeing juice of white grapes, vinegar, onion peel, honey. Grape juice must be mixed with shampoo in equal proportions, and then wash the head. Vinegar added to the water when rinsing, but it should be done regularly. Onion peel helps to remove the yellow tint if you brew it in water, and the resulting broth to saturate the hair and leave overnight. If thoroughly soaked with natural honey hair on the night will fade the yellowing appears healthy Shine and strength.
When you re-weave it is advisable to consult a technician to get the desired shade. Experienced stylist will assess your hair, pick the proportions of dye, advise the means to care for hair. It is much easier to prevent the appearance of yellow color, rather then trying to get rid of it.
Note
Effective enough yogurt mask. It nourishes the hair structure, making them more durable and shiny, has a bleaching action.
Useful advice
The water for rinsing is recommended to add a small amount of lemon juice. The acid contained in it lightens yellowish hair.
Advice 5: That means fine weave
The fine weave is a complex and lengthy procedure during which a small hair dyed strands of hair, allowing you to emphasize the structure and to increase the volume. It can be done independently, but it is better to trust the master.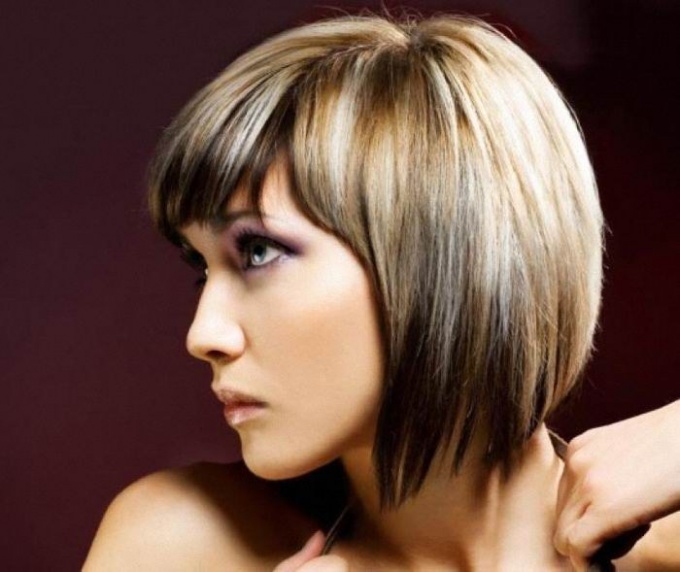 Home or salon?


If you often dye your hair yourself using the latest paint, you will likely be able to achieve a decent effect with minor highlighting, but it is a very time consuming process, so it is better to implement it in a good salon.

Fine weave suitable for women with any shade of hair from very light to brown. With this highlighting can completely transform even an ordinary haircut. This is particularly effective type of highlighting looks great on short hair.

For this procedure, use the special cap with holes for short and medium hair and knives in foil for long. The classical method is considered to be the highlights using the cap, sometimes called "feathers". In hole pull thin strands, using special inks are clarified, then (do not remove cap) hair is washed, avoiding getting paint on the main part of hair. This method is best suited to owners of short and thin hair.

Highlighting for thin long hair use a plate foil. First, the strands stand out with the tail comb, they are placed on special plates foil, separating from the main mass of hair, dyed, and then the foil is wrapped neatly, this allows you to save from the effects of paint of the neighboring strands. This method of dyeing is considered safe and is best suited for long hair.


After dyeing


After the procedure, highlighting many masters recommend toning hair, it softens the sharp transitions between the main a natural hair color and the bleached strands. Best hair tinted a few days after dyeing, so they have time to relax.

The weave is fairly gentle, especially compared to a full painting. However, it is necessary to observe some precautions so as not to harm their hair. It is not necessary to do highlights too often or abruptly change the tone in contrast. You must use specialized shampoos and conditioners for colored and highlighted hair. And between a weave and a Perm must go through at least a month to get the hair did not suffer from negative influences.

Well made fine weave gives the effect of sun-bleached hair that looks very attractive. In addition, it allows you to experiment a little with his looks those who are afraid of radical changes.
Advice 6: How often can you dye your hair
Now, when
dyeing your hair
, even in men, the question of how often to do it, is particularly relevant. Of course, in this case, it is better to trust the professionals. In the cabin of an experienced master will select the paint based on the condition and type of hair. But if you change the hair style I wanted on your own, then you need to follow some rules.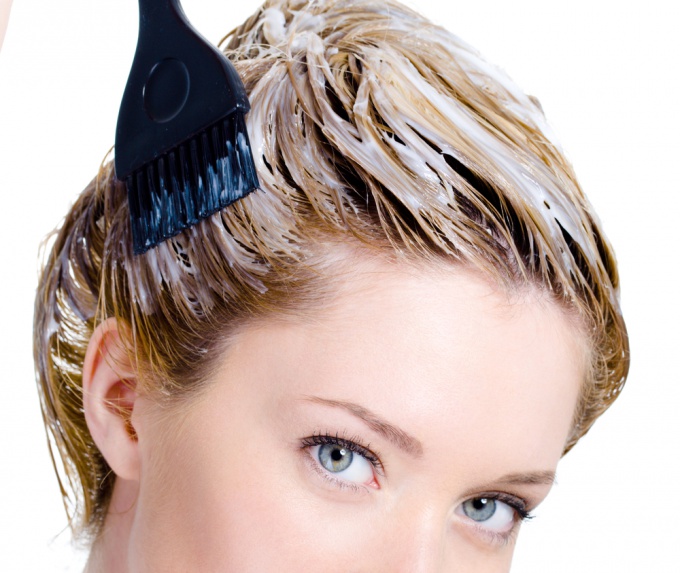 Instruction
Generally, paint hair need for their growth. However, it is very much depends on the choice of
coloring
tools. Resistant hair dye, for example, keeps the color, and there is no need each time to fully color your hair. Just enough to paint the regrown roots. And to refresh the color every two months.
With the bleached hair it looks different. Paint them along the entire length preferably even less, as the paint clarifiers, the concentration of hydrogen peroxide or ammonia for a few more. Lightening a few shades itself thins and dries the hair and it is important not to overdo it. By the way, this also applies to highlighting. To keep the same radiant colour and Shine of the curls you can, with the help of special shampoos for blonde hair.
Paints that do not contain ammonia, you can use every month and a half. It was during this time, as a rule, the color washed off – these colors do not differ resistance. To use such coloring products can be used safely, as they do not harm hair.
But coloring shampoos, balms and tonics, contrary to the myth of their safety, it is possible to shade the hair once in two weeks. Their frequent use has a detrimental effect on curls. A negligible proportion of hydrogen peroxide that is contained in a painting means, gradually accumulate, destroys the structure of hair.
Everytime changing its image, it is important to remember that frequent chemical effects on the hair making them weak and brittle. So painted hair especially need careful care.
Note
Before using the paint be sure to check for an allergic reaction.
Useful advice
If staining occurs in the home, you should strictly adhere to the guidelines outlined in the annotation of the coloring means.