Instruction
Go to a specialized art school, producing jewelers. For example, in Krasnoselsky school of art processing of metals (COHOM). The rules of admission to the school, you will be able to see on the website http://kyxom.ru. In addition, the Department of "art-metal" is, in schools of Nizhny Tagil, Orel, Voronezh and many other cities.
Contact the jewelry shops in your city and ask if they do not recruit students. From time to time in the wizard to complete simple jobs attract those who want to learn the basics of jewelry. Over time, if you have found the ability to this case, the master will reveal to you the secrets of the profession.
Will buy or take in the library of manuals, such as "Theory and practice of jewelry" by E. Pepole or "Jewelry" V. I. Marchenkova. Try to master the initial skills of the jeweler independently. Buy all the necessary tools, equipment (can be designed independently, guided by the book of E. Bipole) and consumables.
Visit the page http://sites.google.com/site/uvelinschool and master the theory and practice of jewelry online. For this you will need to purchase a webcam and install SKYPE. Under the guidance of experienced mentors you after a few months will be able to make jewelry and to apply basic methods of technology of repair and fix.
Visit the page http://sparkg.appfarm.ru which presents a free video course on the production and repair of jewelry at home. The site presents videos from which to learn about the basic properties and characteristics of various metals and precious stones.
Advice 2: How to learn to make jewelry
Unique jewelry, hand-made by author's sketches, allow you to create a unique style. To master this art, there are many opportunities and techniques. Among them are the beading, sculpting polymer clay, plastic, crochet, wire, textile, felted technique. Jewelry made from leather, wood, glass, paper. There are mixed and a special, original technique of creating jewelry. Some techniques are simple and accessible for young children, in other to achieve the skill necessary.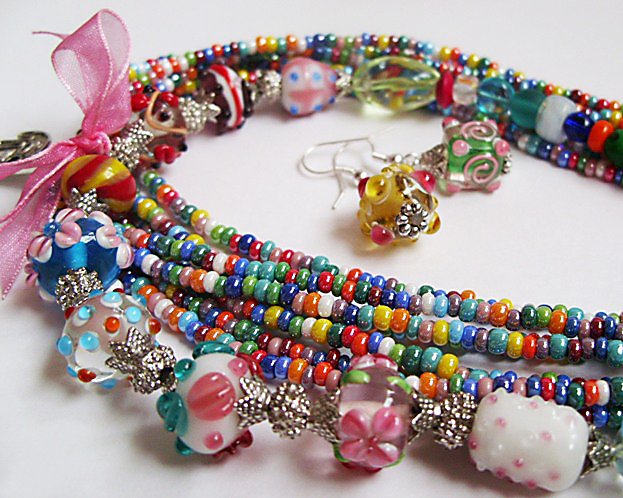 You will need
- books about the different techniques of creating jewelry.
Instruction
Review the variety of existing techniques for the production of author's jewelry. Locate and review the literature on the subject. It is vast and available as books in stores, or on specialized portals on the Internet, in the form of articles, blogs, workshops that are carried out held in your people.
If you have certain skills in some of the techniques of needlework, you can safely choose a familiar path for further development of this craft. Look for the craftsmen working in close technique, and samples of their work.Learn the experience of others, propitiates ideas, try to identify the capabilities provided by the selected equipment. If starting from scratch, feel some of the techniques you closer, what decoration I would like to do with their hands.
Your basic skills that will be useful to create unique jewelry that can be crochet or knitting, embroidery, lace making, weaving beads, modeling clay and plastic materials, burning out on wood or leather, glass painting or ceramics, etc. Having specific jewelry making skills, you will be able to synthesize them and to start to do unique things.
Start to copy other people's work. This is an effective way to achieve mastery, learn the secrets of working from the inside in the process. Start with simple patterns and gradually increase level reached. Learn the intricacies of the technological process and learn it in practice. If you organize systematic training in specific technique, guaranteed to achieve good results.
Important for any kind of creativity is the ability to generate new ideas and technical solutions. Tune in to jewelry creation and as often as you can think about your hobby. Let this be professional "thing", born of delusion.Record or zarisovyval new ideas seen or come to mind. Seek inspiration from the contemplation of the masterpieces of jewelry art and from observing the elements of the perfect nature.
Advice 3: How to learn to live for today
During the instability in the world and society, people live not easy. Often because of concerns about the future of the overlooked joys of the present. Happier you can, if you learn to live for today.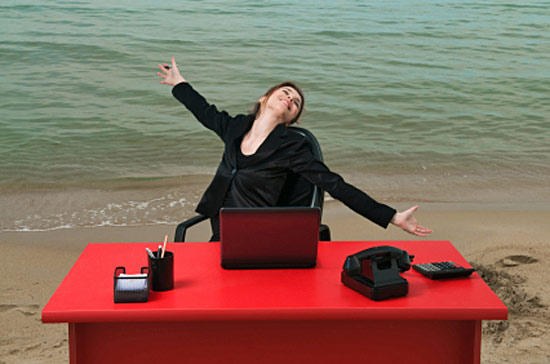 Instruction
Remember the old wisdom that the people have power only over the current day. The future is shaped at the moment, and the past cannot be changed. Constant worry is not able to do something constructive, so there is no point endlessly to build the scenarios. Autocyte yourself from scrolling in mind negative situations. Of course, radically once and for all to prevent yourself it will not work. So allot yourself some time specifically for this, for example, during training (instead of the music player) or in the evening - one hour to devote to planning, during which you will reflect on the bad. Time is up – take care of business today. And no concessions themselves.
Train yourself to enjoy the little things in the morning. Nice shower, delicious Breakfast, hot coffee for a special recipe, a cheerful voice leading on your favorite radio - all this should be part of a special ritual beginning of the day. It distracts from thinking and allows you to feel the here and now, enjoy every minute of it. When washing dishes, rejoice as it becomes clean again, and do not wander in the labyrinths of the mind (and the dishes will be more whole). In every single minute, try to do everything more efficiently. And then in the end you don't have to worry about the results. Simply because every moment was a success.
Remember that tomorrow is the ability to do something may not be. So act today, and do sit down at work right now. Do as one of the famous people, put yourself on the desktop with a sign that says "today". After all, this is the most important day of your life, because it can be changed, he can clearly see and projected much better than a vague tomorrow. Things are changing so rapidly that you should only count on today.
Advice 4: How to learn to skate backwards
Once you get up on skates, you probably want to repeat the experience. But if you are already confident enough to ride you, of course, interested in how to skate backwards. It's not so much need, how many interesting and unusual. But in this case, the most difficult is to start, because it's so hard to maintain control when situations, scooting backwards.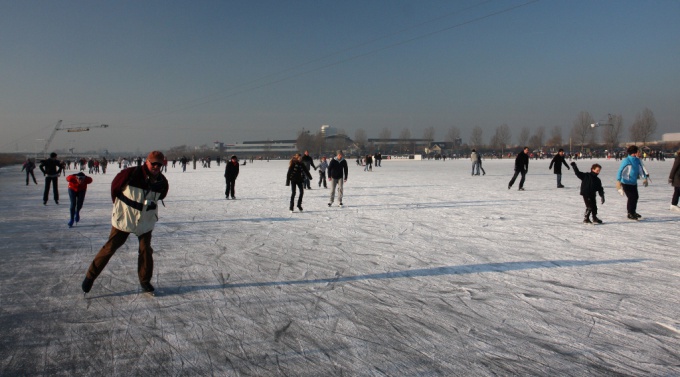 Instruction
First of all, consider to the rink, where you will learn to skate backwards, there was a fence, bench or wall, for which you can hold hands and not too many other skiers, not to disturb you to learn, and you are unlikely someone has faced. Don't forget about the defense: if it is you, the fall should not happen nothing.
Getting to the ski lessons back forward, do not rush to turn around and drive in reverse. To start, push off with your hands from any supports and take a ride backwards. So you can feel that about a man feels when riding backwards.
Now take the right position. To feel more stable, put one foot at least for Palpatine in front of the other and the legs slightly bent at the knees.
Then you can begin mastering the art of. So, stand with your back to the direction where you want to go. Remember those moves that make normal movement when skating forward. Now do the same, only in reverse: put the shock foot at an angle and push down, but of pushing make a little arc.
Finally, always watch where you are going. Riding backwards, you get used to looking over their shoulder. Nothing pleasant in the fall on some kid or old lady is not going to happen.
Advice 5: The history of the emergence of jewelry
Many years ago there was a so-called jewelry made from animal skins, stones, bones, teeth large animals. These ornaments have indicated their status, strength, and most importantly – protection.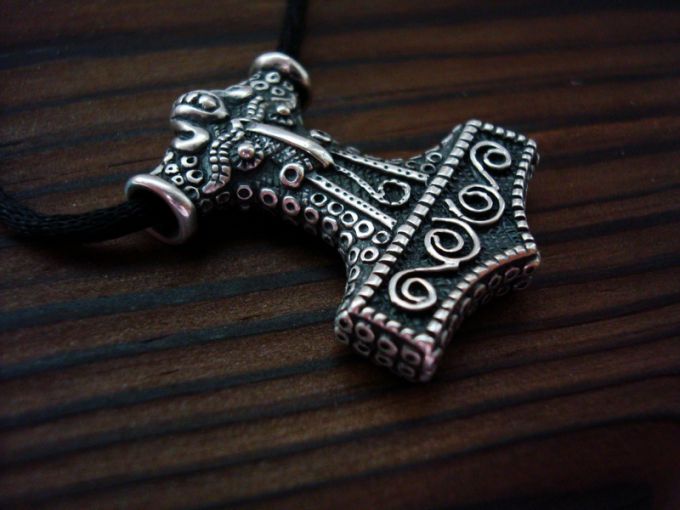 The first who wore such ornaments, were men. They served as amulets, talismans that protect the owner from evil. So a leader, a warrior or hunter could discern that these ornaments.
Thousands of years passed. People learned how to mine gold, which was considered one of the most valuable metals. It was the beginning in history and a pioneer in the jewelry business. So there is a new craft – processing of gold, and with it the same craftsmen who produced fabulous jewelry.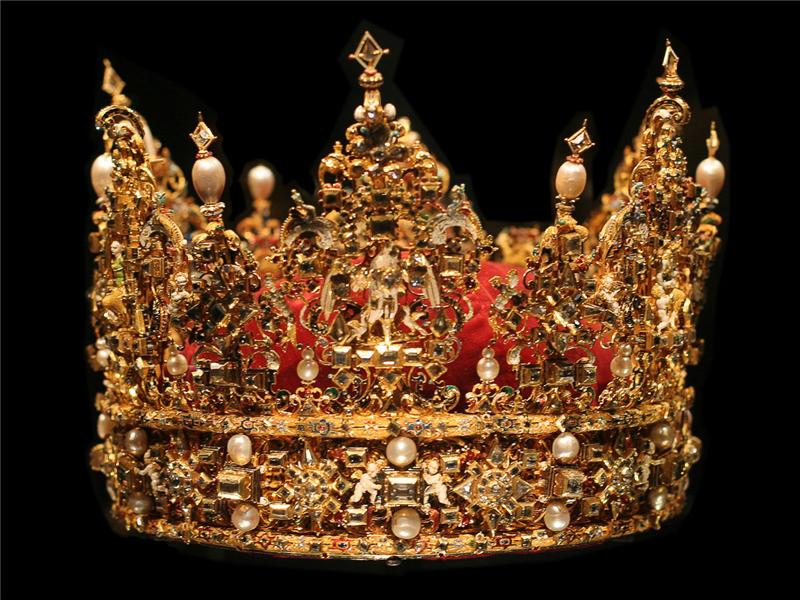 History shows that the first articles of gold appeared in Egypt and later in the East. In China they took the form of a large necklace, bracelets, rings, crowns and diadems. Later began to decorate precious stones to give a rich look to the product. Ornaments of gold were worn only by the higher strata of society. But, was not deprived of other people who were allowed to wear jewelry: urban and merchants – silver and metal – slaves.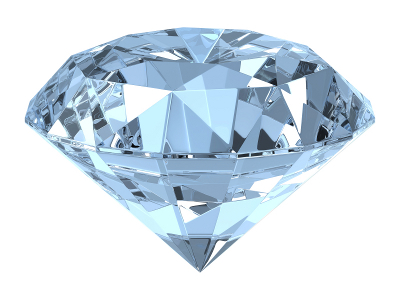 Jewelry and gemstones mining is not standing still. With centuries and centuries they gave a breakthrough. There is a new gem – diamond, processed by special method, which after was named diamond. Craftsmen began to add decoration to a jewelry, which is adorned with diamonds, and they became the main element in jewelry pieces.
Thousands of centuries of changing styles in art that have left a different gorgeous ornaments that have survived to the present day. They seen the soul of jewelry, as well as the spirit of the eras themselves.
And so today we get pleasure from wonderful jewelry, they had to pass a long way through the centuries, amulets and charms to the most luxurious jewelry.