According to the WHO (world organization of health), there are 8 652 107 physicians and 16 689 250 nursing and midwifery personnel. Security per 10 thousand population is 14.2% and 28.1%, respectively.
Moral qualities of medical worker
According to surveys, patients moral quality of the medical staff play a major role. Professionalism of physicians is considered a matter of course. Trusting a medical professional, patients depend on him to demonstrate the highest moral qualities:
− sensitivity;
− exceptional honesty;
− tact;
− honesty;
− patience and care;
− ability for dedication;
− and most importantly - love for people and their work.
A sense of duty, humanity health care worker is fundamental in medical ethics. Medical ethics is a system of requirements and norms to morals and behavior of the physician and all medical personnel. Morality regulates the attitude of the doctor to the patient and a healthy person, to the relatives of the patient, to colleagues, to society and the state.
Hippocrates believed that a medical officer should be modest and restrained, kind and gentle, constantly enrich their knowledge and to listen to the views of colleagues, to see their goal is not to obtain fame and money, and alleviating suffering and healing the sick, selfless service to the people who turn to him for help and for advice.
In the "Code of medical ethics", which is studied in medical school, indicates that every doctor must preserve life, to alleviate the suffering of the patient, to preserve the natural processes of the body and to do things for the good of the patient.
Medical humanism is expressed in the active, a natural desire to devote themselves to the sick and, despite the difficulties, to use all resources to restore and maintain health without causing actions and words additional damage.
Professional qualities of a health worker
No doubt that without the objective knowledge of the true activity of the medical worker, even if the observance of moral principles, is unprofessional. Medical personnel have to be qualified.
Health workers should possess such qualities as high professional skill and perseverance, the availability of the necessary practical and theoretical knowledge, competence, observation and insight, development of clinical thinking and addiction.
Starting communication with the patient, the health worker is obliged to focus all their attention on saving lives, alleviating suffering and restoring health, completely subordinated to the achievement of these objectives, the mind, will, knowledge, and experience. One of the main requirements to the doctors and nurses are friendly attitude to the patient and professionalism.
Advice 2 : How to choose medical profession
The doctor is one of the most noble professions in the world, and it is not surprising that many children in the future I want to become a doctor. Those who have kept this desire to the graduating class, faced with the question: what the medical profession to choose?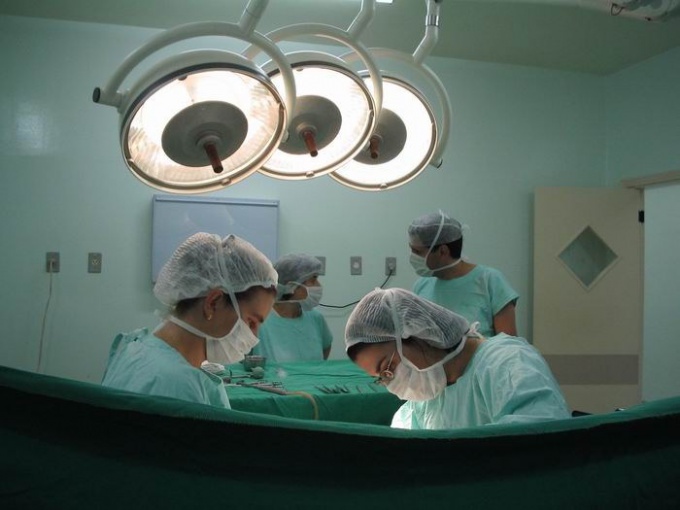 Instruction
Most medical Universities have several faculties, preparing specialists of medical Affairs, pediatricians, surgeons, dentists and pharmacists. That's a good place to start your choice. If you are interested to communicate with children, it's worth thinking about Pediatrics, but those who are not afraid of the sight of blood, may be suitable for surgery. Dental school attracts students who are interested in good earnings because private dental clinics very much. The medical faculty provides, perhaps, the wide variety of specialties: medicine, ophthalmology, functional diagnostics, neurology, neurosurgery, forensic medicine.
The choice of doctor depends on your preference, views about the medical profession. Training in medical school takes about 8 years, so that is very good to consider the choice of profession, so you do not regret your decision, doing the unloved job. Thanks to such a long time of training, in medicine virtually it. Specialization in medical school usually begins with the third course, and before students study a set of comprehensive disciplines and learn the basics of medical practice.
If you are unable
to decide
, whom you want to work in medicine, read the specialized forums where doctors talk about their work, study the labor market to understand how much income you can expect by adopting a particular solution. Ask yourself the question what you want to achieve in the medical field? How imagine your life in 10 or 20 years? Now the most profitable and sought after medical professions are considered to be dental surgeon, massage therapist, cosmetologist, obstetrician-gynecologist, ultrasound specialist. Naturally, all this repent mainly private clinics. In public hospitals the biggest salaries of neurosurgeons, gynecologists, cardiac surgeons.
However, the mistake is to choose medicine only out of a thirst for money. In Russia, there are many more lucrative professions, which are not connected with responsibility for human health, do not require constant communication with people who are sick are not as long and difficult to learn as any medical specialty. You need to be sure that medicine is your calling. By the way, in choosing a specialty will help you open days held in all faculties of medical schools in the spring, preparatory courses and sections of pre-University training, where you'll learn about each job in more detail.
Advice 3 : What kind of doctor be better
The medical profession is undoubtedly one of the noblest in existence. Since ancient times, doctors with great dedication fulfill their direct duties.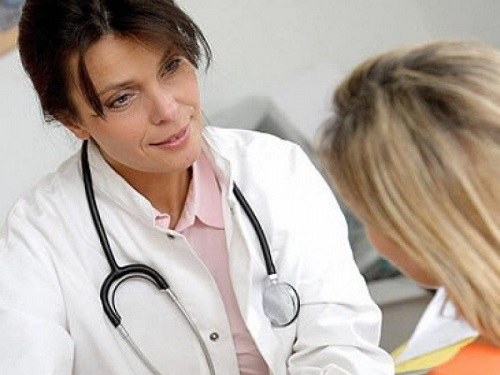 It is quite difficult to make a choice in a huge number of medical specializations. First, it is recommended to correctly set personal priorities and, based on them, to go in a particular direction.


Some tend to think that some of the professionals come into the profession in view of the prevailing circumstances. For example, a large number of places in residency in skin diseases will lead to an influx of students who will become the future dermatologists.



How to decide on a specialization



It is extremely important not only to choose the right direction, but also be a true professional. It is to this doctor trying to get patients. Such a specialist will always be in demand, with the result that in any case will be able to feed themselves and their families.


You should really assess your inclinations, abilities and preferences. If the person quickly finds common language with children, it makes sense to think about Pediatrics. The desire to help elderly persons with heart disease suggests the need to become a cardiologist with a primary service adult patients.


Special attention requires the profession of oncologist. In his work requires the dedication and stamina to the misfortunes of others. Such a specialist should be able very clearly to plan the treatment plan and determine rehabilitation nuances.


In the process of graduating from medical schools after the internship there is a possibility to acquire a profession of a pediatrician or therapist. In order to become a narrow specialist, you must complete the specialization.



Which doctors are most in demand



Recommended to refresh your memory, what exactly does a certain doctor. Neonatologist, for example, watching babies under the age of one month usually works on the basis of maternity clinics and advise young mothers about the health of kids.


An orthopedist is a surgeon specializing in diseases of the joints, bones and spine in General. Often combines the profession with the surgical direction. The duties of the trauma includes treatment of fractures, dislocations, bruises. Specialization is very necessary for patients of all ages is considered to be neuroscience. This doctor will help if you experience problems with the nervous system. Diseases of this nature can be either acquired or congenital. This refers to the impact of traumatic brain injuries and birth complications, and infections.


It should be noted that in addition to the list of diseases, there are differences in the salaries of doctors. Many, not having jobs, well earn. Others are forced to work multiple shifts. It depends on the demand of specialization and expertise of the doctor. Naturally, the health worker, having higher education, degree, actively attending courses and medforum can offer patients much more than those who do not do any action in addition to performing job duties. Thus, wanting to have a stable income, should daily self-improvement.