Types of moles
A birthmark or a mole represents a malformation of the skin that appear at birth or later. Moles are pigmented, warty and vascular. Pigmented birthmark form of skin cells that contain the pigment melanin. The surface of these moles warty or smooth, perhaps with a few hairs. Their colouring is often brown and pronounced. Pigmented moles have almost all people over ten years. According to the medicine, most often they can be found on the face — when calculating for every hundred square centimeters of surface of the skin.
Birthmark must be protected from a variety of traumatic injuries and prolonged exposure premenopausally sunlight.
Vascular birthmarks form sprouting vessels in the skin. They look pink, red or purple spots of various shapes and sizes. Warty moles are brown-black growths in the form of borodavkina formations, towering above the skin. With increasing growth, redness or blanching birthmarks should immediately consult a doctor to exclude or confirm the probability of degeneration of a nevus into a malignant neoplasm.
Whether to fill tattoo-picture mole
According to dermatologists, in the process of getting your tattoo with a high risk of Contracting HIV, hepatitis and other infectious diseases. This is due to the uncleanliness of some tattoo artists who are not too well sterilize their tools after each client.
It is always necessary to carefully choose the tattoo shop and to ensure that the needle thoroughly sterilized, and the ink consisted of non-toxic natural materials.
In addition, ink for tattoo mostly sylphs contain mercury, aluminum, arsenic, cobalt, cadmium, chromium, lead, titanium, Nickel and other heavy metals. Dangerous for moles and equipment the tattoo artist, which injures the birthmark, in which case it can degenerate into a malignant tumor - squamous cell carcinoma, melanoma or carcinoma.
Another argument not in favor of tattoos on the mole – the picture on the birthmark makes it impossible to follow its changes. Because of this, you can skip the development of melanoma or other skin cancer. This also applies to tattoo around moles – they significantly degrade the "visibility" of the region in the area of the birthmark.
Many tattoo artists try to avoid not only the moles but also age spots, except for the freckles. Among the good artists have an unspoken rule: no way affect the skin in a radius of five inches from the mole.
Advice 2: How to fill a tattoo
The tattoo is the coloring pigment that is inserted under the skin in the form of any figure, letters or numbers. Tattoo history goes back many hundreds of years: their bodies were decorated and Polynesian natives, and Japanese emperors. In the Soviet Union,
a tattoo
of irowiki was considered the hallmark of jail. Today, however, today, tattooing at will, regardless of social status.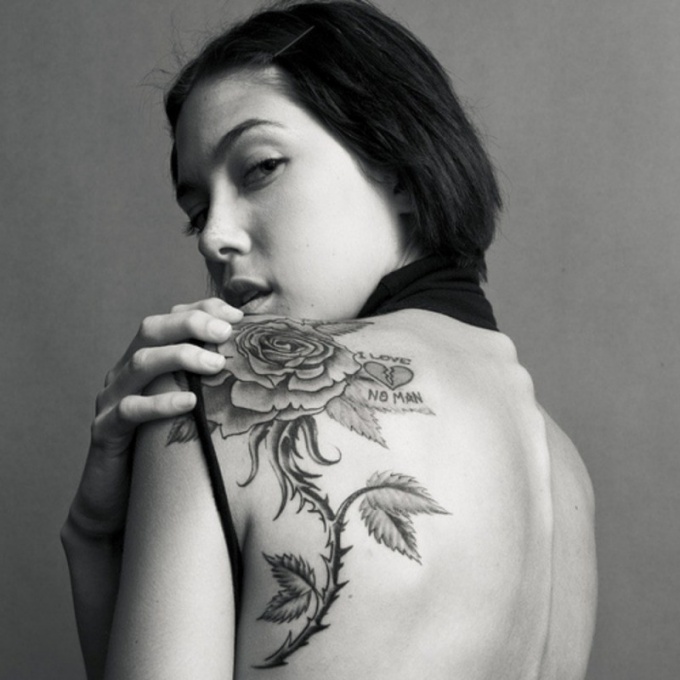 Instruction
Decide the picture that will adorn your body. This is a crucial choice because the tattoo is a painful, long and not always successful process, so it is better to fill such a picture or pattern that will not bother you any time soon. Look through catalogues of tattoos on the Internet, read the basic meanings the most popular tattoo symbols. Keep in mind that many of the drawings still associated the knowledgeable people from the area or a particular profession: for example, butterflies or roses stuffed with mostly girls of easy virtue.
Consider where to locate your tattoo. Most often tattoo women stuffed on the ankle, lower back, neck, men - chest, biceps, shoulder blade. It is not necessary to do the pattern on the skin, which over time can stretch or SAG (Breasts, stomach). If you have a high sensitivity to pain, don't do the tattoo where there is little subcutaneous fat, namely: on the ankle, pubis, ears, ribs.
Select the wizard, which will fill the tattoo. Take this selection very seriously because of the level of skill of this person will depend on the outcome. Walk in tattoo parlors, view portfolio professionals. Don't settle for services of a man who is his own works shows you examples of pictures from magazines or other people's samples. Check whether your chosen master disposable needles, gloves and caps for tattoo machine.
Don't do a tattoo during pregnancy, illness, in a state of alcoholic intoxication. Ideally, check with the attending physician, is not contraindicated if you tattoo, especially if you are allergic. Learn from the master what painkillers you'd better use before you go to get a tattoo.
Discuss in advance with the master sketch, the location and color of the future tattoo. Acquire the necessary tools for the care of skin after tattooing and follow all instructions. If you go to fill pattern on the skin first and don't know how to react to a painful procedure will loose the rest of the day after that tattoo parlor didn't have to go to work or school.
Advice 3: How to make temporary tattoo
Summer – a welcome time when we can finally experiment with his looks. However, if you dare to make a permanent tattoo, you should remember that it will remain for life. Perhaps later you will regret your impulsive act, dictated by syuiminutnyh desire or capricious fashion. Therefore, ardent fans of the experiments can take advantage of this interesting alternative, as a temporary tattoo. If you possess a modicum of drawing skills, you can make a tattoo at home.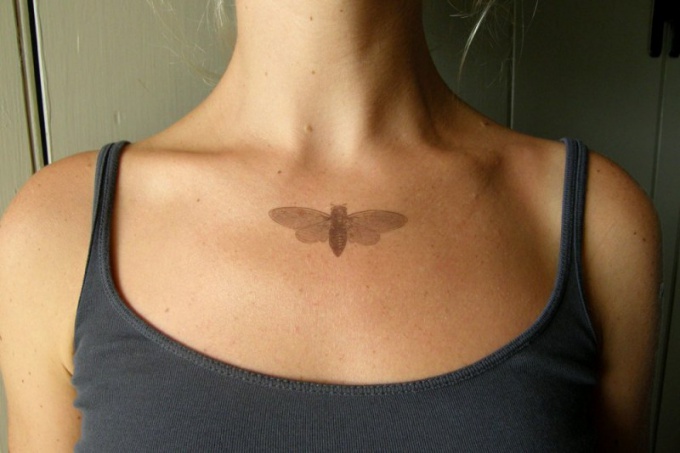 Temporary tattoo: advantages and disadvantages
Before you decide to make a temporary tattoo, it is advisable to weigh the pros and cons of this method of body decoration.
Advantages of temporary tattoo are:
- possibility of easy removal of the pattern if you don't like;
- the opportunity to experiment, for example, to apply different tattoos on the same part of the body and then evaluate the effect on others;
to make a temporary tattoo during the holidays can not afford even a solid person holding a managerial position;
- to apply this image to the body quite painful;
- temporary tattoo absolutely safe for health, excluded serniene and infection of the skin, as well as other side effects possible when applying a real tattoo.
However, temporary tattoo designs there are drawbacks: the color pattern is rapidly fading.
If you are not sure whether to make a permanent tattoo or not, first make
a temporary
, and then decide if you need it. If you fear that you do not have sufficient skills in drawing, apply a stencil pattern or refer to a tattoo parlor. To make high quality
temporary tattoo
, you may need special ingredients and tools.
How to make temporary tattoo at home
There are several ways of applying a temporary tattoo:
- draw a design on the body with the help of a gel pen with a thin rod or marker;
to make conversion a tattoo, bought in a specialty salon tattoo sticker;
how to make a "mehndi tattoo" - a tattoo that is applied with henna.
So how to make the "mehndi tattoo". First, you need to find henna. A normal intended for dyeing hair, for applying a temporary tattoo is not suitable. Look for henna in the herbal chemist's shop or in the store of herbal cosmetics. The easiest way to find that henna in India or on the African markets. There you can buy this product in tubes. Good henna has a fine grind and light green tint.
Before applying a tattoo, well degrease the skin with alcohol or soap. Also, remove hairs from the painted area.
Then prepare a paste of henna. Pour in boiling water a few tablespoons of coffee or tea and boil the mixture on low heat for about 1 hour. Sift henna through a fine strainer and stir into hot welding. The mass was thick and viscous, it is possible to add sugar. In conclusion, add to the mixture the juice of a lemon or lime. The consistency of the finished paste should be like toothpaste. Let the mixture cool for at least 3 hours and add 1 drop of essential oil.
You can now begin creating the design on the body. Apply the outline with white pencil makeup, if necessary, use a special stencil. Brush on the outlines of a thick paste of henna. When it dries, after 1.5-2 hours scrape it.
Then dry the tattoo in warm, moisturizing sweetened lemon juice. In the end, the finished tattoo wipe with eucalyptus oil. This "mehndi tattoo", made at home, will last about 2 weeks.
Advice 4: How to disguise pigmentation spot on my face
Pigmentation on the face can easily spoil the mood of anyone. But the special reason for feelings will be if you know how to hide small defects with cosmetic products. Most people think that this is enough for a powder or concealer, but this is not true. Today there are a large number of corrective tools to hide major skin flaws, to achieve better results use before applying the tone and powder.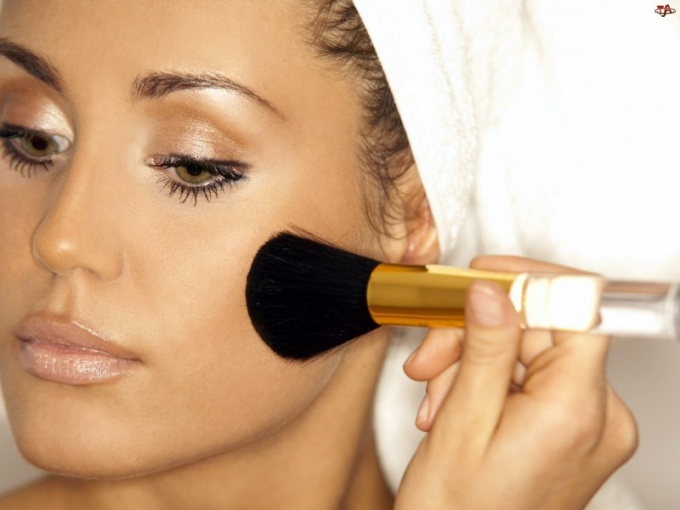 Instruction
To the masking means include creams, pencils, gels, concealers and correctors. The difference between concealer and corrector is not so large, to a greater extent it is conditional, as concealers of different colors are called correctors, and body – and the concealers. All the tools that are usually used for masking should be selected based on the type of skin.
If the skin is very dry, then it is better to use liquid texture. And my skin is more dense concealers in the form of pencils, as they're much tougher and better cause "pinpoint strikes" on pigment
spots
.
All masking tools differ only in color – they can be blue, white, brown or even orange. But all of them are made exclusively for masking defects.
Many people may seem strange that masking pigmentation using the tools of blue color or matte light Nude color that has a bluish tint, in turn, neutralizes brown spots.
For freckles of dark brown color it is best to use white color or light corrective concealer pencil. On top of the pencil, you must apply a toner with a minimum content of fatty substances. Otherwise, your makeup will "float" from the warmth of your own skin.
If the number of spots is large or they are very small, even out skin tone you can use the purple corrector. It is better to apply it on your skin using a sponge. In this case, it is important not to paint a scattering of brown spots, but simply to kill. Then apply Foundation, and powder the face with translucent powder with a hint of tan.
In order to mask white spot needed a dark concealer. But be careful, apply it is so that the tool does not hit the boundaries of the spots.
If there are stains of yellowish color, you can safely use a purple concealer.
Be aware that to disguise the pigmentation was subtle and beautiful, it is worth remembering a few rules: to apply better on dry clean skin with fingers or latex sponge; after applying any excess removed with a cloth; after masking the problematic skin area on the face it is necessary to apply Foundation or powder; when applying Foundation we must be very careful not to damage the masking layer.
Advice 5: Where to get a tattoo
Beautiful
tattoo
Iruka uplifting and complements the image. To not have to regret in the future, you should choose a good salon to determine the pattern and its value, and also choose a good place for applying.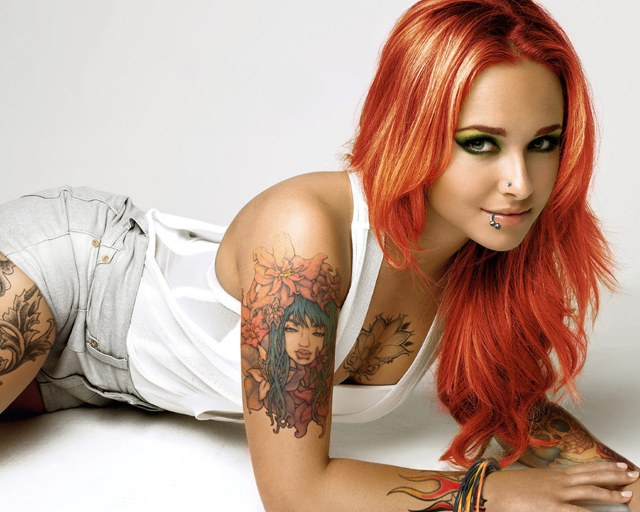 Instruction
The texture region for the application of tattoo is of great importance: on the plane it is easily applied ornament, while the bulges create a relief that can be beat three-dimensional pattern. In addition, it is important will you wear tatuirovka show, or wish to conceal it from others, leaving the right to enjoy her loved one.
The most popular and convenient from the point of view of the relief place for tattoos is the biceps and forearms. It perfectly fits any pattern, from simple patterns to colorful works of art. In addition, this tattoo is easy to hide under shirt sleeves or blouses, for example, if your boss does not approve of such manifestations of self-expression.
Nice tattoo on the ankle, the ankle and the foot, especially girls. Here look beautiful inscriptions and concise patterns. The only drawback tattoo in this area — pain during application and the proximity of the lymph nodes.
The bracelets on her wrists as a tattoo usually choose girls. In this case, the designers imagination is not limited: you can draw like a thin bracelet, and, on the whole hand. But your fingers better not to tattoo: the law enforcement agencies raises many questions, and colleagues will not appreciate your originality.
As for the Breasts, men can make a drawing across the surface. On this part of the body is sufficient space for large-scale works. The main thing — not to go to the "underworld" theme and avoid banal images: the churches, the wings of angels. Interesting look ornaments, passing from the neck to chest to belly. The girls in turn, it is undesirable to make a tattoo on his chest, because this part of the body more than others prone to age changes. So it is just a small figure in the upper part of the chest, collarbones or shoulders.
Tattoo on the back require a lot of talent from the artist, since it is necessary to consider and overcome difficult terrain. Most often, customers are asked to fill some kind of symbolic inscription, hieroglyphs, wings or a stylized pattern.
On the neck expressive look monochrome ornaments, symbols and labels. These tattoos are suitable for both sexes. The only exception is a strict dress code prohibiting the wearing of long hair.
Tattooing the navel, waist, buttocks and hips only makes sense provided that you have a perfect figure, and the complexes are completely absent. Otherwise you risk to over time, anything remotely resembling a drawing and as a result spend a lot of money on removing a tattoo.
Some like intimate tattoo, but it is not less risky than drawing on your eyelids or language. The procedure is extremely painful, and anesthesia is wishing to get a tattoo does not rely on tradition. Besides, many artists refuse to obey such orders, so as not to irritate the skin and mucous membranes.