How to get a light brown color brunette
Difficult to dye my hair a light brown color for brunettes. They will have to clear three to five tones, and for once this will not work. But if the hair is not only dark but thick and curly, the desired shade will be achieved is very difficult. You have to first carry out the procedure of bleaching, and then one or two times to paint curls.
A light brown color has many shades, and almost never goes out of fashion. This color makes the skin more visually delicate and fresh, and eye – bright.
The procedure of bleaching is the same as staining. The composition is applied to hair, from roots to ends, starting with the parietal and occipital areas. Stays on the hair for a certain time and then washed off. After bleaching must pass ten or twelve days, to be able to paint.
At one time, you can lighten the locks at most three colors. That is the first time you can get light brown, and chestnut or dark brown. But this shade of paint in the desired already simple enough.
When painting in a light brown color, it is worth remembering that the paint contains a large percentage of oxidizer. It makes hair drier. So after staining it is necessary to use a nourishing balms and masks.
How to get light brown color of brown hair, red and blondes
Natural blondes sometimes difficult to achieve the desired beautiful tones of hair when coloring in light brown. On the first plan comes out bright yellow or orange color added to the paint. To avoid this, better pre-tinted one strand and see what color it turns. In addition, after staining you can use special tools to mask the "chicken" color. It can be shampoos or foams with the addition of a purple colour. He is the opposite of yellow and will neutralize it perfectly.
Red hair, especially if it is thick and curly, repainted in light brown is difficult. Likely to need procedure discoloration. Natural pigment is removed from the hair, it will become hollow. And it can be filled with any paint.
At one time to dye my hair light brown can brown hair girls, those who are not too dark brown curls and brown, but only those who have hair structure is thin enough. The desired color will work, the main thing – to observe the dyeing and do not hold paint for too long.
Advice 2: How to dye dark hair
A modern woman could afford to be a brunette,
blonde
or brown hair depending on the season, mood or desire. Someone goes to the stylists, some prefer to experiment on their own, but in any case the staining you need to follow some rules. Especially women with dark hair.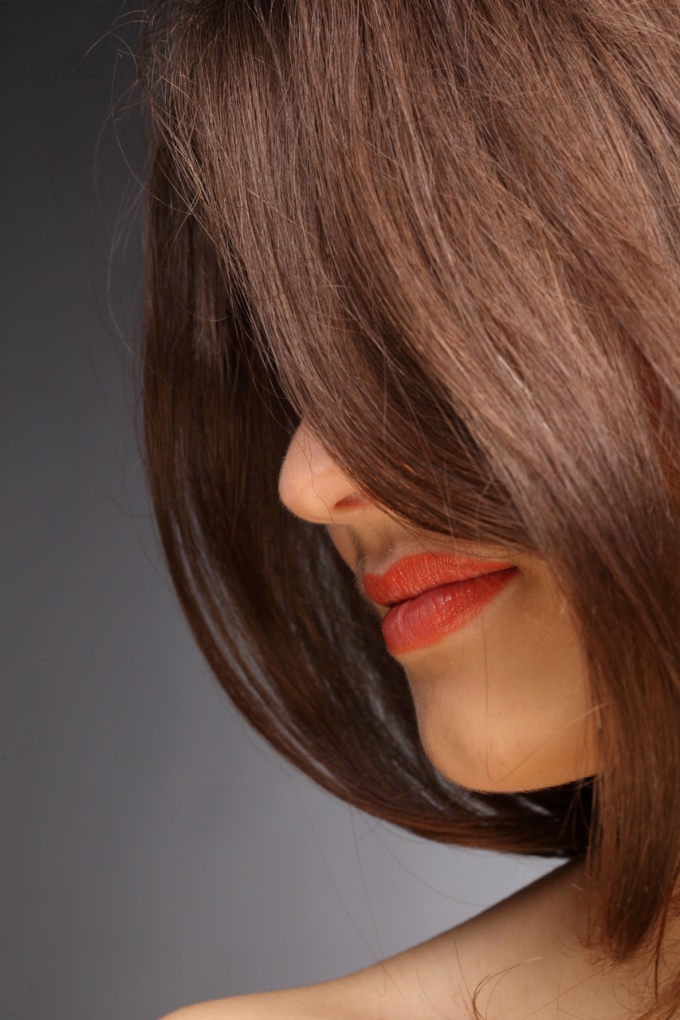 Instruction
Light hair can be painted virtually painless in any tone girl with dark hair, your choice is somewhat limited. Burning brunette will be difficult to obtain on a head of natural blonde. Difficult, but not impossible.
Women with dark hair paint manufacturers usually recommend coloring in a darker color to obtain a visible result. If you take the paint one or two shades lighter than the original color, the hair may appear only a slight tinge, visible sometimes only the woman.
To dramatically change the color of dark hair, they must be pre-lightened with hydrogen peroxide. Not only have initiative, be sure to go to the hairdresser. Complete discoloration should prefer highlights. In this case, the border between the already bleached hair and grow dark roots would look more natural.
If you want to dramatically lighten hair, repeat the procedure of highlighting 2-3 times, allowing to relax your hair at least 2 weeks between the individual procedures. It may happen that you will be completely satisfied with the color obtained by bleaching, and you will only have to refresh it every 3-4 months. Be sure to inform the hairdresser the next visit, I would like you to become even lighter or you just want to lighten the root zone.
But you can go further. Choose any color you like, ask them to paint. Bleached hair will become the selected color, and hairuntouched by the weave, will give the colours a slight accent, and, oddly enough, will allow the new color look more natural.
Natural hair color actually is never uniform. Separate the hair on the head may differ from each other on 2, and then by 3-4 shades. With the help of bleaching and subsequent color that is the same effect you will achieve. But again, trust the professional, independently you'll never be able to dye dark hair as he would have done.
Note
Be very careful when choosing red tones on bleached hair they leave is very stable how.
Advice 3: How to paint red hair
Holders
of red hair
– a peculiar people. They have very soft, often light skin and the same bright hair. Painting
red
hair
in a fundamentally different dangerous, as a new shade can visually spoil the complexion and the entire appearance, and to return all into place it will be very difficult.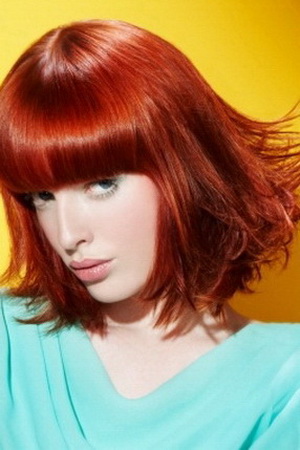 Instruction
For the most part man the color and pigments given it by nature and parents. Natural hair color only in rare cases corrupts. So you should start with the shade closest to your natural.
Various shades of blonde with light skin will make you colorless. Choose medium to dark color, contrasting with the color of your face: brown, medium - to dark-brown, chocolate.
Approach the desired hue gradually changing the color of a tone or a semitone at a time. Keep in mind that the paint should not be red – they may already have in your natural hair.
Consult with a stylist. Seeing the condition and texture of your hair, it can pick up color that is sure to fit. In addition, the specialist can determine how often and what hair colors you should use.
Advice 4: How to lighten dark blonde hair
A owner dark blonde hair tend to lighten your natural tone. This procedure can be done at home, and with the help of experienced craftsmen in the cabin.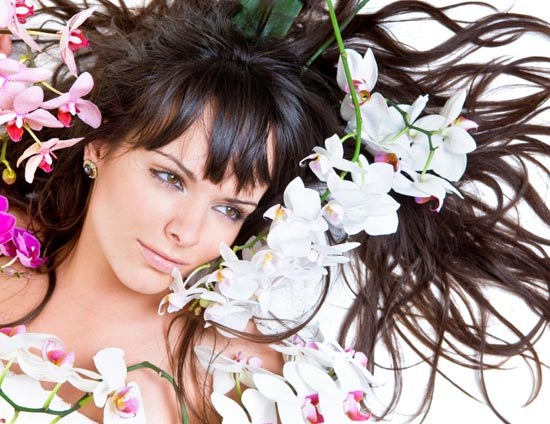 You will need
remedy to lighten hair;
- comb;
- gloves;
- oat flour;
- yogurt;
- water.
Instruction
If you decide to lighten your hair to a brighter (white) colors note: this is not a simple procedure. After that your locks require special care, since the rigid chemical composition of such funds severely disrupts their structure. For this procedure you will not help ordinary cream paint. Originally dark blonde hair needs to be lightened with the help of tools, which includes hydrogen peroxide. To do this, according to the enclosed instructions dilute the purchased composition. Be careful: before you start the procedure, wear special plastic gloves. Tool, apply to dry, unwashed hair, distributing along the entire length. Root zone apply in the least. After 30-40 minutes, rinse tools with warm water and add shampoo. After that, use a balm or conditioner for hair.
For
lightening dark
brown hair a few shades purchase the special tool. It could be shampoo or shampoo. As a rule, on many packages (instructions) provided with a table of the original color, paint clarifier and result. It will help you in choosing the right shade required. Also information on the selected color you can get from the seller-consultant. Bought the tool apply to dry
hair
, evenly distributing it along the entire length. Depending on the desired shade keep (shampoo) from 15 to 30 minutes. After that, the rest of rinse with warm water.
After you lighten your hair 1-2 times a week, use a special mask that you can prepare at home. For this you need oatmeal (1 tablespoon), yogurt (2 tablespoons). These components mix thoroughly and apply to damp hair for 15-20 minutes. Then rinse them with warm water, removing the left overs.
Note
The most secure clarification you can spend at the hair salon, where an experienced master, having studied the General condition of your hair will pick up the necessary shade.
Advice 5: Repaint brown hair to blonde
A radical change of color
hair
care. Hurry, you can obtain an unexpected effect – ugly tint, uneven color, dull, lifeless strands. But if to choose the right paint and change the tint to the hair gradually, you will achieve impressive results – for example, turning your brown curls in light brown.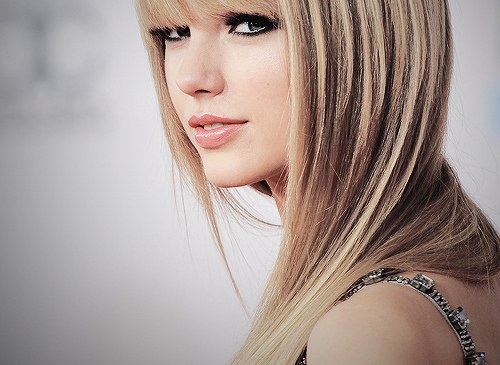 You will need
- clarifier;
- hair dye;
- toners;
- rubber gloves;
shampoo and conditioner for colored hair.
Instruction
The traditional method of colouring dark hair in a light tone implies their pre-bleaching. Treat strands with a special clarifier. Apply it on your hair, strictly following the directions on the bottle. Do not overdo the remedy on his head. Remember – the clarifier is fairly aggressive.
The following stage – colouring. Buy a high quality product with firm but gentle formula. Apply it on your hair, wearing thin rubber gloves. Last, apply the paint to the roots – so you will achieve a more uniform color. The time for which we apply the remedy indicated on the packaging. To withstand the prescribed time, rinse off the paint under warm running water.
If you wish, you can additionally toned colored hair. Choose any shade of blonde colors. It depends on the color of the skin. Experts suggest coloring more than choose cool colors – they look more natural. Using in the home shades of warm colors, you can get an ugly reddish glow on the hair.
Using professional dye to change the color from dark to light, bypassing the stage of preliminary bleaching. Have patience – the right shade it does not always work the first time. First, color the hair a beige blonde tone. After two weeks, repeat the procedure, using dye light blonde or ash brown.
Bleached tresses require special care. Change care – choose shampoos and conditioners designed specifically for coloured hair. Do not wash your hair too often – bleached strands become more dry, besides water and shampoo them gradually eluted from the pigment. Instead of industrial mouthwashes try folk remedies, for example, infusion of flowers of sunflower. Pour 2 tablespoons of raw materials one and a half cups of boiling water, wait 2 hours and strain the infusion. He has a light brown color and makes the yarn more soft and shiny.
Advice 6: How to dye dark brown hair
Every shade of hair is beautiful in its own way and gives its wearer a unique charm. Blonde curls are different natural look and blend perfectly with the image of the average women in the European latitudes.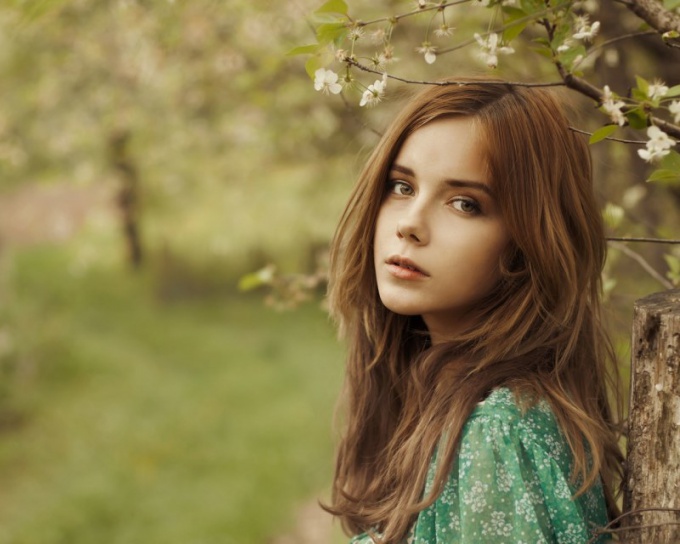 Features of this hair type


The above color relates to the bright chestnut tones. It emphasizes natural beauty and impressive looks great with both straight strands and curly. Brown hair are most types of externalities. They look unobtrusive, rather, shading the overall visual appearance, what caught my eye with its brightness. However, dark-skinned girls should be wary of this color - it can blend in with the skin instead of beneficial to emphasize the dignity of the sun.

Brown hair look great when they are healthy and shiny. However, dry and damaged locks this color will make it even more dull and inconspicuous. Remember that natural blonde hair, usually are thin and tend to change the natural colour under the influence of various factors. So you should approach the issue of painting with special attention.


Variations on the theme of the painting


Despite the fact that some tend to think of dark blonde shades are boring, well think whether you are ready to radically change. To restore the original view will not be easy, because this color is the Golden middle between the image of the delicate blonde and brown-haired women fatal. Better to stay on the options, slightly modified natural appearance. For this purpose, suitable coloring shampoos and various unstable paint, will not penetrate the scalp enough to ruin it.

Before you decide on the way, pay attention not only on hair but also on your type of appearance. Auburn and reddish shades, which can be achieved by application of a decoction of chamomile and henna, highlighted the emerald eyes and olive skin. Deeper chestnut colour arising after use of the tincture of bark and lime leaves, looks with cold blue eyes and aristocratic pallor. In General, you are free to choose any combination of shades, if you are going to excessively move away from natural tones.

If you decide to change a lot, you should see a specialist - if not staining brown hair is able to give such unexpected surprises as a kind of swamp, purple and yellow tones. Although hair apparently does not seem to be too dark, for their clarification will be required on the basis of hydrogen peroxide, which can alter their natural look, making it more dull. Repainted in the brunette or the redhead is quite simple, similar tone fit well for brown shades, but eats into the hair structure.

Painted blonde curls prone to breakage, will not damage regenerating mask with the content of honey, yogurt, rye bread, eggs, and oils such as coconut, sea buckthorn, hemp and olive.
Advice 7: How to dye your hair red color
There are many shades of red hair from orange to fiery red. Sometimes an unnatural purple also belongs to the group of red hair. And if earlier for staining in red color you have to bleach your hair, now you can avoid such hassle.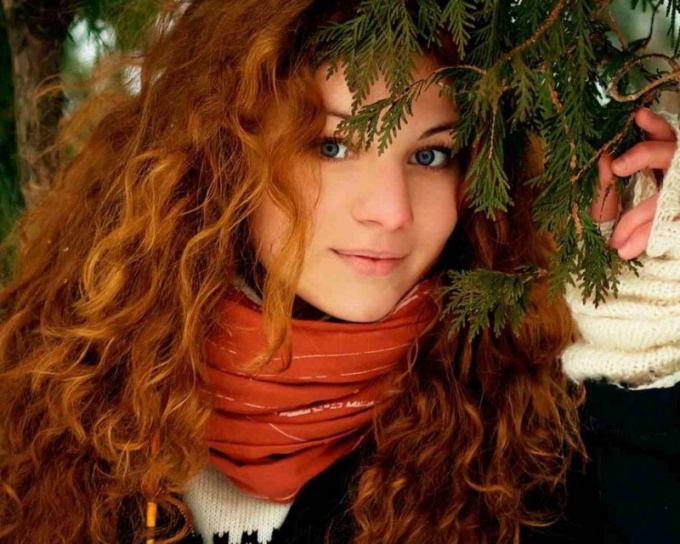 You will need
Paint, oxidizer, gloves, brush for painting, water, henna.
Instruction
Because of the diversity of colors to get the desired red color is quite difficult. Besides, after painting it quickly fades and loses some of its appeal much faster than other shades. So be prepared for a thorough hair care and embellishment as the obliteration of the paint.
Buy permanent paint of red color that fits you. Remember that the next shade depends to a large extent on your natural hair color. If you have dark hair, colored hair will also be dark. Of course, you can achieve a nice deep red or copper overflow. But if you are the owner of blond hair, after painting you can count on a brighter hue. Dilute the paint in accordance with the recommendations in the instructions. Put on gloves, pick up a brush and start painting.
First, paint the strands of the top, then go to the back of the head and down below. The frontal and temporal strands of paint in the last turn. For uniformity guide the comb through the hair from root to tip. Leave dye on hair for the desired period of time and then rinse off with shampoo. Note that the maximum time you can leave the dye is 40-45 minutes. Be very careful in the handling of paint, because it can ruin clothing, carpets or tile house. So before painting, wear a shirt darker, and sprinkles on the shoulders of the towel. Keep in mind that after dyeing, it is possible that these things have to be thrown away.
If you have no firm belief about what color suits you, experiment with toning shampoos. After all, they are hair dye without ammonia and hydrogen peroxide. This weak staining is washed off after one to two weeks. But you have the opportunity during this time to evaluate the resulting color. Another advantage of coloring means that they are very affordable. As soon as the intensity of the color after the tonic will become weaker, the hair can be painted another way.
In order to give hair a beautiful copper colour, use henna. The advantage of this tool is that it is all natural, so it does no harm to hair. However, the color is stable and after the henna it is already difficult to change. So, buy a packet of henna, open it, pour the powder in a container and fill it with boiling water. Flow to the hair to shoulder: 45 grams of henna. High quality product immediately after dilution becomes red shade. If you want to have additional hair appeared shiny, add a solution of 1 tbsp vinegar or 1 tsp lemon juice. Keep in mind that quite often the henna colors hair a very bright shade.
Carefully comb the hair and lightly moisten them. Apply the henna warm on partings and distribute through the hair. Try to paint over the roots and hair evenly. Then wrap all hair in a plastic cap and cover with a warm towel. If you want to get a bright hue, keep the henna on for at least 50 minutes. If you want a copper overflow, leave the henna on the hair for 20-30 minutes. Wash off of the hair of the water with vinegar. For this pre-dissolve in water a tablespoon of vinegar. When the water becomes clear, stop the procedure rinsing. In contrast, staining of paint, do not use the shampoo in this day and for 3-4 days after coloring. This is necessary to secure the result.
Note
Do not paint in red color gray hair, as the tone can become pink.
Useful advice
The first time paint the hair red at the salon. This is especially true in cases where the hair has been dyed.