You will need
Go to http://www.citilink.ru/?r=il00918258 to register on the website!
Instruction
go to the website http://www.citilink.ru/?r=il00918258
click on "Register"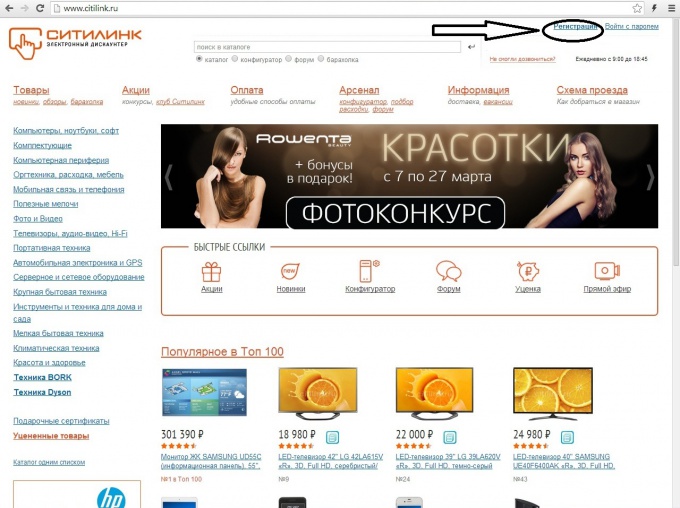 Select the city closest to You, enter your email address, password, name and phone number, enter the verification code in the picture, and all of You registered on the site.
Good shopping!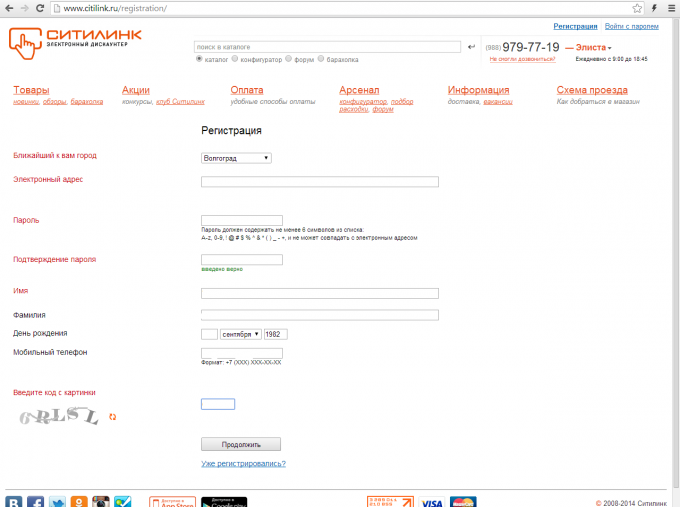 Select your favorite product, watch reviews, discussion. Sure the goods is suitable. Click "add to order" red circle marked, or, if You want to make a purchase later, you can add products to wish list, marked with green oval.
View saved items in the "wish list" marked with a yellow oval.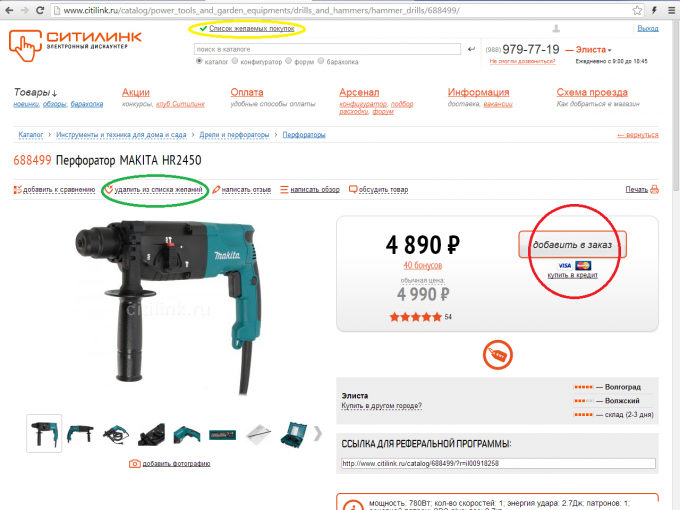 The next stage of design. Red ellipse marked in order 1 item, click on the item and go to that page. Check the correctness of the choice of product, namely, product name, quantity and value, marked with black ovals. In the future, you will accumulate bonuses which can be used as extra discount. 1 bonus = 1 ruble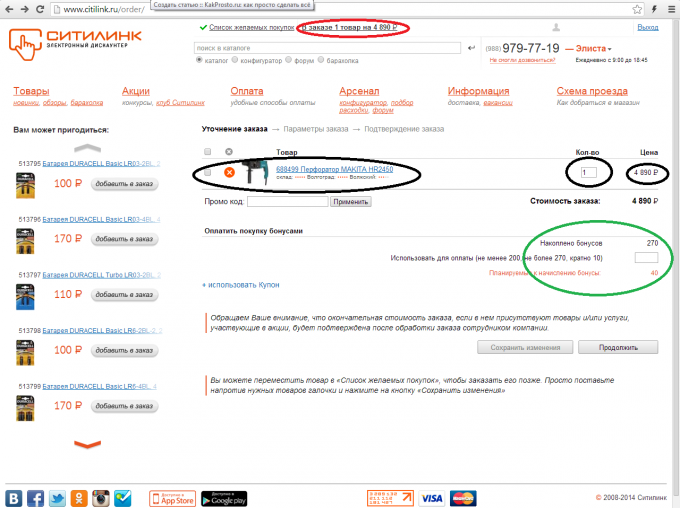 Then select the payment method, delivery (if available in your store) or self chosen delivery date.
Next, click "Continue".
In this step we confirm the order.
All the purchase is made. You will receive an order number on both mobile and email address. Will remain to await the day of delivery and get your goods.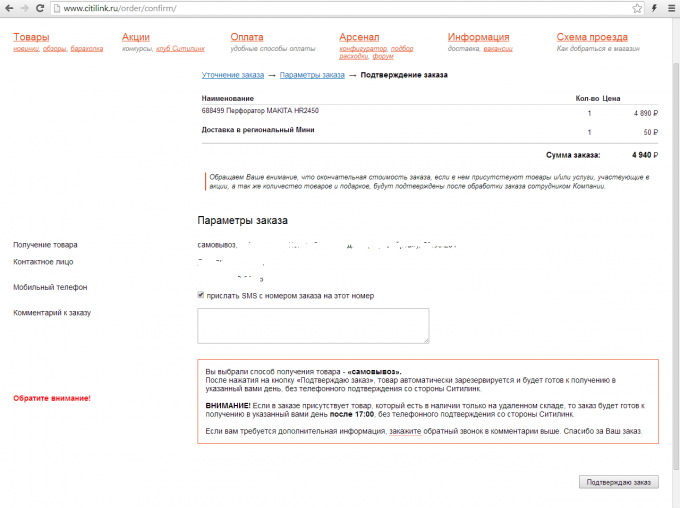 Note
Registration information to enter these, because You will be issued all the documents of the order.
Useful advice
It is desirable to join the club, because there will be additional discounts on products.