You will need
Adobe Photoshop (but in the example we replace the online editor, in case the program is not at hand), camera/phone, pen, piece of paper (preferably white without lines).
Instruction
To make signature on a white sheet of paper (ink it is advisable to use darker and thicker rod). Take a picture of the piece and the photo transfer to the computer.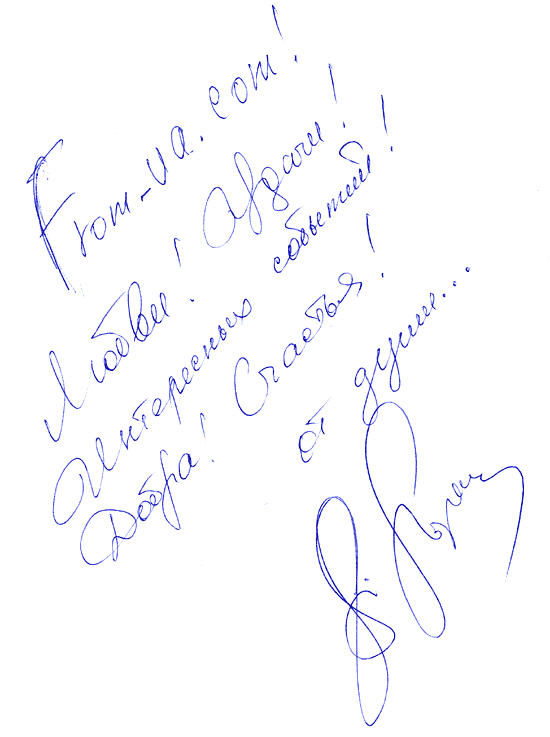 Open the program Photoshop or online editor http://pixlr.com/editor/. Open/download a picture of your signature.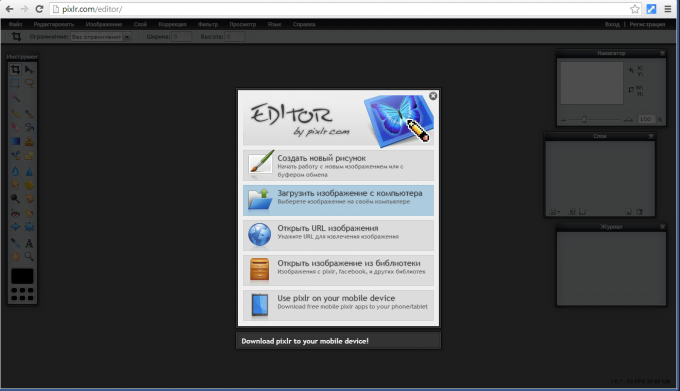 To ensure transparency in the editor you need to add the bottom blank layer: click on the "New layer" under "Layers". The layer with the photo and double click on the padlock (a tick), now you can put a layer above the empty layer.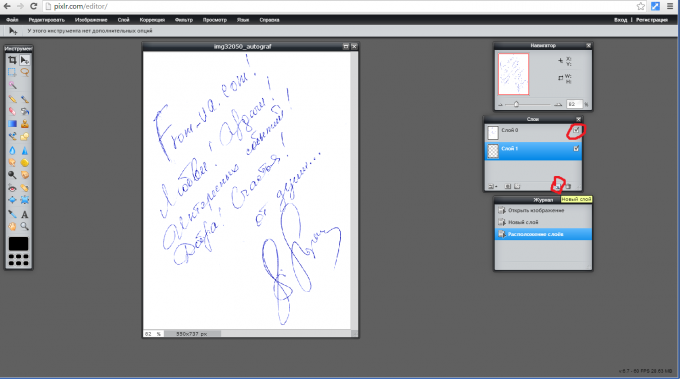 Using the Selection tool remove any excess around the signature, highlight and press the Del button.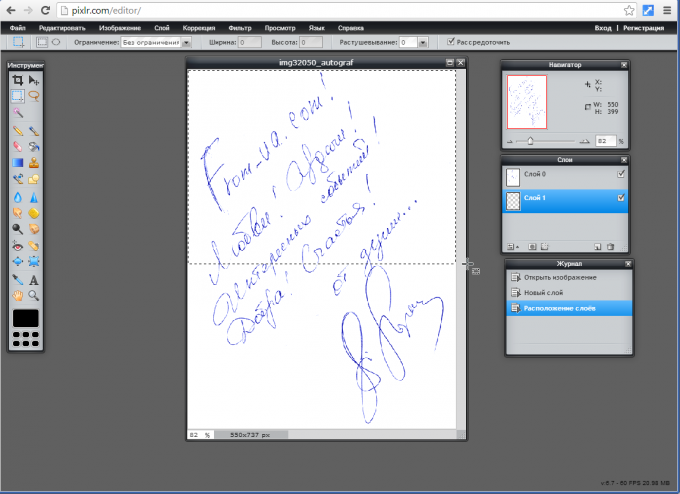 By choosing the Quick selection tool, click on the remaining empty space around the signature and press delete.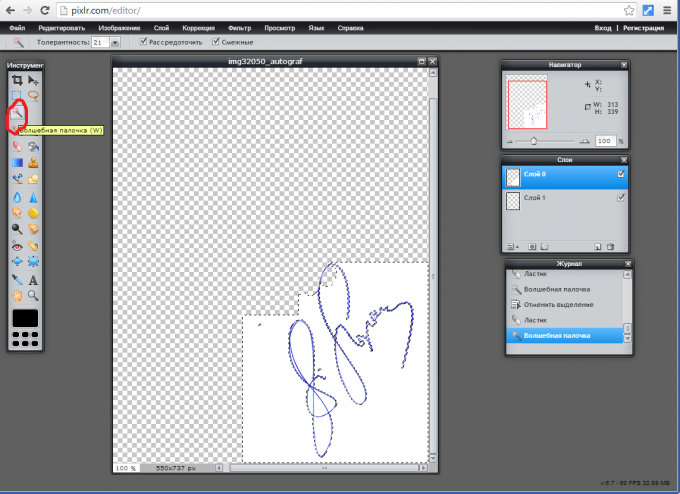 In the same way to remove all the white portions in the closed caption elements. Then deselect with Ctrl+D.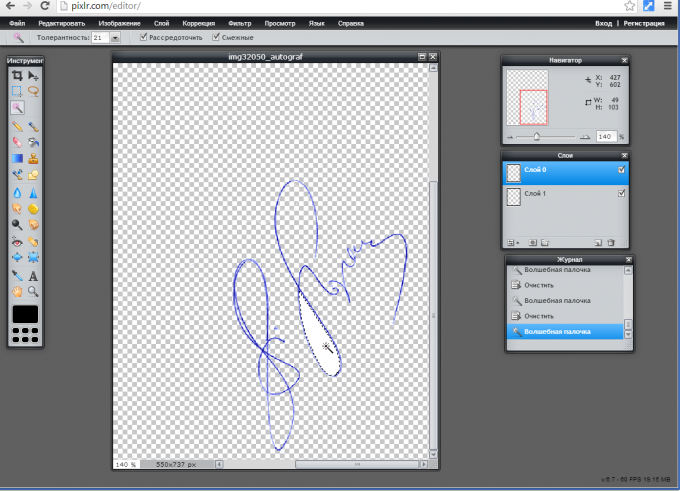 If the signature were bright and pohozaev, then you need to lower the brightness (Correction-Brightness/Contrast).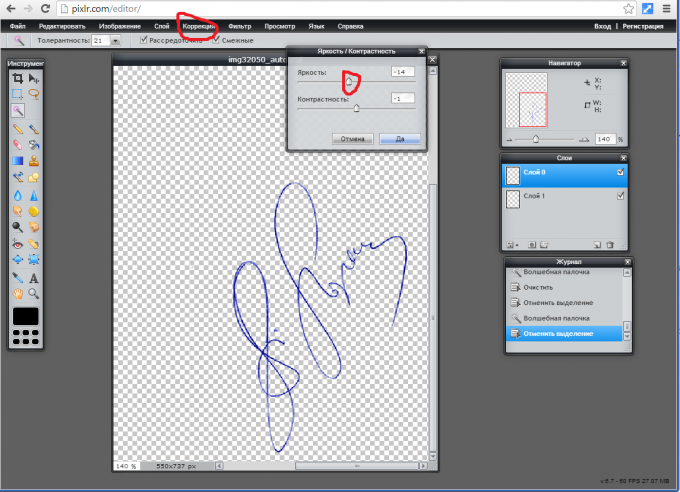 Save: File-Save. Must be png format (for transparency). The saved image can be pasted into Word and there to crop, scale.