Instruction
The proposal to start collective bargaining in writing:
- initiated employer – a letter to the employees ' representative (trade Union leader, Chairman of the Council of labour collective, representative of the General meeting of employees, etc);
- the initiator of the labor collective – a letter to the employer with the application document confirming the generality of the initiative (minutes of the General meeting with a majority vote).

The response of the other party in writing, indicating the representatives and their powers.
The establishment of the Commission.
To arrange the order of the head. It is advisable to include the personnel officer, the lawyer, the employees ' representative, Chairman of to appoint a Deputy head.
The wording of the Commission's changes to the collective agreement and its signing by the parties.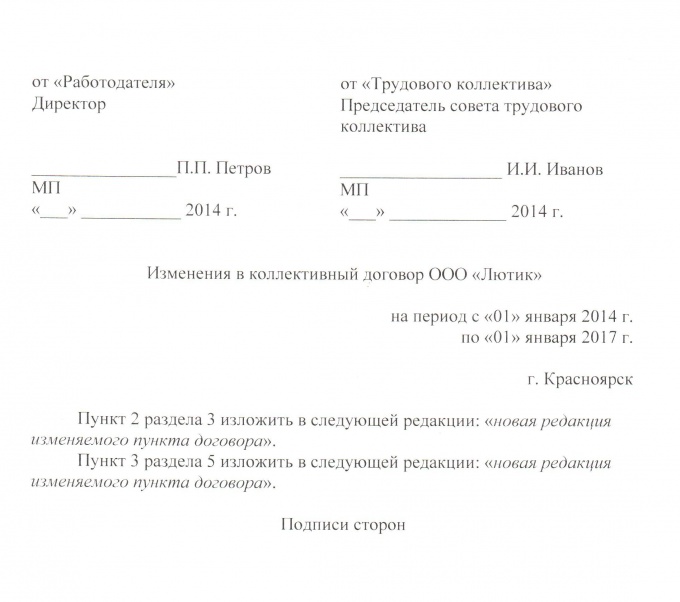 Registration of changes in a body of work for a period of seven days.
Note
For signature changes, the parties have three months from the date of the commencement of negotiations.
Useful advice
Changes to the collective agreement signed no less than in triplicate (the employer, the employees ' representative, the registering body for labor).