You will need
- the Internet service "Yandex.Cards"
Instruction
In order to insert the picture into the letter you want to send, you must first write a letter. Consider the example card on Yandex. Start the Internet browser and in the address bar type "yandex.ru", press Enter. On the left side of the page there is a section "Mail", go into it. Login at Yandex.Mail. In the category "Letters" click on "Write a letter".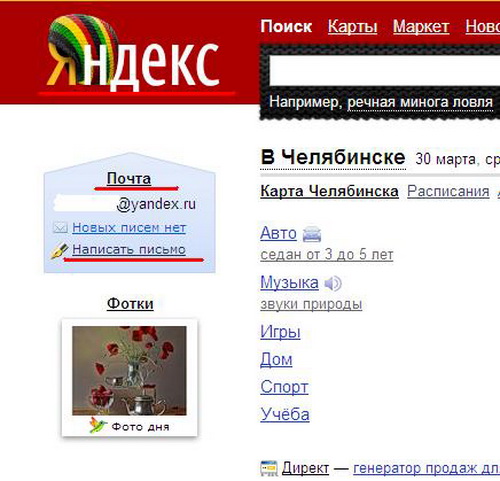 Before you open a new window which has the "to" and "Subject". Enter the recipient in the "to" field, the "Subject" field can indicate the reason why you are sending the card to indicate the subject is not required, but some of the letters without the can go to spam). For example, "happy birthday" or "happy new year". The recipient can choose from the history of saved emails (address book). To do this, click the image of the person in front of the to: field and select a required email address. You can also enter the address manually, the system will tell you the possible options after entering the first characters of the email address.

If you decide to send card to multiple contacts, then click copy, in the same letter you can specify up to 25 contacts.
Text input can be done in 2 modes:

- just text.

- draw a letter.

In the "clearance letter" can you arrange the written text: apply to the highlight, italic, different text color, insert emoticons. To switch from one mode to another press the button next to the field with the text of the letter.

You can also use the spell check and insert a signature to all outgoing emails.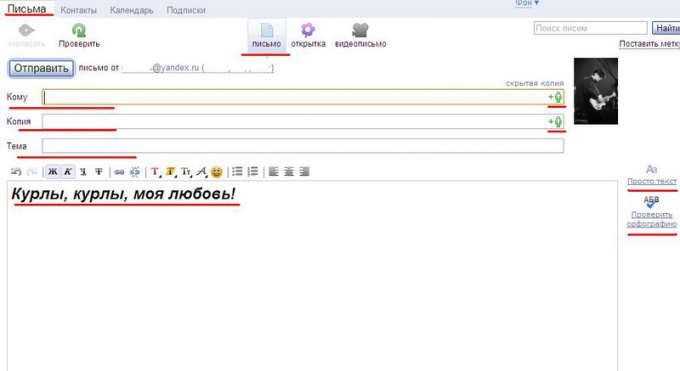 After the entire letter, add a card that can be selected on the page "Yandex.Cards" or by clicking on "Card". Select one of the categories – click on the image of the postcard and it will automatically appear in the text input field of the letter. Adjust the position of the picture, add a greeting text (if needed). Click send so that the letter reached its destination.