Choosing a suitable outfit for a wedding can be difficult. Will have to consider a lot of different parts. In search of suitable outfits inspect your wardrobe. Probably it has things that will be a good addition to the outfit.
The basic rules of selection of clothes
Be sure to pay attention to the clothes what color you choose. A wedding is not recommended to wear costumes of black and white. It is considered bad form.
There is a way – add bright accessories, and then the outfit will not look so intimate and inappropriate.
Also should refuse from outfits that reveal the "charms". Deep neckline, large cut-outs on skirts, guipure blouses and translucent dress is not the best choice for a wedding celebration. All eyes turn to you, and not in the best sense of the word.
The ladies should avoid pants to a wedding. And certainly neither men nor women can not wear jeans (unless the overall style of the wedding that implies).
Do not waste money on excessive and flashy jewelry – it will not help you to look stylish.
Outfit for women
Need to buy an expensive evening gown to go to a wedding to acquaintances or even friends. In the cupboard you can easily find already-forgotten outfit that will be relevant and trendy.
If the opportunity to go to the store is, we should seize it. It does not mean that you spend all the money, even those that had planned to gift the young. If correctly and rationally to think it through, you will get the perfect outfit, and low cost.
Choose cocktail dresses to the knee with gentle bright colors. First, you will be able to wear them afterwards. Second, this type of attire will be most appropriate for a wedding – and not hot, and nothing to hinder movement. In addition, this kind of dress is relatively inexpensive.
If you have no time to go shopping, you can use the services of online sellers. All any outfits you bring them home and wait for a fitting. Moreover, the cost of the Internet purchase will be less than that from the store.
If you have a very original item of clothing, for example, a lightweight jacket, which is not contrary to the rules of the selection of wedding clothes, try to push away from him. Pick him a suitable skirt (in the form of a classic pencil skirt will be here as it is impossible by the way), a nice top or shirt.
To diversify the way and accessories. But they must be of good quality and appropriate. Enough to wear a string of pearls, or some nice costume jewelry, large ring earrings and tidy, and the image of the romantic woman ready. And expensive it absolutely will not.
Outfit for men
The man also could choose the dress for wedding pretty budget. For example, you can not wear a costume entirely, and only use from his pants. Alternatively, if the wedding is in the summer, you can replace the pants from the suit on canvas or linen. Add a shirt of light color, and the image is ready. By the way, it's even possible to do without a tie.
Men's sets are made on the same principle as women's. You can also order the missing parts of the wardrobe via the Internet that will allow you to save money. Or you can buy everything in a normal stationary shop.
Advice 2 : How to dress for a wedding
Going to a wedding as a guest, pay close attention to your wardrobe. Do not go to extremes when choosing a suit and stick to a few simple but binding rules.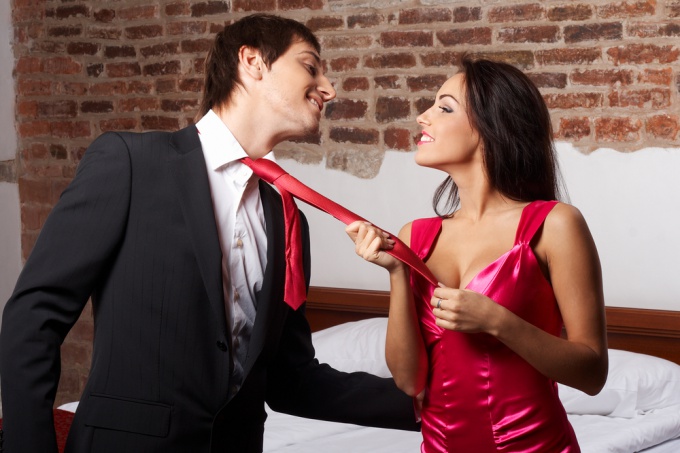 Ladies can dress up for a wedding most elegant, choosing a long or a short dress for the Grand occasion. At the same time, it should be remembered that in a white dress at the wedding can only be a bride. But a plain black dress is not always the best option for wedding party. Better to choose clothes of a neutral color.


Shoes should be not only beautiful and elegant, but comfortable – in most cases, wedding celebration lasts more than one hour. In a pinch, you can bring a change of shoes, light and comfortable.


Ladies should not too abundant to complement your outfit jewelry. It is better to prefer quiet and low-key sets from gold or silver.


Men can come to the wedding in any birthday suit – solid color, plaid or striped. The main rule – your outfit should not copy the groom's suit. Try to avoid white shirts – it is better to choose a shirt the color of the suit.


Usually dressy dress to a wedding is possible without the use of tie. But in General, a tie is a welcome addition to the male suit chosen for a wedding celebration. If the wedding is informal, you can wear jeans and a plain shirt. But in any case you should avoid sports clothing, a shapeless old sweater and worn shoes.


Wedding guests should not too actively to use toilet water or perfume. In most cases, the wedding takes place at a large gathering of guests, so sharp and strong smell of perfume is very inappropriate.


Don't forget to bring a handkerchief – men can put it in his jacket pocket, and women – in a small handbag or clutch.


If the wedding will take place in the cold season, try to choose a outerwear option, which would be the most elegant, desirable designed in a classic style (e.g., neat coat or short coat). Of course, indoors you won't be in street clothes, but a wedding video or photography often takes place on the street. Therefore it is not necessary to wear sports jackets flashy colors or too shabby garments.


Going to a wedding, pay attention to your headpiece. Male guests attending the celebration with her head uncovered, but the ladies have every right to attend the wedding headdress. In any case, the headpiece must be careful not to hit the excessive extravagance. All wedding guests should dress according to the situation, so it is not necessary to Supplement your attire garish accessories.


Advice 3 : How to dress for a wedding: stylish tips
Before the wedding, the bride and groom themselves decide on clothes according to their own preferences, wedding style and venue. But before the guests who received wedding invitations, there is a serious question – what to wear? After all, wedding is a solemn and important event, so their appearance should be paid enough attention to look dressy and appropriate.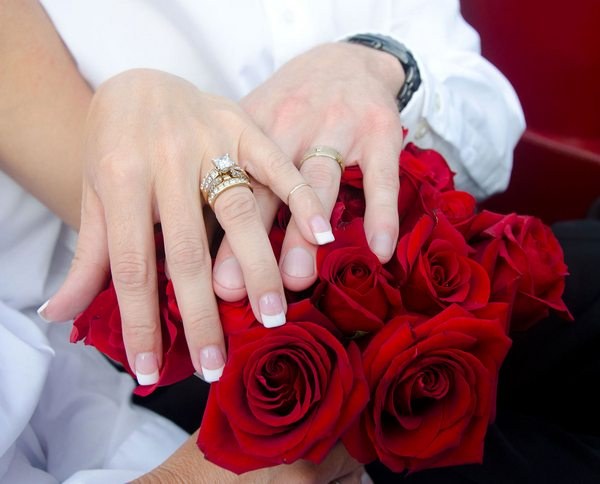 Instruction
Carefully read the wedding invitation. Often, they write suggestions and recommendations to the clothes. Dress code may vary depending on the location and style of the wedding. For example, it is fashionable to arrange the so-called "pirate wedding", which are celebrated on the boat or yacht. In this case, on the invitations write requests to dress up in pirate style: wear black, multi-colored or striped clothing, use of appropriate accessories of eye patches, bandanas, earrings.
Find out the venue of the celebration. For restaurant you need to choose those clothes, and if the wedding will take place on the beach, it is not necessary for traditions to wear formal outfits and costumes, high heel shoes. Is appropriate loose and comfortable clothing, but that doesn't mean you can choose old shorts and a dirty t-shirt. Look in any case, you need beautiful.
But usually, the wedding arranged in traditional style in a festive atmosphere in the restaurants. In this case, you need to dress appropriately – men should wear tuxedos, women formal dresses and high heel shoes. But it is not all easy, there are many rules that should not be broken. First and foremost, women shouldn't wear white dresses. Even if you are sure that the bride will choose a different shade, it is better not to take risks, to not get confused.
About black dresses opinions differ: it is considered that it is the color of mourning, which does not correspond to such a fun event, on the other hand, a little black dress, as they say stylists, is always appropriate. If you decided to wear a black outfit, use bright accessories to spice it up.
It is not recommended to wear provocative, bright, open and very expensive and chic clothes that will attract the attention of guests. At the wedding, all focus should be on the bride and groom. Therefore, eliminate dresses with deep neckline clothes that opens the navel, very short skirts.
Consider the time of year, especially if you plan to walk in the Park. No matter how beautiful your light summer dress with elegant shoes, think about how you will walk on snowy streets in such attire. It is very important to choose the right shoes for the day: women should not wear high-heeled shoes, since the wedding provides entertainment and dancing.
Men are usually easier to choose the clothes for the wedding. A simple suit with pants and jacket of the same color will always be relevant. Depending on the color of the chosen costume shirt – preferably white. Tie wear is optional, but its presence will underline the importance of the event for you. It is not recommended to wear jeans and bright shirts, categorically not acceptable clothing.