Instruction
Advanced youth or the older generation who hold conservative notions about the rest, and thinking in cafes, restaurants, parks, theatres, night clubs, entertainment centers, baths and saunas Perm. The day everyone can set to your taste.
If you want to test his strength, dream to cheer up your body and spirit, then don't hesitate another minute, contact paintball club. "Salang", "fighter", "Boarding" will show a different area to play and interesting scenarios worthy of a Hollywood blockbuster.
The bowling alley "planet Bowling" on the street will provide professional equipment and high quality track for a great time with friends-players. Follow the club: from time to time for three strikes in a row embossed "planet of Bowling" presents the player with valuable gifts.
If you dream about the glory of Schumacher, welcome to Perm karting club "Tochka otryva". Want to show your skills of the game of Billiards, then the halls of the clubs, "Venice", "the Golden ball" "Club 12 feet" on Highway of Cosmonauts D. 193 will provide you the opportunity.
A huge entertainment complex "Pearl" and "Castle in the valley" to welcome guests in a cosy and stylized interior, a complex of restaurants, saunas and numerous bars. Here it is possible to spend day and night.
Prefer the night life? Then look at the Shake, "911", "Gallery of desires" or "Red passion" on Monastery street. One unforgettable night of shows and strong drinks at your leisure.
The leisure Park "Clean beach", numerous rinks and swimming pools, among which a very nice Perm Aqua centre and complex "Olympia" will provide an opportunity to keep yourself in good physical shape.
And for adherents of cultural pastime may be advisable to visit the Organ hall of the Philharmonic, theater. P. Tchaikovsky, the Museum of modern art. The day will be filled with cultural program.
Don't forget about the famous monuments of cinematic heroes Coward, Bobby and Experienced, the monument to the plumber and Perm salt the ears - not to go near them, not imprinted on the background of the local "Eiffel tower" means not to experience the charm and beauty of Perm.
Advice 2: Where to go with kids in Perm
A large and beautiful city
of Perm
in recent years has undergone a lot of changes that affected not only the city but also its cultural potential. As city residents and tourists no longer need to struggle with where to go to relax, be entertained and culturally enlightened. Suitable locations are not only for adults but also for children.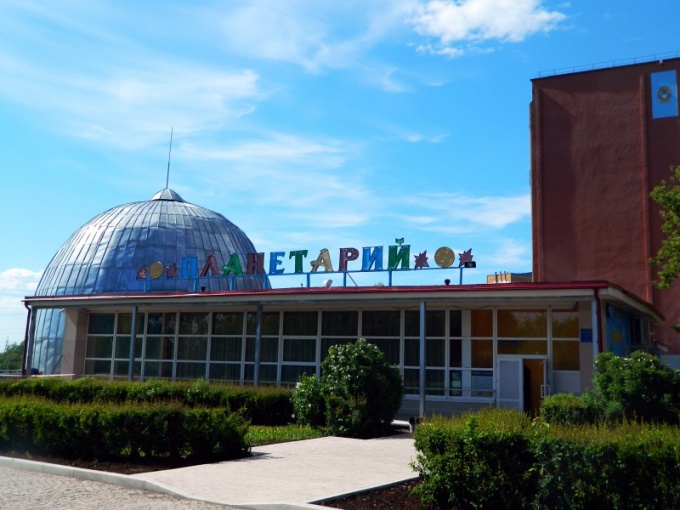 Instruction
Park of culture and rest named after Maxim Gorky

Spend children time in the "Gorky" - get fun and you yourselves, guys. Many new reliable rides for all ages, petting zoo (only in summer), an interesting concert program, many schools and food stalls and refreshments – all this will allow you to relax with the whole family. Recently the Park introduced easy payment rides on the cards besides "Gorkovskaya" is a zone free from Smoking.
Perm planetarium

Treat child views of the sky, stories about space, walking on the moon or Mars. There are programs for children of all ages and adults in the building work all the time various exhibitions, and the entrance ticket will cost only 25 to 50 rubles.
Butterfly Park

Take your young naturalist to the butterfly Park, which is located in Perm TTS "Liner". A huge number of live insects, spiders, iguanas, snakes, turtles, and definitely will make an impression on the child, and the butterflies will be circling the Park and sometimes even sit right on you.
Theatres Of Perm

Start with childhood to teach your child to theater arts. For the little ones the best option would be puppet Theatre. The repertoire is very different, performances are very colourful, and cosy room. Tickets cost from 80 to 200 rubles.
For older children perfect Perm Theatre of the young spectator. Put here everything from children's shows to school classics, wonderful company, directing and set design leave a vivid impression and allow you to call the theatre one of the best theaters of the city.
Baby café

Want to have a good time and be confident that your children are experienced animators and educators? You will approach a children's cafe. This is a great option for a family holiday and to celebrate a birthday. The menu specially selected for the demanding gourmet, provides a full range of entertainment, from game room to outdoor games. Best Perm children's cafe "Golden key", "Smeshariki", "flying Carpet" and "Aistenok".
Also in Perm with a child can go to the zoo. However, this place contains today is not the best way, with kids from such a walk should refrain, and with older children to walk there in the summer and in the late afternoon. In the winter, visit the ice towns, festivities, mass celebrations or representation in the Perm circus.
Advice 3: Where to study: universities in the city of Kirov
The Kirov is not only the administrative centre of Kirov oblast, but also a center of science and education. In the city there are 22 institutions of higher education, 2 institutes, 7 academies and 12 universities. Many universities in Moscow, Perm and St. Petersburg have opened their branches here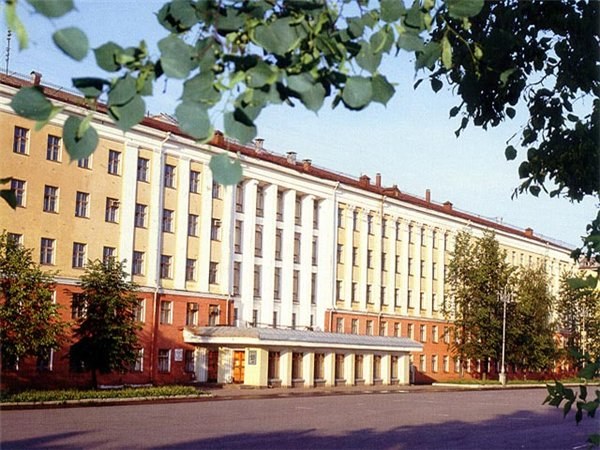 The best schools of the city

Among the classic state universities special appreciation to the entrants enjoyed Vyatka state University. You can access it by visiting his website vyatsu.ru or open day. In Vyatgu accept students for full-time and correspondence form of training, but on the evening in the directions "Economics" and "Jurisprudence". There is a possibility of remote training.


Non-state educational institution Vyatka Social-Economic Institute accepts high school graduates in the areas of "Economy", "Management", "Psychology", "Informatics", specialty "Taxes and taxation", "Finance and credit", etc. the Institute has a function of Internet enrollment, which is convenient for residents of remote settlements.


For applicants who wish to obtain a liberal arts education, opens its doors Vyatka state University of Humanities. Watchu is one of the oldest educational institutions of Russia. In the national ranking the University among the ten best liberal arts colleges in the country. Students Watchu have a great opportunity to study in universities in such countries as France, Germany, USA, China.


Applicants who love medicine, wait at Kirov State Medical Academy. Students there are trained in the areas of "Clinical medicine", "Sociology and social work", "Psychological work", "Economy and management".


The founder of agricultural science in the Kirov region is the Vyatka State Agricultural Academy. The University accepts graduates of schools and gymnasiums in the school of agronomic, veterinary medicine, engineering, biological and economic.


Kirov Institute of foreign languages accepts students in the fields of "translation and Translation studies", "personnel Management" and "Socio-cultural service and tourism".



Branches of universities in Kirov

Great popularity among the branches in the applicants is the Branch of the Moscow State Legal Academy named after O. E. Kutafin. Here you can get an education in the field of Jurisprudence.


In the Kirov branch of Academy of law and administration of Federal service of execution of punishment and work of the Department in five areas.


To offer financial education Kirov regional branches of the Moscow financial and legal University and all-Russian correspondence financial and economic Institute.

In the branch of the Perm state Institute of art and culture you can get a higher education in cultural studies and art.