Instruction
If your hair is bright colors and has not been previously dyed with chemical dyes to lighten them a few shades you can paint from the store in the home, observing the instructions for use. But if you are the owner of dark hair, also repeatedly painted, you will need a gradual lightening. Better to do this procedure at the hairdresser that will be able to assess the real condition of your hair and to warn about possible negative consequences of clarification.
Before the procedure of lightening dark, previously colored hair, you can carry out the procedure of washes of color with a special drug. The essence of this procedure is that water releases from the structure of the hair pigment chemical dye without affecting the natural shade. If it is not possible to make a pre-wash, a week before bleaching to wash your hair with dandruff shampoo - he washes the paint from the hair structure.
The second stage is the lighting. Dark hair is better
to discolor
a professional powder in combination with an oxidizing agent. Remember that the higher the percentage of the oxidizer, the faster it lightens the hair, but much stronger damage them at the same time. So barbers often use oxidizing agents with a small percentage, but carry out the procedure of lightening several times in a row.
Lightener applied to the hair quickly, wrapping a small strand of hair with foil, to make a process more efficient. If after the first composition is rinsed from the hair, the result of clarification has not yet been reached should be applied on the hair the second portion. With the proper observance of all the subtleties of the process in the end of bleaching, you should get a light yellow color hair.
The final stage of the bleaching - hair coloring or toning. Hair coloring definitely after bleaching because hair after this procedure, empty inside, scales them open. In this state, they will break and look awful. After painting gentle shampoo dye hair filled the inside, it looks more cared vanishes the yellow tinge, the scales of the hair are closed, becomes shiny.
After the procedure of lightening the hair needs careful care. They need constant nutrition and hydration. You can make masks from natural products and use professional products for care and hair restoration. Special attention should be paid to ends as they dry the most. Once a month, cut your bleached ends so they look healthy, beautiful and well-groomed.
Advice 2: How to lighten hair without damaging them
Every woman knows that paint
hair
in a fiery red, copper, chestnut or black color is not difficult. But lighten up the strands without damaging them – no easy task. Since ancient times, the lightening gave the beauties a lot of hassle and trouble, under the action of the paint and the hair was hard, dry and brittle. To lighten without damaging them, you can only use harmless natural compounds.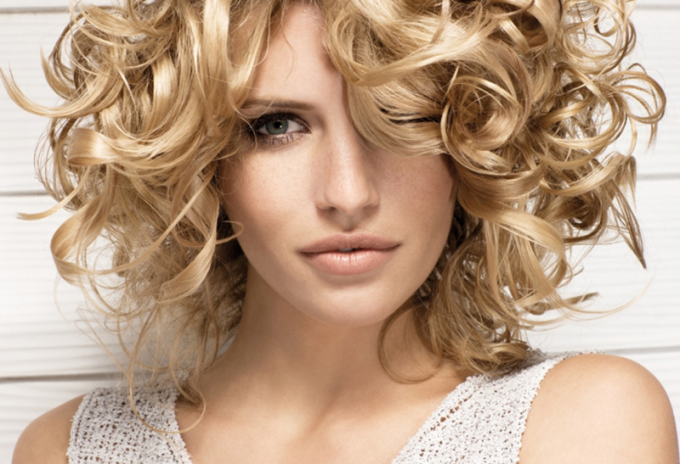 Instruction
Give your hair a beautiful blonde color by using a daily rinse of chamomile or clarifier based on this plant. To prepare the clarifier is not difficult. Pour 200 g of chamomile raw material two glasses of vodka. Insist the resulting tool in a week. Then add in the cooled brewed henna. Leave the mixture for another two weeks. Then strain the tincture and oil her hair every day.
If you want to lighten hair without damaging them, you can use a homemade honey mask. To soften the hair wash them with a mixture of regular shampoo, a pinch of salt and baking soda. Slightly dry and smooth through all their length med. Head cover with scarf on all night and in the morning rinse off the honey mask with warm water. This means perfectly lightens the hair.
Many people know that lemon is a natural lightener of the skin, but few people know that in the same way it acts on hair. Lubricate them with the juice of a freshly squeezed lemon and go to sunbathe. The interaction of sunlight and lemon juice gives a great effect of natural lightening. Remember that repeated use of this method may affect the structure of the hair.
For the preparation of the following composition for decolorizing hair, you will need 20 g chamomile, 20 g of calendula, 4 lemons, 30 g roots Ravna, 50 g honey, 50 g alcohol and half a liter of vinegar. Mix all these components and boil one clarifier. The resulting composition gives a stunning effect to lighten hair.
To lighten hair without damaging them, by using the clarifier on the basis of quality brandy. Two tablespoons of the hot drink mix with a raw egg, 50 grams of yogurt, juice of half a lemon and one teaspoon of regular shampoo. Apply the product on your hair and rinse it only after 8-10 hours. Your strands will have a beautiful light shade.
Advice 3: How to lighten hair using natural remedies
Blonde hair never goes out of fashion, and blondes always flock the hearts of men. And by the girls own Golden-haired image seems easier and more touching.

However, many girls have long tormented by the question - how to lighten hair naturally?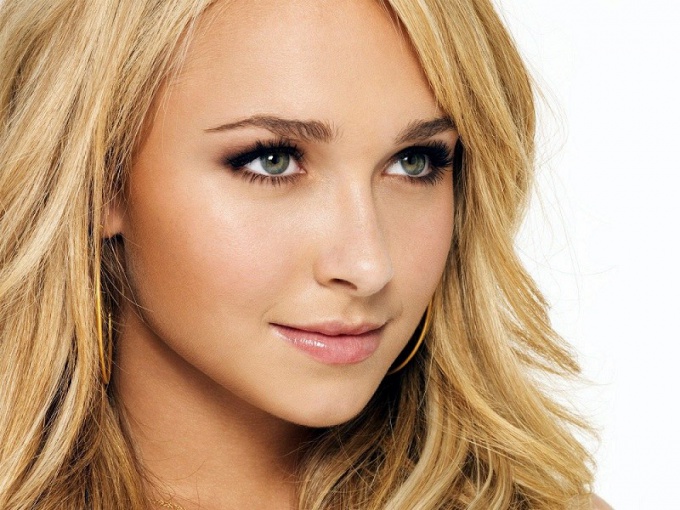 To lighten hair chemicals harmful. And this is especially noticeable in thin hair, which is generally contraindicated for chemical exposure. It is known that by using vegetable dyes henna and Basma, as well as a decoction of onion peel, rhubarb and oak bark can be painted hair in red and dark tones of varying intensity. But here's what we can offer to make your hair lighter?

Such means is, let not many of them. Of course, going blonde from brunette using them would be impossible, but to lighten your hair two or three shades is quite feasible. While it does not hurt the structure of the hair, moreover, such procedures will play a role of mask, and can even strengthen hair, add Shine and improve appearance. Lighten hair natural remedies you can do this quite often for damage. From time to time will be some cumulative effect, that is, locks will gradually become even a little brighter.

The most famous natural way to lighten hair is using lemon juice. Squeeze a few lemons and apply evenly to the hair. The longer will not wash away the juice, the lighter will be the hair. To enhance the effect, well such a procedure carried out on a Sunny day, to be able to substitute the head for the sun. You can combine two things — clarification of hair and a trip to the beach, just opryshkiv hair spray the lemon juice and then went to sunbathe. After 3-4 hours it is advisable to carefully wash my hair, otherwise it can start to sting the scalp and hair will get too dry.

Well lightens the curls cinnamon mixed with honey. For lightening mixture you will need four tablespoons of cinnamon powder, two tablespoons olive oil, half Cup honey and warm water for dilution. All this mass should be spread on wet hair, to insulate and to walk about four hours. You can make this mask even at night: curls acquires extraordinary softness and silkiness at the same time with clarification on a couple of shades.

Many well-known lightening properties of chamomile. It can be used often and you need to keep only half an hour. 100 grams of dried flowers, pour two cups of water, boil five minutes, drain. Add in the broth, 30 g of glycerol. If you use not the entire mixture - you can put leftovers in the refrigerator for future use

Even more effective recipe for rhubarb vinegar. Rhubarb can be bought in the market or in the supermarket. Vinegar need only natural, grape or Apple. They need to pour the rhubarb to cover the top and boil for 15 min, filtered the Obtained composition can also be kept in the refrigerator, a little warming before use. Before each shampooing apply it on the head and keep from half an hour to two hours. For the cumulative effect in the first two weeks will have to do it constantly, and then as needed only at the roots.