Instruction
If your hair is bright colors and has not been previously dyed with chemical dyes to lighten them a few shades you can paint from the store in the home, observing the instructions for use. But if you are the owner of dark hair, also repeatedly painted, you will need a gradual lightening. Better to do this procedure at the hairdresser that will be able to assess the real condition of your hair and to warn about possible negative consequences of clarification.
Before the procedure of lightening dark, previously colored hair, you can carry out the procedure of washes of color with a special drug. The essence of this procedure is that water releases from the structure of the hair pigment chemical dye without affecting the natural shade. If it is not possible to make a pre-wash, a week before bleaching to wash your hair with dandruff shampoo - he washes the paint from the hair structure.
The second stage is the lighting. Dark hair is better
to discolor
a professional powder in combination with an oxidizing agent. Remember that the higher the percentage of the oxidizer, the faster it lightens the hair, but much stronger damage them at the same time. So barbers often use oxidizing agents with a small percentage, but carry out the procedure of lightening several times in a row.
Lightener applied to the hair quickly, wrapping a small strand of hair with foil, to make a process more efficient. If after the first composition is rinsed from the hair, the result of clarification has not yet been reached should be applied on the hair the second portion. With the proper observance of all the subtleties of the process in the end of bleaching, you should get a light yellow color hair.
The final stage of the bleaching - hair coloring or toning. Hair coloring definitely after bleaching because hair after this procedure, empty inside, scales them open. In this state, they will break and look awful. After painting gentle shampoo dye hair filled the inside, it looks more cared vanishes the yellow tinge, the scales of the hair are closed, becomes shiny.
After the procedure of lightening the hair needs careful care. They need constant nutrition and hydration. You can make masks from natural products and use professional products for care and hair restoration. Special attention should be paid to ends as they dry the most. Once a month, cut your bleached ends so they look healthy, beautiful and well-groomed.
Advice 2: How to lighten the hair 6 shades
If your hair is by nature dark or have been painted in a dark color the paint counter, it turns into a Sunny blonde, you will be quite difficult. Ordinary paint can only lighten natural hair pigment to 5-6 tones. If the hair is too dark, without bleaching can not do.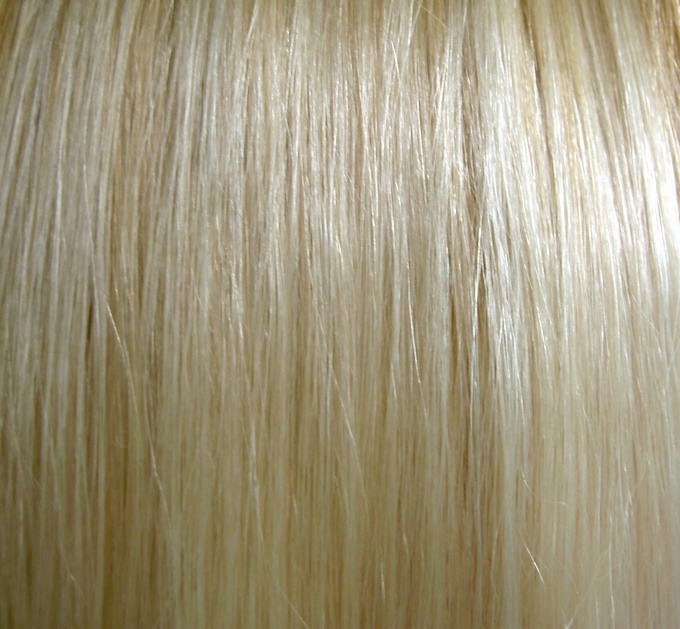 Instruction
To lighten the hair 6 shades you will need strong slanderously the drug and oxidant. The percentage of oxidizer is selected based on the structure of your hair. Fine
hair
lightens more weak oxide - 3% and 6%. Hard or previously colored
hair
is
discoloring
with a strong oxide - 9% and 12%. When choosing blunderbuses it is better to give preference to trusted companies that guarantee good results.
When bleaching apply blunderous the mixture on the hair from those hair that are not easily discoloration is occipital. Whiskey should be dyed at the last moment. Apply the mixture on the hair with a thick brush, evenly distributing the composition on all of the hair from the roots. The ends are painted much faster, so it makes sense to apply them to the composition of the paint.
Lightening hair may be gradual and uneven. The oxygen released from the peroxide, oxidize natural pigment, "corroding" it from the structure of the hair. Whereby the hair becomes empty. Therefore, if a strong lightening is so important, the procedure further toning hair - it restores the hair color, strength, and also makes them softer. The procedure of bleaching to actively generate heat. Not to damage hair, should not be worn on the head of the insulated cap.
The average bleaching of 6 tones takes about an hour. Therefore, the composition does not have dry hair, don't make it too thick.
To check the result during the procedure itself is quite simple - rinse composition from the hair strands and rate the degree of clarification. If you are not satisfied, coat the strand composition again.
The main stages of lightening hair: red - red-red - red - yellow-red - yellow - light yellow.
When your hair turned yellow or light yellow, you need to finish the procedure and rinse hair. After that is to start a hair tinting. Toning hair can be done using soft cream colors without ammonia or a toning shampoo with violet pigments that neutralize unpleasant yellowing of the hair. It is not necessary to keep a toning agent on the hair for a long time, just a few minutes, otherwise you risk to get lilac hair.
Note
Lighten the hair 6 shades is stressful for your hair. Remember that after bleaching, the hair needs constant care: moisturizing and nourishing masks, protective leave-in creams. Improved care will bring life brilliance and beauty to hair bleached.

Also be aware that lighten the hair 6 shades is strong. It is better if you seek help of a professional hairdresser who will be able to choose the type destaining tools for your hair structure and will carry out the procedure of lightening with minimal damage to your hair.
Advice 3: How to lighten hair without damaging them
Every woman knows that paint
hair
in a fiery red, copper, chestnut or black color is not difficult. But lighten up the strands without damaging them – no easy task. Since ancient times, the lightening gave the beauties a lot of hassle and trouble, under the action of the paint and the hair was hard, dry and brittle. To lighten without damaging them, you can only use harmless natural compounds.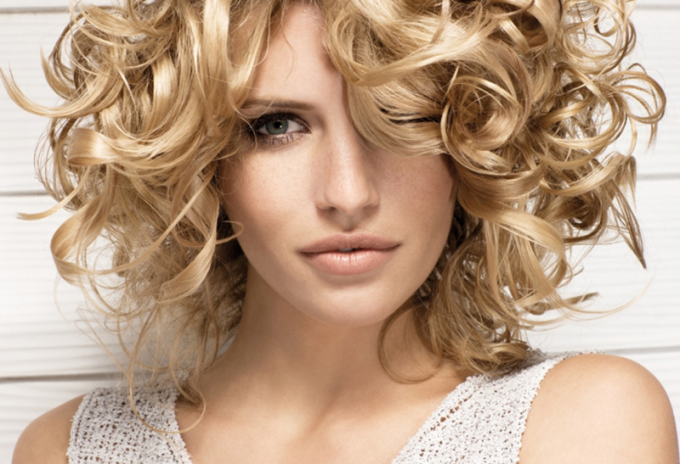 Instruction
Give your hair a beautiful blonde color by using a daily rinse of chamomile or clarifier based on this plant. To prepare the clarifier is not difficult. Pour 200 g of chamomile raw material two glasses of vodka. Insist the resulting tool in a week. Then add in the cooled brewed henna. Leave the mixture for another two weeks. Then strain the tincture and oil her hair every day.
If you want to lighten hair without damaging them, you can use a homemade honey mask. To soften the hair wash them with a mixture of regular shampoo, a pinch of salt and baking soda. Slightly dry and smooth through all their length med. Head cover with scarf on all night and in the morning rinse off the honey mask with warm water. This means perfectly lightens the hair.
Many people know that lemon is a natural lightener of the skin, but few people know that in the same way it acts on hair. Lubricate them with the juice of a freshly squeezed lemon and go to sunbathe. The interaction of sunlight and lemon juice gives a great effect of natural lightening. Remember that repeated use of this method may affect the structure of the hair.
For the preparation of the following composition for decolorizing hair, you will need 20 g chamomile, 20 g of calendula, 4 lemons, 30 g roots Ravna, 50 g honey, 50 g alcohol and half a liter of vinegar. Mix all these components and boil one clarifier. The resulting composition gives a stunning effect to lighten hair.
To lighten hair without damaging them, by using the clarifier on the basis of quality brandy. Two tablespoons of the hot drink mix with a raw egg, 50 grams of yogurt, juice of half a lemon and one teaspoon of regular shampoo. Apply the product on your hair and rinse it only after 8-10 hours. Your strands will have a beautiful light shade.
Advice 4: How to lighten hair a few shades
Women tend to change in appearance, especially a lot of people love to change hair color in dark or, on the contrary, light. Some want to become brunettes, red-haired, others just to lighten your natural color a few tones. This can be done by using hydrogen peroxide.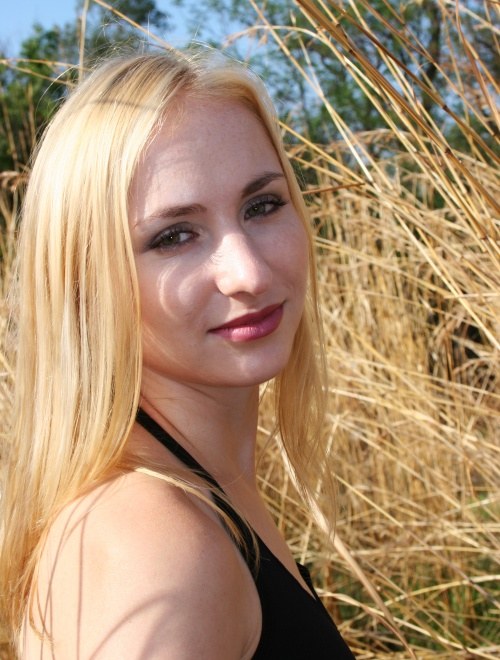 You will need
- a Cup (glass, porcelain, wood, plastic);
- wooden stick;
- a cotton swab;
brush;
- gloves;
hydrogen peroxide;
- liquid soap;
- ammonium bicarbonate;
- the balm
shampoo;
- comb.
Instruction
Prepare a solution of hydrogen peroxide of the desired concentration. For thick, coarse hair take 8-12% solution for thin and sparse enough and 4-8%. The number of diluted peroxide is also important. For thick long hair is required to prepare the lightening mixture more. Focus on the following: 50-60 ml for hair of average length.
Now take a porcelain or glass Cup, plastic, wooden, as long as it was not of metal which can enter into chemical reaction with the hydrogen peroxide. Also prepare a cotton swab, a brush and wooden stick for stirring the mixture, gloves.
Dilute the desired amount of water at the rate of 30 ml water and 40 ml of bleach, add 20 g of liquid soap and 1 tsp bicarbonate of ammonium. Stir with a wooden stick.
Lubricate the skin around the edge of the hair cream and put on the shoulders of the towel or cover up with a sheet. Comb hair, divide their parting. Start to apply lightening mixture. Do it quickly, as it acts immediately after contact with the hair, and it may happen so that the strands will be brighter unevenly.
First moisten the head, then quickly spread with a cotton swab or brush lightening mixture along the entire length, you can use a comb if you hair is short. Just remember that metal objects are prohibited.
After the peroxide is evenly applied on the hair, wait no more than 30 minutes. Cover your head with polyethylene, and furthermore with a towel, you can't – you can burn the hair. Follow the process of clarification, when you get your desired tone, rinse the mixture with warm water. Then apply for a couple of minutes the balm and wash.
Note
You can lighten hair with special paints that are sold in cosmetic departments, they are not burn the hair and easy to apply. It is sufficient to read the instruction attached in the package.
Useful advice
As the hydrogen peroxide dries the hair, making it brittle, then take care of them carefully. Do moisturizing mask, eat right, do not expose to prolonged exposure to the sun.
Advice 5: How to lighten hair using natural remedies
Blonde hair never goes out of fashion, and blondes always flock the hearts of men. And by the girls own Golden-haired image seems easier and more touching.

However, many girls have long tormented by the question - how to lighten hair naturally?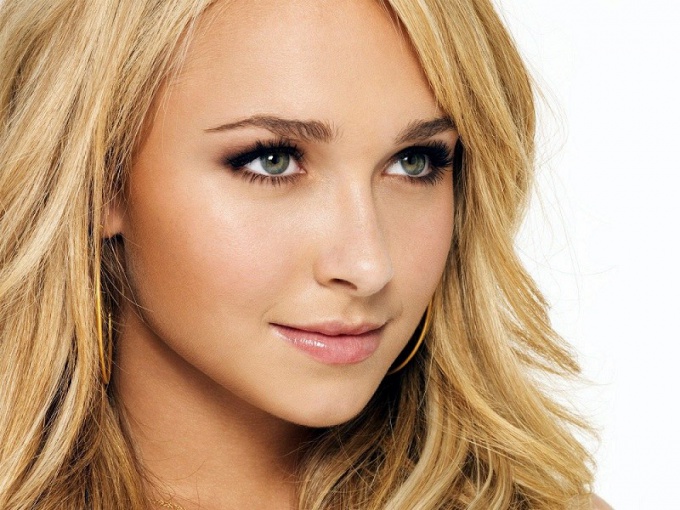 To lighten hair chemicals harmful. And this is especially noticeable in thin hair, which is generally contraindicated for chemical exposure. It is known that by using vegetable dyes henna and Basma, as well as a decoction of onion peel, rhubarb and oak bark can be painted hair in red and dark tones of varying intensity. But here's what we can offer to make your hair lighter?

Such means is, let not many of them. Of course, going blonde from brunette using them would be impossible, but to lighten your hair two or three shades is quite feasible. While it does not hurt the structure of the hair, moreover, such procedures will play a role of mask, and can even strengthen hair, add Shine and improve appearance. Lighten hair natural remedies you can do this quite often for damage. From time to time will be some cumulative effect, that is, locks will gradually become even a little brighter.

The most famous natural way to lighten hair is using lemon juice. Squeeze a few lemons and apply evenly to the hair. The longer will not wash away the juice, the lighter will be the hair. To enhance the effect, well such a procedure carried out on a Sunny day, to be able to substitute the head for the sun. You can combine two things — clarification of hair and a trip to the beach, just opryshkiv hair spray the lemon juice and then went to sunbathe. After 3-4 hours it is advisable to carefully wash my hair, otherwise it can start to sting the scalp and hair will get too dry.

Well lightens the curls cinnamon mixed with honey. For lightening mixture you will need four tablespoons of cinnamon powder, two tablespoons olive oil, half Cup honey and warm water for dilution. All this mass should be spread on wet hair, to insulate and to walk about four hours. You can make this mask even at night: curls acquires extraordinary softness and silkiness at the same time with clarification on a couple of shades.

Many well-known lightening properties of chamomile. It can be used often and you need to keep only half an hour. 100 grams of dried flowers, pour two cups of water, boil five minutes, drain. Add in the broth, 30 g of glycerol. If you use not the entire mixture - you can put leftovers in the refrigerator for future use

Even more effective recipe for rhubarb vinegar. Rhubarb can be bought in the market or in the supermarket. Vinegar need only natural, grape or Apple. They need to pour the rhubarb to cover the top and boil for 15 min, filtered the Obtained composition can also be kept in the refrigerator, a little warming before use. Before each shampooing apply it on the head and keep from half an hour to two hours. For the cumulative effect in the first two weeks will have to do it constantly, and then as needed only at the roots.
Advice 6: What kind of paint is better to lighten hair.
To be blonde is lucky not and to become it is expensive and unsafe for the hair. So fans to argue with his nature should still think whether the game is worth the candle.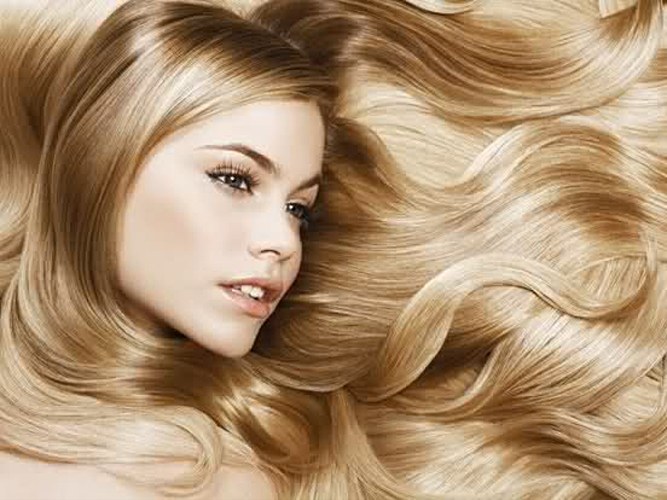 Instruction
The hair is of two kinds – those which do not contain ammonia. The first has a more aggressive, penetrating inside the hair, destroy the natural pigment, which occurs discoloration. Shampoo is more gentle, but keep on the hair is not more than three weeks.
Lightening paints are available in three forms – powder, cream, butter. Powder the most General concern, therefore, is used primarily for popryadno colouring – hair highlighting. Cream and oil are very convenient to use because they do not flow simultaneously with the discoloration pliable.
One of the most popular Garnier ("Garnier"), containing moisturizing and protective ingredients – extracts the oils of wheat, jojoba and olive. In the set with paint, there is a balm that should be applied to the hair after coloring. At this paint four brightening shades – superoverlay, platinum, sand and a natural blond, it is convenient to use, since it is a cream-gel, and staining takes 20 minutes.
Paint L'oreal (l'oreal) is able to lighten even very dark and grey hair will give your hair a yellow tint, kept the contrast Garnier long and thanks to essential oils, collagen and wheat proteins perfectly nourishes the hair while coloring.
If you want to lighten your hair for four to six colours, use the paint Palette ("Palette"). The secret is careful of the impact of this tool – part of it orange oil. In addition, this paint features a rich color palette – it's how you can become a gold, silver, pearl and ash blonde.
Resistance and ability to paint different gray hair dye Wellaton ("Vellaton"), and the thick consistency makes it easy to apply it on hair. The composition includes oxygen-based, B5 serum and therapeutic oils, as well as special light-reflecting components which protects hair from UV rays.
If your own hair color bright enough, but I want to make it lighter for two or three colors, use natural remedies such as chamomile, lemon, honey, rhubarb, yogurt, etc.
Advice 7: How to lighten hair to white
A woman with white hair looks very extravagant. Such a girl is hard to miss. But before embarking on this drastic change in your appearance, you need to think twice. Besides using a conventional (albeit high quality clarifier) make the hair white is not so simple.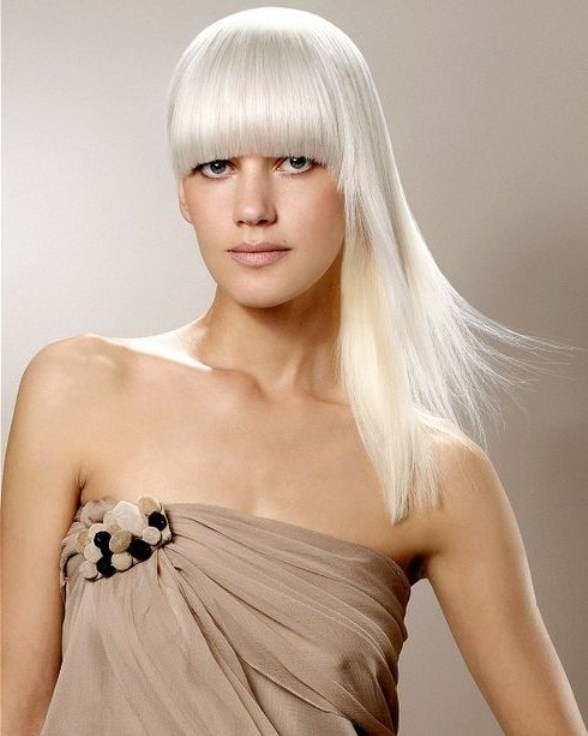 You will need
hydrogen peroxide;
- ammonia;
- liquid soap;
- rubber gloves;
- brush for applying it to the hair;
- glassware for dilution of the mixture.
Instruction
Even if the natural color of your hair is very light, for their bleaching need bleaching with hydrogen peroxide. But it is not recommended to do yourself to the hair is not acquired is not aesthetically pleasing yellowish tint. It is better to consult a professional who will lighten your hair by 4, 5 or 6 tones.
If you decide to lighten hair on their own, then the concentration of hydrogen peroxide should be adjusted depending on the condition of the hair. For fine hair, take a 4-8% solution for hair of medium thickness – 6 to 12%, for the thick – 8-12%. The solution prepared from the calculation of 50-60 g of peroxide for medium length hair and add 5 drops of ammonia. To the mixture add a little liquid soap. The drug is prepared in a glass or ceramic bowl.
Before applying the mixture, the forehead is smeared with cream or vaseline, put on gloves. The drug is applied to washed hair, using a brush made of synthetic bristles. Starting from the back, first treating the hair, not reaching 2 cm from the roots. Only after the desired result is obtained, the product is applied to the hair roots.
Wash the tool with warm water with a small amount of non-alkaline soap, rinsed with acidified water.
If even after this procedure the desired result you got, try tonic blue, or blue color. It should be applied on hair for 20-30 minutes, then rinse with lukewarm water and rinse hair with a solution of vinegar or lemon juice to seal in color and give hair Shine.
Deciding to lighten hair to white, you should understand that this color will require constant support. That the hair is kept a neat appearance even after a month, you will have to lighten the darker regrown hair roots, and also to maintain the white color shielding shampoo and tonics.
Advice 8: How to lighten dyed dark hair
Often women, handsome before the hair in dark
tones
, suddenly decide to radically change your appearance and make your hair several shades lighter. The new color is well formed and entrenched, it's necessary in the first place, to lighten their hair, and then use new paint. How to lighten dyed dark hair? There are few tips following which you will be able to achieve the desired result.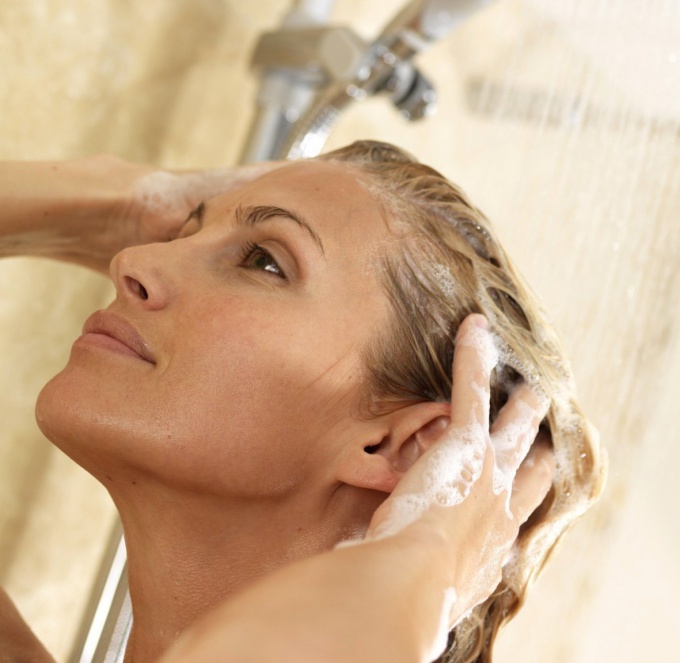 Instruction
Hair coloring always damages their structure, therefore, improper bleaching can lead to dryness, breakage and hair loss. To avoid such undesirable consequences of your experiment with your appearance, it is better to turn in a hair salon. Usually for these purposes, professionals use so-called "slanderous a wash", which includes, Bandaran, oxidizer, water and shampoo.
To lighten the hair gradually.
It is necessary to paint only the roots of hair, each time choosing the paint a couple of shades lighter than the base shade.
It is not necessary to process the ends, which you have already
painted
before, otherwise you will damage them. Thus, gradually brightening the roots, over time you will achieve the necessary light tone.
There are also several popular recipes. To use radical methods such as bleaching with hydrogen peroxide or gidroperita very dangerous, so it is better to resort. Use natural agents such as honey and lemon juice, they are certainly not going to hurt you, of course, if you are not allergic.
To lighten hair with honey or lemon, you need to wash and dry. Then apply honey or lemon juice along the entire length of the hair and put on a thin scarf. Keep this mask takes about ten hours, so it's best to do it at night. Lightening exposed, mainly the roots, with your natural color, so you will have to lighten gradually over a long period of time.
Lighten your hair using chamomile tea, after each shampooing. This method is more efficient than the previous one, and will not cause an allergic reaction.
Advice 9: How to lighten arm hair with hydrogen peroxide
A common problem faced by mostly brunettes are dark arm hair. Use of razors and other mechanical means for their removal leads to the fact that hair start to grow faster and become more rigid. The best option in such a situation can be called bleaching them with hydrogen peroxide.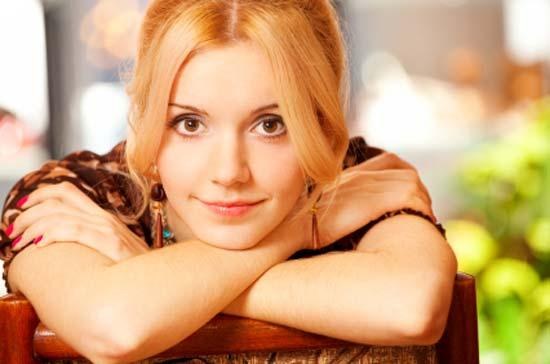 You will need
hydrogen peroxide;
- ammonia;
- powder of sodium bicarbonate;
- glassware;
- rich cream.
Instruction
Purchase in a pharmacy bottle with a 30-percent solution
of hydrogen peroxide
and packaging of ampoules of ammonia (ammonia solution). If the house has no soda, then buy it at the pharmacy (called the powder of sodium bicarbonate).
Before embarking on lightening hair on hands with hydrogen peroxide, read the warning labels on the bottle with this tool. To study it, and be prepared for the fact that this substance is a very strong oxidant and can damage the skin.
In a glass or porcelain dish (best in a tall glass) and dilute a concentrated solution of hydrogen peroxide with warm water. Mix the liquids in equal amounts. In any case, do not use a concentrated solution, can get burned!
In another bowl (in this case, it's like a porcelain bowl) mix 50 ml of the prepared solution of hydrogen peroxide with the contents of the vials of ammonia. To the mixture add one teaspoon of the powder of sodium bicarbonate.
Do not rush to immediately apply the obtained reagent on the entire surface of the skin. First check for an allergic reaction. To do this, fold the hands, apply a light touch porcelain spoon-one drop of the mixture and wait for 10 to 15 minutes. To bleaching proceed only in the absence of redness and severe itching of the skin.
The same spoon brush the hair on the hands with the mixture. Remember to RUB the chemical into the skin it is not necessary to particularly tender areas are not affected, apply a fatty cream.
Wait for the result for about one hour. Be prepared for a slight tingling or burning sensation, but if it will intensify and become unbearable, immediately rinse the mixture with the hands, without waiting for the expiration of the allotted time.
After one hour rinse the applied mixture with hands using warm water discomfort will be less and the skin gets red.
Be sure to apply on the treated areas of the skin, it is best reserved for kids.
Be prepared for the fact that the skin on the hands within couple of days will be somewhat more light in the places where they lighten hair.