Instruction
If you decided to connect his life with a professional cooking, as a first step, the perfect culinary technical schools. The admission is conducted after the 9th class of secondary school and after upper secondary education. After 9th grade it makes sense to go to culinary school, if you want to obtain a diploma the cooks early and immediately start working. General education program 10-11 class you will teach, but to learn will be easier than in a regular school. The curricula of technical colleges for students enrolled after the 9th grade for 4 years, and after 11-th - 3. As a result of training in the culinary College you will receive a General secondary education and diploma chef or pastry chef of the third or fourth category.
After 11
-th grade you can get and the higher culinary education. As a rule the institutions of the trade there are specialty "Technology of food productions", after which you will receive the diploma of the cook-technologist who not only knows how to cook, but also has knowledge on the organization of the process, calculation of ingredients, menu planning and routings. In addition, the Institute will teach you management of catering enterprises, the fundamentals of commodity research and examination of products. Duration of training in bachelor is 4 years.
Most culinary colleges and Universities run short courses for cooks, which allow for 2-3 months to get basic knowledge on technology of food production. This option is ideal for those who are already working as a cook or assistant chef with no special training, because it gives the opportunity to obtain a diploma the chef of the third category, and for those who just want to learn to cook better at home. Typically, courses include theoretical training on the technology of processing and cooking, costing products, nutrition and practical sessions under the guidance of a teacher.
Another way to become a chef - training abroad. In Europe and the United States there are many institutions of cooking, learning the subtleties of cooking business. It should be noted that the culinary education abroad, unlike our country, is quite expensive. For example, for a full course of study in a world-renowned school Le Cordon Bleu will have to pay about one million rubles. Naturally, this degree is higher than diploma culinary College.
Note
I work as a cook there are a number medical contraindications, such as respiratory diseases,
cardiovascular system, digestive system, kidneys and urinary tract, musculoskeletal system, nervous system, and skin diseases localized on the hands, bacteriocarrier.
Useful advice
You can become a cook without special education. Many restaurants regularly recruit staff with training on the job. Of course, in this case, it will have to start from the lowest position of sous chef.
Advice 2 : How to learn to cook
Cook is the most peaceful profession. It's so delicious, cozy, useful and creative. What does chef - we all know from childhood. And everyone at least once tried his hand as a chef in your own kitchen. But few seek to build a professional career in the field of cooking. To master, you need to have perseverance, patience, good memory and a rich imagination, to be in excellent physical shape and have a lot to learn.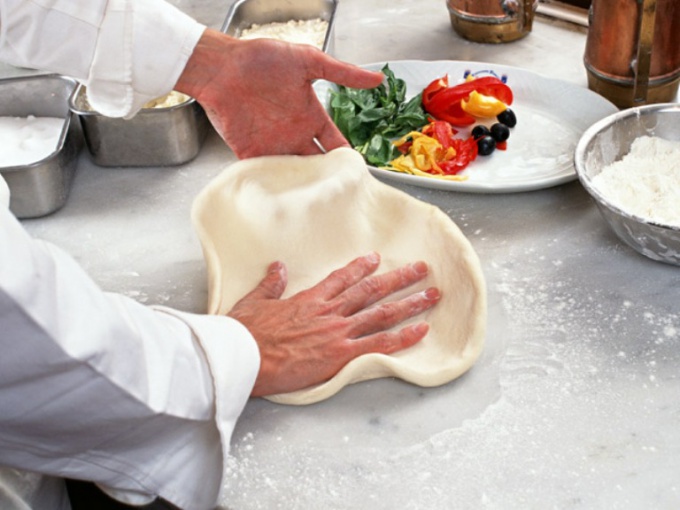 Instruction
The first skills of cooking healthy and delicious food the kids get, helping my mother or grandmother. If you, the parent noticed the child's interest in combining products, give the opportunity to develop abilities to the full. Tell the cook about the properties of products, teach proper use of kitchen appliances, cook together simple meals and make them attractive.
Need to practice cooking with children you will find in special books, which are a large assortment of shops. On many channels, especially for children, there is a special program that tells about the properties of products and rules of their preparation. In addition, in large cities on the basis of restaurants and cafes cooking classes with the children.
The next step will be the school technology lessons. At many institutions their program contains a section cooking. The classes are organized so that students had the opportunity not only to get a General idea about the profession of a cook, but try it in practice. Traditionally, the basics of cooking learn girl. However, if the young man firmly decided on a career choice and will not experience the psychological discomfort, you can negotiate with the school about access to these lessons.
After graduating from secondary school comes the choice of professional educational institutions. Becoming a chef by enrolling in an institution of secondary education: vocational school, technical school, College. Training is conducted on the basis of 9 classes and 11 classes. In the first case study will last 3 years. During this time the student will learn the disciplines General education course, similar to the 10-11 grade of secondary school and acquire professional skills. For graduates of 11 classes provided training only in special subjects for 1.5-2 years.
Future chefs are learning chemistry, biology, principles of physiology of nutrition, sanitation and hygiene, processing and storing food, methods of organizing food production, rules of cooking, culinary features and more. Theoretical knowledge is fixed in the course of practical training and industrial practice. After successful completion of final examinations students are awarded the qualification of "Chef" or "pastry Chef" 3 or 4 digits.
To continue the culinary skill attainment in higher education. Training in this area are, for example, Russian economic Academy im. G. V. Plekhanov and Moscow state University of food production. Read more about universities with the specialty of culinary profile, you can find on the Internet, from directories of educational institutions or in the education Department of the regional administration.
Programs of universities formed taking into account the latest scientific achievements. However, pay attention to the fact that higher education gives a great theoretical knowledge, mainly on the organization and management of enterprises the culinary field. At the same time universities have developed extensive contacts with foreign colleagues and there is a student exchange program that gives you the opportunity to experience the charm of a true national cuisine.
Theoretical base of education must be underpinned by practical skills. Actively participate in contests of skill, qualification increase courses, seminars, trainings, communicate in the professional community and watch the experienced chefs.
Note
A chef can't work a person suffering from some types of acute and chronic diseases: asthma, hypertension, heart disease, gastritis, peptic ulcer disease, diabetes mellitus, renal failure, rheumatism, spinal deformity and chest, eczema, and bacteria carrying.
Useful advice
The Russian proverb says: "a Good cook is worth the doctor"
Advice 3 : How to become a chef
Marketers claim that the popularity of any restaurant rests on "three pillars": good service, atmosphere and skill of the chef. Sometimes this skill is able to make the restaurant a visit, even when the remaining components of success is not perfect, but, of course, the chef must be very hard. It is clear that such professionals are always in demand and their labor is estimated by owners of restaurants is very high.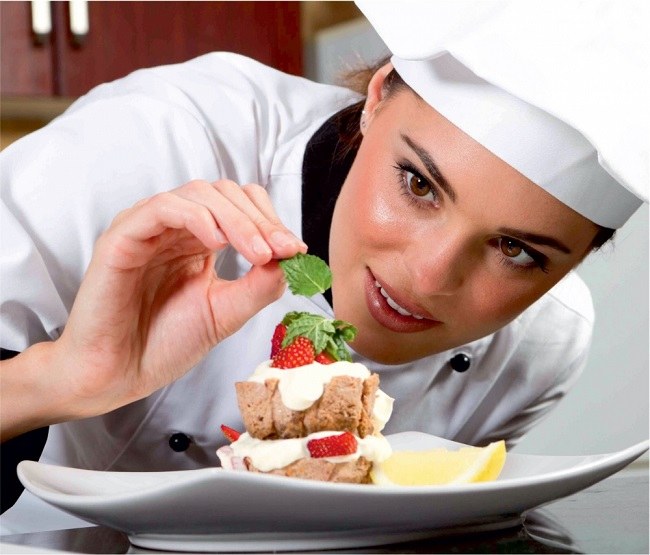 The features of the profession of chef

Many people think that any special education to the chef is not required – just enough to be able to cook and love this occupation as millions of Housewives pleasing a tasty meal at home. But this view is mistaken. First, between the preparation of dinner for a few people, and those, which are several hundred, there's a big difference, including technological. Second, the range of dishes that need to be able to cook the chef, in the tens if not hundreds of times wider than any of the home menu. Thirdly, the chef of the highest class practically does not use ready-made recipes, and should be able to improvise, but to create new dishes were delicious. And for that you need to know many secrets of thermal and mechanical processing of products, their compatibility and required ratios. And fourth, most importantly, without which, even knowing all these details people will never be able to become a good chef, it is an innate talent for cooking.

Where to special education

Such a profession exists in the list of specialties, graduates of some universities, schools or colleges. You can also obtain the diploma of chefs, spending on such training only a few months or even weeks. These schools teach the theory of cooking business: the rules of choice, storage and processing of products, the recipe of the most popular dishes principles of preparing food. But, unfortunately, full of practical skills the graduates of such institutions in the process of learning do not receive, they are more suitable for managerial activities.

But, nevertheless, the theoretical knowledge will be necessary and required if, after the end of such an institution you will take care of the necessary practice. Some cafes and restaurants offer food to the graduates of institutes and colleges, free training in the kitchen, and you can even get a scholarship. But among these restaurants are mostly restaurants and fast food outlets or network.

In the kitchen of a good restaurant or café, you can get even without "crusts" on special education, but in this case practice will give you more difficult, and will have to start with the dirty work – washing dishes and washing vegetables. However, employers are not willing to take a staff of people without education. In this case it is important to get good professional guidance and to receive from him a learned skill. And to consolidate the knowledge and skills you can always pay for courses and master classes held by famous chefs, including abroad.