You will need
- money for entertainment;
- possible items for a picnic.
Instruction
The first thing that comes to mind - somewhere together to go. In a cafe or in the movies. And you can remember your childhood and ride in the Park on the rides. Admit it, did you had time to visit all the museums and theatres? So why not join the wonderful?
Yes, and such favorite children places like the zoo, circus, Dolphinarium and interesting adults.
Somewhere to go if you have only 2 free days, of course, difficult. Travel is better to postpone the holiday. But to visit the nearby town of field you will have. Can find on the Internet about interesting routes, sights, and boldly go. If the weather allows, can the two of us to walk in his native city. Believe me, you will see the familiar street, not like in the morning rush out of the bus window.
In good weather, get out into nature. Go into the woods or water. Can have a picnic, a photo shoot, to swim, just take a walk and get some fresh air. It can be a walk for a couple of hours, or a small hike where you can build a fire and spend the night in the tent. Take a ball or badminton, and stretch your legs after sitting in the office. In winter, grab your sled and feel free to play snowballs, make snowman and ride a roller coaster.
But it so happens that finances sing romances, or the weather disappoint. Or you are so tired at work that to go somewhere neither the strength nor the desire. The house is also perfectly possible to have fun. For example, to watch interesting movies. Or cook something special. For example, in some families, the weekend is always baking a cake for the first time, or cook an unusual dish.
At home entertain themselves with games. Just not a computer, although there are couples who are happy to fight on the network. But the question now is about Board games. Dominoes, checkers, chess, cards. "Monopoly, "Manager", "Munchkin". Or word games - crocodile, associations, fortune-teller. Give food to the mind together is very exciting! But if you have children, what's to stop all together to assemble the mosaic, the designers?
In the end, the weekend you can have sex not when you have the time and energy, and when you want. Can have a day of experimenting - try new positions or locations, for example, do it in the kitchen or in the garden. Try to arrange the day without clothes. And you can arrange your beloved a romantic evening or a strip, with the continuation.
If you have no children, you generally can do anything. This does not mean that you will become parents wither away from boredom and the monotony of four walls. Just with small children do not go to the disco, or on a long hike. And in the theater, the kid just won't stay. So while there is time, try to catch as much as possible.

Often with the baby, you spend a weekend or a trio, or you have somewhere to go on stage. But if you have grandparents, why not send the child to stay with him for a few days? Believe me, everyone will have a lot of positive emotions. After all, the elderly, and the grandchildren have time to get bored, and you get a little rest from the boundless energy of their beloved child, and remember that you are not only parents, but also spouses.
Advice 2 : How to spend a weekend without money
To best know how to spend some time without
money
of course students. And since many of us students were, and some not hurt at this time to prepare - try to spend a
weekend
without
money
is interesting and exciting.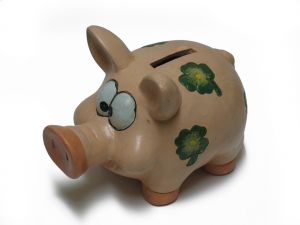 You will need
The game "Twister", "Monopoly", a tray of eggs, camera, friends
Instruction
Saturday morning will be dedicated to a strong healthy sleep after the working week it would be nice to get some sleep. Moreover, the longer you sleep, the longer you don't care about the food. Money you don't have, and the refrigerator is only a dozen eggs. After Breakfast scrambled eggs, spend a bit of time for cleaning. View old photos in albums, select the ones that cause the most pleasant emotions and place them in prominent places.
For the evening, invite friends to visit. The theme of the evening will declare as "Resting play", advance warning friends about the contents of the refrigerator and wallet. So you don't have to worry about their own stomach and the preservation of chicken eggs. In advance ask around from friends that there are games "Monopoly" and "Twister".
Spend the evening with friends over games. If "Monopoly" and "Twister" at anybody from friends is not found, do not worry. There are no less beautiful game "Mafia" and "Crocodile", popular in recent years. To their credit, they are not only popular but also very interesting and entertaining. You will not notice how now and Saturday came to an end, and you are well fed and cheerful.
Wake up Sunday, when the morning songs of the birds can no longer be heard, but the sun is in Zenith. Take in hands a camera and one or a few good friends or girlfriends and go on a photo shoot. Do not forget that the money we have, so to stay close to home is not recommended - back to back, too, on foot. Explore the native surroundings. You will be surprised how many interesting things you never noticed near his home. And the photos will remain in the memory of the place where you now live.
Come and visit one of his friends, maybe feed you a delicious dinner. But if not - remember, in the fridge you are waiting for the eggs which will make a wonderful eggs. Of course, these weekend will be a celebration of your stomach. But you or remember student days, and prepare for them thoroughly. And stop being afraid of such weekends, they too can spend fun and useful.
Useful advice
Prepare for cash-strapped their weekends in advance. Ask around from friends and other Board games such as Monopoly or Twister.
Advice 3 : How to spend time with her husband
Many families after some time after the wedding, confronted with the fact that in the evenings everyone does their job. As a consequence, lost intimacy, each feels his loneliness, and the family disintegrates. In such a situation, women have shown their initiative and organize joint timespending and such in the evening their husbands and then waiting with impatience and interest.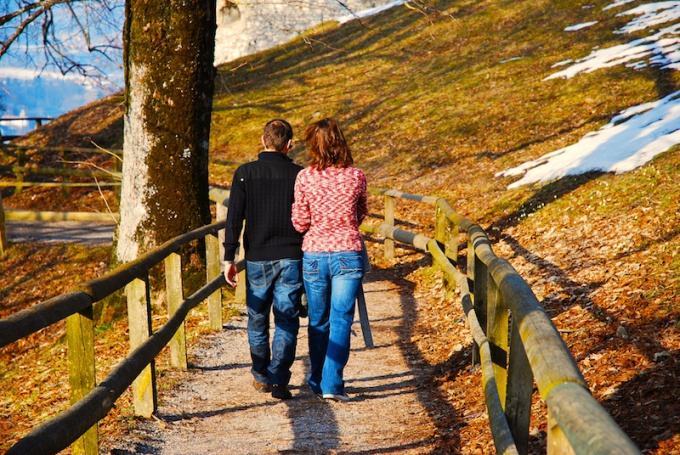 Instruction
Diversify joint leisure or desktop intellectual games. And even for a certain day of the week will be assigned their own game: for example, on Mondays you play dominoes on Tuesday collect puzzles, and on Wednesday, work crossword puzzles. Try to select puzzles from a larger number of particles – then the pleasure from the collected image will get more. And, you can one word make many other words. Winner – candy or a strong kiss. You can add games spice – let the loser removes a piece of clothing.
If your husband spends his evenings playing computer games, encourage them to play together. There are flash games (e.g., volleyball or quests) in which you can manage multiple players. Even shooting games or just puzzle computer game will allow you to discuss together the strategy and solution. So you time together spend it, and laugh, and relate.
If you are a supporter of outdoor activities and nature walks, go to the Park. Of entertainment there – the mass. Take a ride on the carousel, eat a bowl of that favorite childhood ice cream and go to the shooting range. A race to knock down all the targets, undoubtedly, your husband will love it. Try to organize a sleepover in the nature or just to go fishing with him. If you do not want to sit with a fishing rod, you can cook on the fire, mulled wine – your spouse will appreciate this concern.
Try once a week to discover new corners of your city, learn the history of these places, to please yourself tea in a cafe and discuss what they saw and heard. Stroll along old bridges, visit near new monuments or take pictures in the Park. This will leave many memories and impressions, and the company can share interesting facts with your friends.
For lovers to relax not only for the soul but for the body, fit a joint trip to the sauna. Assign a particular day when at least once a month you will walk together to the bath. You can take honey and aromatic oils to massage each other, rubbing their back, hover brooms. Finally, fragrant lime, mint, or flower tea, which you relax.
Even if you don't want to go somewhere or to go, easy to arrange a romantic evening at home easy. A pair of candles, fruit, wine and your love and affection. And then your favorite will never stay late
at work
.
Advice 4 : Where to go with husband
Children took the grandparents, and the spouses expected ahead of a long weekend - most of the time to find interesting options of where to go his wife with her husband.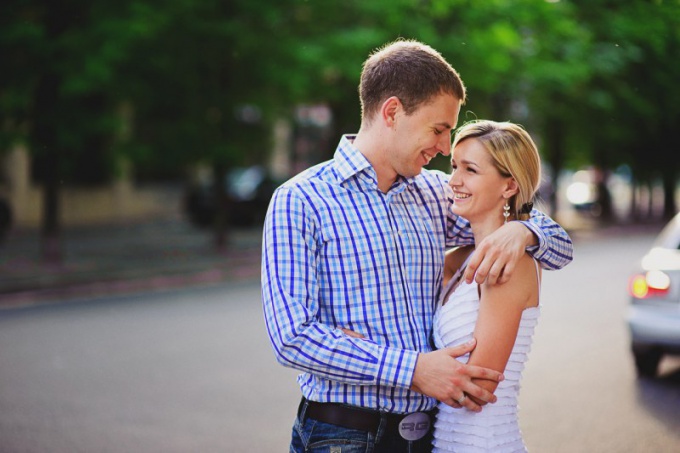 Instruction
Visit the itinerant exhibition that arrived in your city. Some of them may be in your interests as the exhibition of animals and plants, wax, and exhibitions of sculptures, paintings, applied arts, human achievements in various fields with the right of sale and exhibition material. Exhibitions learn something new and maybe make a major purchase for your home interior.
If you have not been to the theatre, Opera, operetta, visit the new setting. It may be a theatrical production as your artistic troupes of the city, and visitors from near and far abroad. Evening spent alone with the high art that inspires, soothes, adjusts a couple in a romantic mood.
Energetic couples will have a wonderful time on the dance floor in a nightclub. If the spouses believe that their age has gone beyond youth discos, you can ask online urban forums, where dance parties are held for couples. Waltz or tango with her own husband – what could be better?
Other places that will allow you to diversify your day, can be called a billiard, karaoke centre, bowling, karts, sauna (bath), water Park, amusement Park for adults. Choose the option that your couple will have more to taste.
For relaxation, for healing the body of both spouses and raising the General tone, mood, choose Hiking skiing, ice-skating at the city rink, sledding hills surrounding the city.
Remove for a day cabin at the tourist camp or in the houses and join in with the person you love fishing, picking berries and mushrooms, useful herbs, walks in coniferous or deciduous forest, swimming in the lake, playing badminton.
Do not forget that your couple have friends, pals, with whom you will very rarely act on its own communicate and I would like to do this more often. Arrange a meeting at your or their site, get involved and join a club, a café, the same ice rink. Socializing with friends will lift your spirits, give psychological discharge.