You will need
- Internet;
- the mobile phone.
Instruction
If you want to earn a large sum of money, you can try to do it with the help of modern technology and by the eternal thirst of our citizens to buy cheaper. It offers several options for modern business based on the principle of "buy-sell". Here you should remember the main rule – look for places where goods are sold cheap in order to sell them at a higher price.
So where to buy cheap:

- Online store. Due to the fact that he didn't need to rent office space and pay a huge staff, cost of household appliances (refrigerators, televisions, mobile phones, washing machines, etc.) is lower than in conventional stores by 10-20%.
Catalogs of clothes and shoes. Thick directories like "Otto" from time to time arrange seasonal sales of their products – you can buy, for example, a sweater with a discount from 20 to 80%.
- Ordering clothes from the US. Prices for summer and winter clothes from America are much lower than in Russia. You can order clothes at 20-30% lower, and that's including shipping. Even more profitable, if you join a community online that collects wholesale order, you will save more extra discount.
Seasonal discounts and promotions, sales. It is important to know the exact start time of the discount. If you make it to the outlet, you will be able to purchase two refrigerators for the price of one. If your intention is to get a discount of 10-30% on winter boots, buy from in late winter - early spring. In principle, many supermarkets always have products with yellow price tags (off).
Shopping second-hand. Not all the goods in the second-hand worn and rubbed: often they get things that simply are not sold out in the store and hanging with the factory label. Sometimes to search for brand shopping you will have to review almost the whole range of second-hand.
Sites that sell discount coupons. Here you all should be clear: buy for a penny discount coupon, and then purchase a merchandise with savings from 50 to 90%.
- Wholesalers that sell goods in small quantities.
So, it was a source of cheap goods, but where and to whom you can sell it? This is your acquaintances, relatives, friends and work colleagues. To get their benefits (10-30% of the cost), you can:

- to hand over the goods in a thrift store;
to sell in the market or in a private store;
- to find buyers using newspaper free classified ads or through the Internet;
opening your online store, do not need a lot of money.
The system is simple – in one place I bought cheaply, to sell at a higher price.
Advice 2: Resale of goods as a way of earning
Lately a lot of popularity is gaining earnings on the resale of products from popular overseas online stores.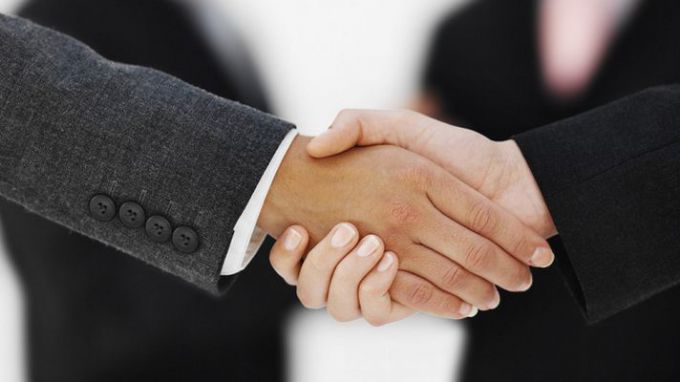 The system works is very simple: choose a product that will advertise any way you want (on your website, blog or page in social networks and so on), post the link and receive orders.
After receiving the order, place it from the seller, buy the goods at a discount and resell to your buyer. This way of earning money good that you do not need to receive the ordered goods, it must be shipped to your customer on his address.
One of the advantages of such works: making a profit from the sale of goods only for posting links and order.
Of the minuses: an unknown seller, he will send your order to the buyer or not, is anyone's guess. The quality of sold goods also no know, its sent to your buyer directly. And another minus, the seller of the trading platform has already received their profits from your order, the rest did not care. Dispute it you will not open, and the buyer will bear full responsibility for received money from him.
Another way of earning on the resale of goods is not less risky and profitable.
Is the resale of products purchased by you. Unfortunately, very often the goods come in poor quality, especially the copy brands. They produce artisanal, almost without thinking about quality, only quantity driven. You have to look for the goods of factory production, and it is very difficult. For a simple layman to find the products factory production of excellent quality and at a reasonable price is almost impossible. So before you begin this kind of earnings, must be carefully prepared. To create a site or group in social networks, where to place products for sale.
Find factory audited supplier, order a sample for testing. To test it, make photos and videos of the product. Put it on a website or in a group. And to take orders. Receiving the money from the buyer, make an order with the supplier. Unfortunately, suppliers do not agree to retail, so you have to buy goods wholesale, or so-called minimum order. Remember, your buyer must know all the conditions of payment and delivery. This information should be listed on your site or in a group.
Also, in order to protect themselves and avoid problems with the law, your business must be registered officially.