Instruction
Select and specify topic of the text (what is it about?) and its relevance, significance for the reader. Reflect this information in the introduction of your essay.
Start writing the main part of the composition. Highlight the problem raised by the author in the text. Comment on the problem from the point of view of the author. Describe the main idea of the text (i.e. the author's position on the problem) in the form of approval.
Determine whether you agree with the author's position, state their own point of view. Then give the arguments that support your agreement or disagreement, there should be at least 3. Use your own life experience, reasoning, examples from literary works.
Use text-to-speech clichés and evaluative words. For example: "share point", to "recognize the dignity", "can not remain indifferent", "sorry, have to object to", "should recognize/celebrate", "I agree," "no doubt", "the author defends a point of view," "it is important to note that", "summarizing", "to conclude/the conclusion".
To ensure that the text was too lively and interesting, use adjectives, metaphors, metonymy, impersonation, comparison, allegory, and other means of expression.
Make sure that the text was logical. To link sentences use introductory words (also, therefore, furthermore, etc.). Break up the text into paragraphs. Be sure to check spelling and punctuation, it is no less important than the meaning of the work.
Logical conclusion completes the text. In this brief reflect the conclusions to which you came as a result of the work on the text and thoughts on the issue.
Advice 2: How to write an essay in Russian language
Essay on the Russian language is part of the unified state examination in this subject. A well-written essay should be divided into introduction, main part, which deals with the issue raised in the topic, conclusion.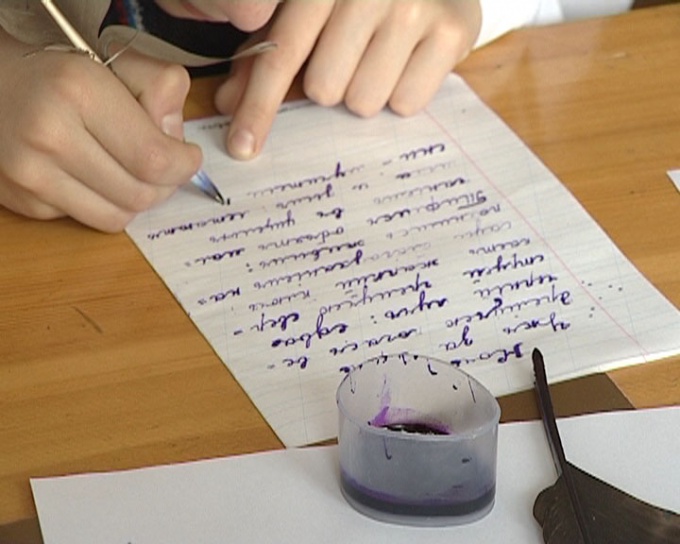 Instruction
The introduction should not be too long – enough to write a couple of sentences in which you will draw the reader to your arguments. If you asked an essay on any literary work, write a few words about the author, about his place in Russian literature and the work itself. Can you mention some quote that suits the theme of the work.
If you write essay-argument, start with a rhetorical question that I will try to answer in the future, or with General reasoning on the subject. Use of such patterns of sentence structure : "the Author ... is known not only in our country but also abroad", "Not in vain ... considered a classic of Russian literature", "Work has a special place in the work of...", "we All think about the problem....".
The bulk of the essays start with a more detailed consideration of a literary work on the subject, reveal the author's position, and then proceed to the presentation of his point of view. You can agree or disagree with the author, to have an ambivalent attitude to the product or its dissenting position on a given problem. If your work deals with a General topic, it is better to bring some famous quote or poem, mention the author, whose works were considered a similar problem. In any case, feel free to highlight your position, but do it intelligently and sensitively. Express their opinion, beginning with the words: "it is Impossible to disagree with ...", "I (don't) think...", "Opinion ... seems to me ...".
Conclusion. Do not make it too big, enough for four to five sentences. Summarize everything what is wrote in your essay, make any findings in this part of their work. The conclusion should start with "so ... ", "In conclusion I would like to say about ....", "So....".
Note
For a successful essay is important not only its content, but also literacy, so don't forget to watch your spelling and figures of speech.
Advice 3: How to learn to speak correctly in Russian
Russian language is one of the most unique and intricate languages in the world, so to learn how to talk to him quite a challenge even for the media. But there is nothing unattainable, especially if you ask for and make a certain amount of effort. So how do you master it to perfection?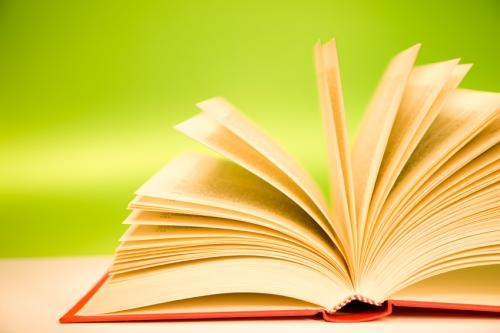 You will need
Manuals, literature, and practice.
Instruction
Read books, both traditional paper and electronic. As a rule, it is best to communicate in
Russian with
those people who are in my life read a lot different literature, ranging from classical masterpieces, encyclopedias and ending with contemporary fiction. In addition, reading improving writing literacy, which is important. Currently, widespread audio books, listening to which can significantly add to your vocabulary and learn many new and interesting things about the features of Russian speech.
Regularly stay in touch with lots of people. Meet with them, talk on the phone, communicate via the Internet. This will allow you a practical way to hone language skills. Try not to use in his speech word-parasites, formulaic expressions, slang and profanities. It is better to replace the whole speech "garbage" literary speech. Learn how to build sentences so you could understand the source. Talking about something, try to replace repeated words with synonyms.
Find one or more mentors whose conversation makes you a positive impression. Persuade them to share valuable secrets with which they have managed to master the Russian language. Practice with them in conversations and discussions on various topics, as well as in the other verbal battles.
Start to create. Writing poetry, stories, illustrations, slogans perfectly develops thinking and communication skills. From time to time return to the unfinished and finished works, "grind" them and bring to perfection.
Before you speak, mentally think through the whole phrase. Gradually, this process will take less and less time. Weigh every word. Your task - to learn effectively, competently and distinctive to Express their own thoughts depending on the specific listener. In other words, you need some flexibility, an individual approach to the source.
Don't be afraid of mistakes, still they are impossible to hedge. It is better to act and be wrong than do nothing. Monitor your speech-blunders through the recordings on the recorder and try to avoid them afterwards.
Useful advice
If you don't like to learn something on their own, enroll in group courses of the Russian language or oratory that will help you finally start to be proud of their speech.