You will need
- Bicycle hire;
money.
helmet.
Instruction
Think about why the parents refuse to buy you a bike. They may have financial difficulties or they are worried for your safety. It is possible that you simply have nowhere to store a Bicycle or even have a place to skate. Analysis of the reasons for refusal and will be the main reason for further action.
Think about how you can solve the problem where you have no bike. If it is only money, and you are already in the age where you can look for jobs, go for it. Today, the choice of bikes is quite large, and make for a simple but qualitative model is possible even during the summer holidays. If we are talking about other obstacles begin to overcome them steadily and gradually.
Demonstrate the desire to move, play sports, spend time actively. Show your parents that a Bicycle you need in order to stay healthy and spending time playing computer games, and the fresh air.
Convince parents that you are in control of their own safety. For example, if you ran the roadway in the wrong place, they have good reason to believe you are careless and reckless. Prove that you always stick to the necessary requirements for cyclists to ride in a special helmet and follow traffic rules. Promise that you will not engage on bike extreme types of riding.
Rent a Bicycle or with friends for a while. Leave it and show your parents how happy you are. Seeing your happy face, they will want to please you like you buy.
Note
You shouldn't throw tantrums and "moan". So you will only irritate the parents. Adults certainly wish you the best and will buy you a bike if you ask about it more gently and reasonably.
Useful advice
If you constantly spend time in the company of good friends, who like your parents, hint that all the guys bikes already there. Parents are unlikely to want you to feel left out, and speed up the purchase.
Advice 2: How to convince parents
Sometimes it is very difficult to convince parents into anything, especially when it comes to serious things, such as buying computer, aquarium, dog or let you go to visit friends overnight.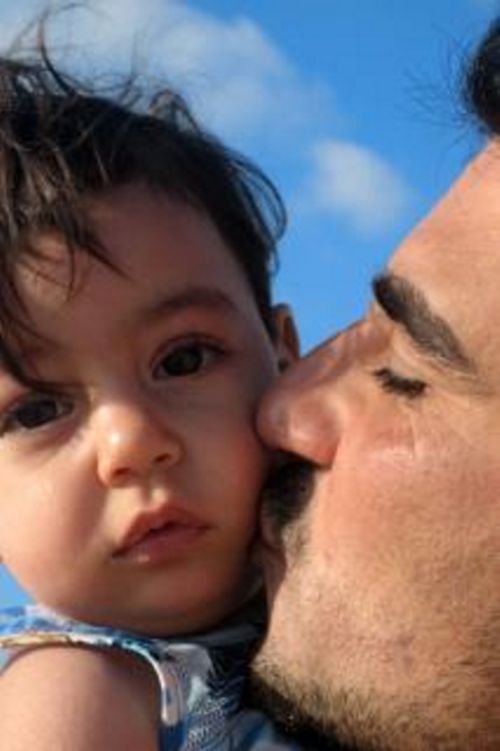 Instruction
If you really need something to convince parents, but you don't know how to begin, try to understand what prevents them to give their consent immediately. No need to fight, and just figure out their response to your request.
In order for your request not looked childish Caprice, which is not worth paying attention to, think about what you kind of thing, or trip is so necessary.
I can say that your friends have a similar laptop, mobile phone, or their parents go on a camping trip, and you will have to stay home. To give examples can only after you will be able to explain why this thing is important to you.
If you ever promise to your parents in return for the purchase, trip, you should keep it, otherwise next time you won't believe and deem not responsible enough and an adult to trust you. For example, you promised that if you buy a laptop, you will finish study this year on "perfectly". But you are too lazy to learn the lessons, want to play new exciting games, walk on the street. You break the promise, and the result is parents can simply select the computer you have, while your GPA will not rise up to the promised standard.
Never quarrel with parents, if something they are asking for. If you can't buy an expensive thing because of lack of money, it is not necessary to scream, fall to the floor in hysterics, blaming parents in poverty – and so they are doing everything they can to make you dressed and fed. Try to cancel part of your pocket money to pay part of the amount for your desired item. This once again proves to parents that you are old enough and know the value of money.
If you need to go somewhere, do not hesitate to call for help of his friends, whom your parents trust. If your friends vouch for you, it is possible to permit you have started by the event.
Useful advice
Do not act against the will of the parents because once you do that they are evil, it will be very difficult for something to get them in the future. If you are denied, wait for a while maybe things will change in your favor.