Instruction
So, you had an Epiphany, the idea came from. Can it be patented? No. The civil code does not give such possibility – the idea that something ephemeral, not falling into any category or classification.
But you still want to "protect" their idea, to declare to her their rights. This can be done in that case, if the idea has already received "material, tangible embodiment.

For starters, you need to decide what type of ideas does your idea. Consider two basic types of ideas.
First: ideas related to art and culture, aesthetic, or informational. In this case, you can publish your literary or musical work, a scientific article and to consolidate their "intellectual product" for a copyright to be printed on the pages of publications. Thus, the fact of publication, will have to prove ownership of this idea to you.

The second type of ideas associated with the invention, including industrial and technical. In this case, to protect your idea, you need to take some practical steps.
First try to define what, in fact, a patent. A patent is a document that certifies and establishes your authorship and your exclusive right to own the invention.

This means that the idea should of thought put into the category of material object - industrial design, model.
So, you produce a model or sample of your invention. Then, for this sample, which can be touched and thoroughly examine you apply for a patent.

Also, as an option, you can patent a "technical essence" of his invention, it may be a sequence of steps impact on material objects, and, again, through financial instruments (funds). The development of this kind, namely the idea that has expressed a specific technical form that can be patented.

Remember that there is one feature that must be observed: the solution (sequence) has to be really original, and its technical solution should not be currently known.
If you have doubts about whether you will be able to cope with all the tasks you need to patent your idea, you can ask for help from a professional.

The professional in this field is called a patent attorney. On your behalf a patent attorney will instead lead you all business in the patent.
Note
In Russia, patents are issued only by government agencies. Before to take steps in this direction, go to the websites of Rospatent and Sojuzpatent - there's a lot of useful information, and also have the opportunity to ask the expert.
Useful advice
Remember, it's better if you manage the whole process of making sample/model/invention to keep secret, without the presence of prying eyes and ears.
Advice 2 : How to find a patent for the invention
Patent services of all countries of the world are required by law to make information about inventions open. This applies to both existing and expired patents. The most convenient to access them via the Internet.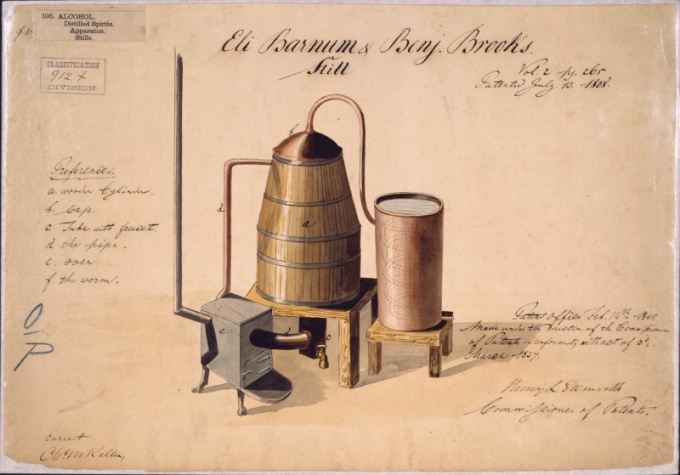 Instruction
To gain access to Russian and Soviet patent, enter in the address bar of the browser to the following url: http://www1.fips.ru/wps/portal/Registers/.
Find the link "Register of inventions" and go to it. This link is dynamic and every time is automatically generated again, so bring it directly impossible.
All 2.5 million patents Russia and USSR in the list are grouped by the hundreds of thousands. Select from the list which one you are interested in.
Similarly select the desired tens of thousands, thousands, and then hundreds of documents.
When the range of the search will be limited to one hundred, it will display a list of its constituent documents. Select the desired among them. If a patent is obtained before the beginning of the nineties the twenty-first century, it is presented only in graphical form, in TIFF format. Download have from one to five files of about 80 KB. More new patents are additionally presented in text form and read them directly on the website. But this does not negate the possibility if you wish to download them as images.
To view files in TIFF format, use the Linux utility display supplied with the system ImageMagick. Don't confuse it with the Display program that is part of KDE. In Windows this file format is opened by the program "image Viewer and faxes".
The U.S. patents are presented on the official website of the U.S. patent and trademark office - USPTO, which stands for United States Patent and Trademark Office. To find the patent, click on the following link: http://www.uspto.gov/patents/process/search/index.jsp.
Select the search method. Patents obtained until 1976, presented in text and graphic form, and earlier - only in the graphic. You can download them in PDF format. To view these documents suitable cross-platform Adobe Reader, as well as its numerous analogues: XPdf, Foxit Reader, and others.
Us patents and presented at several other sites, among which the most convenient is the following: http://www.google.com/patents. A distinctive feature - the presence in the text (recognized) even those patents that are not represented in this form on the official website of the USPTO. However, those documents which in the original have print defects, the site is laid out with numerous recognition errors.