You will need
Windows Explorer (any window), text editor, Total Commander.
Instruction
To find hidden files or folders, you need to make them visible to the user. Therefore, open any Explorer window (My computer , My documents ). Click the "tools" menu - select "folder options . In the new window select the View tab and under Additional content, select "Show hidden files and folders . Click OK . Then you can see all hidden files and/or folders.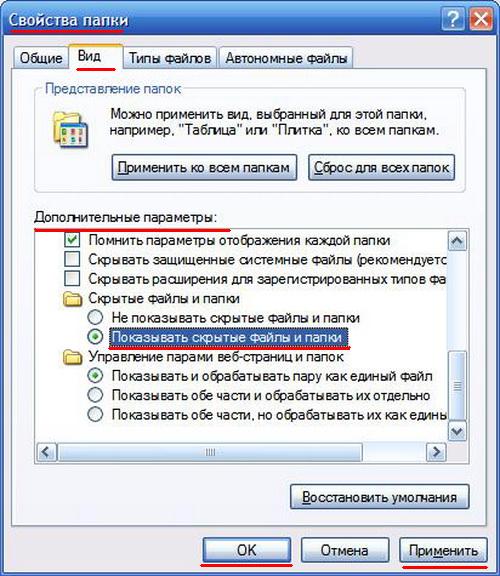 If your computer is attacked by viruses and do not allow us to make the above-described operation, it is possible to do the same thing using registry editor. To do this, open a text editor and create a new document. In the body of this document, place the following lines:
Windows Registry Editor Version 5.00 [HKEY_CURRENT_USERSoftwareMicrosoftwindowscurrentversionexploreradvanced]
"Hidden =dword:00000001
[HKEY_LOCAL_MACHINESOFTWAREMicrosoftwindowscurrentversionexploreradvancedfolderhiddenshowall]
"CheckedValue =dword:00000001
Then click menu "File - Save as - name the file "system.reg click Save . Then run the file in the dialog box, click Yes .
If you need to cancel the showing of hidden folders in the registry file you need to change the value from "00000001 "to 00000000 .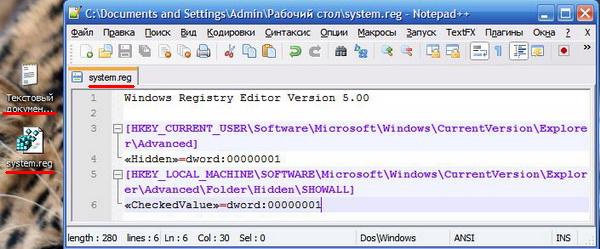 There is also an alternative method: to use the program Total Commander . A distinctive feature of this program – on/off display of hidden folders can be done by just pressing one button. This button has the shape of a star. To show/hide hidden folders do the following:
- run "Total Commander ;
- select the desired directory;
- press the star on the toolbar.