Instruction
The first thing to do is try to calm down and take a break. Take 10-15 slow deep breaths, focusing on opportunities in the respiration process. Sometimes this is sufficient in order not to cry.
Try to "switch" attention. For example, remember what is written in your passport – all pages (surname-name-patronymic, date of issue, address of residence, and so on), count buttons on clothes of the interlocutor or stripes on the carpet, repeat the multiplication table for seven.
The most common reason for the "crying" is a strong, uncontrollable emotions. And one of the ways to keep yourself from crying is to "switch" from mental pain to physical. To cut off his ear like van Gogh, of course, extra – hard enough to pinch myself or bite the tongue or lips. It's a pretty effective way to hold back the tears and to bring itself to life.
If the cause of tears is resentment against a specific person, try to mentally redirect the emotions that you are experiencing, with themselves on it. For example, if the boss neither gave you undeserved dressing – don't feel sorry for yourself. Better be angry with her... or find what's to feel sorry for her (and my nerves she can't do anything, and climax soon, and the bad haircut). And can mentally laugh at the offender – to dress in a clown costume, transform into a crow or a frog... anything – just gone is the feeling that this man is a threat to you personally.
Not to burst into tears immediately after a conversation, drink a glass of water or hot tea slowly in small SIPS), and at the first opportunity, wash with cool water or at least wipe it with a damp face cloth. And immediately take any business not directly related to the fact that I almost made you cry – it will help you to fix the result.
Advice 2 : How to learn not to cry
Particularly vulnerable are not only women and children, often in a critical situation, crying and boys, especially in adolescence. This is due to the fact that, for instance, teenagers can't accept the fact that losing control over certain situations that were not in their past. Crying can be the result of accumulated years of stress, or experienced in the recent past shocks. In any case, holders of such a reaction to the problems the oncoming tears bring only trouble. There are several ways to quickly deal with emotions and calm down.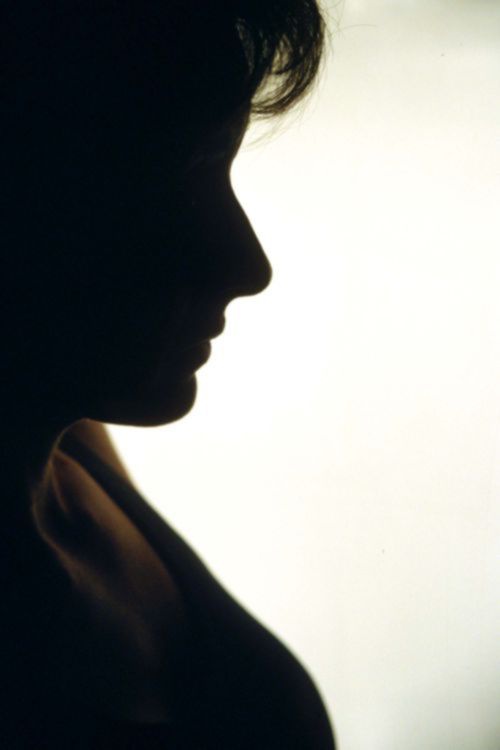 Instruction
Often the cause of tears is uncertainty in the forces, so you don't hurt to attend a course on self-defense. It will make you stronger both mentally and physically.
In addition, tears can be your reaction to what you don't want to do anything, but do not know how to refuse others. In this case, can help little tricks, for example, in response to the request can also include any urgent matter, or complain that you have too many problems of their own.
If you still treacherous tears run over, you can wash in cold water and wet a handkerchief the neck, if practicable in your situation.
You can use special respiratory system:

a) inhale air through the nose and exhale also through the nose;

b) breathe in the air through the nose and exhale through your mouth make;

C) inhale and exhale do the mouth;

g) inhale air through the mouth and exhale through the nose do.

To do the exercises you need at least for five minutes.
You might think about something not related to a conflict situation.
Useful advice
All the ways to solve the problem with unwanted emotional reaction and tears are very effective. Although not achievable in a relatively short time, but in order to make their lives, if not easier, calmer, no need to be sorry a few free evenings and to cultivate.
Advice 3 : How to learn to hold back the tears
Tears is a splash of our strong emotions. Many people don't like when I see them crying because they do not want to appear weak. And, perhaps, anyone would hate to cry in front of the opponent or the abuser. For such situations, use the proposed methods to learn to hold back the tears.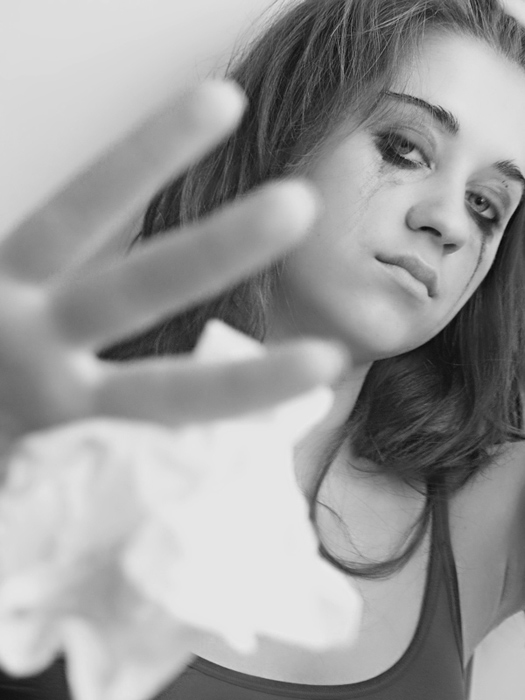 Instruction
Abstracted from situatiion only you feel the emotions you captured and the tears ready to pour from my eyes, imagine that this whole unpleasant situation has happened to you. Close your eyes. You sit in the cinema and watch a movie. Focus on the picture. On the screen is the same situation that just happened with you, but now you are a participant in this situation, you're a spectator, watching everything from the outside. Color picture gradually fades and becomes black and white, and then begins to decrease in size. Here it is shrunk to half screen, now up to a quarter, and finally completely turned into a small point.This method is based on the knowledge that we cry because of emotional involvement in the situation. However, as soon as you stop taking the situation to heart and take the position of an outside observer, the tears themselves retreating. The method proven a lot of times and almost trouble free.
Pity the man who you obydenkova we hurt, we cry from self-pity. The essence of this method is to shut down the emotion. Think about why people hurt you. Maybe he is doing much worse than you, and he's just jealous of you. Maybe he just got scolded by the boss, and he experienced the fear and humiliation could not resist and tore at you. Even if you have no real excuse offended you man, try to invent them. The main thing now is to keep back the tears, and everything else you think of later.
If the cause of tears is not what offended you, but just in the nerves, try uspokoitsya effective way is to slowly count to 10, breathe at the same time slowly, breathing deeply, and slowly exhale. When you were coping with your stress, drink some safe sedatives: tincture of motherwort or Valerian.
What not to do in any event that people have publicly ridiculed or offended some hard-ass sentence, let even alone, and you did not know what to answer, you can guarantee that in the next few hours all you will do is to invent a fitting response to the replica of the offender, and... cry. The fact that you will return again and again to the incident, you are emotionally fixated on this situation and have a legitimate anger at the abuser and self-pity. It is not easy to deal with, but it's better to postpone thinking about the incident at least the next day, when the strongest emotions are held. A decent answer to think it's never too late!
Note
Tears are primarily physiological reaction, a defensive reaction to stress. The psychology here is very small, so that to learn to control the tearing is virtually impossible. But you can try to minimize the level of stress at the time of the approaching wailing, then there is a possibility to stop the tears.
Useful advice
Tears are different in origin, in nature, you will learn to restrain themselves, if do not like to be around you formed the drooling, and then to cry alone.