Instruction
For starters, note the emotions you feel in a conflict situation. Confusion, uncertainty, fear? Or, perhaps, internal aggression? That's fine, everyone has the right to experience such emotions. But in this situation they are not constructive. Therefore, the first step to the ability to give back will be the development of self-regulation.
The ability
to remain calm
and reasonable - a valuable skill that will be useful in many cases. To do this, start to engage in anger management and meditation. Take the situation philosophically, rate it in the scale of the Universe.
Don't forget about humor is a good way to get rid of the tension and fear of the attacker. Imagine him with a pot on his head and slowly fall on the shoulders of noodles or "slip" on his clown nose - in General, use your imagination.
Never make excuses. Thus, you only aggravate their situation, and allow the abuser to win an emotional victory over you. Justification - a consequence of guilt and the desire to look worthy in the eyes of others. Get rid of the feeling of guilt, in most cases it is unfounded and is the result of "adding" myself and the opinion of others is unlikely to change radically. If you make a mistake, admit it and offer options on how it can be corrected. But, in any case, nobody has the right to accuse you in anything unflattering shape.
Think in advance how to respond to challenging behavior. Take generic arguments, but also specific phrases, with which you can adequately get out of the situation. To slide in mutual insults are not necessary, but at the same time, don't be afraid to hurt the attacker - sometimes quite sharp response is needed to put a man on the place.
Also come to the aid of humor. In order to caustic remark to reply with a sarcastic remark, after which attack you would be pointless, you need to practice, but it's worth it.
Examine your weaknesses, there is often aimed blow. Most often it is hidden complexes or lucid but not adopted the traits of the character. Awareness and acceptance of these features removes strong emotional reaction to taunt, and you gain the ability to soberly assess the situation and adequately respond to the attacker. It is worth noting that the abuser is driven by all the same forces - the hidden complexes.
And finally, remember: to you people behave exactly as you allow them to behave.
Advice 2: How to learn to hide emotions
In some situations, overly emotional people cannot control what they are very sorry afterwards. Scientists have proved that a splash of negative emotions, contrary to popular belief, negatively affects our physical and emotional state, leaving behind a lot of complexes and psychological trauma.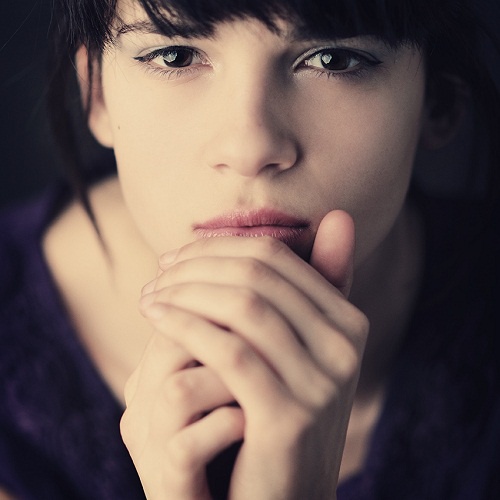 Instruction
Universal methods of control of own emotions does not exist. Everyone is different, and therefore the approaches to solution of this problem at everyone. However, psychologists believe that to cope with the emotions caused by external stimuli, can self-confident people. So if you want to learn how to hide your emotions, first of all you need to work on your self-esteem. Make it pretty easy.
To begin write down on a piece of paper in two columns your friends and enemies. You will find that people who are nice to you, much more. Understand that they love you because you're a good person – this will raise your self-esteem. Then write one page of their negative, the other positive qualities. Try to review your weaknesses, explain them and turn them into your strengths – this will also affect self-esteem. In addition, every day down a small summary of what you have managed over the day. You will realize that you are actually strong and capable person.
Increasing your self-esteem, try to learn to treat everything with irony. It is humor, in most cases, helps to cope with negative emotions and hide them. If you suddenly come across somebody who wants to hurt you, and you, instead of upset, laugh about it, the offender will realize his weakness in front of you, and you will feel a surge of strength and confidence from what has won a small victory over your emotions.
Helps to hide negative feelings and not to break will help psychological mask. When you somehow sad or hurt, pretend you feel the opposite emotions. After a while you will see that you will actually become easier.
If you are too emotional, try to measure my feelings. For example, if you face any problem, do not splash out their emotions at once, resolve softer, pick neutral words, imagine that you do not care. Take a break from his thoughts until, until you alone. Then write what you think on a piece of paper or discuss with one's closest for you man, and you will feel better.
Advice 3: How to give psychological resistance
Rudeness or psychological pressure – with those things in life everyone has to face constantly. Unfortunately, sometimes the upbringing of others is poor, so that they can be rude or yell at you. It is important in this situation to maintain composure and to react properly, responding to the aggressor or retiring with dignity.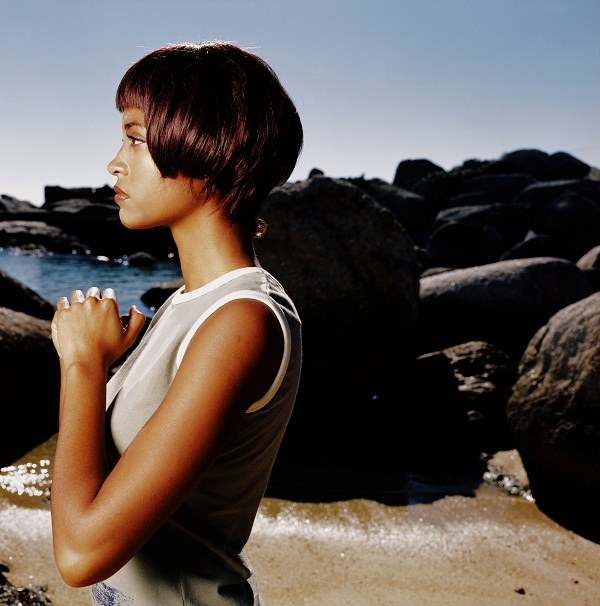 Instruction
Well, if you know how to control their emotions. Usually, when a person is rude, he is lost and upset. In the eyes of the treacherous tears, the voice begins to fall apart. Well, if you don't experience all this, knowing that the aggressor says a hurt child because the adults are adequate and quiet people on each other is not disrupted. But if you feel that you have struck a chord, then tell yourself that will not allow him to triumph. Imagine a situation where this man is ridiculous and absurd, as his words you do not have absolutely any effect. The most important thing is try to remain calm, at least outside.
It is sometimes useful to "prepare" responses to the reactions of others, if you are anticipating that it will be negative and upset you may be. Immediately imagine all you can say and think what you can answer that. Try to choose the most common responses, not focusing on the particulars. Calm down and get ready in advance not to get upset whatever you say. For example, if you have several campaigns at the institutions where you have all chances to face the bureaucracy, indifference and rudeness, tune it and get ready not to get upset. Some things do not depend on you, but also the impact they have on you is not as hard as it may seem.
In the case when you are attacked or ridiculed constantly, such as at work or school over you made fun of, and sometimes quite cruel, you think that forcing people to do it. Usually the "victims" expecting reactions: avoidance, fear, confusion, and sometimes even tears. So just ignore the offenders, or do the opposite. "Be glad" unpleasant surprises or smile in response to the offensive joke and answer the man that he is today too looks great. In the absence of the expected reaction from people quickly fall behind.
Unfortunately, it also happens that the psychological pressures people face in the family home. Perhaps your friends and family don't understand what you're going through, lasting you something to convince you, sometimes acting quite aggressive. In this case, first learn to stay calm. You have to control your thoughts and not give in to emotions. If your family members who put pressure on you, calm, talk with them. Tell them straight out that you really don't like the way they talk to you. In a relationship it often happens that people simply do not notice that crossing some important line. Often enough to give it to them in a calm manner to understand it, not attacking in response, as the situation here is getting better.
Note
If you are rude in the street, before sarcastically reply, it makes sense to consider how aggressive your opponent. Unfortunately, some people conform to the ideals of the stone age, so the physical impact of them is not something unacceptable. Sometimes it's better just to go quietly, if you are not ready for such developments.
Advice 4: How to respond to a bully
Each person in this or that life situation is faced with rudeness, impudence, and boorish behavior towards themselves. But not all people, because of their nature or education, know how to give proper resistance to maintain the dignity and not to spoil the mood. What are the ways of dealing with offenders?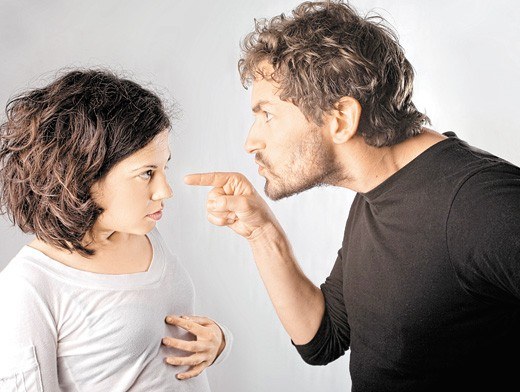 Instruction
For starters, you must learn to master their emotions. If you have been offended or insulted, and you start to blush, make excuses, or worse, cry, it will give the offender confidence. In the surrounding you will give the impression of a weak and defenseless person. So you need to control yourself and relax at a critical moment, keeping calm and confident look. Take a deep breath, imagine a person who insulted you, in a large glass jar, through which you hear nothing, only see how ridiculous he smacks his lips. Using this method you will get rid of unnecessary anxiety.
Learn to sharpen your look. Sometimes to scare off potential the offender may be a courageous and confident direct look. Train at home in front of the mirror for 5-7 minutes at least once a day look into the eyes of her reflection. Never averting her gaze and try not to blink. Let your entire species speaks of superiority and confidence in their abilities.
To repel the offender, you can use sense of humor, to put it simply, to make fun of him in public. This requires a well-delivered speech and the ability to joke. This is not for everyone, some people with slow all the right thoughts come after some time, so it is difficult to respond to the attacks in their direction immediately. If you autosites to this category of people, learn a few phrases that you can respond to insults in your direction in different situations:
"As you can see that you have a lack of male (female) attention, but don't hold out on other people!"
"Seen you very lonely in life, and this is not surprising, if you hate humans so much!"
"I genuinely pity you. With this attitude to people you probably don't have friends."
Sometimes humane ways of dealing with offenders do not apply. Psychologists suggest that if a man-ham is not for you in physical danger, you can put his way - not hesitating strong expressions in his direction.
If some jerk is bothering you constantly, and you don't know where to hide from his abuse, try the extreme method - to threaten him. Surely you or your friends have a friend is a brutal man willing to stand up mentally and physically to protect a good man. Sometimes this method works better than other methods of dealing with offenders. It is better than to endure constant insults.