Instruction
In most cases, with young children it can be difficult to negotiate. They are stubborn, refuse to eat useful, but insipid to look at their products, etc. the fact that kids simply impossible to explain such a thing as "necessary".
But the children play with great pleasure. At the same time, even simple at first glance, the game is "Okay" can turn into a long educational process. All of this is individual and depends on the level of development of the kid, his character and upbringing.
In order to explain the rules of the game "Patty-cake" with your child, it is best to involve all the relatives and friends staying in the apartment. When the kid will see that all loving people repeat the same movement and enjoy it, he involuntarily begins to repeat. This will help to develop the motor skills of your child. Simultaneously with the movements needed to pronounce words known prigovori. Soon toddler will focus on the spoken phrase.
Remember that kids for the first time may not participate in your game "Okay". This may be due to the fact that the baby is unusually certain movements. Try again later, slowing the pace. If you want to help your child to master this game, you can take his hands in mine.
Thus you will make him repeat the movements. Very soon you will notice that your baby has memorized the order of the actions, and it gives him genuine pleasure.
Children's doctor can confirm that even a simple game of "Patty cake" allows your child to cultivate. The fact that the process develops motor skills, improves coordination, normalizes the work of organs of the senses, etc. In the end, the baby is growing.
Note
We should not force a child to play "Ladushki" in that moment, when he's in a bad mood. It would be much better if you just talk to your baby, tell him a story, take a walk in the fresh air, etc.
Advice 2: How to teach a baby to sit independently
Most of the children to sit independently at the age of six months can not yet, however, at this time, you can begin to teach them this action. The main thing – do not overdo it, not to cause harm yet not strong enough spine.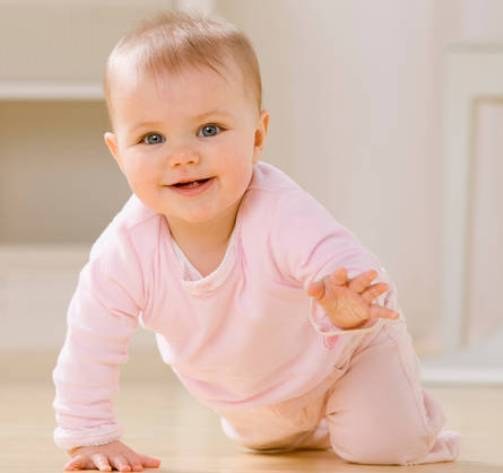 Instruction
Do daily with your child exercises, using special exercises, help him to sit up independently from supine position, pulling a brush and your hands. You should start with 3-5 times: the baby is hard to keep your weight on your hands.
Buy playpen with coarse mesh. When a child spends time in the arena, show him how he can catch up, holding on to mesh by hand. Stick with smooth sticks lattice crib it is not very convenient, because the hands slip on them. The arena is also very convenient in this respect and your child will learn much faster not only to sit but to stand.
Briefly put the baby in a baby carriage, holding her back. If you have a stroller-transformer, and you still have not removed from her basket, now is the time to do it. If the child still went to the very cradle, it is time to buy and a pleasure.
Do not leave your baby in a sitting position for more than 5-7 minutes, at least in the first week, then the time can be gradually increased. In the room to encourage the baby to the seat, you can use the highchair, the backrest has several positions.
The child learned to sit up, his muscles must be strong enough. Encourage him to active movement: frequently lay on the stomach, help to roll back and forth, gradually teach the crawl. You can use toys: trying to get them, your children will have to move rapidly. Help him to crawl to toys, substituting palm under his feet, and gently nudging the kid forward.
Contrary to popular belief, should not be planted 5-6 month old baby on a bed or sofa, propped with pillows, his muscles in this position are not involved. To teach him to keep balance in a sitting position, let's just put the baby on his knee, providing an opportunity to hold onto your fingers and holding it in turn for hands. You can use game-nursery rhyme – for example, "Go nuts", "bumps on bumps".
Useful advice
Most babies begin to sit independently at the age of 7-8 months. Do not force this process: your task is not to force the kid to sit, but to help him do it himself. If your child has not learned to sit up independently until 10 months, you should consult with the child's doctor.