You will need
or 200-250 g beef and 200-250 grams of pork.
Egg - 1 PC.
A piece of bread – about 1/3 of the bread.
Milk – 1 Cup
The average potato – 1 PC.
Medium onion – 1 PC.
Salt
pepper to taste.
Chopper.
Large saucepan with lid.
A large sieve or colander.
Instruction
It is most convenient to prepare meals for a couple in a double boiler. But if you have no steamer, you can easily do without. For this you'll need a large pan with a lid and a metal colander or sieve, preferably with a flat bottom. The diameter of the sieve should be slightly less than the diameter of the pan, so that it is easy it included.
Cut the meat into large chunks, scroll through a meat grinder. Also mince the potato and onion.
Miss received the beef through the grinder again.
With a piece of bread cut off crust, crumb, soak in milk.
In a separate bowl break the egg and stir it with a fork.
Fold the minced meat in a bowl, where the soaked bread, add scrambled egg and mix, add salt and pepper to taste. Again mix thoroughly. You can also add spices to taste.
Scroll through the resulting mass through a meat grinder three times.
Shape of the resulting meat patties. It is best to make them small, slightly larger than a walnut – so they are ready faster and look better. Fold formed patties in a sieve or colander.
Pour in a pan of water and put it on the fire. A colander or sieve with cakes put on top. The water should not touch bottom of sieve!
When the water boils, turn heat down. Cook meatballs for about 30-40 minutes.
Useful advice
In that case, if you want to cook strictly diet, low-fat burgers, particularly if they are prepared for people with stomach problems, it is best to use veal. The stuffing, made of pork and beef can be too fatty and not be suitable for diet. And burgers made exclusively from lean beef, though, and will meet the dietary reasons, but may be too dry.

Also when cooking meat it is possible to not use potato and onions passed through a meat grinder, and cut or not placed at all.

If you are afraid that your cakes will lose their shape or become less juicy, before cooking, wrap each in a piece of foil as a candy and put on a sieve and only then to cook. After that, the chops to deploy, folded on a plate and pour the resulting juice.
Advice 2 : How to cook cutlets for a couple
Burgers for any family is a common dish. They are very often served at lunch or dinner. Sometimes cold chicken becomes a morning sandwich. Usually cutlets give pasta or potatoes, but sometimes, instead of a side dish served with a salad or a nutritious sauce. When you say steak, people usually represent the product of minced meat, there are many types of cutlets. Patties, which are cooked in a double boiler on a lot healthier than fried. But hardly anyone wants to cook this food, believing that it is tasteless.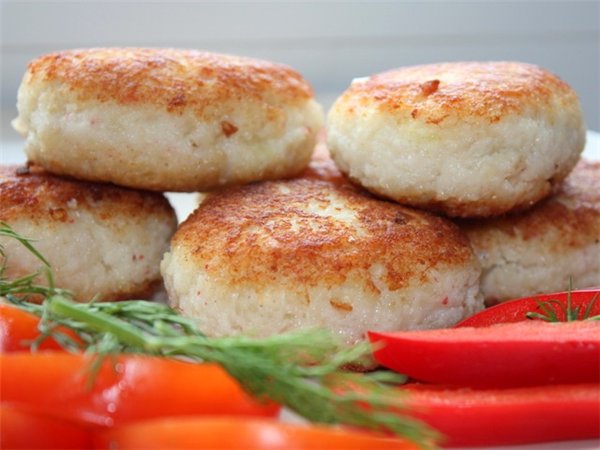 Instruction
And what is the chicken and where it came from? Food in Russian cuisine or language means meat chopped or pellet. The modern chicken comes from the French word côte – rib, although it has meaning. The word chicken came to us from European cuisine. Originally meant a piece of meat.
Let's consider a few recipes of cutlets on a couple:
Regular burgers for a couple.

You will need: Minced 500 gr., egg, onion, green onion, salt, pepper and vegetable oil.
Preparation: the Lamb, of course, meat is fatty, it is best steamed, burgers will turn out very tasty and juicy! Scroll and the lamb through a meat grinder, add the onion. The stuffing to put an egg, chopped green onion, pepper and salt. Pallets of Montevarchi grease with vegetable oil. To form cutlets from minced meat and put in mentovku.
Dietary cutlets on a couple.

You will need:

Lean beef, slice of white bread, milk, butter, semolina, salt and pepper.
Preparation:

Cut the meat into small pieces, milk, place the pulp of white bread and leave for a few minutes, then the flesh and meat scroll through a meat grinder. Put in the minced semolina, butter, egg and mix well.
Below the stuffing was homogeneous it is necessary to beat on the table. In the end put salt and pepper, all stirred and put in the refrigerator for half an hour. Butter to grease the steamer. Moisten hands and make small meatballs from minced meat. Cooking should be about 20 minutes.
Baby burgers for a couple.

You will need:

Chicken fillet, white bread, milk, salt, onion, Basil for flavor.

Preparation: put a pot of water on the stove and bring to a boil.

You need to arrange a steam bath: place a grate, fasten cheesecloth over boiling water. While the water is boiling, scroll to the meat, put back the bread, pre-soaked in milk and onion, with that in meat grinder 2 times. Add the Basil and salt. Moisten hands with cold water and form balls, then lay on the grill. Close the lid and cook for 20-25 minutes.
Try to cook different pryannostey that loves your child. You can add oregano or nutmeg.
Advice 3 : How to cook steam chicken without a steamer
Minced meat steamed, or steam cakes is a great way for those who are prescribed to increase the content of hemoglobin in the blood and steak blood, they can not tolerate. The fact that prepare steam cutlets no more than 15 minutes, maintaining the necessary amino acids. Steam
cutlets
is also good for small children because they do not need to chew. Fifteen minutes of steam can be organized without a double boiler.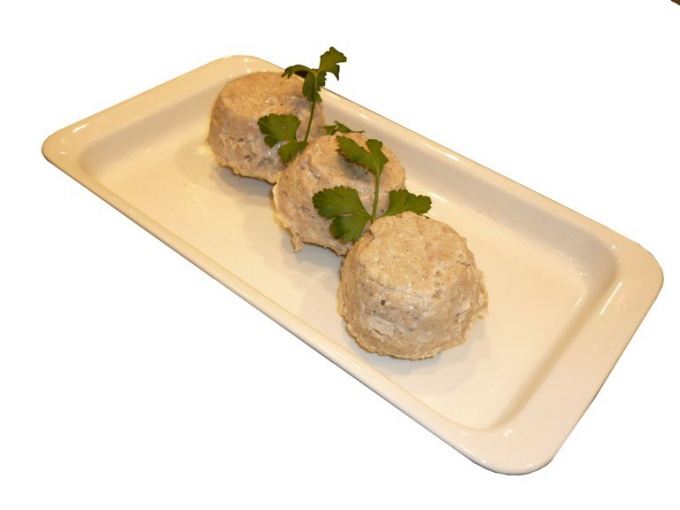 You will need
wide pan with a lid;
plate
part of the pan
or metal insert with holes for steaming;
500 g of ground beef;
1/4 loaf of white bread;
1 chicken egg;
1 onion;
salt
ground black pepper.
For the chicken cutlets on a couple:
100 g chicken fillets;
20 g white bread;
1.5 tbsp milk;
1/2 of the follicles;
salt.
Instruction
Steam beef burgers

Cut the crust from the bread, Necrolyte it and soak in warm boiled water or milk. Peel and chop onion, scroll in a meat grinder. Put the mince into a bowl, add egg, onion and lightly pressed bread.
Mix all ingredients, add salt, pepper and again mix thoroughly. Form small round patties.
Pour into a wide and deep frying pan with a little water. The water level should not exceed the height of the plates or metal inserts with holes. Bring water to boil, place on a plate or insert cutlets are not very tight, given that it will stand out juice and it should be enough space on the plate.
Put the plate with the cutlets into the boiling water, cover the pan, reduce the heat and proprivate for fifteen minutes. If you have a metal insert, put in boiling water first plate, which will drain the juice, and it insert with fingers. After fifteen minutes, remove the pan from the heat, push insert, wait for it to cool the pan and remove the plate with the meat juice. Serve cutlets freshly prepared, the juice can be watered garnish.
Chicken cutlets for a couple

Soak in milk white bread and lightly press. Grind in a meat grinder chicken, onions and soaked bread, then pass the meat through a meat grinder again. Add salt, rest of milk and mix well. Moisten hands with cold water and form patties, place them on a plate or box, leaving enough empty space between them.
Put on the fire a frying pan with a small amount of water, bring to a boil, put in it the dish or box with the meatballs, cover, reduce heat and cook for fifteen minutes. Onions, which is not always fond of children, you can substitute grated nutmeg or dried Basil.
Advice 4 : Steamed meatballs: the best recipes
Recipes cutlets for a couple quite a lot. After all, the task of the hostess to make diet dish is not only healthy, but tasty, to make it like homemade. Burgers made not only from meat, chicken and fish, but vegetables.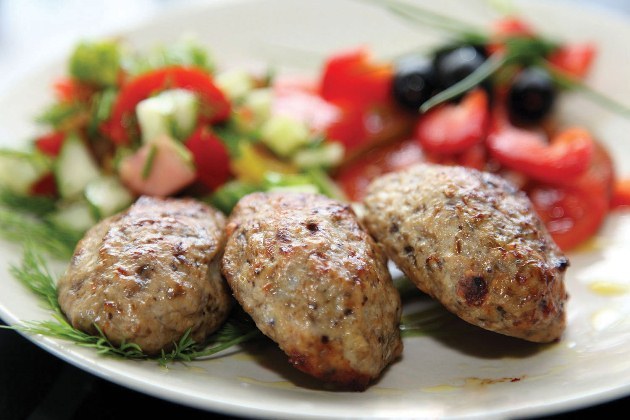 Meat patties for a couple


You will need:

- veal or lean beef – 500 grams;
pork – 500 grams;
- egg – 2 pieces;
- onion – 2-3 pieces;
- white bread – 300 grams;
- milk – 1 Cup;
- a bunch of parsley;
- salt, pepper – to taste.

Bread cut into slices and pour the milk. Meat and onions skip through Mincer. Once the milk is absorbed, squeeze the bread a bit and skip along with the resulting meat through a meat grinder again. Add eggs, chopped parsley, salt, pepper, all mix well and beat. To form small patties, place in a steamer and cook for 20-30 minutes.


Chicken cutlets for a couple


You will need:

- chicken breast – 2 pieces;
- carrots – 1 piece;
onion – 1 piece;
- vegetable oil – 2 tbsp. spoon;
- egg – 1 piece;
- salt, pepper – to taste.

Carrots grate on a coarse grater, onion cut into small cubes. In a pan pour vegetable oil and put on fire, allow to heat up, put back the onion and carrots. Fry for 3-5 minutes and cool. Rinse the chicken under cold water, cut into slices and grind in a meat grinder. Add the egg, carrot, salt, pepper and knead all until smooth. Hands to moisten with water, from the meat to separate small pieces and form patties. Steam for 15-20 minutes.


Vegetable cutlets on a couple


You will need:

- medium size potatoes – 2 pieces;
- medium size beetroot – 1 piece;
- a small carrot – 1 piece;
onion – 1 piece;
- semolina – 2 tbsp. spoon;
- salt – to taste.

Boil potatoes in their skins, cool, peel and grate on a grater. Carrots and beets wash, peel, grate on a fine grater and squeeze to release excess juice. Onion finely chop and mix with potatoes, beets and carrots. Semolina pour a small amount of boiling water and allow to rot and then add to the vegetables, season with salt. You can add spices to taste. Mix well. From minced meat to make meatballs, place in a steamer and cook for 25 -30 minutes. Vegetable cutlet serve with sour cream.


Note


To cook the patties for a couple possible, even if no crock pots or steamers. You can use a special stand with holes for steaming, but you can do without it. To do this in a deep pan or low pot to pour a couple of glasses of water on top to put a metal colander (or sieve) to make sure the bottom of the colander does not touch the water, to put on his burgers, and cover it with a high cover or metal bowl. If the sieve or grid is not at hand, chicken can be put in a pan with high edges and thick bottom, add a little water to it did not cover them completely, cover with a lid and cook on very low heat.