Instruction
Before you start to change, define your type of temperament, study its characteristic properties. Let's see, what would you like to change, and that you are quite satisfied. So, sanguine is active, sociable people who are pretty well in control of your emotions, but they are easily distracted from Affairs if they are monotonous and boring. Choleric is also very flexible, happy to undertake new business and surrender to him with all the passion. The disadvantages of this type of temperament are unbalance, easy excitability, irritability. Melancholic rather passive, vulnerable, prefer to be in an environment where they are all familiar. But is this type and the pros. Melancholic is able to experience deep and constant feelings. Phlegmatic is very difficult to deduce from myself, they have a vast reserve of calm and patience, stubbornly go to the goal. But such people are not very sociable, stingy with emotions, menuhotkey.
Think, and whether you need these changes. You probably like more sociable and active people, but will you feel comfortable in the same role? Or, on the contrary, you are too emotional and jealous of the more restrained people. But if you learn to control your feelings, how will this affect your life? Will it not become less interesting for you. May not have anything to do with temperament, and you should pick up the relevant interests, Hobbies, work, find your circle of friends. Or develop the positive characteristics that are specific to your type of temperament.
If you decided to change and decided on what qualities you want to change, start working on yourself. Develop a program that will be your change. Take on Board the advice of psychologists, a variety of psychological exercises that will help you to achieve your goal. For example, you're on your type of temperament relate to the choleric. And you would like to become more balanced, to learn to control your emotions. One of the most popular advice in this case: that moment, when you feel that you start to boil, count to 5 or 10. This will not let the emotions out. Or leave the room, not to see the object of your irritation, negative feelings will subside by themselves. Of course, not at once you will notice that you become more relaxed, but if you follow these tips constantly, sooner or later will notice a change in your temperament.
Can register for trainings aimed at the development of certain qualities. For example, you find it difficult to communicate with others, you are inactive, insecure. Go on courses that will help you gain confidence, learn to meet and communicate with other people, etc.
Advice 2: How to change your room
There are many tricks to quickly and inexpensively change the interior of the room, passing the repair work. Some techniques are considered quite traditional, others can be considered innovative. In any case, with good mood and desire to change their room for the better, we can safely take action.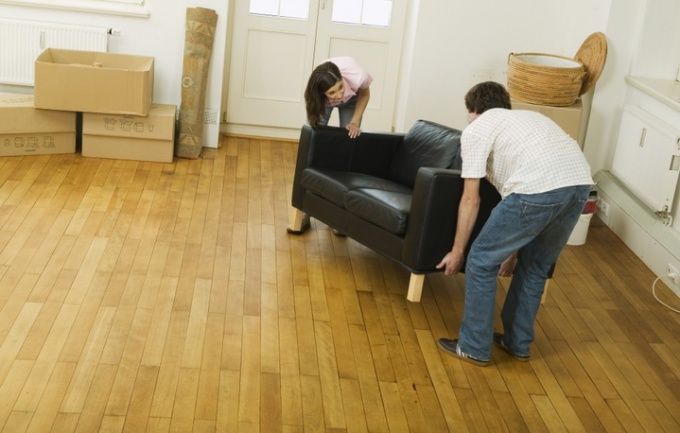 Instruction
Move the furniture. This is the first thing you can do in that case, if your room is spacious enough and the furniture not too bulky. Thus, for example, you can achieve the architectural effect is called zoning. Arrange furniture "Islands", according to its purpose (holiday, work, visit). In addition to simple rearrangement, the creation of areas you will cover, a Mat on the floor, the specifics of lighting.
Try changing your roomusing new textiles. This is one of the easiest and quite popular design techniques. Many Housewives have at their disposal several sets of curtains – bed covers – decorative cushion covers different styles, or just different colors. These kits can consist of objects of the same color, but different textures, or different shades of the same color. A great addition to the textile solution may be the same color accents in other objects in the room – for example, bright vase, photo frame, poster. Another kind of textile solution is considered to be a vestment of furniture in the same or contrasting fabric covers give the interior a stylistic integrity. The absence of textiles is also an option, especially if you like minimalism. Replace curtains with blinds, remove from the furniture covers and blankets, but at the same time eliminate the interior of the room from the small things and trinkets, leaving the space of the room as much as possible free space.
Get decorating. This will not only decorate your room, but will develop creative abilities and will give you a lot of fun. Here the scope for creativity is truly boundless. If the room has an empty wall, it can be decorated with pictures in frames of different sizes. On the wall to place a large number of children's drawings covered the top with a sheet of plexiglass. Can be placed in the room a few decorative detail that sets a very specific tone, for example, Chinese lanterns instead of lamps, the veil in the technique of patchwork, decorative panels on the wall. If you have some collection, you can arrange it and decorate her room.
Remember that mirrors create a gorgeous visual effects in the room. The mirror can be a ceiling, a wall or some part of it. Mirrors create the illusion of spaciousness in narrow and low spaces. Filling your home with mirrors, don't forget to keep them clean.
Turn your room into a green garden. This method is suitable for those who know how to care for plants and gets pleasure from it. Green plants not only amazingly transform a room, but also purify the air and create a favourable climate in the room.
Note
Do not overload the space of the room important parts, especially if they belong to different interior design styles.
Useful advice
White walls in the house will allow you to change the appearance of your room as often as you want.Suspended ceiling, new carpet and painting old furniture – tools is more expensive, but very effective. All of these activities can change your room beyond recognition.