You will need
nail clipper, emery Board for nails, manicure scissors, cotton swabs, dry potassium permanganate.
Instruction
Put pet on her knees, with the left hand, take a paw of the dog. With that same hand, gently hold the animal yourself. This way you will lock tight enough pet and prepare him for the procedure.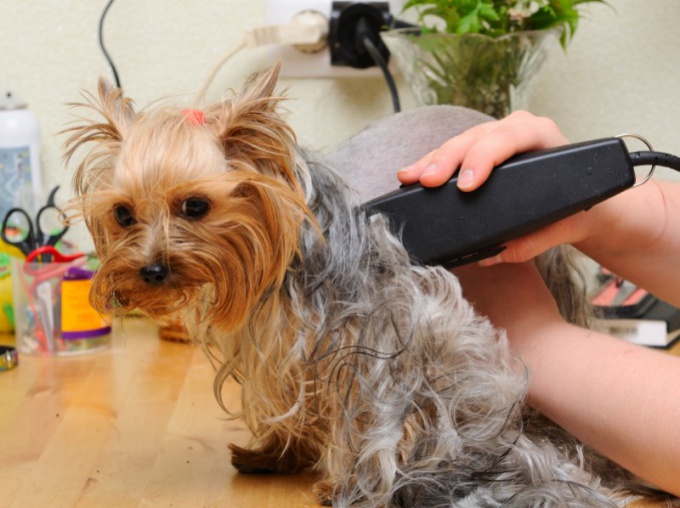 With a claw, which is going to cut, move the hair and apply some pressure on the finger river. The few claw POPs out, and it will be easier to handle.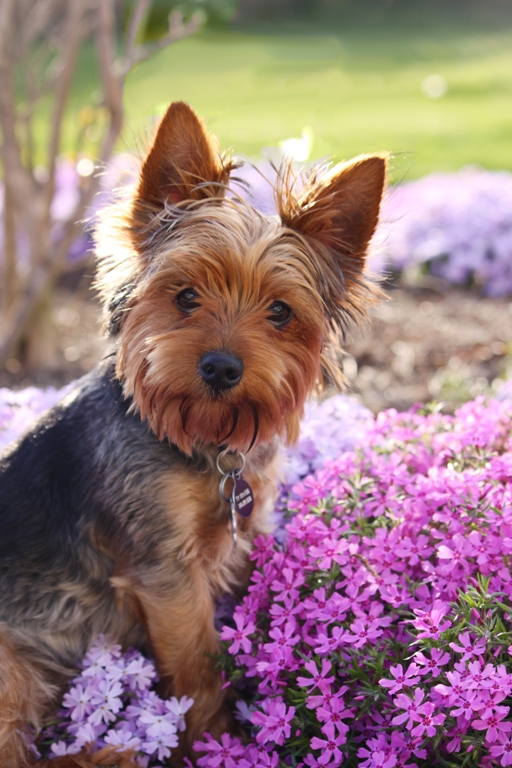 Carefully, without touching nogtevogo bed, slightly trim the claw. Cut should be at an angle of 45 degrees.
Look closely and, if necessary, trim a little more. Make sure you take processing and profitable, and fifth fingers, which are hidden in the fur and do not participate in the walk.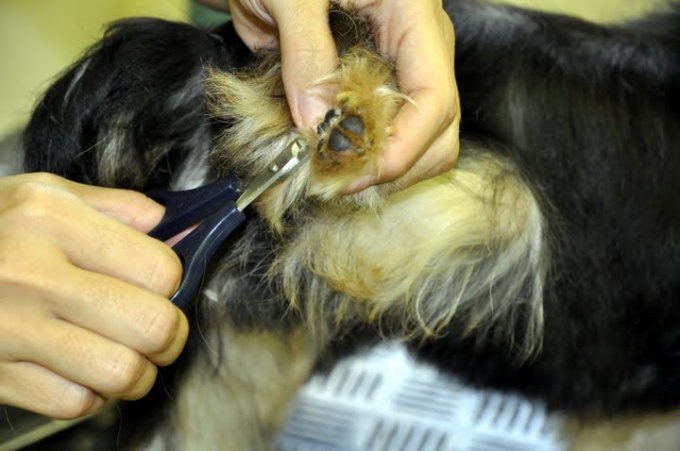 Pay special attention to the small dark area in the middle claw - the beginning nogtevogo bed. It is necessary not to touch the vessels and sensory nerve endings and not cause your pet discomfort.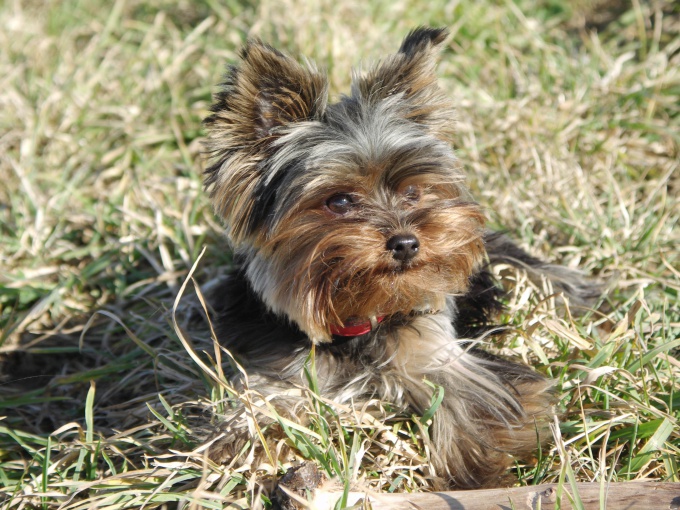 If you still touched the area and saw a drop of blood on the tip of the claw, take a wet cotton swab and place its tip in a dry potassium permanganate. For a short time press the wand with potassium permanganate to the bleeding place. Then you can move on to the next claw.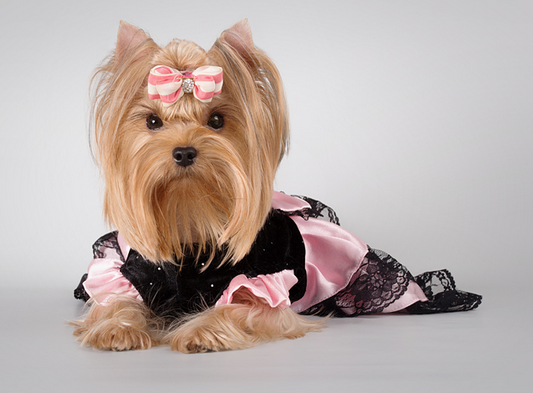 Swipe your finger across the edge of the manicured claws. Their surface is very sharp and is able to damage both the owner and the dog. So after cutting always handle the edges of the pet's claws with a special nail file.
After cutting and sawing need to have hair between the toes dogs. This fur collects all sorts of dirt turns into sticky clumps and very much hinders York when walking. Also cut all the wool below the base of the feet. By the way, dogs of this processing stage is a lot more than nail trimming and filing.
To trim nails after bathing the dog, then they softened and it is best treatable.
And do not worry if your pet is tired and will not allow you to carry out the entire process completely. Let it rest and continue the next day.
Note
The Yorkshire Terrier's nails black, and it is difficult to determine where it begins nogtevoe bed. If you feel that you cannot cope, ask for help to a groomer or the vet.
Useful advice
Instead kohereza can use an ordinary nail scissors.