Instruction
Pay attention to the scale. The most common scale is 1/8 and 1/10. The larger the denominator, the smaller machine. The model is 1/8, respectively, will be larger than that of 1/10. Buying a car for a child, stop your choice on these scales. Produced and larger cars, 1/5 scale. This is quite a large car, often with a petrol engine. Quite often you can find smaller models, 1/12, and even 1/16 1/18. They are in demand mostly among collectors.
What type of engine do you prefer? It can be both electric and internal combustion. Children is the motor, and to gift an adult can be any. The internal combustion engine provides more power than electric. Also ask where to buy fuel for this model. Typically, RC cars fuels based on methanol. Fuel is pretty expensive, up to 2 thousand rubles per 4 L.
Each type of engine has its pros and cons. The main drawback of the motor that movement of the model depends heavily on charging the battery. 15-20 minutes — the limit for a single charge. However, the machine motor is quiet and does not pollute the environment.
Inspect the chassis. They are of several types, depending on the purpose of the car. Chassis type "Formula-1" on a good smooth surface. This type of machine can give a lot of speed. For riding on rough terrain better suited chassis "Trucks" or "Monster."
Find out as much possible about the management system model. Some cars can run barely out of the box. But there are models that need to be collected. It is preferable, of course, "ready to eat", but they can be very different in price.
Ask what kind of battery runs the model. It all depends on the purpose for which the purchased model. For serious competition it is better to choose battery more expensive, but more powerful. For game or racing home in principle you can use any. The main thing is to make them easy to buy.
Inspect the contents. Regardless of what type of engine you choose, the car should be the chassis, body, speed controller. For machines with motor, battery and charger. For a vehicle with internal combustion engine - a fuel bottle for refueling, a device for glow plug starter and 4 batteries. If the model belongs to the class of "Ready To Run", then all you need is already there and put in place. But some models need to bring to mind or even to assemble from parts that you can buy separately.
Useful advice
The car body can be bought separately, as well, and the rest of the details.
Advice 2: How to choose batteries
To choose the batteries should be calculated from the power of the devices in which they are installed. For remotes or a flashlight will fit the lowest cost batteries, and for instruments such as camera or player, will require better and more expensive power sources.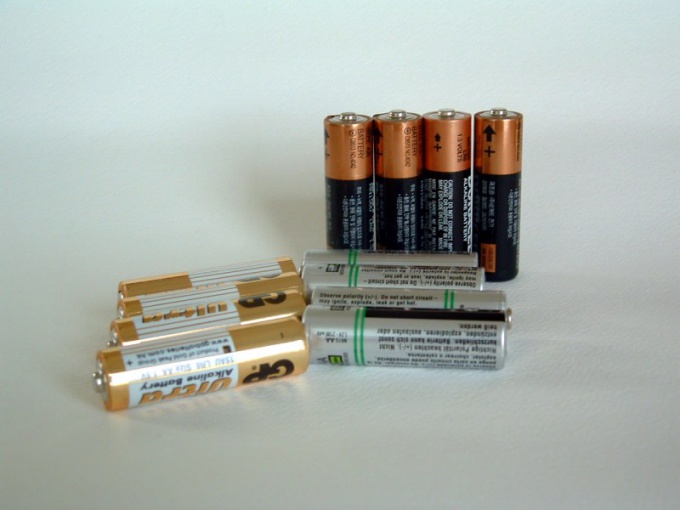 Instruction
For simple devices (remote control, timer, tester, etc.) suitable salt of the batteries. They have a relatively small value, however, suitable for powering low power devices. These power sources are marked with a letter R. the Second digit of the ID indicates the size of the product.
If you choose the elements for devices with great energy consumption (cameras, iPods, etc.), note on alkaline batterieswith greater capacity and long service life. Such products are marked with the abbreviation LR.
Before purchasing batteries of any brand pay attention to the quality of printing packaging products and labels. On the fake sources may be incorrectly written the name or poorly applied paint.
When buying view the expiration date of the item. Do not purchase products whose life is about to end. Otherwise the battery may leak and ruin the device in which it is used. The longest work elements used in the first year after their manufacture.
Batteries marked "photo" have a high capacity and is designed for use in cameras. These products are much more expensive, however they have a longer service life. Photosof batteries can more quickly give energy, which positively affects the speed of the device.
Note
Only trust a proven companies. Do not buy items whose names are unknown to you. Most high-quality batteries made from Kodak and Energizer, but among the lineup of these manufacturers found low-quality goods.
Useful advice
Do not leave batteries in the battery compartment of a device if you rarely use it.

The battery is different from alkalinous weight. A power source having a shorter lifespan, will have a lower weight.
Advice 3: 4 advice on how to choose batteries
In our days the batteries is the best power source for small appliances and electronics, which helps a little bit to get rid of the wires. Despite the fact that most manufacturers are now trying to release their own batteries and chargers from a conventional battery it's still early to give up. Just need to know how to choose the right.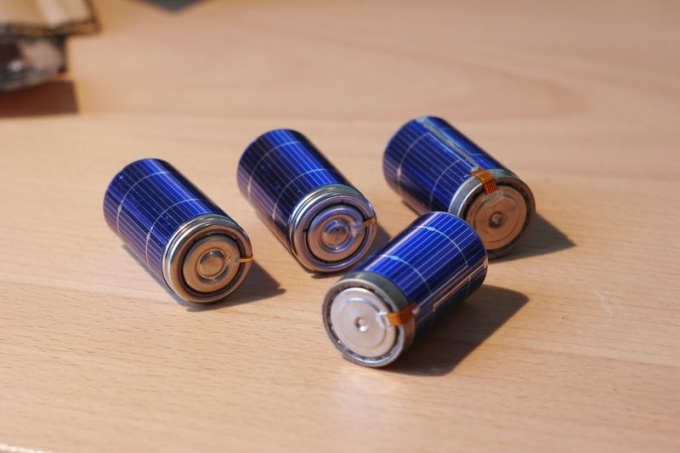 Instruction
Decide on the appliances. Different appliances consume different amounts of energy, so the batteries, which for many years provided the life of your console may not come with the camera. Depending on power, you will need different types of this power source.
Select the type of electrolyte. Devices with weak power suitable zinc-carbon and zinc-manganese battery with an average power – alkaline, high capacity – lithium and silver.
Depending on the purpose, select normal or rechargeable batteries. First, as a rule, have lower cost and higher capacity. Second have the ability to recharge, but they also gradually reduce the lifespan.
Alkaline, lithium and silver batteries are very expensive, but they are able to work long hours and have time to recoup itself several times. Pay attention to the packaging. Manufacturers of quality products always specify the type of the electrolyte on the front side, and a large Russian letters.
Note
Do not dispose of batteries. They can cause great harm to the environment. Better save them in a separate place, and then get to a point of disposal.
Useful advice
If the packaging does not say anything, better these batteries do not buy, they are often sold already discharged.