Instruction
Visit St. Peter's Basilica. For this you need to get in line for St. Peter's square. Entrance to all visitors free of charge. If you want to climb the dome of the Cathedral, you must pay 5 euros in case of self-lifting or 7 Euro for the Elevator operation.
Visit the Museum of the Vatican. It will also need to get in line for St. Peter's square. Every last Sunday of the month entrance to the Museum is free. But keep in mind that people will be much more. The cost of the ticket is 14 euros.
Go to the Vaticanguards arrive and tell them: "Campo Santo Teutonico". Thus you give him to understand that you want to pass on the Teutonic cemetery. With 1450 here have the right to be buried pilgrims from the Dutch - and German-speaking countries. This tradition is preserved to this day: if the people of Austria, Switzerland, Germany, Belgium, Holland, Luxembourg or Liechtenstein died in Rome, you have the right to be buried in the Teutonic cemetery.
Buy a ticket
for a tour of the Vatican gardens. For this you have to apply at the Ufficio Informazioni Pellegrini e Turisti, located on St. Peter's square. Tours are held on Mondays, Tuesdays, Thursdays and Fridays, the cost is 10 Euro.
Note
To get into St. Peter's Cathedral can absolutely all the tourists - just "closed" dress. That is, short shorts, skirts, dresses, tops and spaghetti straps with a deep neckline is a direct path to the exit of the Vatican;

Wanting to visit the Teutonic cemetery, you may encounter guards with questions about exactly which tomb you are going. For example, there were buried the archaeologist Ludwig Curtiu, artists Wilhelm Achtermann and Joseph Anton Koch.
Useful advice
One of the main exhibits of the Vatican Museum is the Sistine chapel. It is for many tourists try to get this city-state. However, in addition to the Museum there are many remarkable features frescoes by Raphael, the room with the collection of Orthodox icons etc.
Advice 2: How to get to Rome from Moscow by train
Between Moscow and Rome lies at a distance of length is 3826 km This path can be overcome for 46 hours without stopping on land transport. Journey fans choose to see European landscapes and cities, as well as those who are afraid of planes. Direct communication between the capitals does not exist. To reach Rome only with transfers.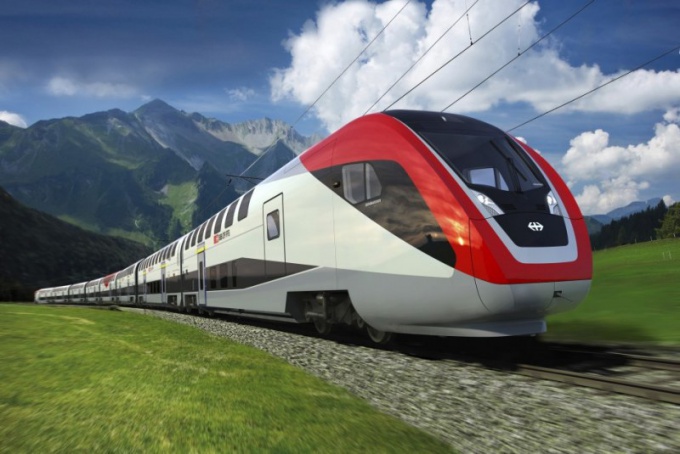 Moscow — Verona — Rome
Every Thursday from Belorussky railway station of the capital of Russia the train 017Б with the message Moscow — nice. You should buy a ticket for this train station Verona P. Nuova", which is a small Northern town in Italy. The road takes 1 day 16 hours 47 mins To Verona in three hours moves fast train CNL485 to Rome. 6 hours 10 min. of transport arrives at the railway station "Rome Termini".
A train going from Moscow at 11:18 once a week on Thursdays. The railway station is located on Tverskaya Zastava square, 7. According to a single reference 8 (800) 775 00 00 you can check the schedule and find out the cost of the ticket. The train arrives in Verona at 02:05. There should be from one station to move to another, the distance between them is less than a kilometer. Train to Rome leaves at 03:05 and 09:15 arrives at station of the capital of Italy.
Moscow — Vienna — Rome
From Moscow to Vienna there is no direct train, but there is a trailer car. So you can safely buy a ticket to Vienna, take the train and not worry about anything. On one of the railway stations the car will detach from one team and join another. Weekly on Wednesdays and Fridays from Belorussky railway station at 07:44 the train 021Е or 021Я. Transport passes such countries as Belarus, Poland and the Czech Republic. The train arrives in Vienna 10:20 the next day.
From Vienna
to Rome
departs night Express train EN235. Starts its movement at 19:30 and at 09:22 arrives at the station in Rome.
Moscow — Berlin — Rome
Daily, except Wednesday and Friday from the Belorussky railway station of Moscow at 07:44 023Ч moving train to Paris. You should buy a ticket to Berlin, where he arrived the next day at 06:53. From the Berlin every day at 08:40 and 14:40 goes a fast train to Rome. It takes 22 hours 20 mins So about two days gets in the way between Moscow and Rome.
Options of routes with transfers between the capitals of two States. Also you can drive to nice or Milan, Munich and the Slovak košice. Of these cities to Rome mostly follow the night train CNL.
Routes by other modes of transport
There is a direct bus line from Moscow to Rome. Departs from the metro station "Komsomolskaya" every Friday at 07:00. The bus reaches the capital of Italy Sunday 16:30.
4 hours is a flight by plane from origin and destination. The departure is from the airports "Domodedovo", "Sheremetyevo" and "Vnukovo".