Instruction
Method first wash rye bread. With a large slice of rye bread to cut all the peel. Pour the resulting crumbs with boiling water and leave for a while. When the bread will soften – mash it with your hands, apply to hair, RUB. Leave the mixture on your head for 3-5 minutes. Then rinse hair with cool water. For Shine and easy combing strands can be rinsed with water, acidified with vinegar or lemon juice.
The second way: wash the egg yolks. Separate the yolks of 2-3 eggs from the whites. Remove the whites to scrambled eggs, and yolks, beat with a fork with a few drops of vegetable oil and a small amount of water. Apply the mixture on hair for 3-5 minutes. Rinse with cool water and rinse method described in the first recipe.
A third method of washing the hair without shampoo is appropriate to use, if you have the time. This recipe enhances growth, strengthens and softens the hair. Take 2 tablespoons of chamomile and pour half Cup of boiling water. Insist one hour. Then infusion should strain and add a tablespoon of honey. Dampened the hair with water drench extract obtained. After half an hour rinse thoroughly with water.
The fourth method – wash and homemade shampoo with gelatin. 1 tablespoon gelatin pour 3 tablespoons of cold water and leave for 40 minutes. Then put the mixture on a water bath and heat until gelatin until dissolved. Add to gelatin mixture two egg yolks and mix well. Apply the obtained shampoo on your head for 5-10 minutes, then rinse with lukewarm water. This composition contains a large amount of protein that will give your hair a good volume.
The following method – wash with banana puree. Half of banana to clear and remove a small layer of pulp, for which a prescription is not needed. The pulp grind to a smooth puree. Add the lemon juice and 1 egg yolk. This homemade shampoo foam well, hair does not require rinsing and is left shiny and soft.
The last option is dry shampoo. This method is appropriate if there's no time. Hair need to sprinkle the potato starch, and after 5-7 minutes, wipe with a towel and comb. So you see that to wash the head without shampoo – no problem. These recipes not only cleanse the hair but also will make them beautiful and healthy.
Advice 2: How to wash hair with eggs
Beautiful, thick, shiny hair – the dream of all women from small to large. Shampoos, conditioners, balms, masks, gels – modern industry throws us countless assortment of means on care of hair. But despite all this magnificence, every year it becomes harder and harder to choose the suitable product that not only fulfils all its advertising promises, but will not harm the health. It is time to think about the means, proven for centuries, used by our grandparents. And one of such means can be an ordinary chicken egg.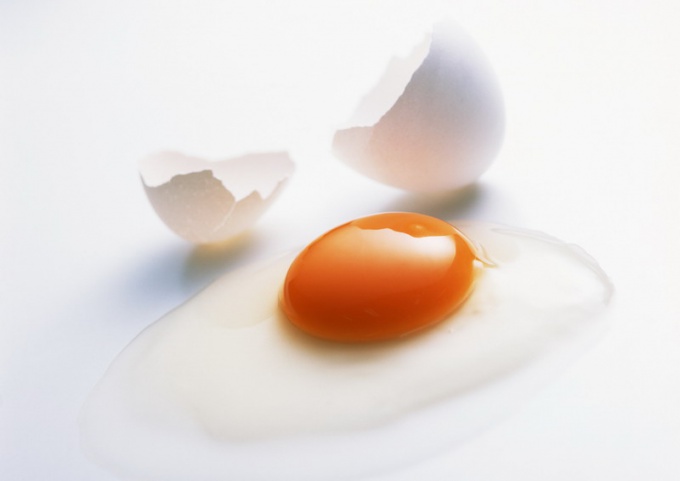 Instruction
Egg yolk – this shampoo and conditioner, and healing vitamin mask in one portion. Regular shampooing with an egg makes the hair silky soft, gives Shine, allows to get rid of dandruff. To wash eggs is prepared in advance. You can certainly use a whole egg, but the protein is hard washed out of the hair, as if inadvertently, the water will be slightly hotter than expected, combing coagulated protein as additional entertainment is guaranteed. So to start, separate the yolks from the whites. Proteins is perfect for future use as a culinary or cosmetic ingredient. For a single wash you will need two yolks for long hair, their number should be increased. For greater effect, add a tablespoon of honey, carefully stir the mixture until smooth.
Shampooing yolks does not differ from shampooing. Wet hair, apply egg on your head and massage the scalp. Hair with even a little foam. Pomassirovti head, you can leave the egg-honey mixture on it for 10 minutes, this will help the vitamins and nutrients better absorbed. Then rinse your hair carefully making sure that the water was warm, but in any case not hot
Clean-washed hair can be rinsed with infusion of nettle or chamomile and dry them naturally. You will be surprised how easy will be the hair, as they will blow freshness, and health. But the most important effect of egg shampoo is that after using the hair not so fast garnaut and daily washing they are no longer required. Over time you can start to experiment with ingredients in your egg shampoo. For example, the ground coffee will not only be a great invigorating scrub for the scalp, the resulting rush of blood to the skin's surface improve the nutrition of the hair, and even coffee is a natural dye and flavoring. And this is only one warrant, but there are also infusions of herbs, essential oils and other utility, worth a look around. According to people who regularly use the egg as a shampoo, the shampoo to the store to return, they are not going. Too great was the disappointment and sometimes even despair from the consequences of using store-bought cosmetics. And neither one of them they will not exchange your homemade yolk shampoo, creative with their hair a miracle in the literal sense of the word.
Advice 3: How to wash your hair without water
The main condition of hair beauty and their purity. It would seem, what could be easier than to wash the head? But even such a simple action turns into a real problem if the water was cut off or are in conditions where make it difficult (in the campaign, for example)? It turns out that hair again shone cleanliness, you can do without water.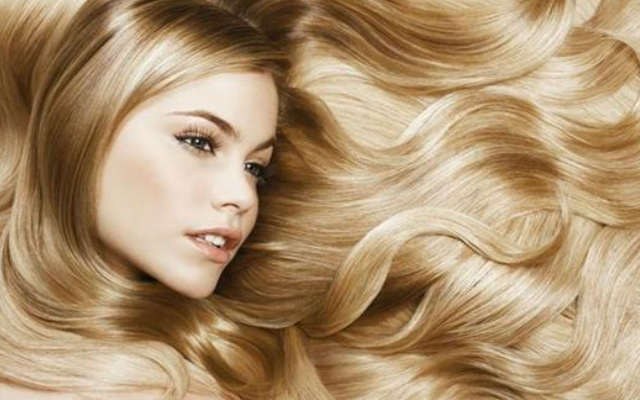 Was once conducted an interesting experiment: a man stopped to wash the hair. He proceeded from the fact that in ancient times, and in medieval Europe, people did not wash. First, the state of his hair was bad, but then somehow the hair started to self-clean, and looks healthy. But it happened only a few months.

There is hardly a lot of followers of this bold experimenter. Clean hair still most prefer to maintain constantly. But there are situations in which to wash my hair in the usual way difficult or just once.


Hot air


The easiest and fastest way to freshen up the hair – "dry" them with a hot Hairdryer. Dry hair is combed in different directions, while they sent a jet of hot air that blows dust and other substances that pollute the hair. Of course, washing it is difficult to call, but for some time to give your hair a fresh new look, this method helps.


Dry shampoo


A more radical way to clean hair without using water is dry shampoo. Many cosmetic companies produce such tools.

The procedure of application is as follows: the hair is carefully combed, then sprayed a small amount of the contents of the bottle is a light head massage to remove the dirt from the roots and the surface of the hair, and the tool then removed from the hair with a comb.

The composition of such assets include any substance having sarbinowski properties. This can be rice or corn extract, white clay, and flavoring and some other additives. Of course, a full procedure for washing your hair this shampoo will not replace, but as an emergency means will do.


Home remedies


Dry shampoo can make your own. To cleanse the hair and scalp, you can use:
- talc;
- baby powder;
- corn starch;
- the usual flour;
- oat bran;
- cocoa powder.

If you wish to powder mass you can add ground almonds, chopped iris root.

Used homemade dry shampoo as well as industrial, with the only difference that apply it is not so convenient. However, the effect of adoption will be not worse.

In fairness it should be noted that completely replace the normal procedure of shampoo using dry shampoo is still not recommended. This is only a temporary measure, and radically get rid of all the impurities will only water.