Instruction
Tune in to positive emotions. If you are suddenly visited by a negative thought, chase it away. Try to catch yourself in that thought and deliberately think about the opposite, positive point. Say mentally: "No, that's not gonna happen", "This cannot happen", "I'll be fine" and so on.
Possibly, more load yourself with all kinds of business and occupations, there was no time to think about the bad. The lack of time for all sorts of negative mental demagoguery will significantly reduce the level of anxiety and negative self-hypnosis.
Purposefully teach myself good, trying to find a real reason. For example, you go to the exam. Do not think that you do not pass it, you will have "unsatisfactory" and so on. On the contrary, mentally tune into a favorable outcome and justify it. "Because you learned the material the day and night! Why you should not pass?" or "Yes, I learned partially or completely. But either gets a good ticket, or give the opportunity to retake the next time. But all will end happily!"
Focused self-hypnosis positive result must be accompanied by real actions to achieve it. Do not sit idly by.
Once the goal is achieved, be sure to mark this mentally as their achievement, even if it's a minor success. According to this approach, negative thoughts will come less and less, as if suddenly this happens, it is from a single reflection will be easy to get rid of. Most importantly, the steps outlined below will help to get rid of auto-suggestion, which systematically interferes with the normal life and achieve their goals.
Advice 2 : How to set yourself up for recovery
Each person configured on the recovery of purely individual. And yet, according to psychologists, there are many ways from which you can select the main principle is the desire to be healed. Inner self-hypnosis and a proper emotional state play a very important role in the process of self-study person to recovery.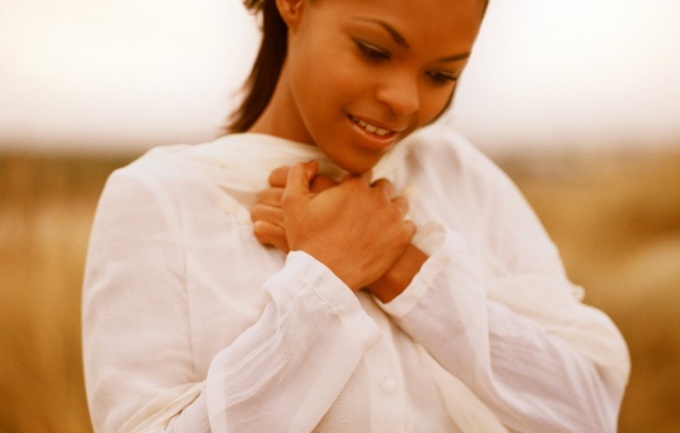 Instruction
One of the finest methods of setting internal state of mind and uplift your mood is aromatherapy. For example, Jasmine or incense enlighten the mind and contribute to the fact that a person experiences positive emotions. Among psychologists has long been known that the proper mental attitude of a person helps to cope with even the most severe illnesses. Use also in your daily diet herbal teas, which contribute to raising vitality during the day, and at night, on the contrary, calm the nervous system.
It helps to adjust themselves to the healing and color therapy. Try to draw bright, vivid, fluorescent colors, including the insertion of a pleasant classical music. You'll see how after a while you will rise to the mood, which invariably will facilitate a speedy recovery. The fact that man is 90% water, which adopts and absorbs external information. What will this information depends on our emotional state. Experiencing positive emotions, people can even help to regulate your blood pressure!
Great attitude on recovery can bring nature. Try to visit more often outdoors. Remember this wonderful saying: "the Sun, air and water - our best friends"? Especially nice to bathe in the Holy springs. Despite the fact that they are often cold, you never get sick, and the mood and "combat" the spirit of these sources to raise capital.
In any unpleasant situations, always try to find pluses. Think positive thoughts. If happened something bad, then it is "bad" has something to teach. If you burn yourself once, then next time you would not want to feel it again. And it's good! To properly configure itself to recovery, do good deeds. Remember that positive emotions always attract like. This is the law of nature.