You will need
- hay;
- flour;
water;
- yeast;
- bran;
- the remains of the bread;
- lime.
Instruction
To cook food for grazing animals, you need to be a significant amount of hay and dry leaves of the bushes and dried grass (e.g., nettles, raspberries, currants). In order for this food was suitable food small animals need hay to grind into flour. The success of this event depends on how well was dried source material. If the moisture in the leaves and grass gone, they'll crumble. Hay flour can be prepared in several ways: knead by hand, grind in a blender or through a meat grinder.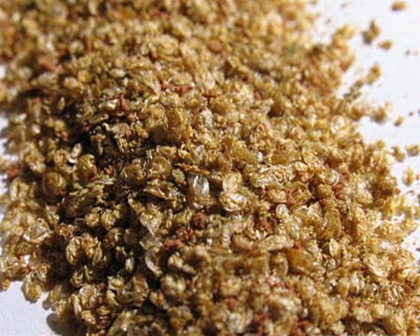 Add in the green mass of salt and lime (they will act as mineral supplements), you can also add crushed egg shells. And for greater nutritional value and usefulness is put into food and even the remains of bread and crushed grain. Then add in the mixture a couple of cups of flour (this depends on how much hay flour you have available). Flour is added to feed to improve the nutritional value of the product, and in order to glue mass before further processing. Now it is necessary to add a little warm water and knead the dough. This dough, for ease of use, is processed into granules. Scroll to the ground through a meat grinder. Then all the resulting granules need to be dried, and the sooner the better, so the flour is not sour, and all the food spoiled.
If you want to prepare feed for chickens, it is better to use the method of drojjevoe. To do this, take a container of 2 litres heated to 40 degree water, then there need put 10 grams of baking yeast that had been dissolved in water. In the resulting feed add 1 kg flour mixture. A lot need to stir every 30 minutes. It is possible to use the feed after 6-9 hours after its preparation.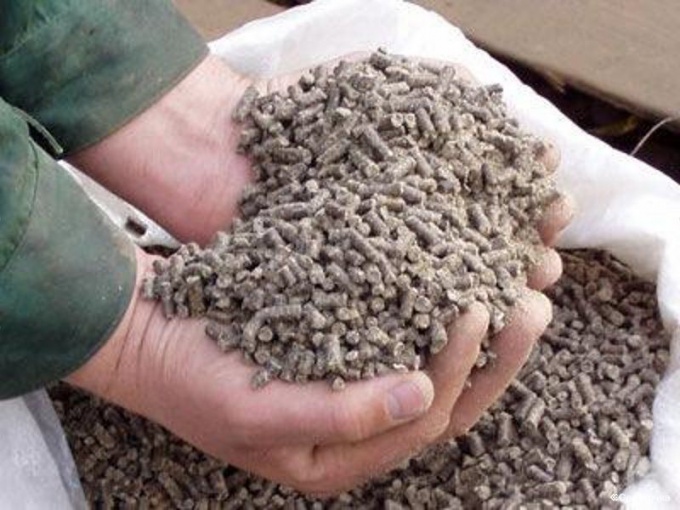 You can also right to prepare food for the animals. Pre-mix the dough. To do this in a container with one liter of warm water to dissolve about 20 grams of baking compressed yeast. Then, in the resulting dough add 400 grams of concentrated feed. Food to stir for 20-30 minutes for 4-6 hours. In order to feed the animals with the resulting mass, you need to prepare the dough dissolve 3 liters of warm water and add 1.5 kg of feed. But that's not all - feed to the end is not ready. Therefore, we have prepared the mixture was stirred every hour for 7-9 hours. After that you can give food to the animals.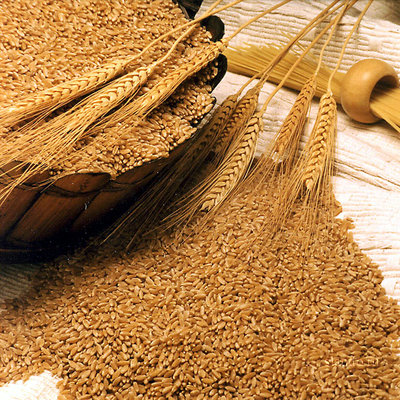 Advice 2: How to make sourdough bread
Homemade warm bread made with love and care, will be a great addition to a family lunch and will fill the kitchen with aroma of tenderness and warmth. Preparation of the dough for bread is not too complicated and lengthy process, so baking homemade bread can be a real pleasure.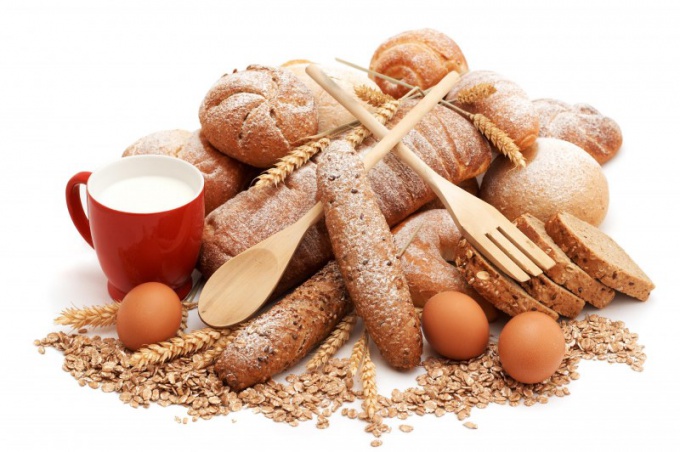 You will need
40 ml of warm water;
1/4 teaspoon of dry yeast.
Instruction
Prepare your kitchen before you begin cooking the dough. Bread does not like drafts, so check that the vents were closed.
Pour 40 ml of warm water (water temperature of 27-38 degrees) in a small bowl or pan. Mix in the prepared water, dry instant yeast. Carefully mix the yeast with the water and ensure they are completely dissolved, without leaving any specks. Gently add to the bowl pre-sifted flour and knead a rather sticky but very soft dough.
Future put the dough in a small bowl. Cover with cling film and leave in a warm place for 1-2 hours. During this time the dough will increase in size about two times and will become porous, malleable structure. Do not put the bowl of dough near selenophori products, otherwise the dough may absorb the smell.
Take the prepared dough. Put it in a bowl or pan of large size. Add to the bowl with the dough a little bit warm (40 degrees) water and stir all very well with a wooden spatula or spoon. The dough is ready. You can begin the preparation of the dough for future bread.
Note
Ensure that the temperature of the water in which you dissolve the yeast does not exceed 40 degrees. Otherwise the yeast will die and the dough will not work. If you are using live yeast, sure that they were fresh, light, with a pleasant yeasty smell. Using dry yeast, choose those that are marked "active". Flour be sure to sift carefully before adding to the dough. So it will be filled with oxygen, and the baked bread will be fluffy and airy.
Useful advice
To be sure that the dough is ready, let's see if she's covered with little air bubbles. If the dough is still insufficiently porous, leave the dough for some time in a warm place. To speed up the fermentation process of the dough, add a little more dry yeast than specified in the recipe.
Advice 3: How to prepare feed for quails
Quail are quite fast growing: being born weighing 6 g, the weight of the chick increased 15 times. In just two months, the bird has the weight of an adult. Therefore, it is important to know how to prepare food for quail.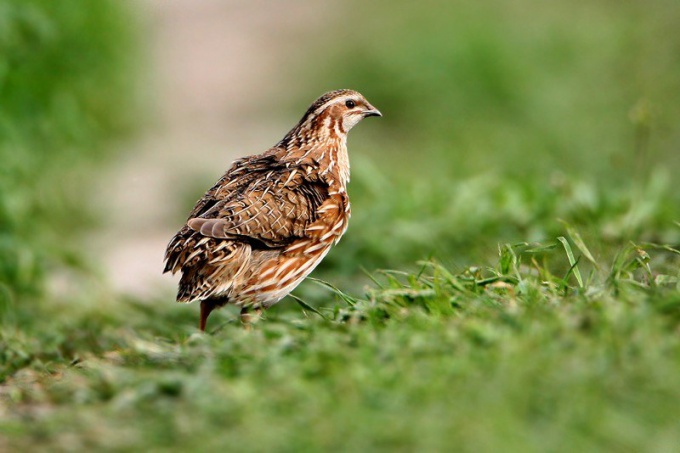 You will need
- cabbage (nettle, lettuce)
- chalk (shell eggs)
- oatmeal (barley, millet)
- milk powder (sunflower oil)
- cheese (fish or meat)
Instruction
Health quails, therefore, the taste of their eggs and meat, are directly dependent on forage quality. It should contain all the vital nutrients, vitamins, minerals. It is best to prepare for these birds feed. Of the purchase prepared feeds suitable SC5 and SC6, which are used for broiler production. These compounds can give quail from 6 weeks of age.
Their own prepared feed can be used raw (freshly made) or in dry form. The amount of feed calculated based on the maximum a balanced diet for one bird: 12 g oatmeal, barley or millet; 12 g of cheese (meat or minced fish; 3 g of chalk or egg shell; 0.5 g dry milk or butter.
Calculate, what quantity of these ingredients will need for all poultry, cereals and other substances mixed with finely chopped cabbage, nettle, lettuce or any other greens. This feed is given as Chicks and adult bird. Per day per quail will need 25-40 grams of food. As vitamin supplements use carrots, beets, apples.
Experienced breeders the quality of feed is determined by smell. It should be rich, fresh, without any mixture of mustiness or acidity. To facilitate the work you will need scales, pellet mill, feed mill, corn. For mixing the ingredients, you can use the mixer.
It is more convenient to prepare the feed as follows: to measure and weigh raw materials; components of protein, greens, grain sent to the mill; crushed food spread in the feed mill and added vitamins and minerals. Food you can give the bird immediately after cooking or processing it into the pellet mill for storage. You should know that the feed consumption increased with increasing duration of daylight.
If it is not possible to prepare the feed, quail feed mix give. It should be 4 main components: protein, grain, vitamins, minerals. For Chicks and adult birds will approach such products: fish or bone meal, fresh or cooked fish, cheese, any meat, earth and mealworms, pupae of ants, the blood of the slaughtered bird. From cereals you can use shredded wheat, rye, oats. From cereals – wheat, rice, barley, wheat. If you are planning to give a fresh fish, you need to make sure that she is not infected with parasites. If no such certainty, it is recommended to cook the fish.
Advice 4: How to prepare the bait for carp
Just seems that to catch carp very easily. This common fish of freshwater reservoirs is quite picky to the nozzle. What you need to do to return from fishing with a full SADC fish? Lure carp in the place of the supposed catch. To prepare the dressing, there are certain rules.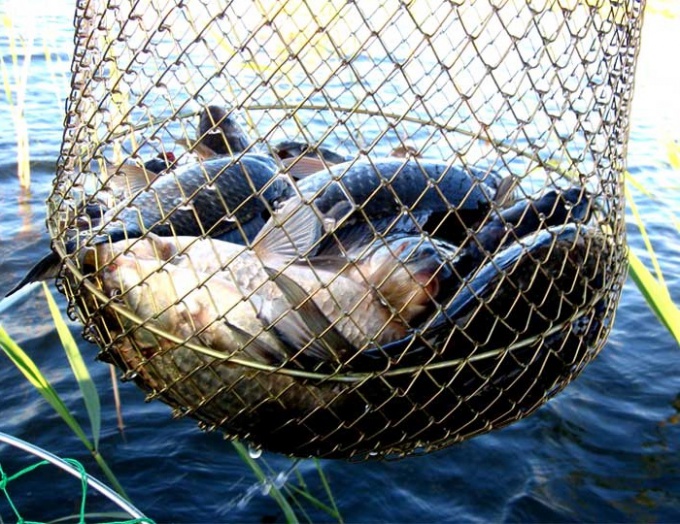 Instruction
Select the basis. Its role is to hold all components of the feeding. With great success you can use breadcrumbs, bran, grinded feed, corn flour in various combinations and proportions. The base should be hearty, it only disperses in the water, creating turbidity and attracting fish, but not saturating it.
As the attracting component feeding carp take skimmed milk. Creating a fragrant white cloud, milk is especially whets the appetite of the fish and ensures great bite. Divergent on the water, attracting the dregs quickly collects in fishing large amounts of fish.
Add the dressing flavors. For carp you can use corn oil, rapeseed oil, unrefined sunflower and other strong-smelling oil. Good examples are the different essences – cherry, strawberry, and powder flavors – vanilla, cinnamon, anise. Experiment, try to apply those or other smells, choosing the most attractive for carp in your pond.
For the preparation
of bait
take water only from the pond where you will catch the fish, as carp are very sensitive to foreign odors. After you have planted part of the mix, let her stand for full swelling. And then add as much water as will be required for the formation of the desired viscosity.Properly prepared bait should not fall apart when hitting the water and elute earlier than 5 minutes in still water. It is possible to check, if you roll a small ball and throw it near the shore at shallow depth so that it is visible. In the course of time erosion bait can be less.
Better to bait attracted the fish, before you sculpt it into balls, RUB through a sieve. Then get a mixture saturated with air, and when dissolved in water easily particles will quickly spread through a greater distance to attract carp.