You will need
Coffee, vacuum cleaner, incense sticks, spray for clothes, peppermint.
Instruction
Disgusting smell give the smallest particle of tobaccostuck in clothes. Therefore, returning in the evening from the club, you can just vacuum my jacket.
If you decide to hang out clothes, smelling of tobacco, on the balcony, next to hang a wet towel. It will quickly absorb the smell of cigarettes, and you will only have to throw the towel in the wash, and it's much easier than to wash a sheepskin coat or fur coat.
Coffee well drowns out any other flavors. Place the stained clothing in a plastic bag and throw coffee beans or put a cloth bag with ground coffee, if there is no bean. Tie the package tightly and leave for a few hours. After that, your clothes will smell good espresso. If it is winter, and you use the house heater or you have a working battery, not necessarily to put things in a sealed bag. Just put a bowl of coffee near a heater or on the battery.
Buy peppermint tea bags (it is sold in pharmacies, the Department of phyto-teas) and place tea bags with mint in the pockets of your clothing.
Light the incense in the room where tobacco soaked clothes. It is better to choose citrus flavors – lemon, orange, grapefruit, lime.
Stores sell special sprays that eliminates the smell of tobacco. Usually they are in the Department with household cleaning products. Sprinkle clothes this spray, and your clothes will have a pleasant floral fragrance.
Advice 2 : How to get rid of smoke smell in clothing
Clothing, as well as hair, pretty quickly absorb odors, especially smoke from the fire and cigarettes, which derive not so easy, even after thorough washing. Scent from cigarette smoke gets into clothing in the form of small particles and get stuck in the tissues. To get rid of this problem is possible at home, without resorting to dry cleaning.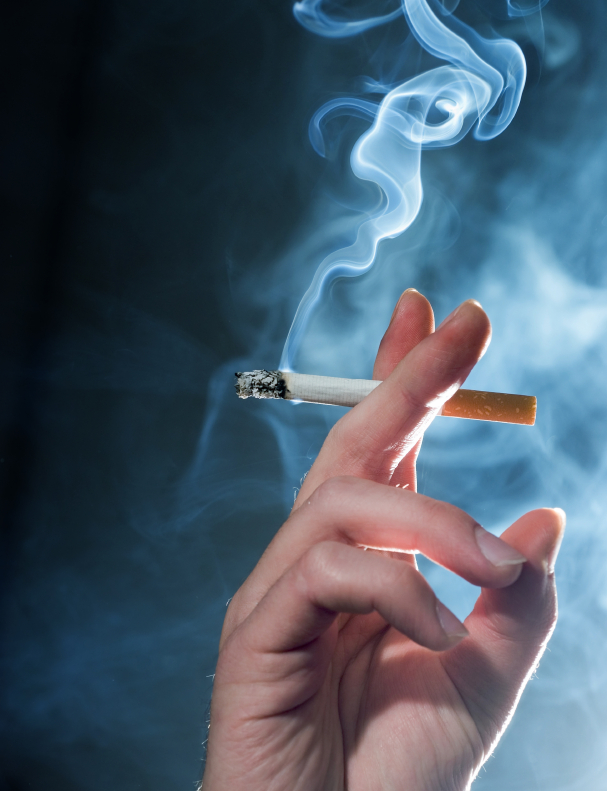 You will need
- incense;
- oil burner with essential oils (preferably citrus);
- vinegar;
- coffee beans;
spray for clothing;
- lemon.
Instruction
If you don't want to wash clothes impregnated with cigarette smoke, you can use the following method. Hang clothes on hangers in the bathroom and put it next to a lit stick of incense, light the aroma lamp with essential oil, or any other air freshener. A few hours later, the smell of smoke should disappear. Instead of incense, you can use normal vinegar, to do this, dissolve four tablespoons of vinegar in a basin of hot water and leave in the bathroom, close the door. This is one of the most effective ways of getting rid of things from unpleasant smells without the use of washing.
There are such things as the coat and sheepskin that erasing is not recommended. But in this case, you can save the thing from the smell of cigarette smoke. It is enough to hang the thing on a hanger and put in a vinyl bag designed for clothes. In the bottom of the bag, place the open jar of coffee beans (or ground) and fasten it. The aroma of coffee will permeate the thing, do not forget daily to mix coffee. Repeat these steps until, until the smell of smoke will not leave. Instead of coffee, can use peppermint, which is released into the filter bags.
There is a huge range of specialist spray intended for clothing, they help to cope with the smell of tobacco smoke. Such a spray you can buy in the store household chemicals. Spray the clothes with the spray and your clothes will emit a pleasant floral fragrance.
Pour into a basin of cold water, squeeze in the juice of two lemons. Immerse in the lemon water clothes and leave for a few hours. There are only, rinse thoroughly and hang to dry.
Load of clothes in the washing machine instead of powder in the compartment, pour a half Cup of vinegar or a half Cup of borax. Before rinse mode fill the division for air conditioner softener with the effect of aromatherapy (Lenore). Dry clothes in the fresh air – outdoors or on the balcony.