Instruction
In Opera, open the main menu, navigate to section "Settings" and select "General settings...". And can simply press the shortcut keys CTRL + F12. So you open the window the browser settings where on the tab "Advanced" click the "Cookies" section in the left pane. In it you need to click the button "Manage Cookies".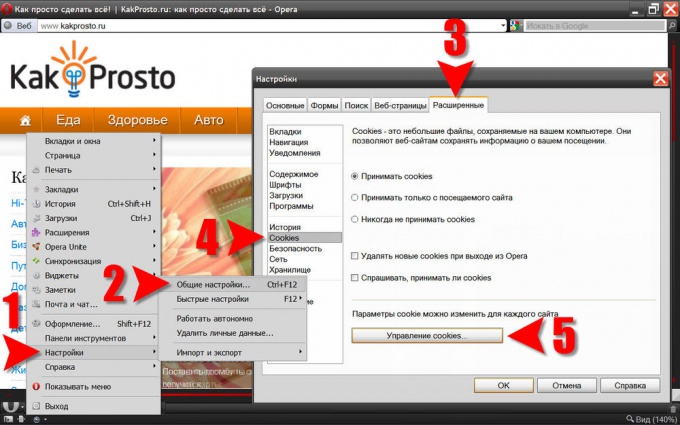 Click the "Edit" button after using the search box or by simply browsing through the list to find the desired entry. This button opens a form view and change the contents of the entry.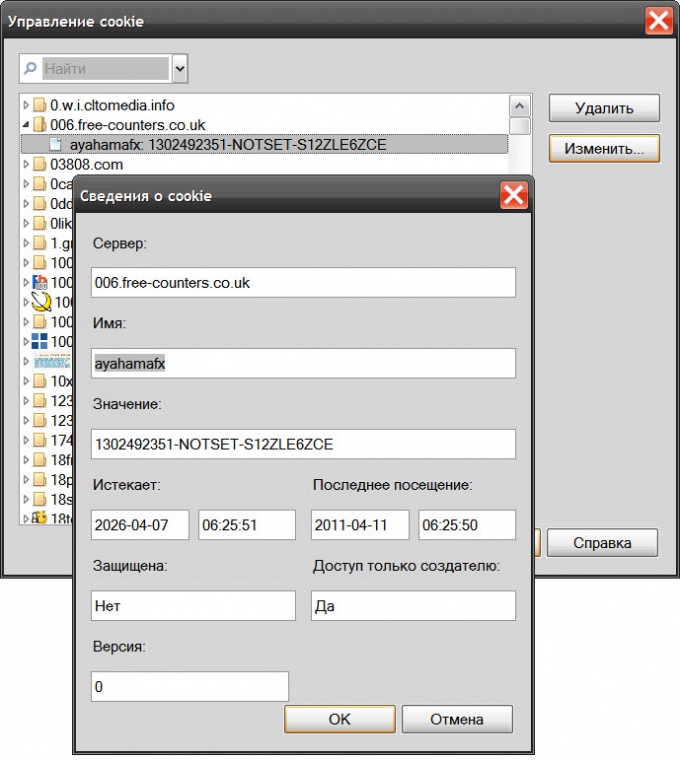 In Mozilla FireFox, open the menu section "Tools" and select "Settings". In the settings window go to the tab "Privacy", find a button labeled "Show Cookies..." and click it to access the list of stored browser cookies. Here they can search and view.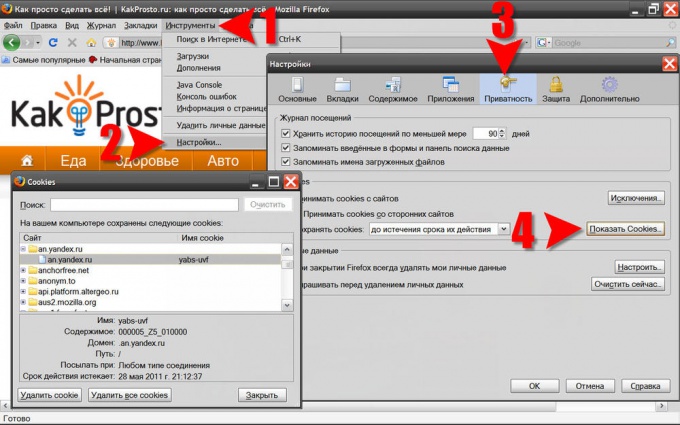 In Internet Explorer, expand "Tools" menu and select "Internet options". In the properties Docker, click on the "General" tab and click "Settings" in the section "browsing History". In this way you open another window ("Settings for temporary files"), where you should click "Show files".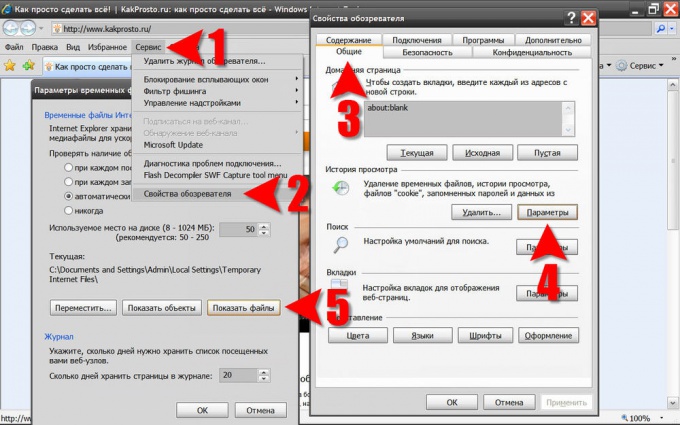 Click the column header "Name" in the opened list folder contents, temporary files Internet Explorer - this way you will be able to group all the files cook in a single block in a pile of disparate files. Here you can find the file and open it in a standard Notepad for viewing or editing.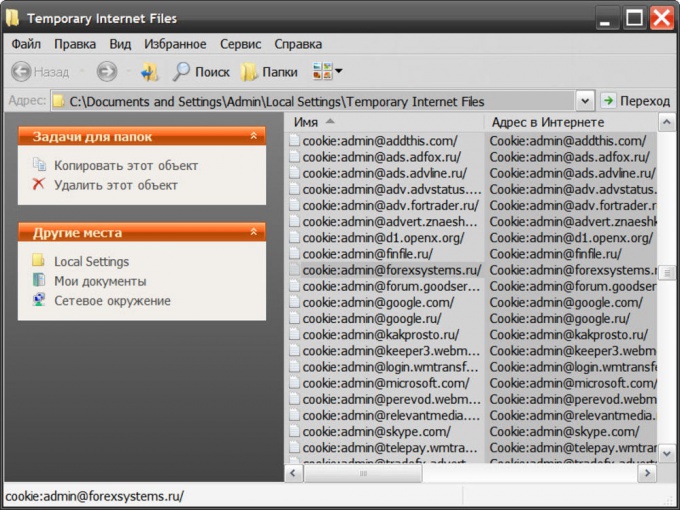 In Google Chrome click in the upper right corner of the window the icon with the spanner and select "Settings" in the menu. The browser will open the page "Settings", and you click the link "Advanced" in the left panel and on the advanced settings page, click "content Settings". This is not the last page on the path to the cookies stored by that browser.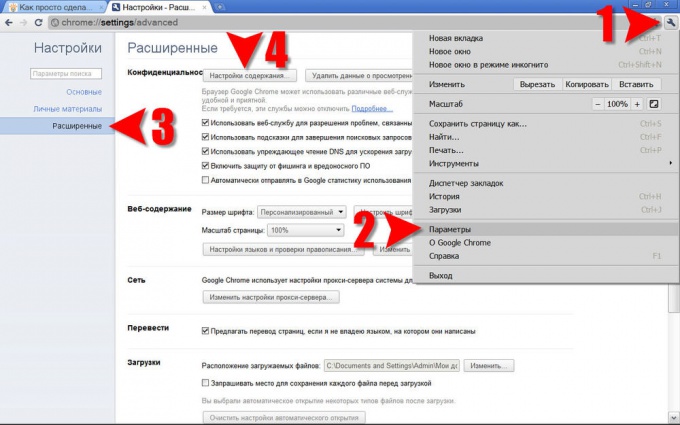 Click "All cookies and site data" on the next page and you will get access to list cook.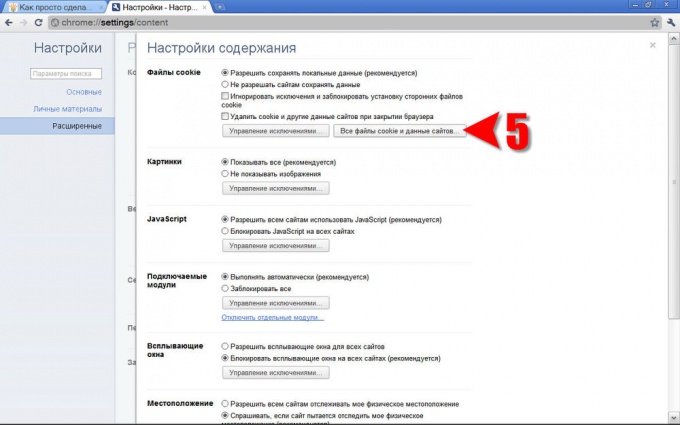 Google Chrome provides search capabilities, view and delete cookies.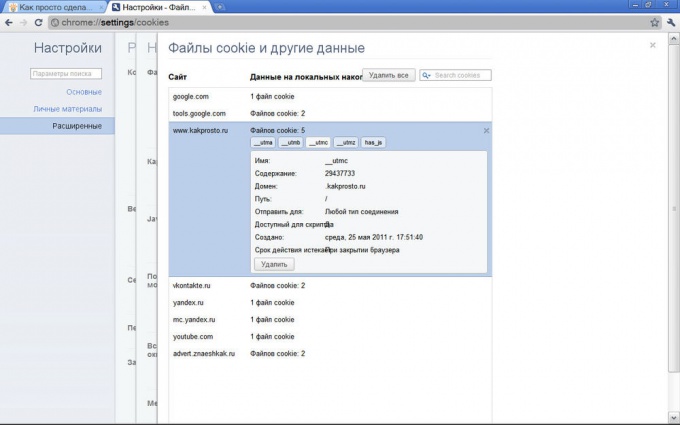 In Safari, click the icon with the gear in the upper right corner and select "Settings...". In the window change the settings you need to go to the "Security" tab to click there the button "Show Cookies". In Safari provides only search functions and removal of cook, the contents of these temporary files you can see only partially.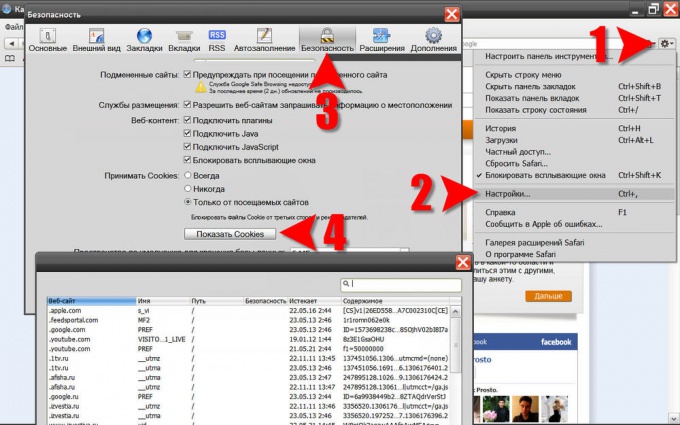 Note
So, the path to the folder with Cookies are identified, we must now determine the specific path to the file with the Cookies. Mozilla Firefox is a cookie.sqlite, but it is in the Profile folder for each user, and the folder name is generated "randomly". Yes by the way I also have Vista and also can't find where are cookies .tell me??
Useful advice
Where did the term "cookie" nobody really knows, although it is believed that during the early days of Unix where some have used the phrase Magic Cookies. Meant "receipts" (token, ticket) exchanged between programs. If found satisfying all the cookie values, the browser sends them to server in the form of pairs name/value