Instruction
Professionals who are familiar with the basics of color, warn that when painting the hair with a yellowish tinge in light ash blonde, your hair will acquire a greenish tint. In that case, if you paint it red or chestnut color, the effect will be the same. To avoid it, obestochte hair with a special compound – remover. For hair with intense color, natural or artificial, have to do it repeatedly with an interval of several days.
The ends of long hair, if you've painted them many times, cut so that they have the largest amount of coloring pigment and restore them to live a natural Shine would be impossible.
Pick a light ash dye prepared bleached hair. Buy it better in the professional shop. Consult your sales representative. Experts advise to choose for blonde hair dye, in whose name there is no word "ash", but on the tube the color looks so. If your hair has a warm tone, cool ash tones will suit you perfectly.
Purchase in store special shampoo for grey hair, using which you will be able to avoid yellowing painted in ashy tones hair. Use it diluted in a 1:1 ratio with your regular shampoo, my head. Ash pigments in conventional shampoos are washed out of the hair very quickly, so a special shampoo will help you maintain this shade of hair for a long time. Over time, the pigment will accumulate in the structure of the hair and the desired color will persist longer.
Useful advice
For dark hair such a color – a lot of stress. You also have to constantly touch up the roots. So think twice before you paint them in gray color.
Advice 2: How to dye my hair ashy color
Ashy shades of hair remain on the crest of popularity in the last century. These noble steel overflow occurred fashionistas of all ages. How to achieve popular colors?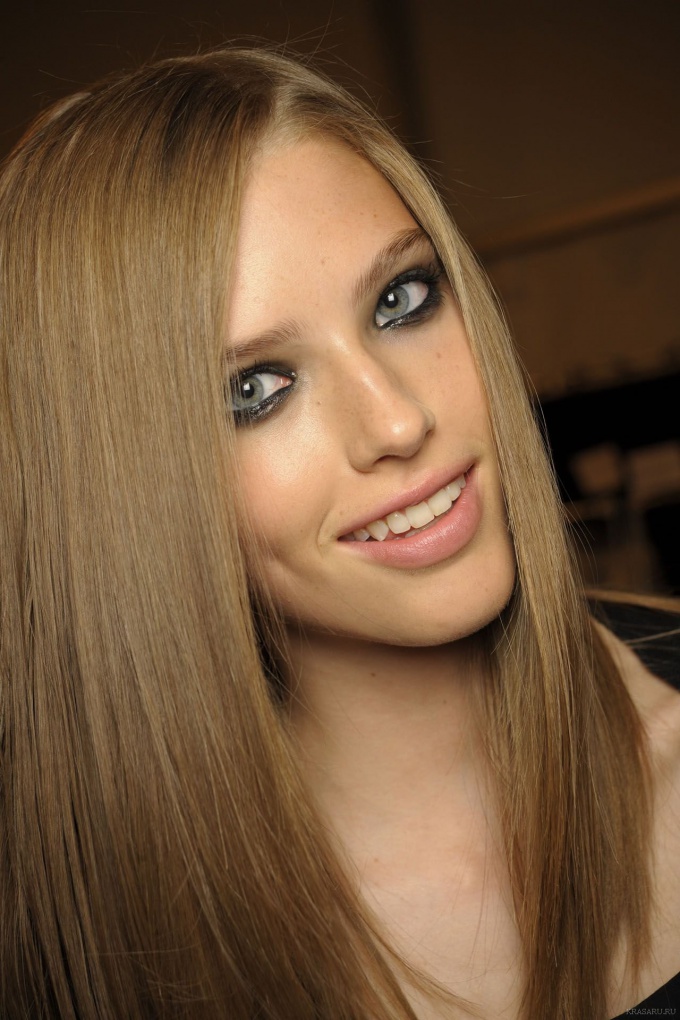 Instruction
Paint to give hair ashy shade to choose, based on their hair color. Brunette to achieve this colour the most difficult. First you need to bleach
the hair
a special composition, and only a couple of weeks to paint in the desired color. These procedures have a harmful impact on hair, so after bleaching and toning, be sure to use reducing agents. So the appearance was right on time tint growing dark roots.
Chestnut and blonde hair to give the gray color a lot easier. It is enough to use hair dye. Discoloration is not required, if the color difference is not more than 2-3 shades. If the existing tone of your hair suits, make it ash will help toning shampoo. It consists of a purple dye which gives a beautiful silvery hue. Very careful you need to be using this money on light hair. If you overdo the shampoo, the hair will become bright purple.
Blonde to ashy color you painted the hair for 1-2 shades darker or lighter natural. It is better to use a gentle non-ammonia. The paint will not only get the desired shade, but also can strengthen the hair and engorged them with nutrients. Before applying dye tool, make sure to read the instructions. The exposure time is extremely important, and a flush composition sooner or later you can obtain an unexpected result.
Below the gray color is preserved longer and moved to yellow, if any type of staining, use once a week toning shampoo. It will refresh your hair color will make him rich. Don't forget about strengthening balms and masks. Even healthy hair needs from time to time to be nourished with vitamins and minerals. This will avoid split ends and will make the curls shiny and silky.
Advice 3: How to achieve light ash hair color
Ash is one of the most hazardous and demanding shades. But at the same time, it is the dream of many women, because it gives the image of sophistication and cool soft. To vykrutasy into a nice ashy color of hair is very difficult. But there are a few secrets how to achieve the perfect color.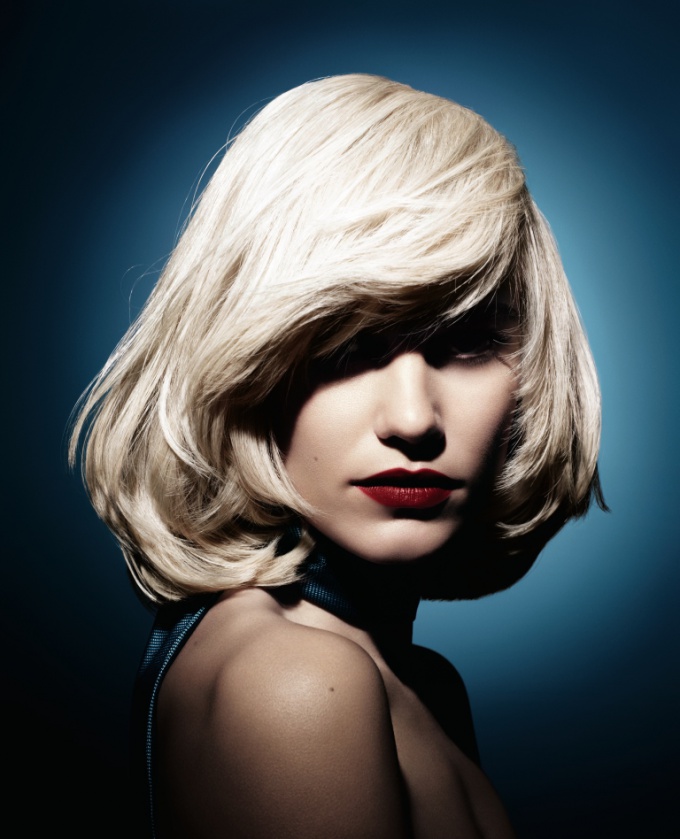 You will need
- paint;
- special hairdressing tools;
paint discoloration.
Instruction
This color is perfect for girls with a cold type of appearance. Before you dye your hair grey, make sure you are fair skinned and with blue eyes. Also the skin should be in perfect condition. After all, ash strongly emphasizes all the flaws on your face. Moreover, it even enhances these defects several times. In addition? you need to remember that ash can significantly wear out their owner. This will happen if a woman has wrinkles.
Care hairAMI and hydration - the key to successful staining in gray color. After all, to get it, I need more than one procedure. And each of them greatly spoils the quality of hair. And even if the color is even after several colourings, without moisture the hair, you look dry and lifeless.
To get the ash color on dark hair- Ah, they first need to lighten up. However, to trust such a procedure better professionals, not to spoil your hairs still in the initial stage of becoming ash-blonde blonde. Colouring red, light brown and dark hairin ash, very often get a greenish and yellowish tint. Dealing with it will help toners ash, purple or silver. They'll just turn down this shade to help even out the color. The easiest way to become the owner of the ashy shade of light blonde. To achieve a noble tone by painting the hairs with no additional bleaching.
The gray color - the color of the mysterious, but very naughty. In addition, when stained difficult to achieve the desired tone, so it is also very capricious in care. Experts recommend: if you want a little longer to keep the color after coloring - make a lamination. Then the gray color will not fade for 3 weeks. Besides, it is necessary to preserve the color to use delicate shampoo for colored hair. Adhering to these recommendations, you will be able to create an image of a mysterious woman, cool and gentle at the same time.
Advice 4: How to restore natural hair color
How often, daring to change, women dye hair. Then color or get bored, or get tired of girls constantly to paint the regrown roots. In this case, becomes relevant question about how to return natural color of tresses.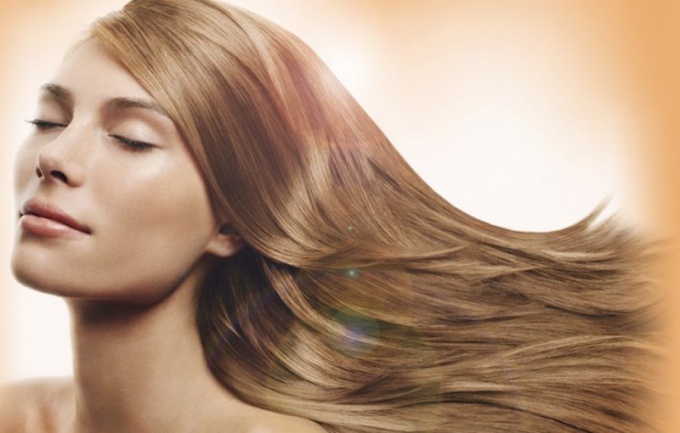 Instruction
If you change colors within the same categories (blonde, brown or black) no more than three shades, the easiest way is just to grow hair. To the border of the staining was not as noticeable, use coloring shampoos. They do not hurt the hair, but give them the desired color. Do not forget to regularly shear off regrown ends.
Those who dyed hair in a dark color, it may be advisable to turn to professional hairdresser who will do the procedure decamerone. This so-called "wash", in which with the help of special drugs from the hair washed away the pigment. But still then have to paint the hair with the color closest to your natural, because after "washing" is usually a light brown color with a slight reddishness. In addition, the pickling is very dry curls.
It would seem, bringing color back to bleached blonde hair the easiest. It is enough to repaint them in the dark. But it's not. In the process of lightening the hair is very weak and porous, and the paint falls on them unpredictable. You may receive an ugly greenish tint. This comes from the fact that the paint you painted the hair, has bluish poddana. But a skilled colorist can avoid this. When choosing a dye it takes into account many aspects. And also there are different shades which, when mixed to get the right color. In the home make it very difficult.
Return of the red colour in the natural the hardest. Red pigments penetrate deep into the structure of the hair, and to wash them is almost impossible. Professionals recommend in such cases to change color gradually. It is a long process. Will gradually change the tone towards your desired natural color.
And, of course, the easiest way to return your natural color is just to grow hair. To speed up the process, use a variety of tools to enable this process. It concentrates, and folk remedies, such as masks of onion and red pepper.