Many schools have their own dress codes for students. It might be school uniform or just a suit. Parents of younger students should review the children's closet will probably be your child over the summer have had time to grow out of old pants and shirts. Parents of high school students can do period stuff, however, most likely a teenager and he wants to buy him something new. To give him such a gift by the first of September would be appropriate. Make sure the child was comfortable change of shoes and bag or bag where it will be able to house them.

Modern students have to carry several heavy textbooks. So, the child will certainly need a comfortable and roomy briefcase. For younger pupils the ideal solution would be the container with the compacted back, it will help keep the posture, and wide straps – this will not be rubbing. Modern industry offers little to students of the portfolios for any taste – of different colors, with your favorite actors and cartoon characters. For older children, are sold in stylish sports or leather backpacks.

In schools, lyceums and gymnasiums use a variety of school programs. Before the Day the knowledge will give you a list of textbooks that will need to be purchased for the new school year, or just say the amount you need to pay for a set of books.

Some schools like their students to purchase the same journals. Better this issue in advance to check with the class teacher. But when choosing books students can turn around. The teacher indicates only notebooks what type of need the children in large or small checks, wide or narrow range, thin, common or paluobiai, and students can choose the cover to your liking. It is also advisable to buy a transparent cover for books and textbooks so they will last much longer.

Buy a few blue pens and black and green handles with which the child will be able to highlight the text. Need a student simple and colored pencils, and a sharpener. You can buy baby colorful pencil case, but most children stationery eventually pass into the pocket of a backpack. Younger students will need markers, paint and brushes, the album, set colored paper, clay Board and to work with him. Students of secondary and senior classes will require drawing instruments.

At school the child will have physical education classes, will need sports uniforms and also shoes or sneakers. Clothing and shoes should be comfortable to the baby and attended classes with pleasure.
Advice 2 : What you need to buy for school
If you want to be fully prepared for school life and to Express themselves in the new academic year, you need to stock up on everything needed for productive study. In this article you can see a list of products that are most in demand in the educational process.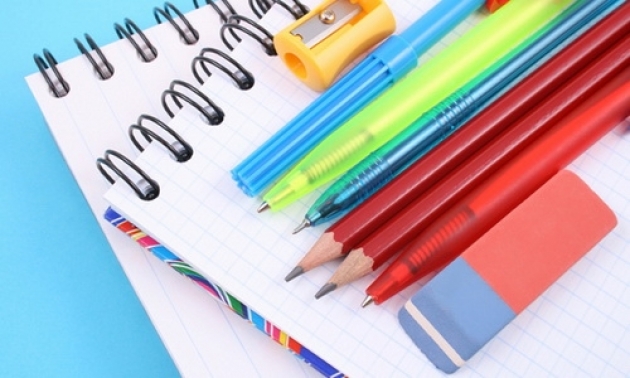 Of notebooks different shapes and size
Depending on the subject you need a different size notebook. It is better to buy many notebooks, that at any moment you could take advantage of them. Buy those notebooks that will you like throughout the school year. After all, learning depends not only on how much you learn and remember, but also from the items you use in preparation.
Pens, pencils, rods
It is very important that you feel comfortable to write with a particular pen. This will depend on your handwriting and clarity of records. Pencils need to pick up with a good level of softness. Also, you need to check with the seller if they sharpened. It is also recommended to have multiple cores in case your pen stop writing.
Diary
The most important document of any pupil. Choose a diary to your taste and color, to make it nice to look back throughout the school year. Do not take the money to buy the diary that you like.
Notepad
Be sure to purchase a Notepad for additional notes. It will be useful to you in school fakulteto, and to record other kinds of information.
Folder
To your notebook never hesitated, it is recommended to buy a few special folders. They will easily fit in your bag or briefcase and will not damage school equipment.
Bag or briefcase
Here again, on your taste and color. Get what you will be comfortable to wear.
Clothing
It is recommended to buy a school dress for girls or suit for boys as formal wear. For daily wear you can buy a few blouses or shirts, pants, skirts, jacket, accessories (butterfly, necklaces, collars). For physical education you need to buy sports clothing (suit or pants and a few t-shirts).
Shoes
When choosing shoes it is necessary to consider not only cost and appearance but also the comfort. For girls, the best option will be neither shoes or shoes with a small heel. And for boys boots. For lessons Fizkultury will need to buy comfortable running shoes, sneakers or gym shoes.