You will need
A sheet of paper, a pen, the ability to do the morphemic analysis of words, etymological dictionary of the Russian language, dictionary of foreign words.
Instruction
Take a piece of paper and a pen. Write your name and highlight it all morphemes: root, suffix, ending. This preparatory stage will help you determine what nationality is the last name of your family.
Note the suffix. Because in the Russian language often other foreign names Ukrainian Dating it can be the following suffixes: "enko", "ACO","ovsk/uausc", "co", "point". That is, if your last name Tkachenko, Shumeyko, Peter or Gulevsky, Klitschko, Marochko, distant relatives are to be sought on the territory of Ukraine.
Look at the root word if the suffix did not answer the question of what is the nationality of your last name. Often it becomes the basis of a particular profession, subject, animal, bird. As example, the Russian name Honchar, Ukrainian Gorobets (translated into Russian - a Sparrow), a Jewish Rabin (meaning "Rabbi").
Count the number of roots in the word. Sometimes the name consists of two words. For Example, Ryabokon, Belastan, Krivonos. Similar names belong to the Slavic peoples (Russians, Belarusians, Ukrainians, poles, etc.), but are found in other languages.
Rate his name with the point of view of belonging to the Jewish people. Common Jewish names are composed of the roots "Levi" and "Cohen" occurring in the names Levitan, Levin, Cohen, Katz. Their owners are descended from ancestors who were in the rank of clergy. There are also names that came from men (Moses, Solomon) or female names (Rivkin, Baileys), or formed from the fusion of a male name and a suffix (Abrahamse, Jacobson, Mandelstam).
Remember leaks in your veins Tatar blood? If your last name consists of a combination of Tatar words and suffixes "in", "ov" or "EV", the answer is obvious — in your family were Tatars. This is particularly evident on the example of such names as Bashirov, Turgenev, Yuldashev.
Determine what language is the name, based on the following tips:
- if it has the prefix "de" or "le," the search for roots in France;
- if the name sounds English the name of the site (e.g., Welsh), as a person (Sweet) or profession (Carver), relatives must be sought in the UK;
- the same rules apply to German surnames. They are derived from the profession (Schmidt), nicknames (Klein), name (Peters);
- Polish names can know, based on the sound — Kowalczyk, Sienkiewicz.
Look in the dictionary of foreign words if you have problems assigning names to a particular language.
Note
If your last name is of Jewish origin, it is possible to determine the territory of residence of their ancestors. So, Slavic Jews are names Davidovich, Berkovich, Rubinchik. In sound they are very similar to the Russian patronymic and diminutive names of things. The names of Polish Jews are suffixes. For Example, Padva.
Useful advice
To make a family tree or find long-lost relatives, but to prevent the mistake in the interpretation of names by nationality, should be based not only on the root and the suffix, but also on the environment of existence. After all, the most common name Ivan is a Hebrew past, and the names, he educated, are found in the Russian, Mari, Mordvin, Chuvash, Ivaneev, Wankin, Ivashkin, Ivakin, etc. So don't be lazy just search etymological dictionary.
Advice 2 : How to find people online by name
Sometimes, I want to meet a man, but nothing but the names do not know about it. Comes to the aid of the world wide web in which to find a person by surname is quite real. But the Internet - the concept is quite abstract. Where exactly should people look for?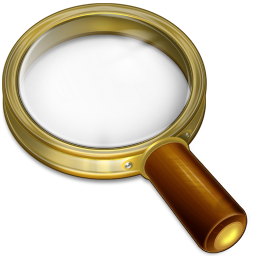 Instruction
Take advantage of social networks. Not that this is a very easy way to find the person, knowing only the name, but there is a chance. Hammer the name into a search engine of any social network (try to search in each). Usually in this case, the search engines derive too many options. If you know of a man in the face, then you have a difficult and tedious job to review all the options available. But if it's worth it, then why not? If you have any additional information about the person, such as name, city, date of birth or University where the person studied, your task is greatly simplified. And if the options you will have not a few hundred, a couple dozen, find from the list a person will be much easier.
Use the search resources. However in this case, find person by surname will probably be more difficult. However, if the personyou are looking for, not very common surname and has its own Internet-project, or is he just under their name registered on some websites, you will probably be able to find it. However, in the case of search engines, not the fact that you will be given a contact person, as it would be in the case of social networks. Most likely you will receive only brief information about the person's possible links to the blog of a man. And then, only if the person maintains an electronic diary or relatively well-known.
Search for people through search websites. Such in a Runet at present, there were many, but you should be very careful. Among other of the search sites available and sites-fraudsters who initially collect information about you, and then ask you to send an sms to a number or enter the number of your mobile phone. Typically, such scams can lose a few hundred rubles with your telephone number. So, choosing such a site dedicated to locating people, you need to be very careful and if in doubt the integrity of the authors of the project should leave a suspicious site.
Advice 3 : How to find people online by name and surname
Active development of social networks makes it easier in our time searching for the information about the person. If the one you are looking for, not quite far from the Internet, you can try to look for it in popular media. If you can't find it on Facebook or "Contact" may you luck in networks "Schoolmates" or "My World".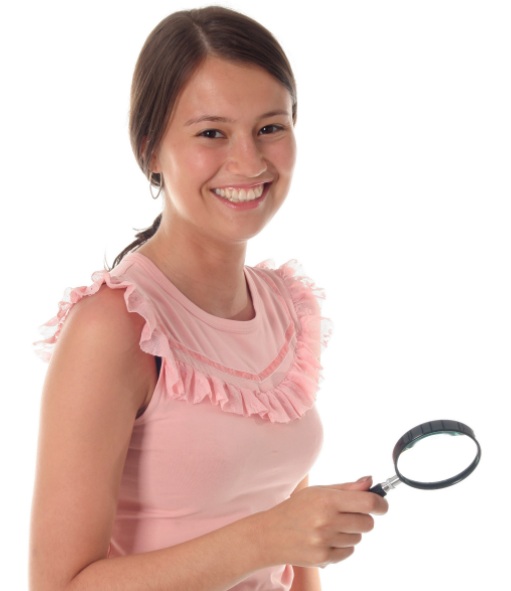 Instruction
Before you begin to search in social networks, try to enter a query about a person in any search engine. It can be
www.google.ru
,
www.yandex.ru
,
www.yahoo.ru
etc. there are cases of indexing by search engines of open pages on the portals of employment. It's possible that entering your name and the name of the desired person, you will get about him even more information than expected.
The social network Facebook (www.facebook.com) should look for "advanced" Internet users, whose average age is 25-40 years; bloggers; people living abroad. But it is worth considering that with the release of the 2010 film by David Fincher "the Social network", Facebook ranks were replenished by users who only begin to master communication in the virtual space.
Network "In Contact" (www.vkontakte.ru or www.vk.com) for many years unites active young people who grew up with a mobile phone in one hand and a notebook in the other. "Contact" is to search pupils, students and those who recently graduated. However, not every user is a "Contact" points when you register your real name. However, this also applies to users of all other networks.
As for the portals "Classmates" (www.odnoklassniki.ruand "My World" (www.my.mail.ru), here you can find members of the older generation. In the case of "Classmates", the reason for this is the popularity of the resource among those who wish to communicate with old friends and acquaintances. In "My world" as people in the age recorded by and large due to the popularity of the postal service Mail.ru of direct relevance to a social network "My World".
Note
To search in one of the social networks, you must have a user account on it, you can always get for free in a few minutes.
Advice 4 : How to find a person by year of birth and the names
Sometimes it is necessary to find the person, and data about it is extremely small: there is only the name and year of birth. What to do in this case that can help you perform a successful search?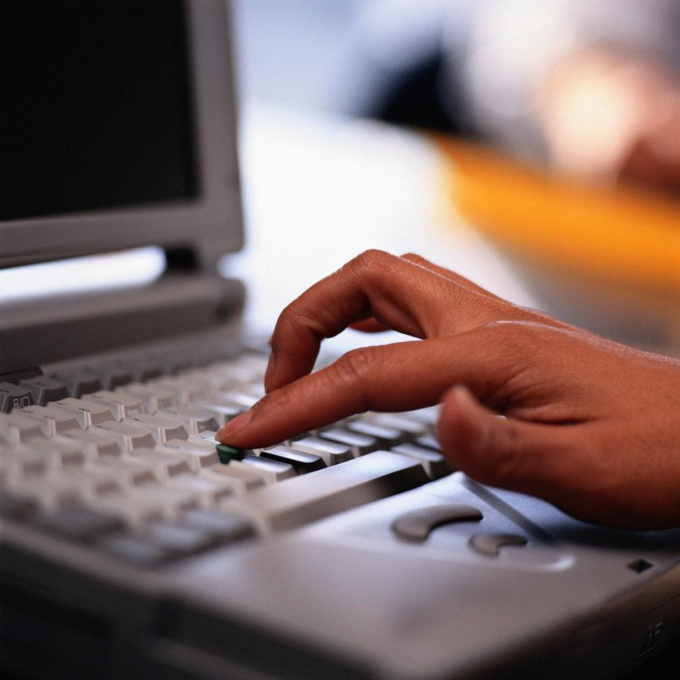 Instruction
Take advantage of international social networks. Many citizens of Russia at the moment registered in the network "Vkontakte", "Classmates" and Facebook. For search you need is the data that you already have. Type in the search engine the information available, and it is likely that the page with the appropriate person you find. And it is very easy to obtain data on place of work of the person and his contact number.
Refer to databases of phone numbers. If you assume that the wanted person lives in a large city, there is a chance that you will find his number. The largest database are here:
Phone
.desk
www.nomer.org
,
www.hella.ru/code/poisk.html
, interweb.spb.ru/phone.
Try to contact a special search servers on the Internet. They work with databases of the police and prosecutors and may be able to help you. These services cost money, but you are guaranteed a result.
If you managed to find out a city that is home to people, contact passport office. If you have friends in the police or to the passport and visa service, you can ask them to help you. Police files show, which spelled out the man did not appear whether he was in any criminal cases and was involved for administrative offences.
In a difficult case, hire a private investigator. May his services will cost you a lot of money, but a licensed professional has access to these archives, to get to you without special permission would be impossible.
Be patient. Because people can repeatedly change the address of actual residence, the woman could change the name, in the end, you can just leave the country. Use all available means and you will find someone you care about.
Advice 5 : How to find a person by name and city
Very often we lose touch with people we were once the way: relatives, friends, colleagues or former lovers. Time erases all the insults and leaves only good memories. But often, it lost all contacts, allows you to maintain a relationship with a man. In such a situation will be indispensable world wide web provides a lot of opportunities for people search.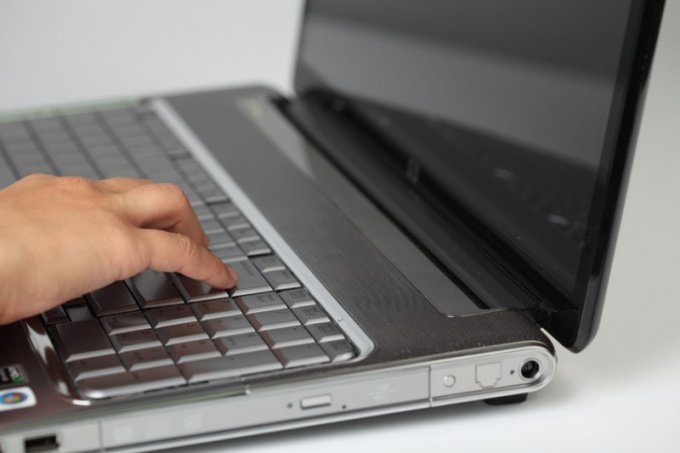 Instruction
Go to the site "Vkontakte". Click on the "Search" button located at the top in the blue field. Choose a search category "People". Enter the name and surname of the person in the search bar. The system will give you a certain amount of custom pages. To facilitate the search, type in filter located on the right side of the page, country and city where the person you are looking for. If you have any more information, use the filter again to minimize the number of options. If you do not have any more data, start to view the custom page. With some luck you will quickly recognize the man in the photo.
Take advantage of other resources in which you can find someone. It's the sites like "Classmates", "the meeting Place", "Hundred friends", "small World", "Your neighbors" and others. If you are looking for a colleague, use these sites as "Search colleagues across the country", "Soldier", "Colleagues", "Served", "Soldiers", "army", "Epaulettes" and "border guards". Please note on the website of the national TV project "Wait for me": it is not only you can place a search query relating to a person of your interest, but also apply to participate in the filming of the program, which will increase your chances of success.
Find a local forum for the city in which he lives that interest you. Ask users for assistance in the search. Find the website of the local newspaper and post an ad. For a fee it can be bold or frame, to immediately attract the eye. Contact local radio: if ether net is a project of the type "table of orders" on Russian radio, you can convey your message in such a way. If you find a person very important to you and you are not limited to Finance, look over the Internet private investigator. It will be easier to get access to confidential information.
Advice 6 : How to find people online by name
In
the Internet
you can find information about almost any
person
: a classmate, an old friend, colleague or even casual acquaintance. To help search a variety of resources, as established for that purpose, and having it remote.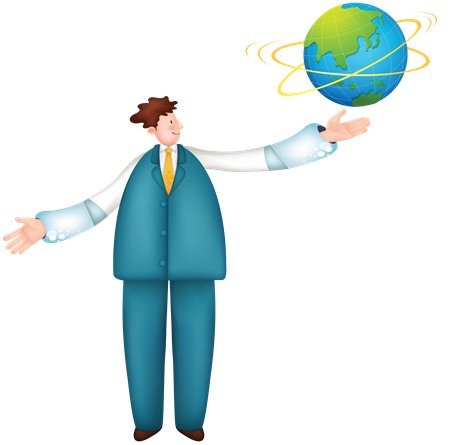 Instruction
Sign up in popular social networks such as "Classmates" (www.odnoklassniki.ru), VK( www.vkontakte.ru), "My World" (www.my.mail.ru), They are created precisely in order to help people find each other. Use the "Search" box which is usually located at the top right.
If you are a registered LiveJournal (www.livejournal.ru/.) or in Diaries (http://www.diary.ru/) and you know the nick of the personwhom you are looking for, the internal search will check not only the user profile, but also his personal blog.
Download and install the ICQ program (www.icq.com/.) or Skype (http://www.skype.com/intl/ru/home), and then use the search by name.
Enter a query about the person you need to find, string to search any search engine such as Google (www.google.ru) or Yandex (www.yandex.ru). Press the "Find" button and carefully review appeared links. Possible, information about the desired person will be available on any corporate or personal website.
If you can not personally find the person by name, then go to the website of the program "Wait for me", sign up and leave there a request for a search.
Use various databases. For example, the base of MGTS.
Note
In social networks, as well as programs ICQ and Skype can be set to not the man's real name, which is very difficult to find.
Search engines can give thousands of results and may have to spend a lot of time sorting.
Many scammers prey on the desire of people to find each other and trade information about. Please pay using only proven company.
Useful advice
There are so many namesakes and even full namesakes. To determine exactly what you found exactly what was looking for, but name need to have additional information about the person.