Instruction
Never raise your voice, using his higher position. To do this, you will be enough that the administrative resource that you have.
First, determine for each member of your staff duties and responsibilities, approve their order, print out and become familiar each under the painting. Issue an order, under which employees are responsible for the performance of official duties for those members of staff who are absent due to illness or other valid reason. Those who abuse sick leave, and now his absence will bring your colleagues, who will perform the work for them.
Set the time allowed for being late to work, taking into account unforeseen circumstances, let it be 10 – 20 minutes. Delay beyond this time must be accompanied by explanatory. If they happen being late too often with vague explanations, you will have the full right to reprimand and reduction or the withdrawal of material incentives.
If your organization has not recorded the arrival and departure of employees on the magnetic card, the insert in his Department timesheet arrival and departure of employees, and periodically check it for control.
In that case, if your employees ask for leave from work, fix all cases by means of statements or memos. They don't predtavlyaetsya, but to serve for you, the reason to reduce the award if it manifestly abused.
To shift the responsibility for the neglect of the employee in their duties for the whole team, it makes sense weekly or monthly holding planning meetings. They will be given the analysis of the work performed, assign responsibilities and draw up a plan for the next period. In that case, if someone neglects their duties, it will be noticeable to all the staff, and the public condemnation of the acts, at times, much stronger than the reprimand of the chief.
Note
If you believe in yourself and remain calm, stop all sorts of insults – they no longer make sense. No one is obliged to tolerate rudeness, so when the next attack put the head in place. In any case it is impossible to act according to the principle of "fool!", responding to unfair accusations or even obscene expressions of the chief of insults.
Useful advice
How to "put in place" high-handed boss (Methods of confrontation of the heads of the tyrants). The heads are different: smart and stupid, good and evil, cunning and not. Further, you acknowledge that You have made a mistake, I'm sorry about that and next time be more careful. Then add that Your boss (boss) says in a rather harsh tone, and You don't see the need for it. Second, it is best to sort things out with the head in a private atmosphere.
Advice 2 : How to survive at work, if the team don't like
Changing the place of work, we always fear how we will take on the new. Whether to consider the opinion of whether to respect, to be friends. A lot depends on you. As you yourself show in the early days, a reputation currently earn. However, there are cases when, despite all efforts, you dislike the team. You will help to cope with this situation a few tips.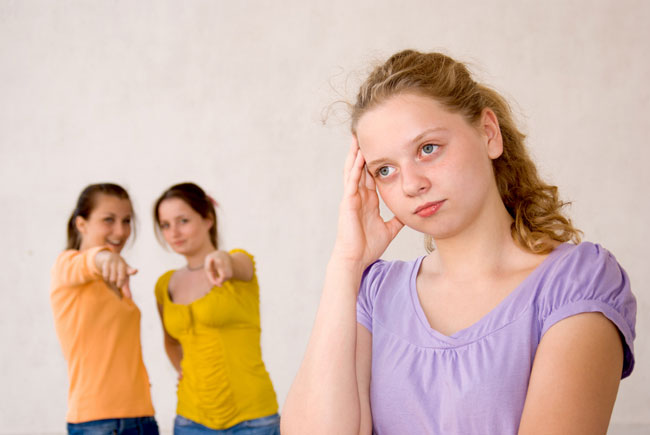 You will need
Take some time to read the article.
Instruction
Have you ever thought that you find yourself in a similar situation. When employment is difficult to know what is in her team.
Try "the iron mask". The main goal is to bring you to the emotions. So do not succumb to provocations.
Be around professional. Well you know your business. It's possible to screw you over. Lead your report to commit all their actions on the work. If suddenly there is a conflict, the plan will play in your favor. Submit to his leadership, and the truth is on your side.
Hand on the pulse. Make friends from another Department, and even better of the chiefs. Always watch what is happening around you.
Calculate guilty of all the conspiracies. Talk to that person heart to heart, ask for help from him. Your insolence disarm the enemy. This often works.
Advice 3 : How to respond to the excessive demands of her husband
Sometimes, men are too excessive demands to his mate, and this is due to various factors. If your husband treats you harshly, you have to react to it.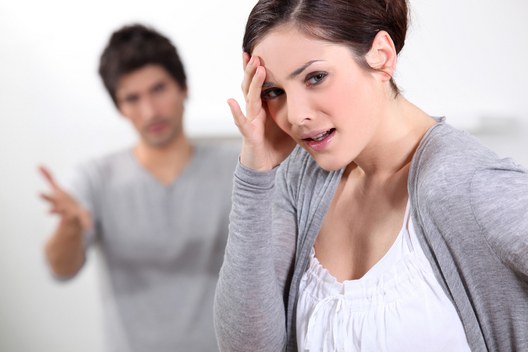 Inflated male requirements


Men can ask their wives too much. It comes to appearance, household chores, manners at home and in the company of other people, communicating with members of the opposite sex, as well as other things.

If your husband forbids you to make friends with men, you should accept his request with understanding, as this requirement is quite reasonable. Another thing is when a spouse begins to harass you groundless and foolish jealousy.



Your reaction to the inflated male requirements


Before you decide how to take the requirements of its second half, you have to deal with the causes of their appearance. Maybe your spouse was brought up according to strict rules, which he tries to impose on you. Talk to your lover and find out what it does not like, and what you can do to ensure that your relationship has changed for the better.

If you mean that the husband makes to you very strict requirements, so you subconsciously have an idea for yourself about the limits of the permissible. Since you came into the marriage with this person, you initially agreed to fulfill his whims and satisfy his desires, so now you should think what benefits you derive from such a relationship. You may realize that your lover is a decent man, is able to provide you a happy and comfortable future, you have to agree to his demands and try to meet their beloved representative of the stronger sex. If he is not decided on the priorities in life, is not a reliable support and protection, you are not obligated to obey his will.

Some girls get tired of the constant efforts and attempts to please his legitimate spouse. If you find too difficult to do so, as required your man, you have the right at any time to end the relationship and be free. However, in this case, you must clearly understand the consequences of divorce. Will you be more happy if they break out of frames and borders set by your husband, having lost him? Are you ready to take such a significant sacrifice for their own freedom and peace?

Offer your spouse a heart to heart conversation. Explain to him their position and their disagreement about certain requirements and prohibitions. Most likely, you will be able to find common language with him and come to a common conclusion for the sake of your marriage.